Holy knit, it's cold.
The cold seasons are fast approaching, and with them comes the dark mornings and nights, and the winter chill that reminds you to pull all your knitwear out of storage.
The hunt for cute winter outfits feels never-ending. How do you dress nicely when your coat covers up your whole look? How can you prioritize the aesthetic when you want to bundle up in sweatpants and oversized hoodies? We're here to help elevate your winter closet, with updated essentials and staples, coats which become the outfit rather than covering it, dresses which you can re-wear no matter the season, and accessories that are as cute as they are functional.
Check out our blog post about winter fashion trends here, and scroll on to see our top picks for winter outfits.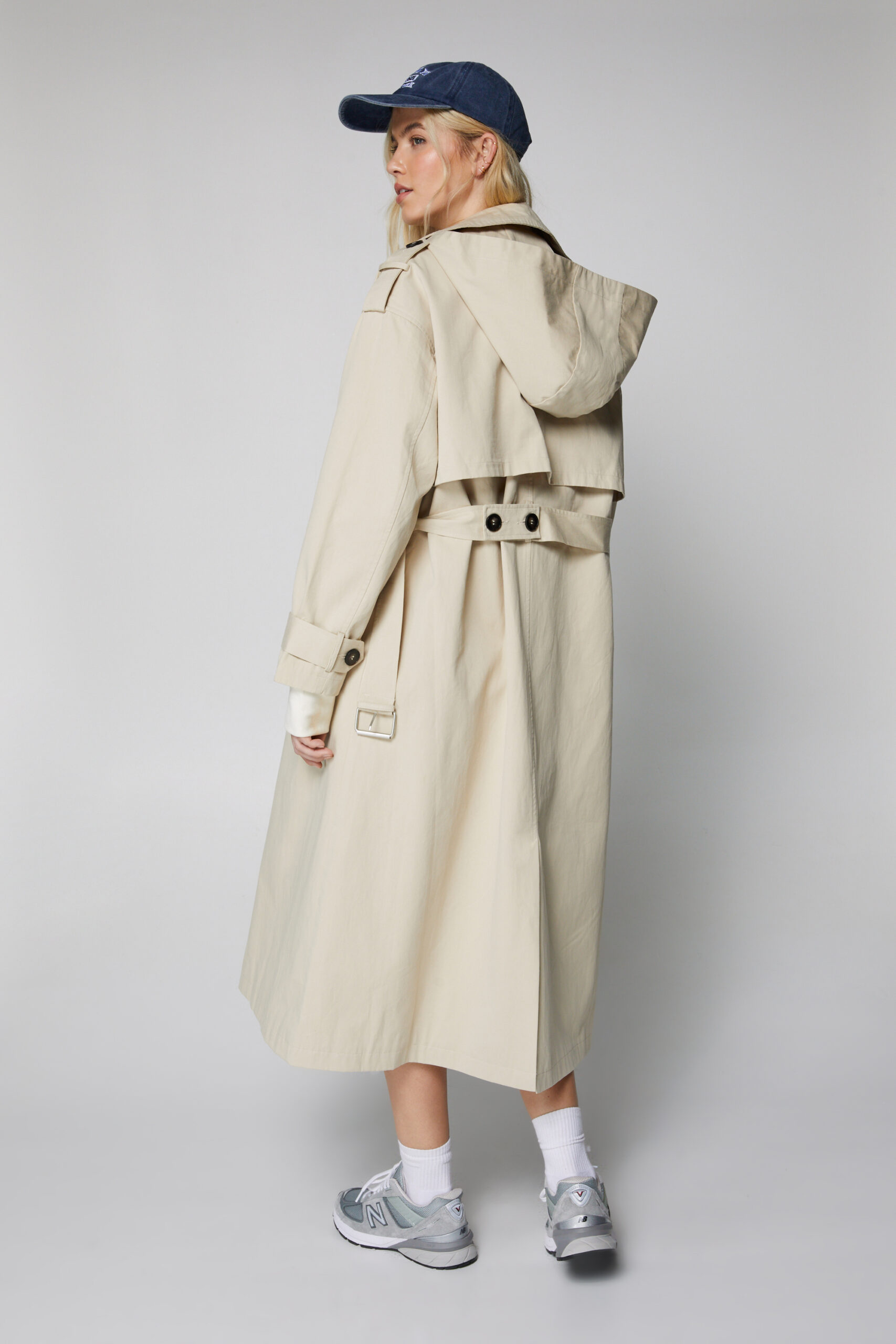 Winter Outfit Ideas
Let's kick things off.
A new season is a great reason to take stock of your closet, and refresh the pieces that you no longer wear – or simply don't like anymore. Use the cold weather to motivate you to pull out all of your cozy pieces, and find which pieces you need to replace.
In terms of winter fashion, we love to keep the fun summer vibes with a more practical design for the winter. Think cheeky star bum pants, but in a cozy corduroy flare rather than in denim shorts, bright pops of color in warm knits rather than crop tops, fun patterns in long sleeve shirts and pants rather than sun dresses.
A couple layering pieces are essential in the cold weather, and they allow you to get much more use out of your closet faves year-round. Grab a cardigan or oversized shirt (or both) to get more wear out of your dresses. Simply throw a cardigan over the top, and switch the bare legs for tights and boots. Pair your fave crop tops with some wide leg cargos or corduroy pants. Bring back a taste of the 2010s by styling your failsafe denim shorts with tights and a long sleeve top.
Browse some of our top picks below.
Cute Winter Outfits – Coats
Layer up.
What's winter without a new coat?
You might notice as you scroll that longline coats are the look this year. From a classic trench coat to a long, vibrant faux fur show stopper, we are prioritizing warmth over cute little jackets that leave you shivering.
Probably the most important thing in your closet over the winter is your coat, so you need to love it. It's going to be worn lots in the next few months. A plain trench coat is a great choice for every day use, as they can not only be styled with anything from sweatpants to mini dresses, they immediately elevate and add a little formality to any look over the winter season.
Fabrics like faux leather or faux fur will elevate a look even further, adding attention-demanding dimension and texture to your looks, no matter what you're wearing.
Our fave coats are linked below, with a huge range of features and styles for you to explore.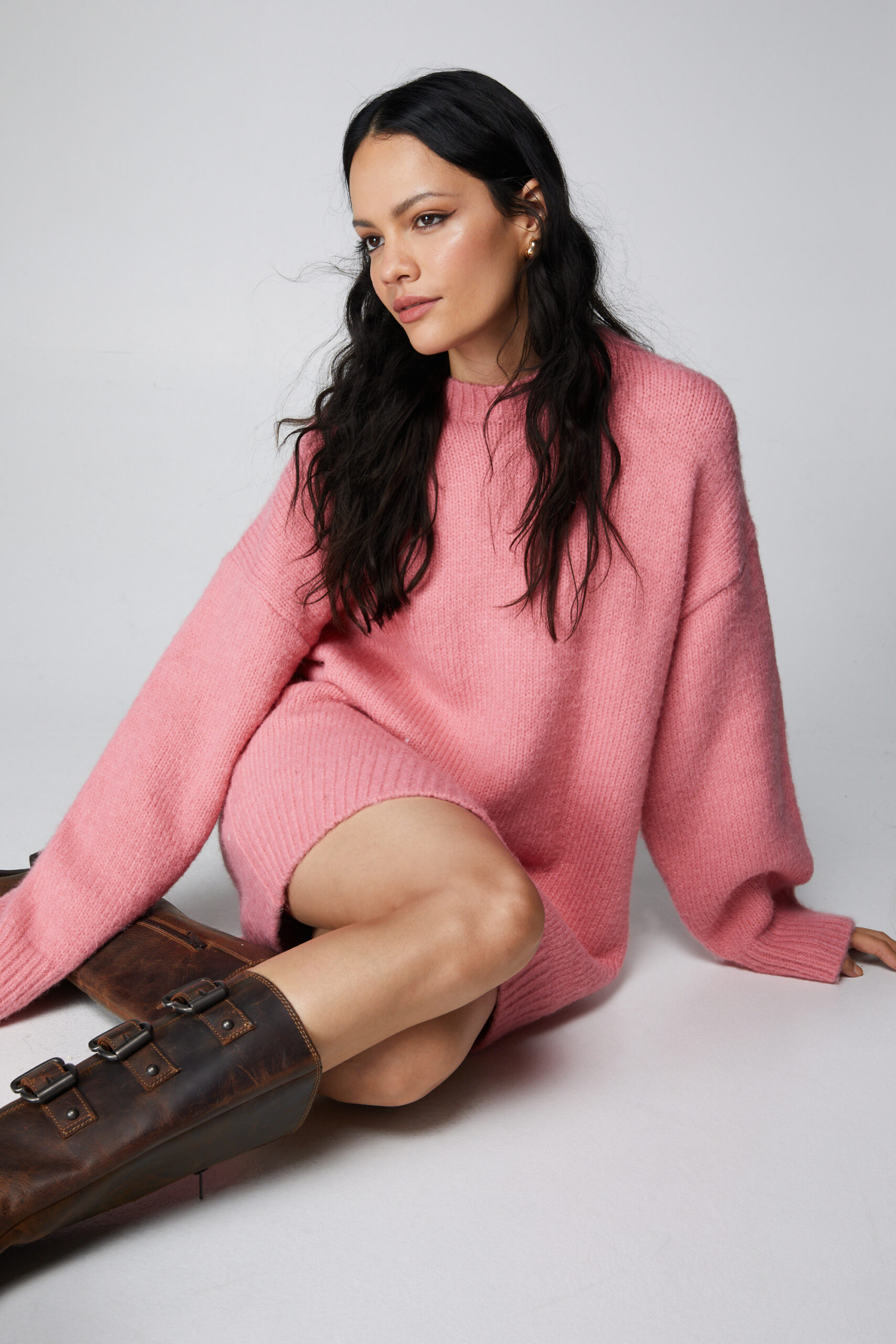 Winter Outfit Ideas – Dresses
Because they're not just for summer.
Dresses are great options for winter dressing, as they can easily be styled and layered to make them appropriate for rain or shine.
From winter date night outfits to cute winter outfits for going out, dresses like these are absolute closet essentials. Take a the puff sleeve mini dress in a cozy velvet fabric, add patterned tights and heeled boots, and you have a look that will take you from date days to late nights. Style a bodycon mini dress or a slinky maxi dress with a chunky cardigan and knee high boots to keep out of the chill and keep the cozy vibes – while still flaunting your figure.
Of course, where would we be without the humble sweater dress. From fall to spring, a sweater dress is perfect for when you want to avoid the chill and stay comfortable while looking cute. Wear it with your fave boots for looks that will take you from casual days out to office days and coffee catch ups.
Take a look at our fave winter dresses right here.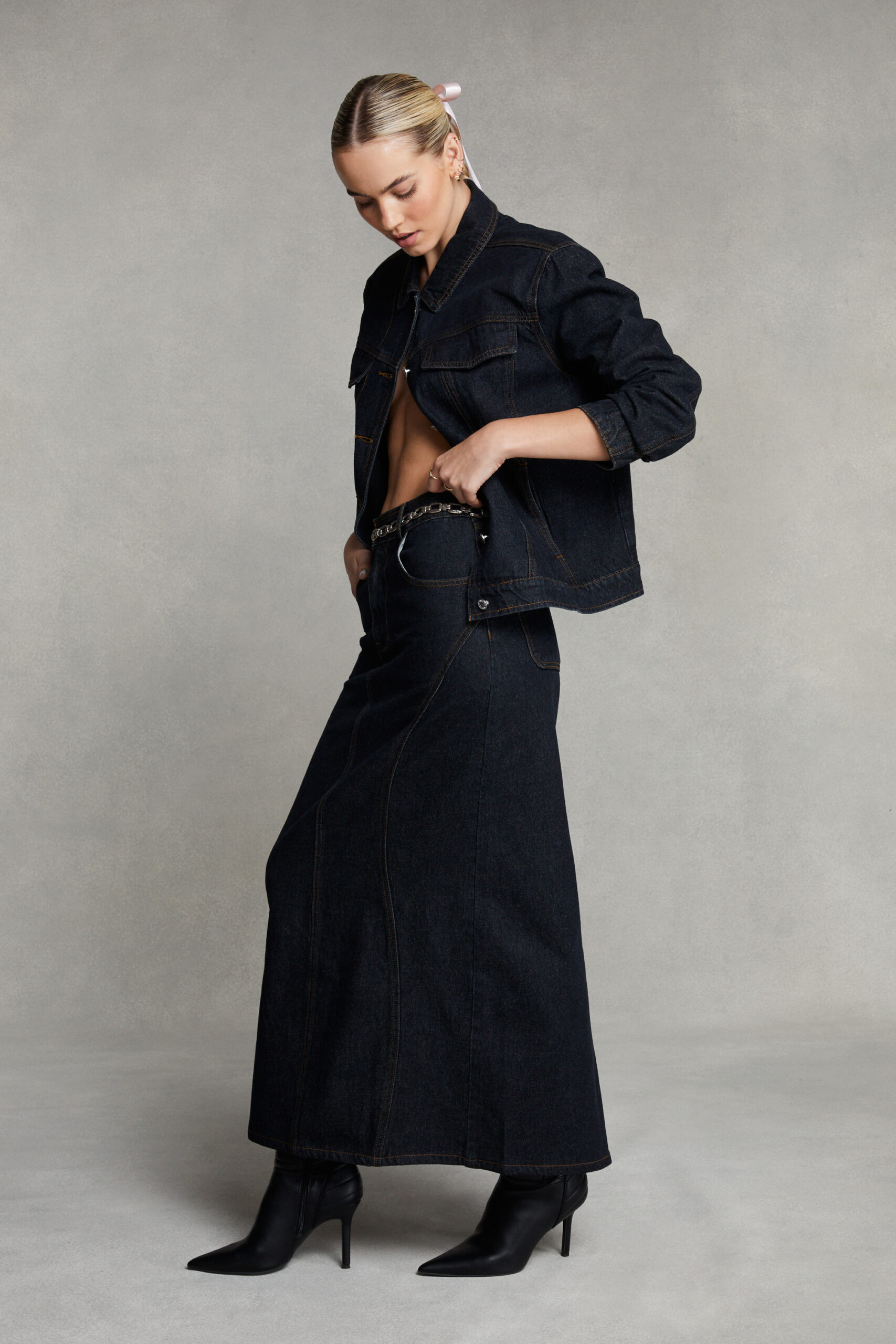 Winter Outfit Staples
What would winter be without a chunky knit?
From oversized cardigans to denim staples to sweaters to block out the breeze, our winter essentials are perfect for keeping you cozy while looking cute.
Here you'll find all the building blocks for fierce winter looks, from corduroy pants, perfect for wearing from the office to date nights, to patterned sweaters, to leather pants and denim skirts that you can rewear time and time again. Every winter closet needs a staple knit, some essential denim, and pieces universal enough to see you through all your winter plans – from the holiday season to office parties and cozy nights in.
Browse our top picks here.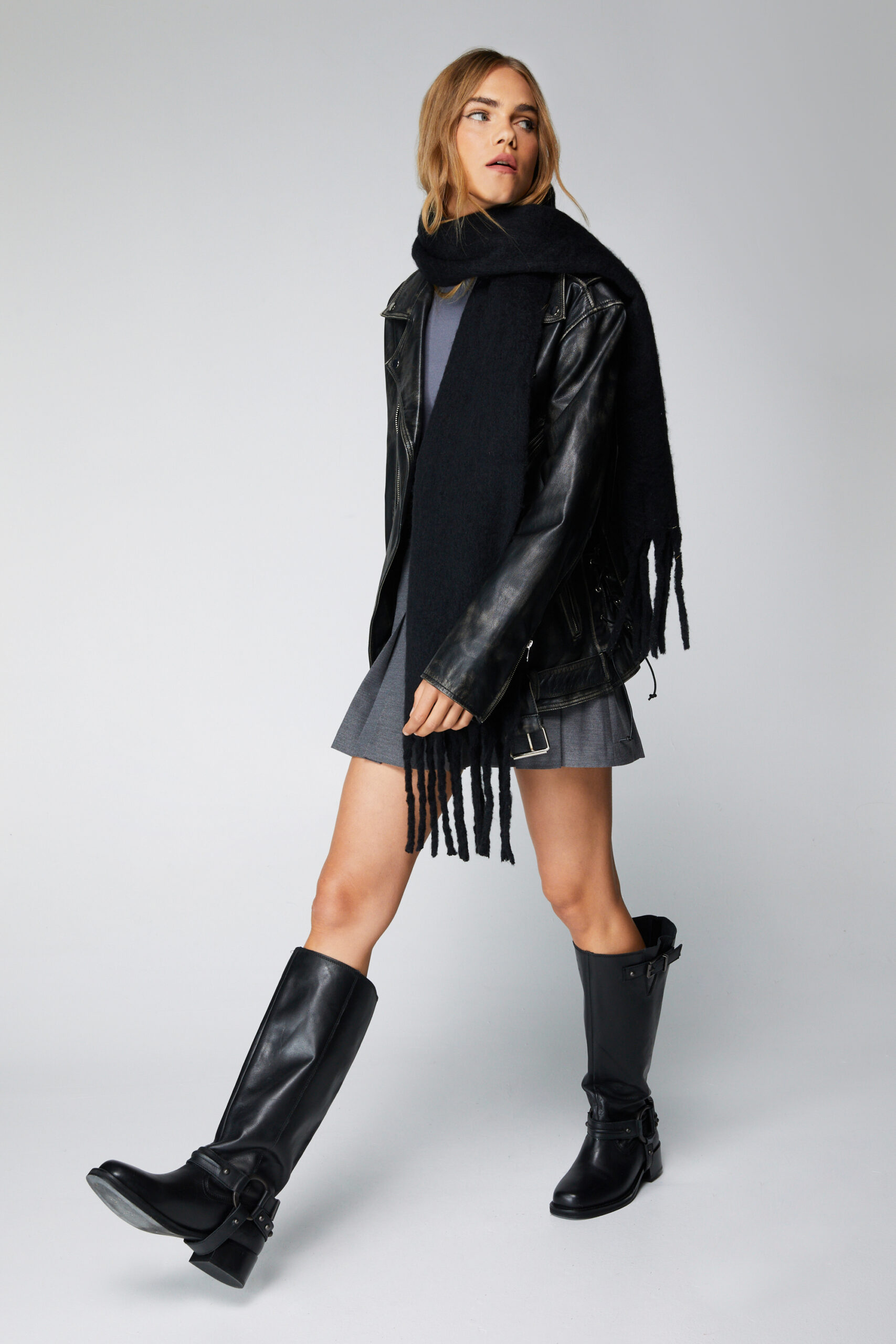 Cute Winter Outfit Accessories
Block out the breeze.
Polish off your cute winter outfits with some winter accessories that are just as fun as they are practical. We love looking cute in winter, but hate feeling cold. Worry not, for our accessories range is here. Keep cozy in our knit beanie hats or cute bucket hats (and hide any bad hair day with ease). Make a statement in the biggest scarf we have ever seen. Add enticing detail to any look by layering up with patterned tights, perfect for wearing under dresses, skirts, shorts, and even distressed jeans. Give all the festive vibes, and be extra with some fuzzy ear muffs.
Not done looking for winter outfit inspiration?
Check out our winter blog posts below: