We asked our crazy talented makeup artist Theresa Davies (follow here for more) to show us how to recreate all of her haunting looks from our Halloween shoot in an easy, doable way. (Taking into consideration we're still trying to master winged eyeliner.) First up is Halloween skull makeup—a  pared back look created using creamy, dewy skin with full focus on a gothic lip. Once complete, just throw on a skeleton graphic top or dress and you're good to go.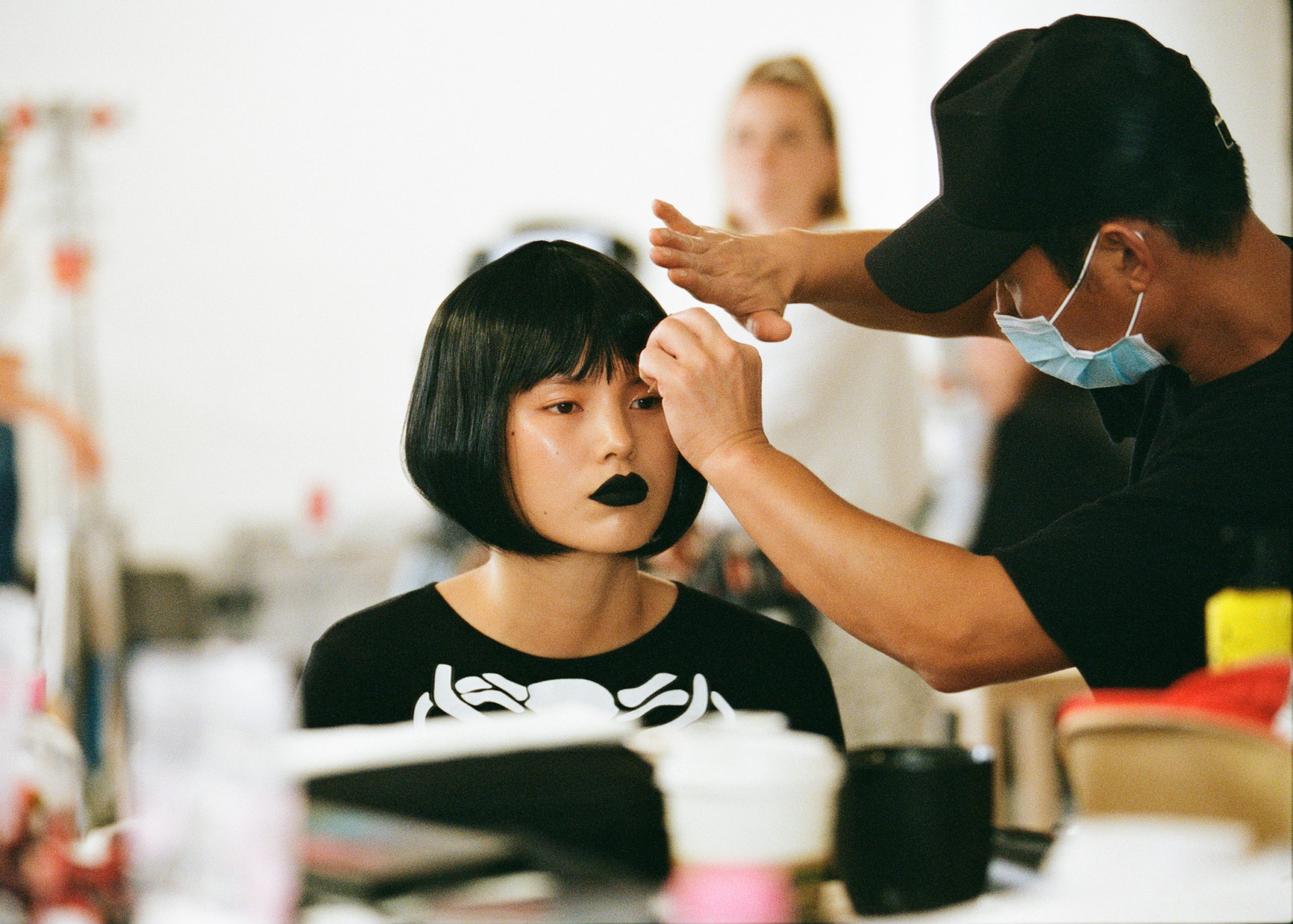 1. To begin, create an even medium to full coverage base, leaving the face one color so that the bold lip will stand out. No need to contour for this look as you want an even color that we can add shine to.
2. Then add a face gloss to the top of the cheekbones, bridge of the nose, and all over the eyelids.
3. Use your fingers to tap it on and blend slightly. You can build it up gradually to create a lovely shine on the skin that will contrast with the matte black lip.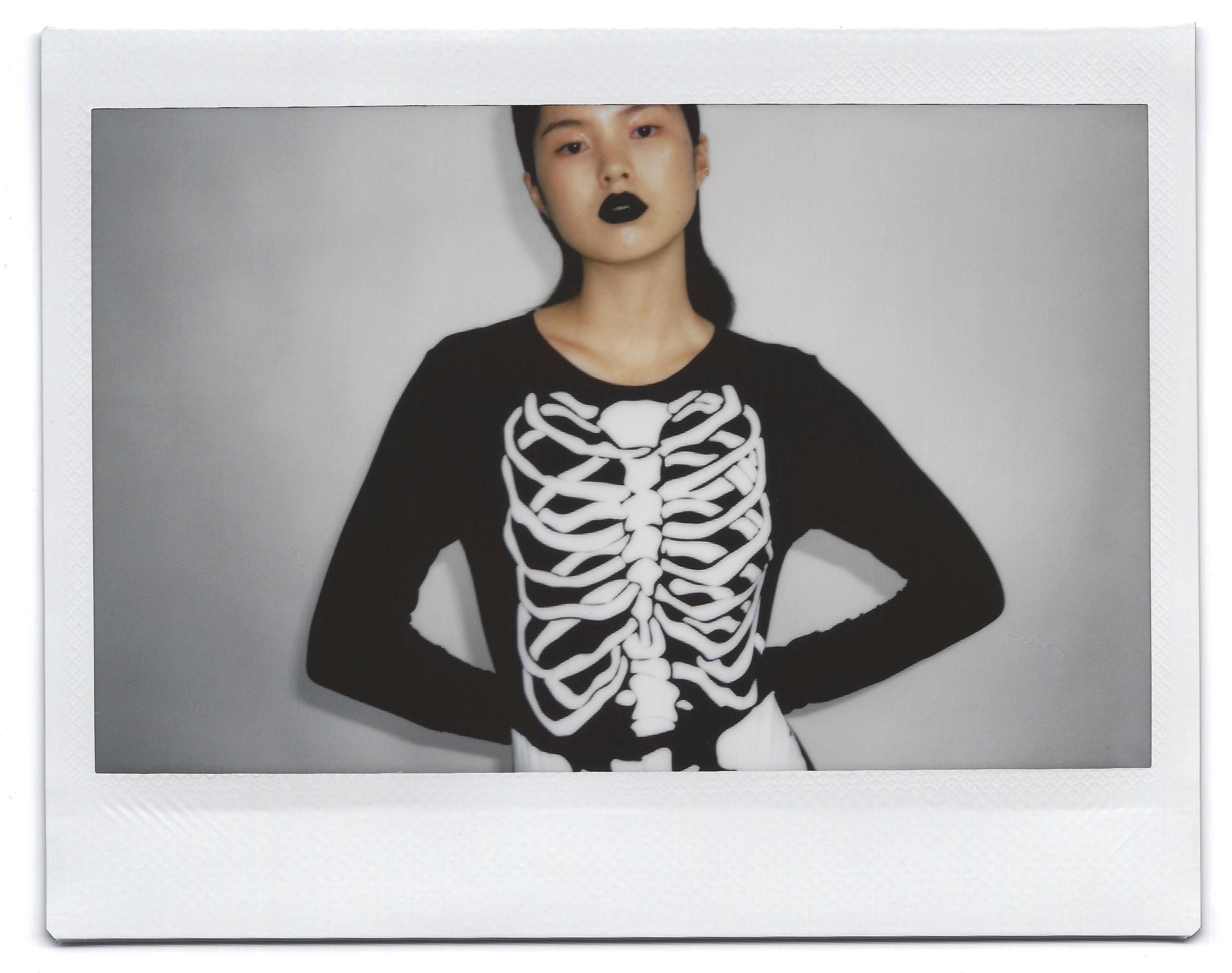 3. For the lip, use a black lip liner or a black eyeliner to outline the lip. This will make it easier to get the desired shape before you add the lipstick and will also stop the lipstick from bleeding out.
4. Create a dramatic Cupid's bow by drawing a 'V' shape to the middle of the top lip.
5. Then connect those edges to the corner of the mouth. For the bottom lip start from the middle and again connect to either side of the mouth.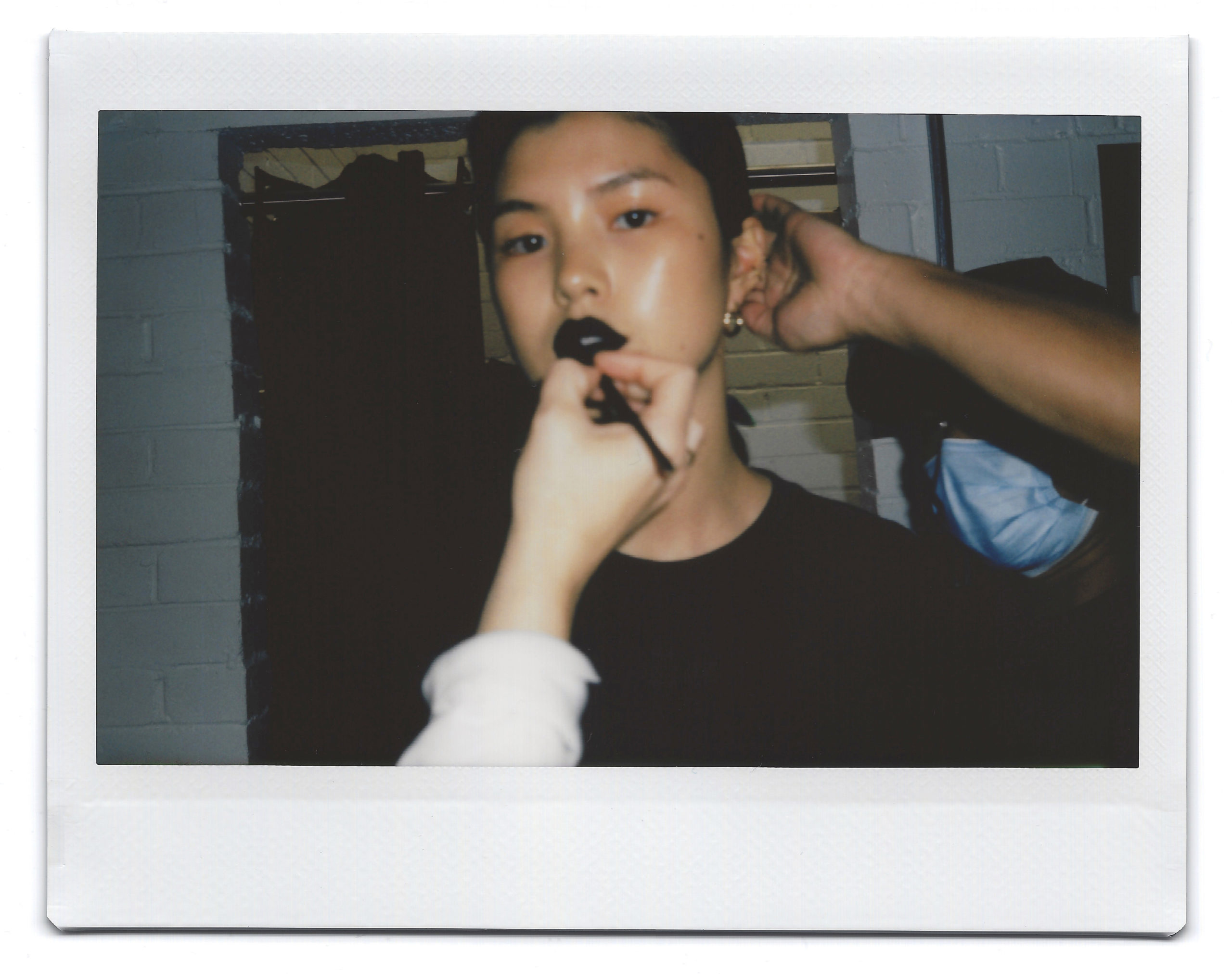 6. Use cotton buds with makeup remover to clean up any rough edges to your lip line. (A top tip for bold lip colors is to take a flat brush with some concealer on and trace around the outside of the lip liner to make it perfectly defined)
7.  Now fill in the whole thing with a matte lipstick and you are good to go!