Days are getting shorter, nights are getting colder, and that hoodie alone just isn't cutting it anymore. As appealing as it is to spend the winter months hibernating in your comforter, we've put together a failsafe guide to how to layer clothing, so that you can keep warm and look good without resembling Joey in all of Chandler's clothes (you know the episode). To demonstrate our winter layering guide, our Nasty muses are here to show us how it's done.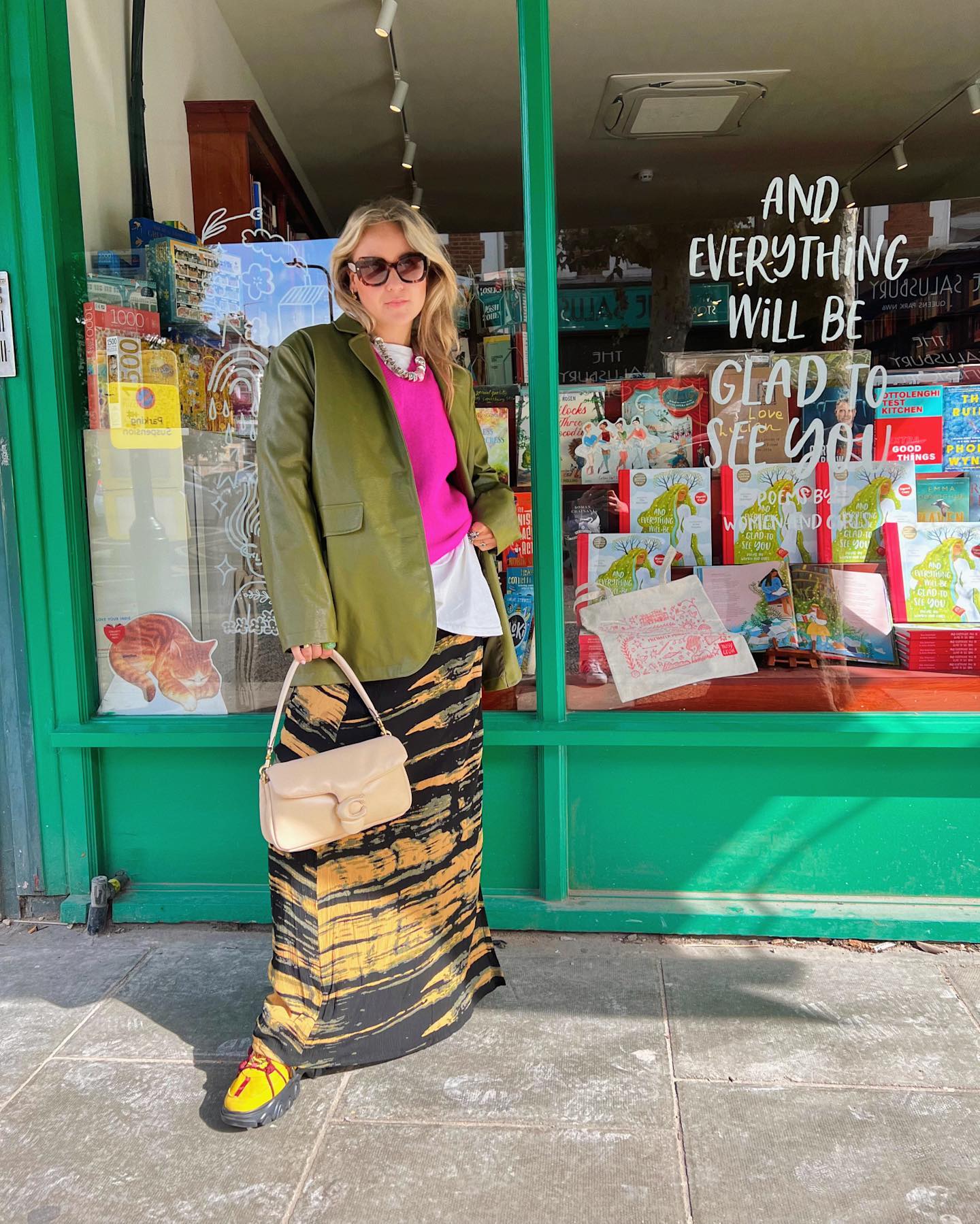 How to Wear Dresses in Winter
Not ready to let go of summer just yet? Cue Elinor. @Elinorcharlotte shows us how to layer by taking that cute summer dress through to winter by layering it under a crisp white shirt and adding a pop of color with a sweater vest. Maxis are a major style statement for FW22, so whether you opt for a long skirt or a dress, you know it'll keep you warm and well-dressed. Complete the outfit like Elinor with a Nasty Gal fall toned blazer, some chunky boots, and a simple shoulder purse. Heading out? Add another layer with a cozy trench. Done and done.
Double up the Jackets
In our opinion, when it comes to how to layer for cold weather, two coats are always better than one. A cropped leather jacket worn under an open longline wool coat makes the perfect warm winter outfit. Plus, you don't have to find a top to match. Top tip: coats with a thin lining and thick outer fabric are best for holding in the heat, while still being breathable.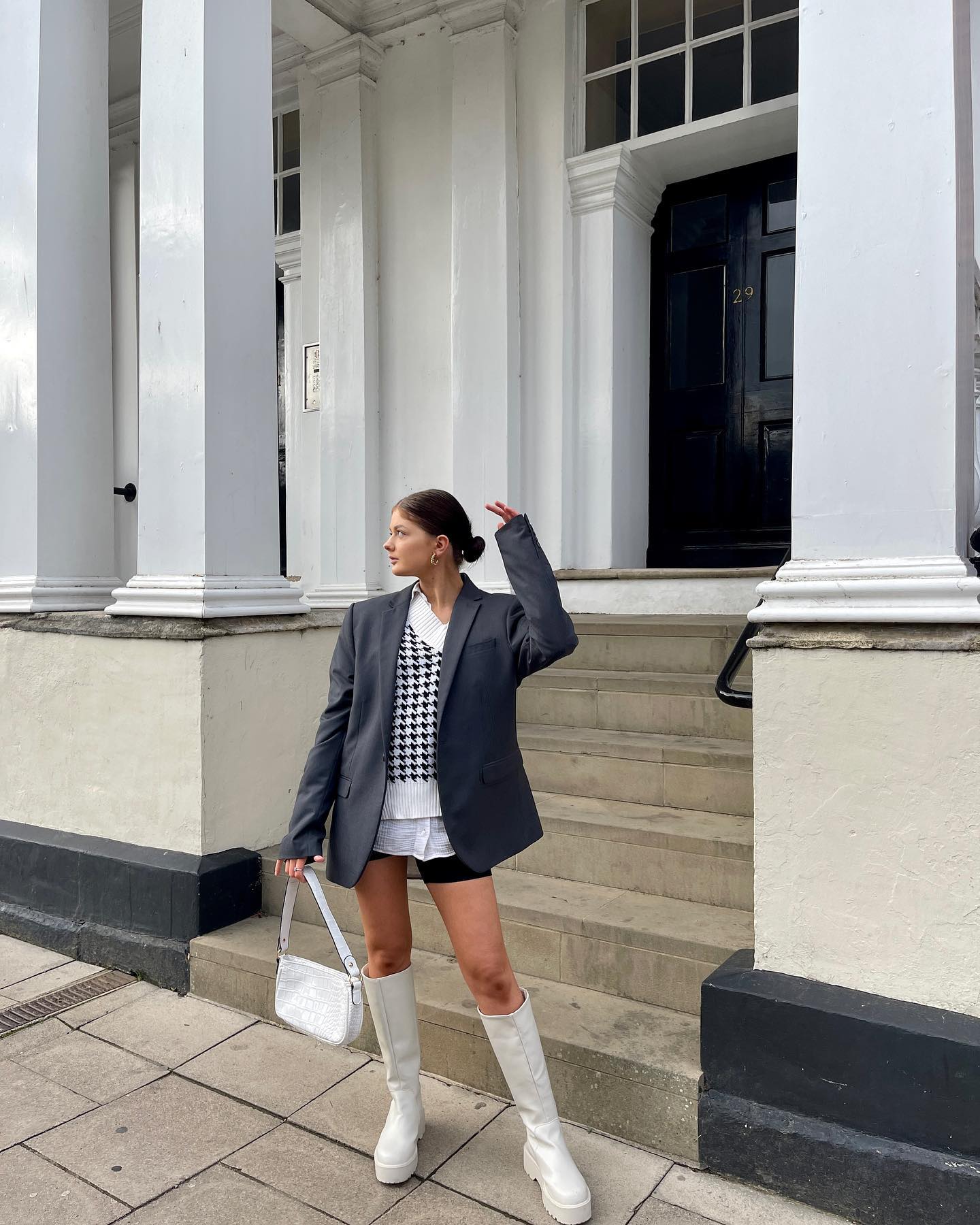 Layering with Sweater Vests
Just when we thought we couldn't exhaust our sweater vests anymore. Style these sleeveless knit warmers just like forever stylish @_emilygrimes_. We love how Emily has balanced heavy top half layers with a pared-back bottom half, showing a little skin when it comes to the legs. Perfectly demonstrating how to layer clothes for winter without adding too much volume to your frame, channel her look by styling a monochrome houndstooth sweater vest over a tailored white shirt, and add a charcoal grey blazer. Slip on your comfiest black biker shorts, add some winter-approved white knee-high boots, and, like Emily – don't forget your Nasty Gal purse.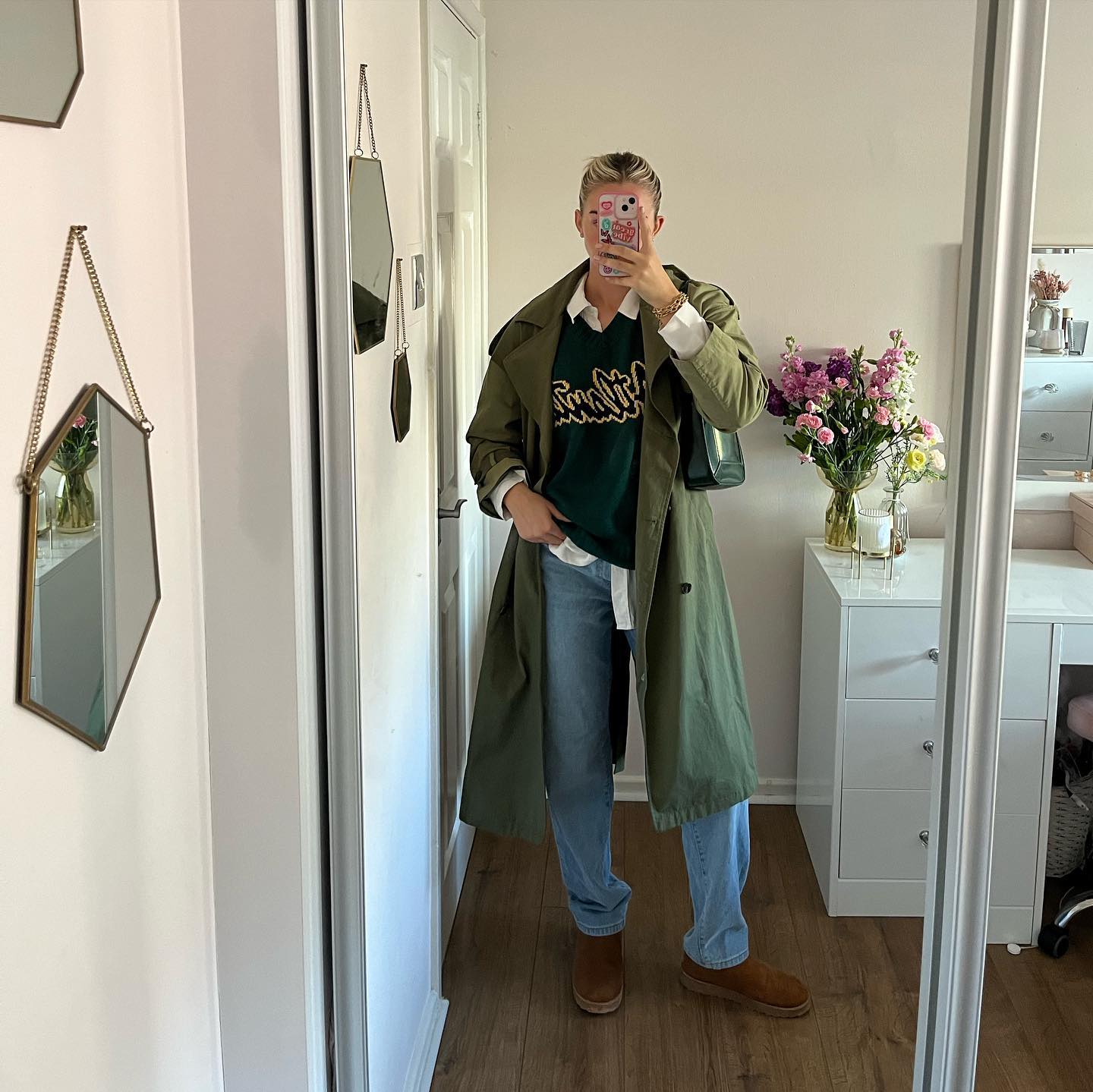 Show Us the Trench
Sweatshirts and trench coats – our favorite pairing. A timeless trench makes a great coat for layering when worn open over an oversized graphic sweat or hoodie – as seen on all-round cool girl Bethan. @bc10set effortlessly shows us how to play around with layers and textures to create a look that delivers on style and practicality. Influenced by Bethan's look? Style some vintage-inspired Nasty Gal straight-leg jeans with brown suede boots, and add, you've guessed it, a white shirt to your base.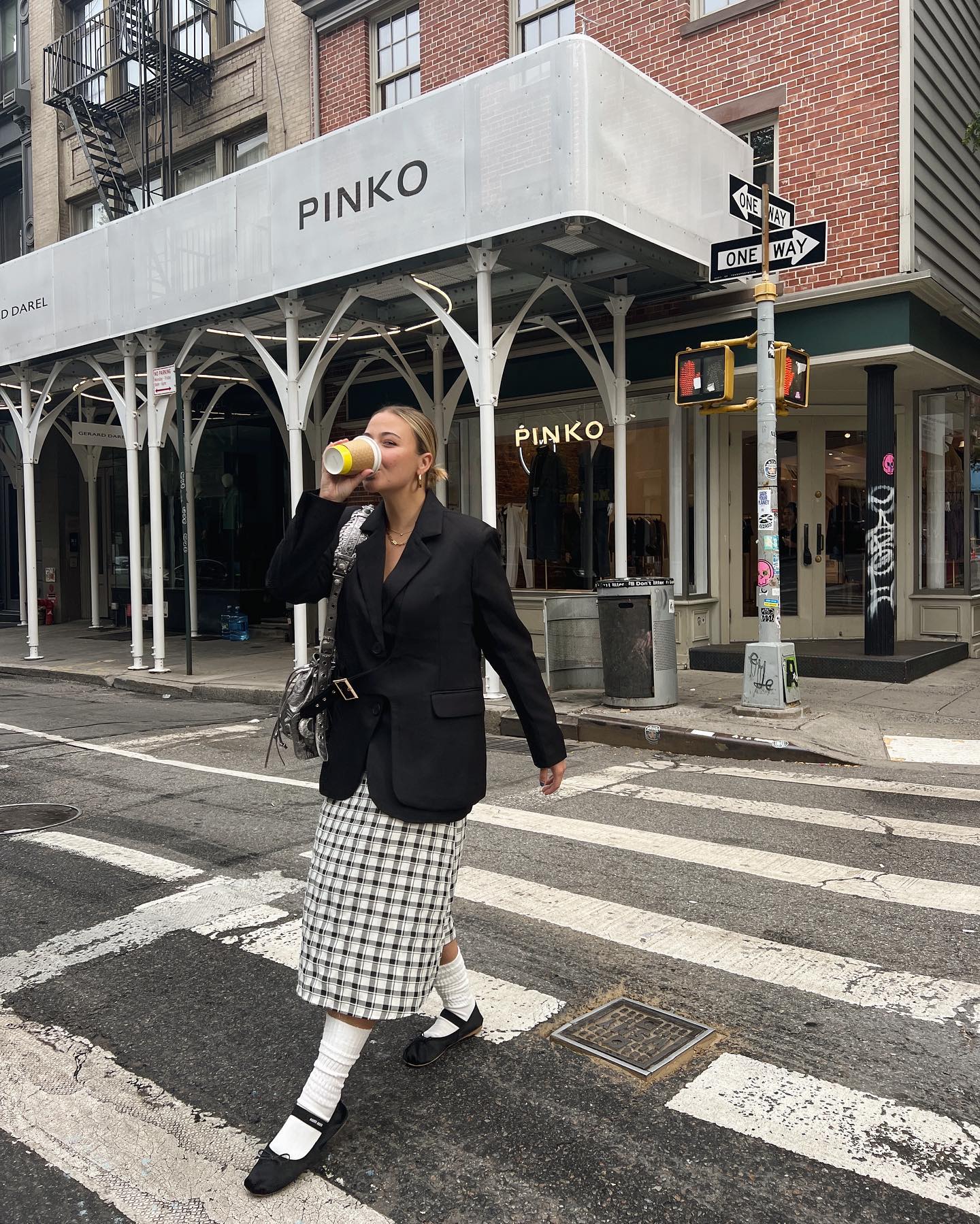 Blazers Fix Everything
If you can't tell already, there's a blazer theme. Smarten up pretty much anything in your closet with an oversized blazer – perfect for fall/winter dressing. We're swooning over how @oliviamarcus has layered her Nasty Gal blazer, not as a last-minute jacket addition but as the core piece to her upper half. Like Olivia, style this monochrome look by layering a black and white check skirt, adding some chunky knit socks and a trusty leather bag. A winter outfit that looks super chic with minimal effort.