For this year's Halloween makeup aesthetic we want you to forget about the naff fake blood and color contacts. We're taking inspiration from the gothic realm with the help of amazing makeup artist, Theresa Davies.
Below, she takes us through a fallen angel makeup look that is perfect for those last minute Halloween plans. Mythical and eerie, with a touch of glam, it's also pretty simple to recreate. Follow her step-by-step guide, throw on some wings, and you're all set with a low effort, maximum impact Halloween outfit.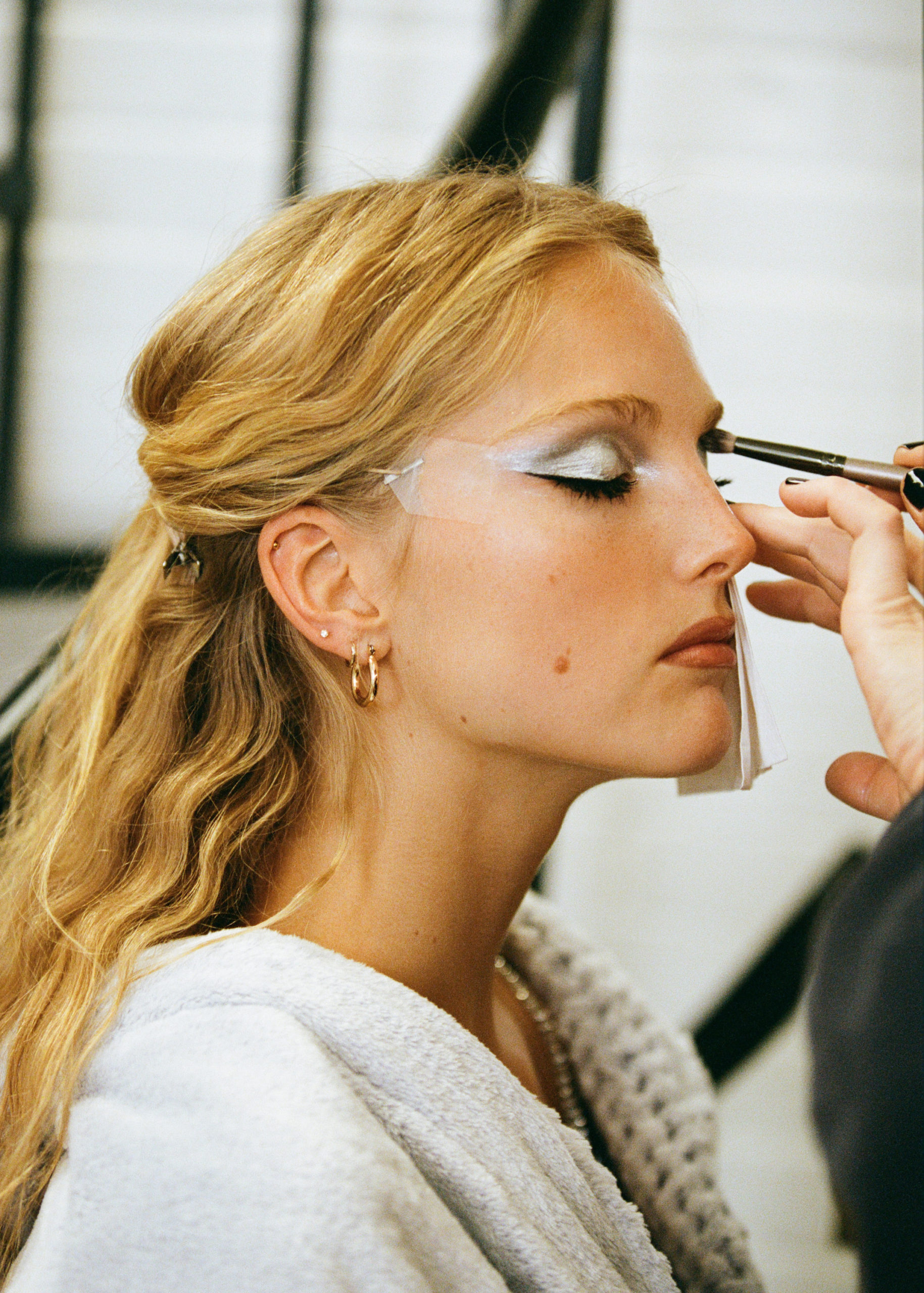 1. Use a light coverage foundation and mix in a cream highlight to give the whole face a nice sheen. Our Multi Use Glitter Shot is perfect for this.
For this look it's all about the eyes, so get yourself a silver pigment which can be cream or powder. Creams normally have more of a shine to them which is great for this look.
2. Start by applying the silver product to the movable part of the eyelid.
3. Then with a clean blending brush, buff out the product towards the outer corner and flick upwards at the outer edge.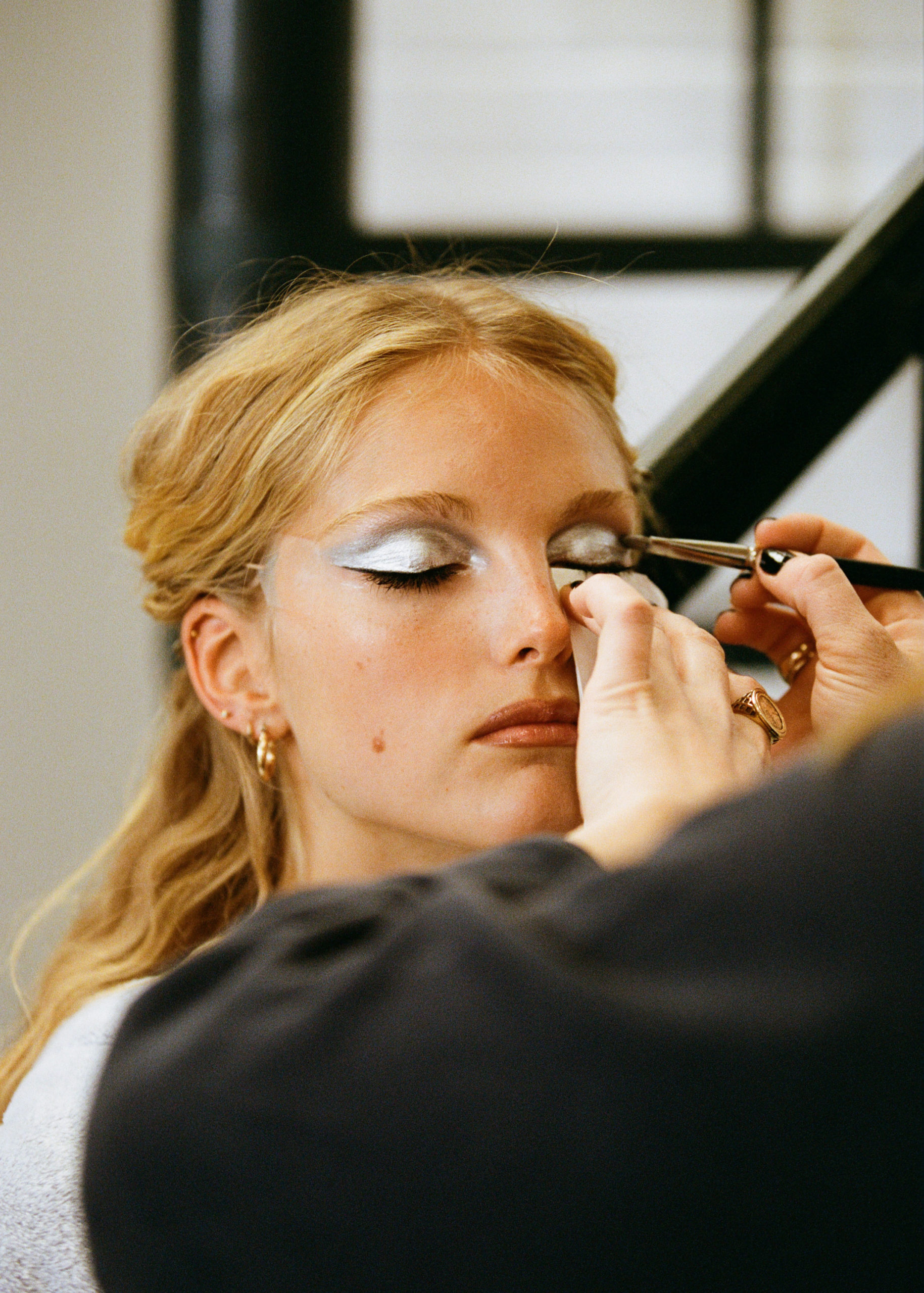 4. Take the silver right into the inner corner towards the tear duct.
5. Emphasize the lash line with a matte liquid liner, take the liner just from the middle of the eye and create a thin flick on the outer corner.
With eyeliner it's all about confidence, you can clean up your flick if need be with a thin cotton bud.
7. Apply a black kohl liner to the water line, both top and bottom and then add plenty of mascara! This will make the look more grungy.
8. Now apply a bronzing cream to the cheeks and take the same product across the bridge of the nose.
9. Choose a lipliner that is slightly darker than your nude lipstick and line the lips slightly above your natural lip line.
10. Fill in with a nude lipstick and blend up to the lipliner but not over it so that the lipliner is still visible.
11. Tap on a subtle gloss with your finger over the whole lip, tapping will mean you don't move what you have just applied.
12. Brush up the brows and you are good to go!
Halloween angel makeup. Check.