Following in the footsteps of Bennifer, eloping, or just dreaming of getting hitched in the infamous Sin City? A Vegas wedding has been a favorite way of tying the knot for years and it shows no sign of slowing down with Jennifer Lopez and Ben Affleck being the latest couple to exchange vows in the famous Little White Chapel.
Whether your Vegas wedding has been years in the making or you're wanting to walk down the aisle in a matter of weeks, we've taken the stress out of looking for a Vegas-style wedding dress or outfit. We've selected our top picks from our newly dropped bridal collection to provide you with all the Vegas wedding dress ideas you could need.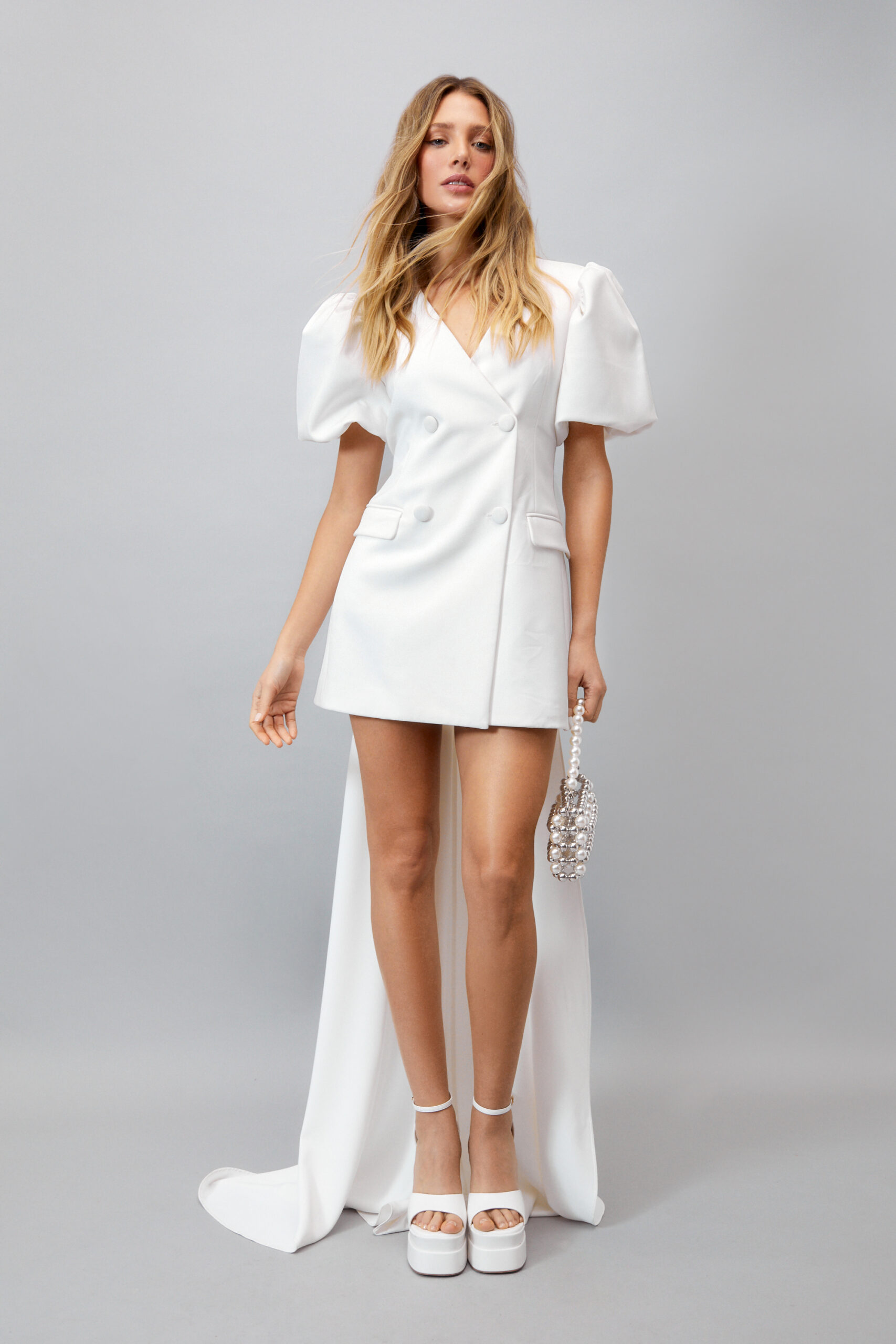 White Vegas Wedding Dresses
Keep some traditions alive on your wedding day and opt for a white Vegas wedding dress. We love that there are no rules when it comes to white wedding dresses in Las Vegas, so it's your chance to experiment with mini and maxi silhouettes, feather detailing, and plunging necklines. Or if you wish to keep things simple, a satin slip wedding dress could be more your style.
Alternatives To A Vegas Wedding Dress
As your Vegas wedding already proves you're not one for conforming to the usual, why not go all out and opt for a fun and frills Vegas-style wedding dress or outfit too. When searching for dresses for a Vegas wedding, think more is more, and have fun with it.
If you're not a lover of dresses and usually opt for pants, then why make an exception for your big day? A white pant suit paired with a cute bralette and platform sandals is a fresh take on a wedding dress.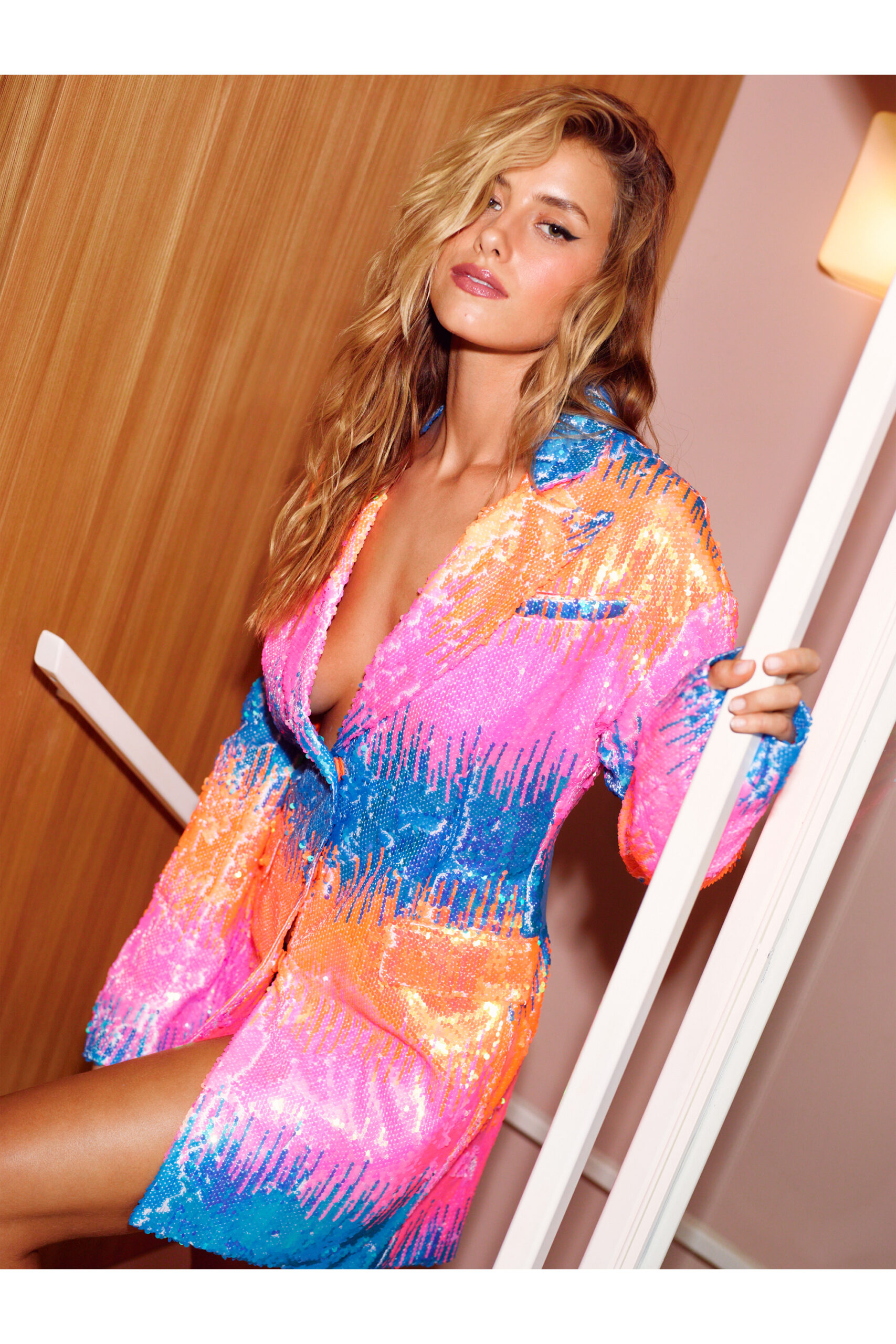 Vegas Wedding Guest Dresses & Outfits
Knowing what to wear to a Vegas wedding, whether you're attending as a guest or part of the wedding party, can be a daunting task. But fear not, anything goes (within reason). Experiment with sequin, feathers, bright colors, and abstract prints for your Vegas wedding guest dress.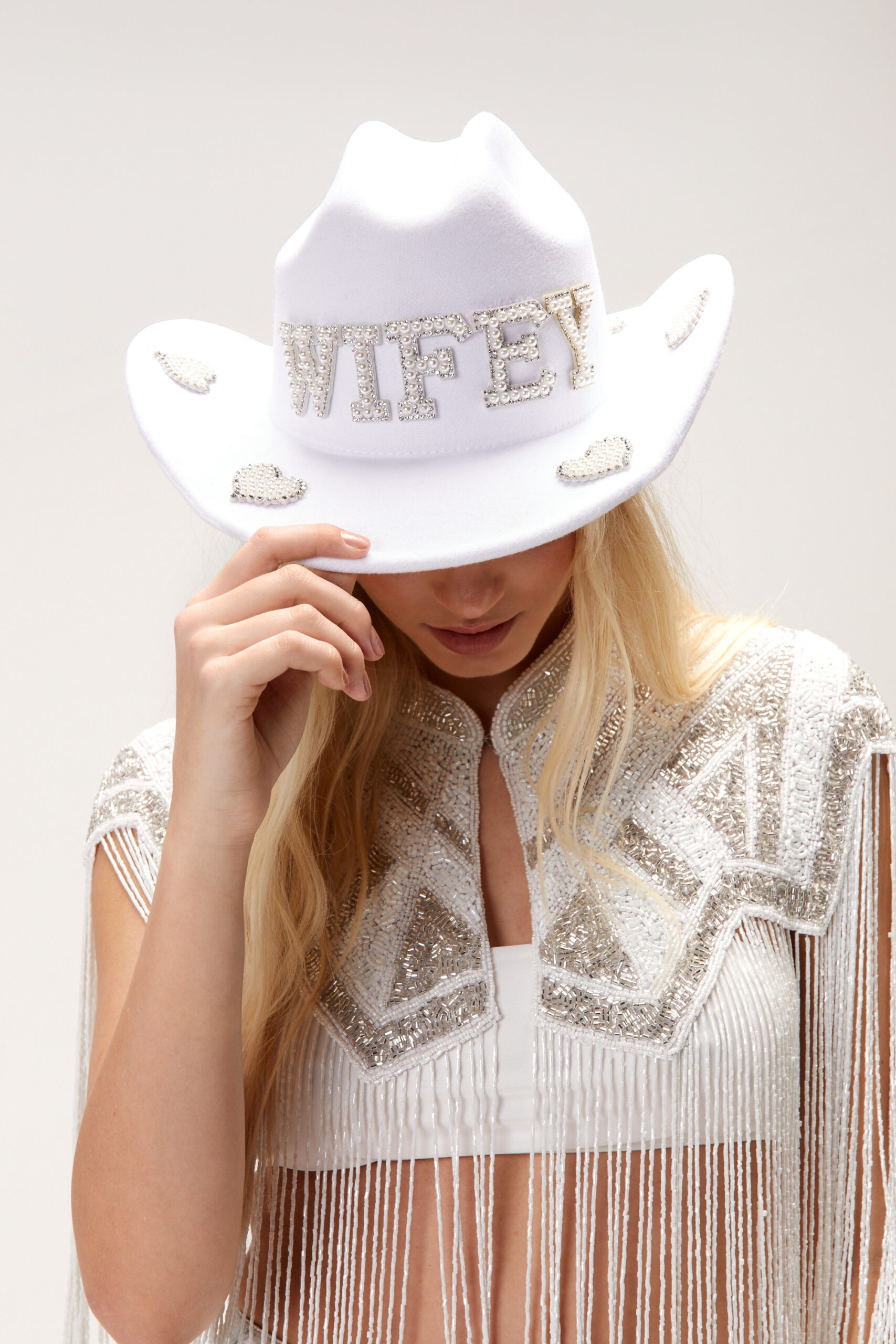 Vegas Wedding Accessories
For the icing on top of a Vegas-style wedding cake, we've picked our favorite wedding accessories to complete any look. Complete your bridal hairstyle with a cute clip in veil, oversized bow, or even an embellished cowboy hat for that all-American look. Or accessorize your finished look with some pearl jewellery for a nod to old Hollywood glamour.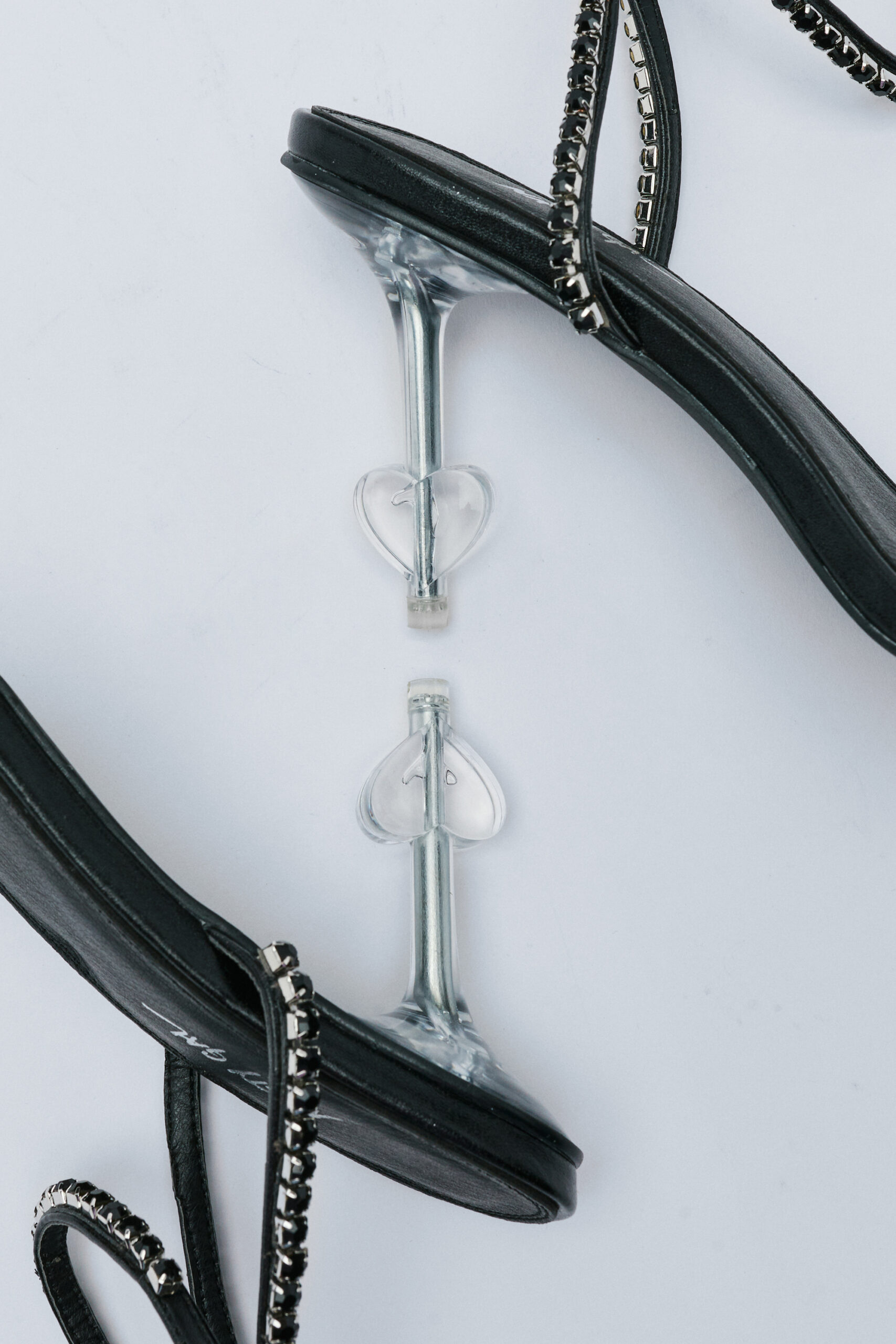 Vegas Wedding Shoes
Choosing a bright, embellished bridal shoe will add more color and fun to your Vegas wedding outfit. Opting for platforms or mules can be ideal for wedding shoes, as they can provide more comfort for all day wearing as they offer more support to the arch of the foot. Match the embellishments in your accessories and outfit to your shoes, or opt for a bright color clash to complete the look.