Concert Outfit Ideas for 2023
2023 seems to be the year that big concerts return. From everyone's favorite former British boyband member, to the girl who has us all discussing our fave "Eras", to icons who are celebrating four decades of stardom, and who taught us who truly does run the world, the biggest artists on the globe are touring, bringing some much needed live entertainment to our nearest cities and stadiums.
Almost as important as knowing the lyrics and dancing along to your fave songs, is your outfit. Concert outfits seem to have hugely shifted since the days before the pandemic, where you could show up in jeans and a T-shirt without a second thought. Nowadays, we seem to be following a theme to prove that we are truly part of the fandom. Not to worry, though, as this new era of concert outfits makes for beautiful concert photos, fun bonding moments with fellow fangirls, and increases excitement for the night as you plan your looks in advance. 
Scroll on to see out top picks for the biggest tours of 2023, and for concert outfit ideas with these huge shows in mind. Whether you're looking for music festival outfits, a country concert outfit, read on and you'll never ask yourself what to wear to a concert again.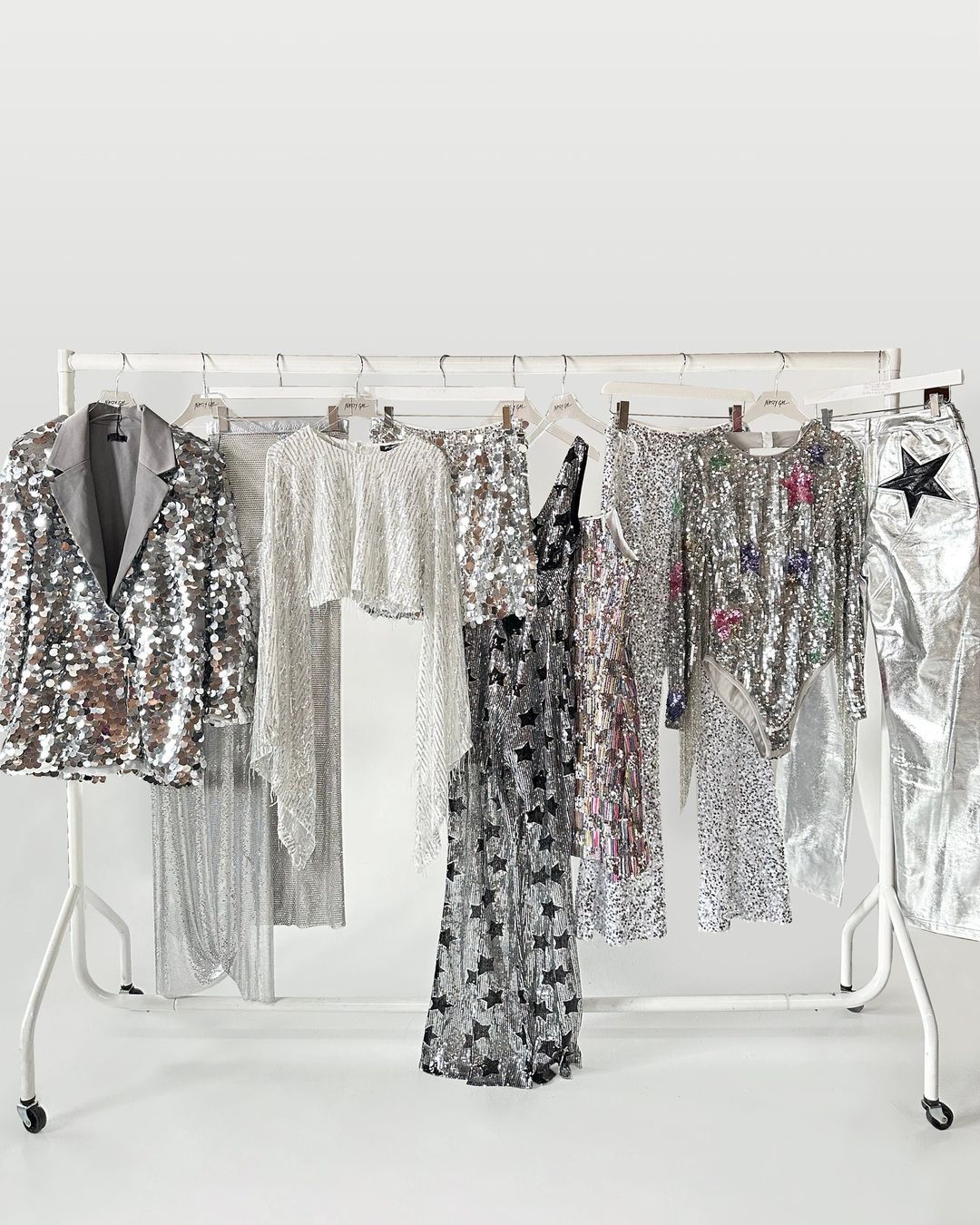 Silver Concert Outfits
Ready to celebrate the renaissance?
When mother calls for silver outfits, we deliver silver outfits.
Silver concert outfits are the stage-worthy looks that the fandom seems to be reaching for, with stellar metallic trophy pieces and accessories that can be seen from the back row. Think shimmering metallics, sparkling diamantes, and sequins that shimmer under the stage lights, as well as Western inspired pieces like metallic cowboy boots and disco ball cowboy hats.
Silver concert outfits are ultra easy to style. Pair a silver dress with chunky boots or cowboy boots and a leather jacket. Grab a crop top (or something from the merch stand) to pair with some head turning silver pants. Alternatively, wear something you already have, just add silver accessories. The concert looks of Renaissance are some of our faves of the year.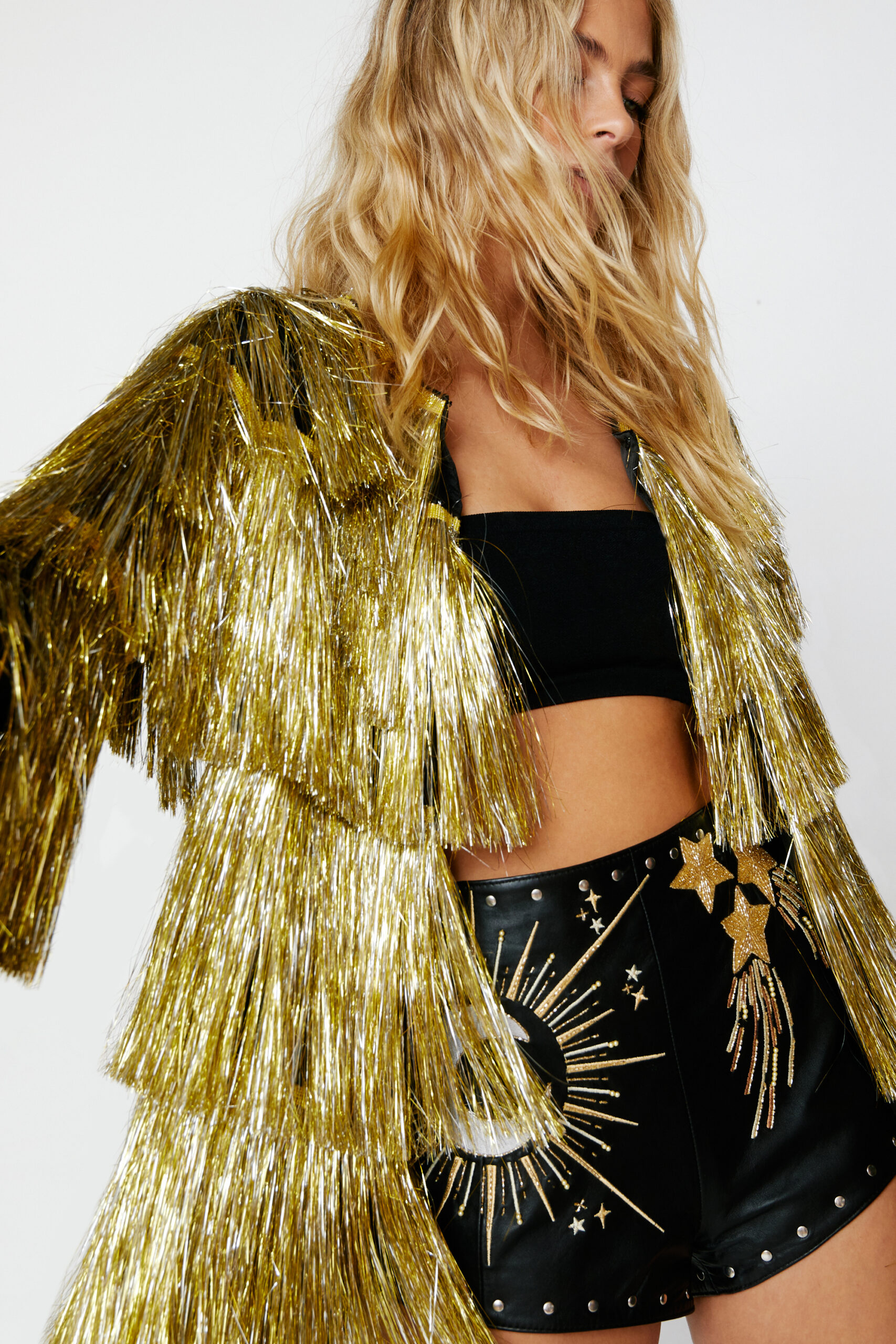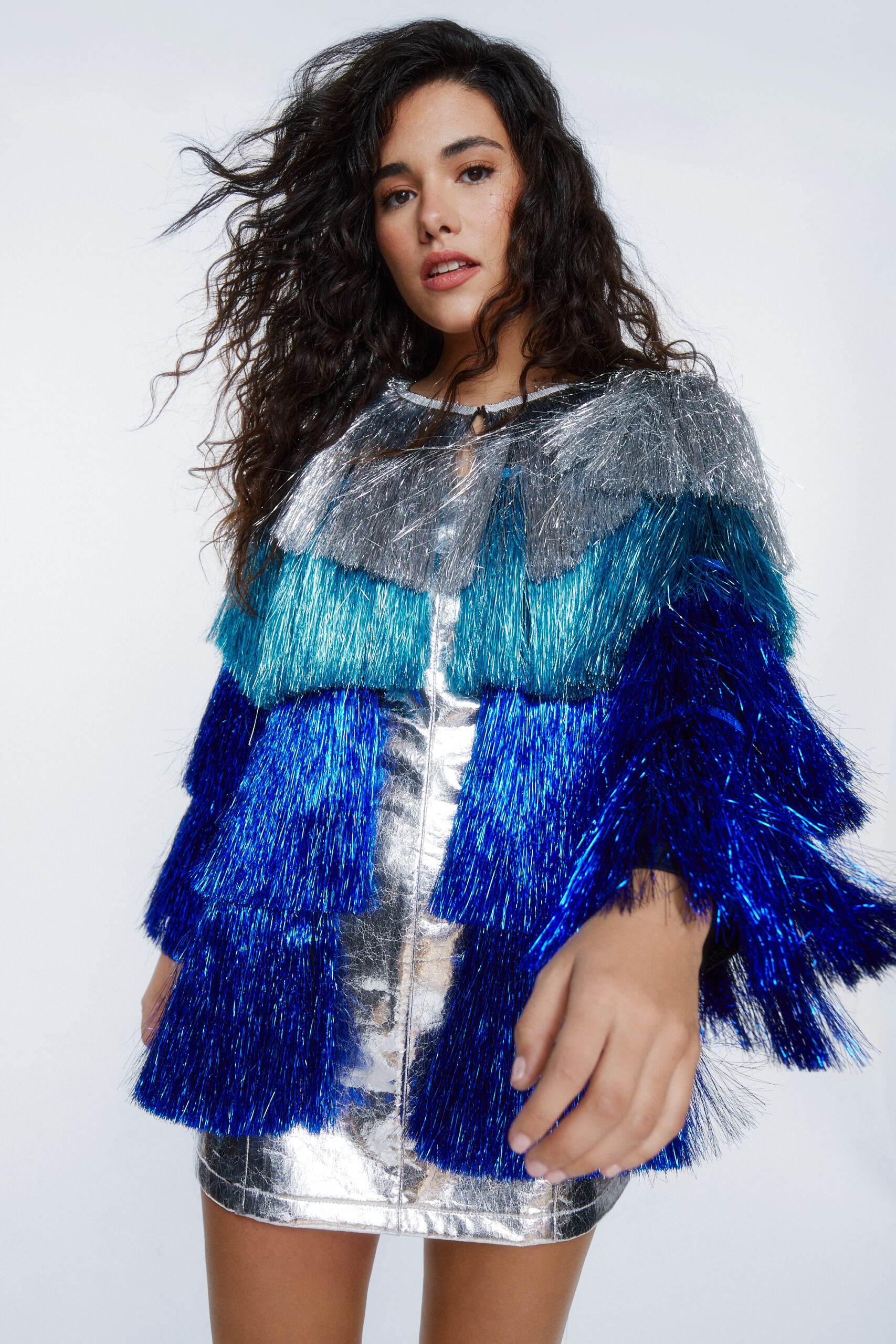 Outerwear for Concert Outfits
Looking for outfits to wear to a concert but worried about the weather?
Whether you're layering up for an outdoor gig or festival, or are simply adding some fun concert vibes to a more basic look, outerwear is super important at a concert.
Fringe jackets are really having a moment right now, especially due to the Eras tour outfits, and HSLOT outfits. From kimonos, to fringed blazers, to shimmering tinsel jackets, we have a huge range of outerwear that is perfect for upcoming concerts and festivals.
Wear over shorts or a skirt, a crop top, and cowboy boots for a look that demands attention in the stadium crowds.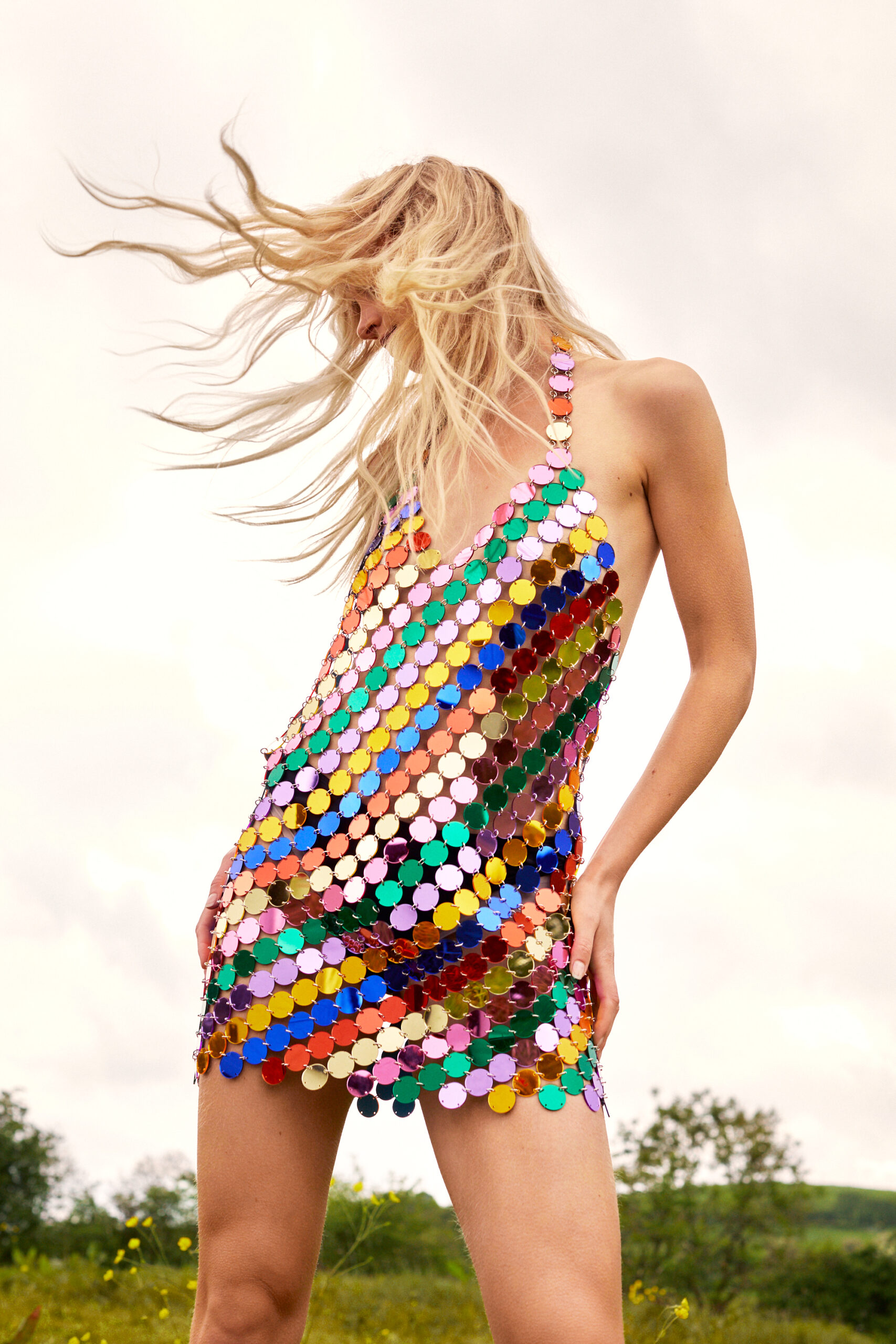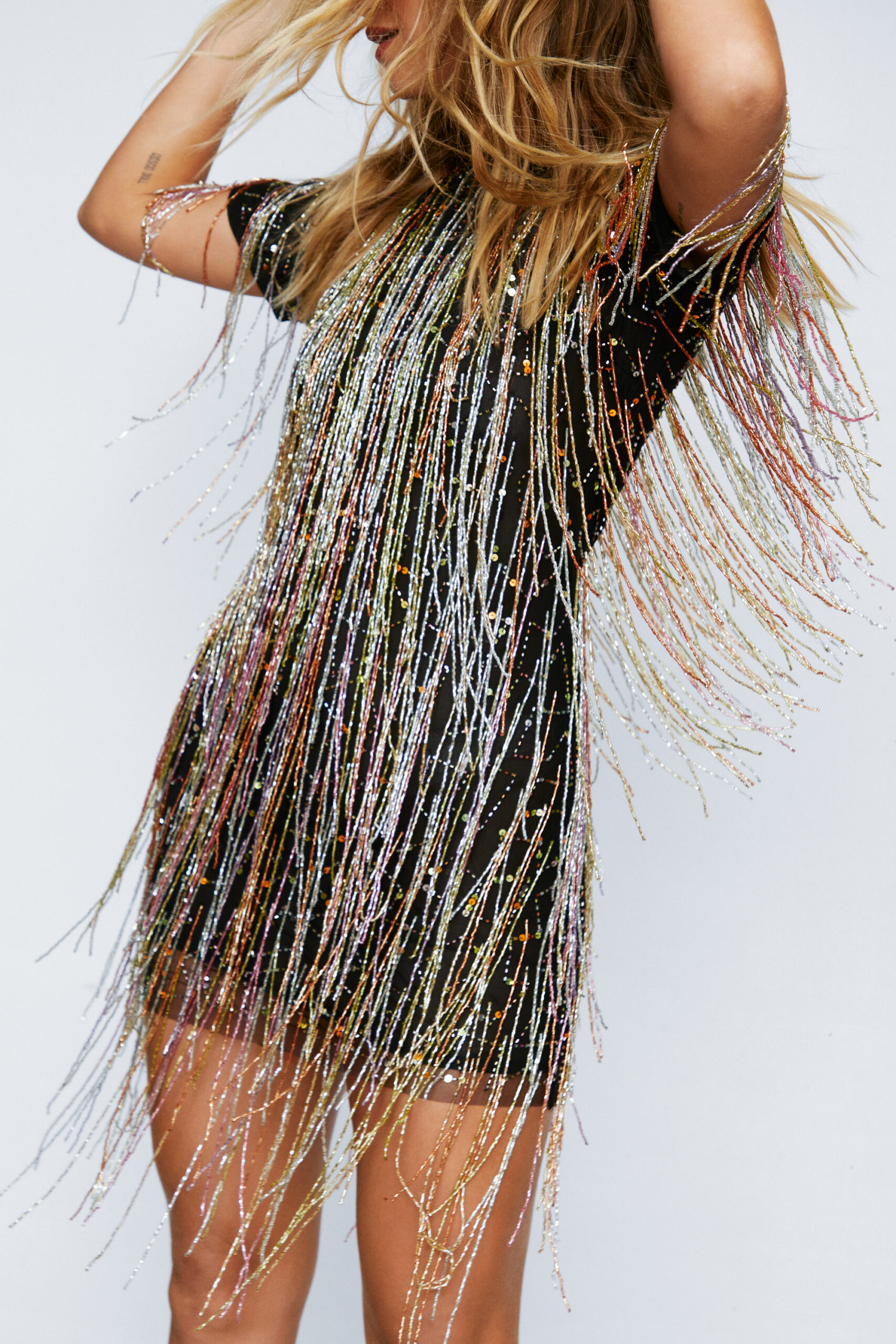 Dresses for Concert Outfits
Wear the dress.
Easy to throw on with a pair of sneakers or boots and dance the night away, a dress for a concert is always a good idea.
Sequin dresses twinkle under stage lights, and make for stellar images for the grid. Nothing screams "I'm here for a good time" like a sparkly dress. From black sequin dresses to white bodycon dresses, we've got the sparkly dresses you've been hunting for.
Sequins and glitter not the vibe you're going for? Check out our fringe dresses and tassel dresses. They create fun movement as you dance and bounce along to the music, and are ultra flattering by smoothing out your figure under their volumes of fringed fabric.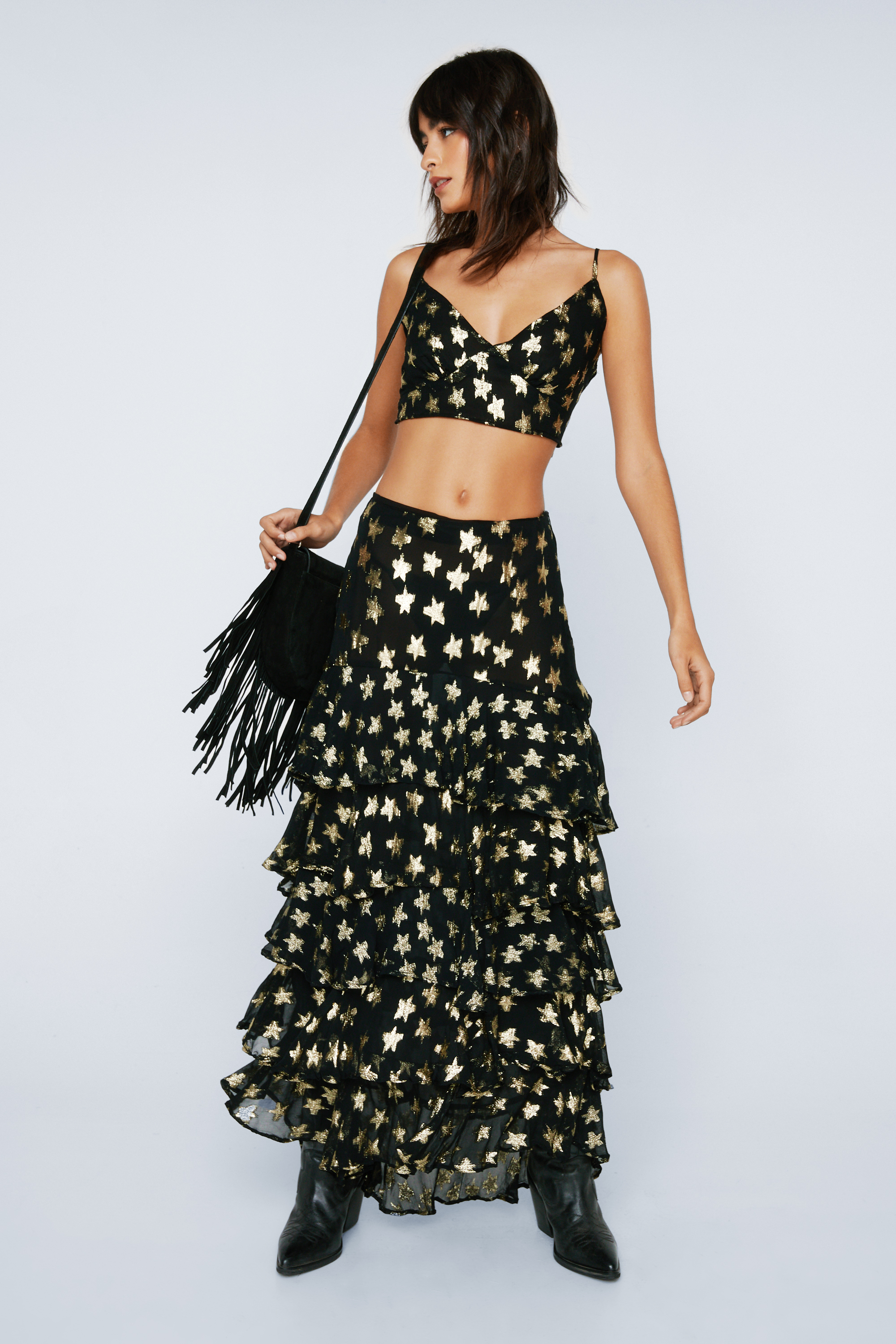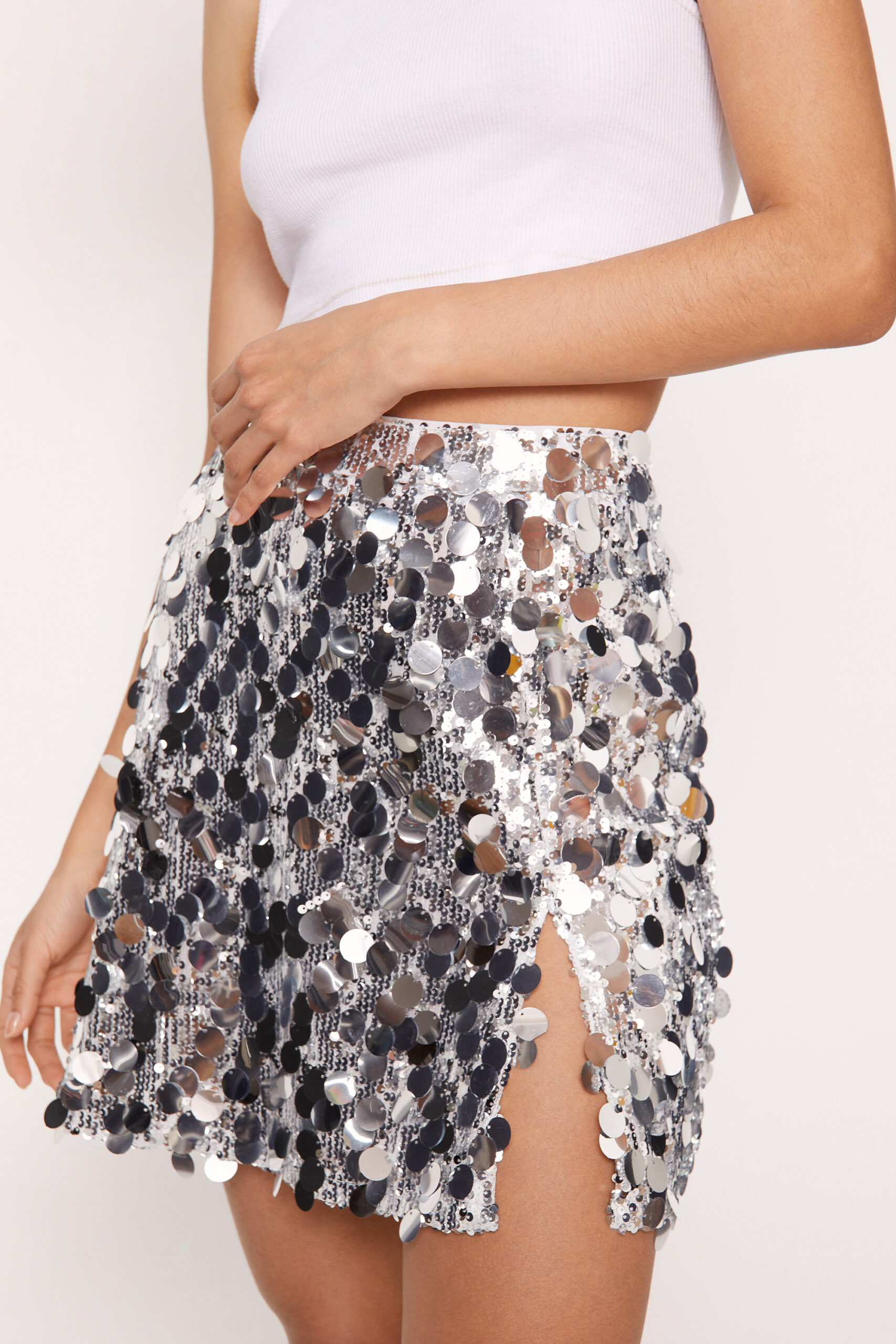 Skirts for Concert Outfits
Skirt around it.
Want all the drama of a dress, without the commitment to one piece? A skirt is the way forward. With fringe, sequins, tassels, and fun patterns, skirts are a great way to add drama while keeping your look a little more lowkey.
Pair with a bralette or crop top and cowboy boots for a concert outfit that will turn heads.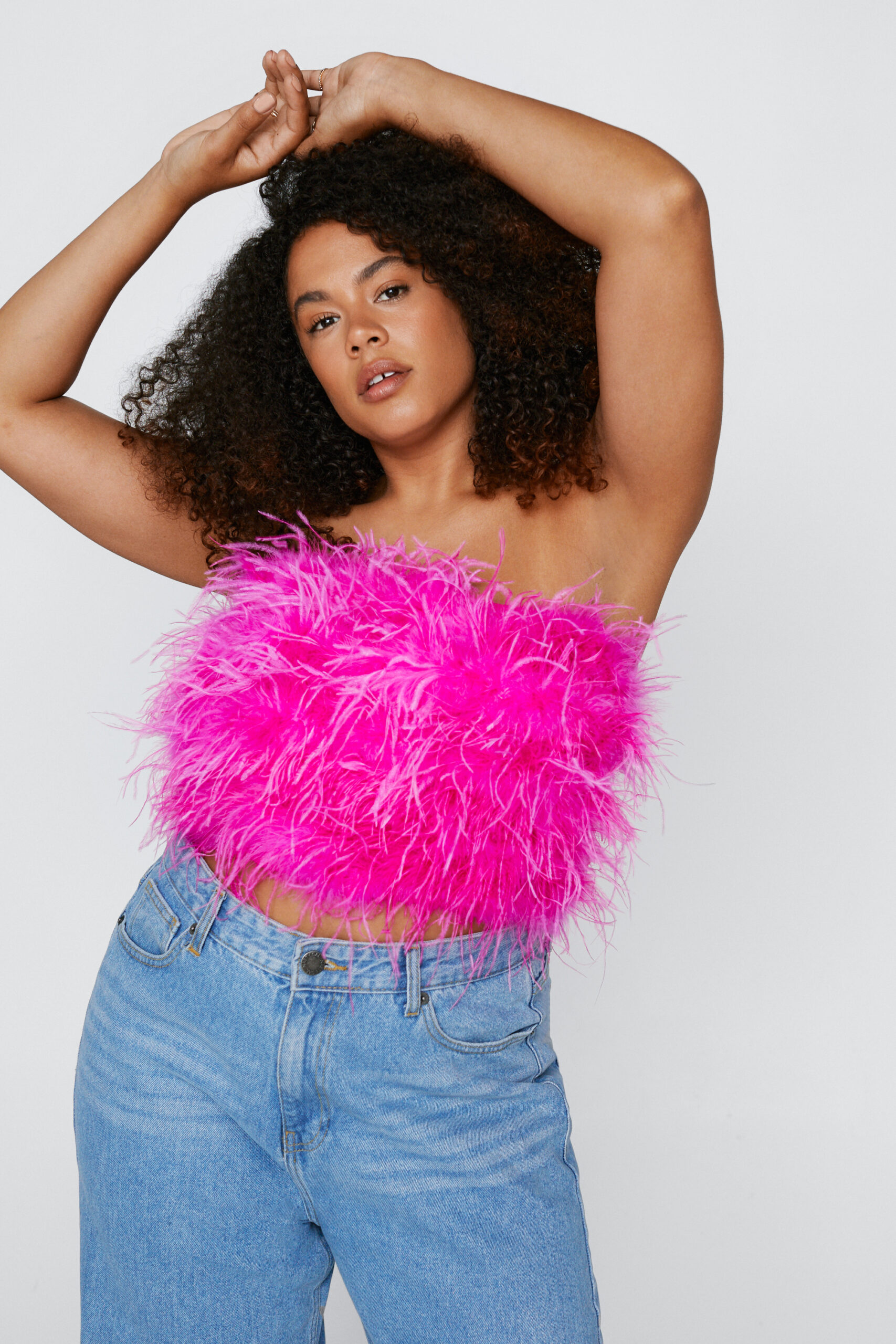 Tops for Concert Outfits
Top it off.
Grab your failsafe denim shorts or a sequin skirt and warm up your vocal cords. 
Tops for concerts come in every shape, size, and color you can imagine. From feather tops to diamantes and sequins, to fringe and tassels, you'll look unmistakably party ready in one of these items. Sequins, glitter, and diamantes catch the light as you dance the night away, and fringe, tassels, and feathers dance with you.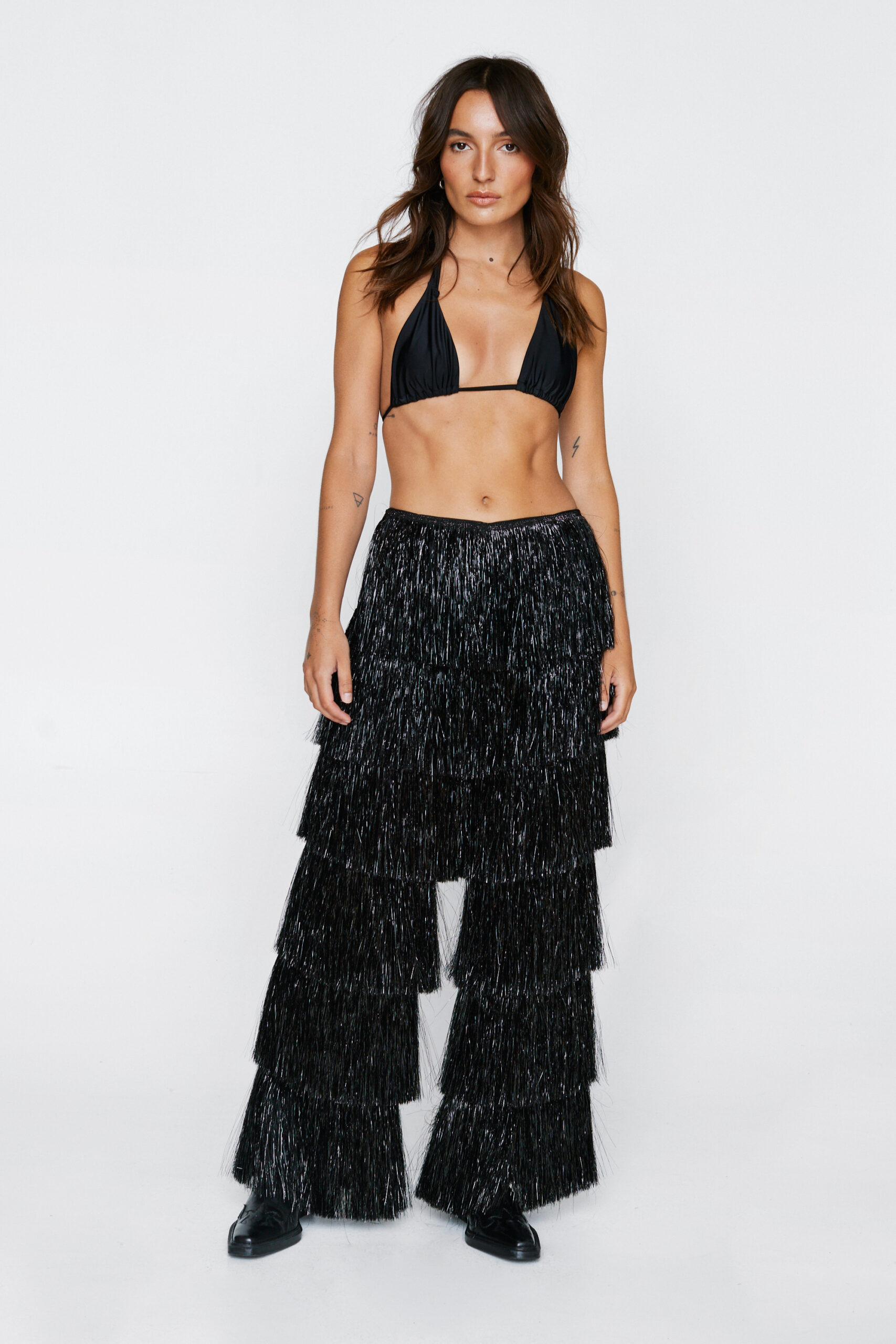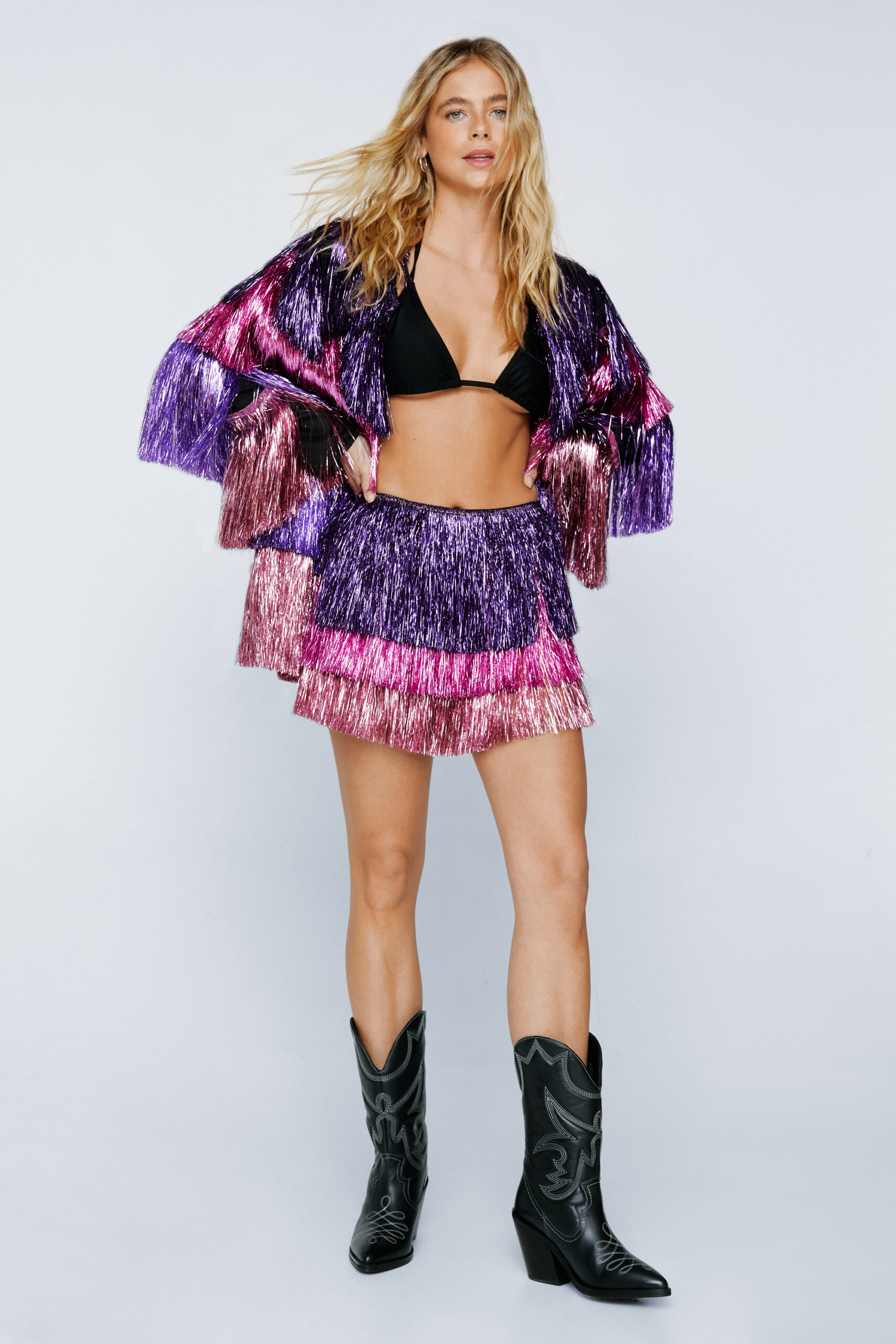 Shorts and Pants for Concert Outfits
We told you that fringe, tinsel, and tassels were in. 
From hotpants and micro shorts with tassel accents, to flare pants with little fringe features, we've got you covered. No matter whether you're going all out or are just looking for a pop of fun in your concert outfit inspo, check out our top picks for your concert outfit here.
Pair with boots or chunky heels and a crop top for a failsafe concert look that you'll come back to for future gigs and festivals.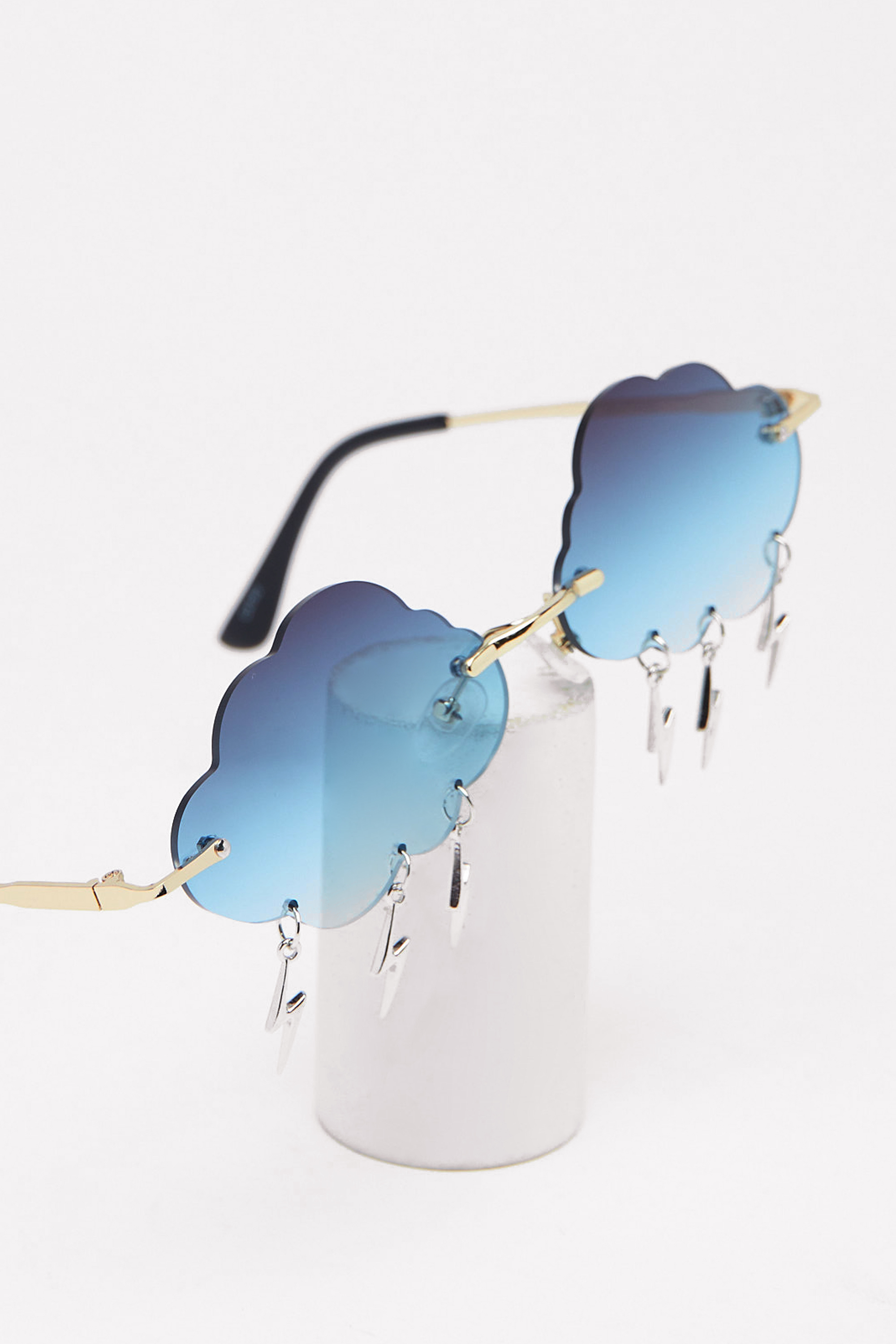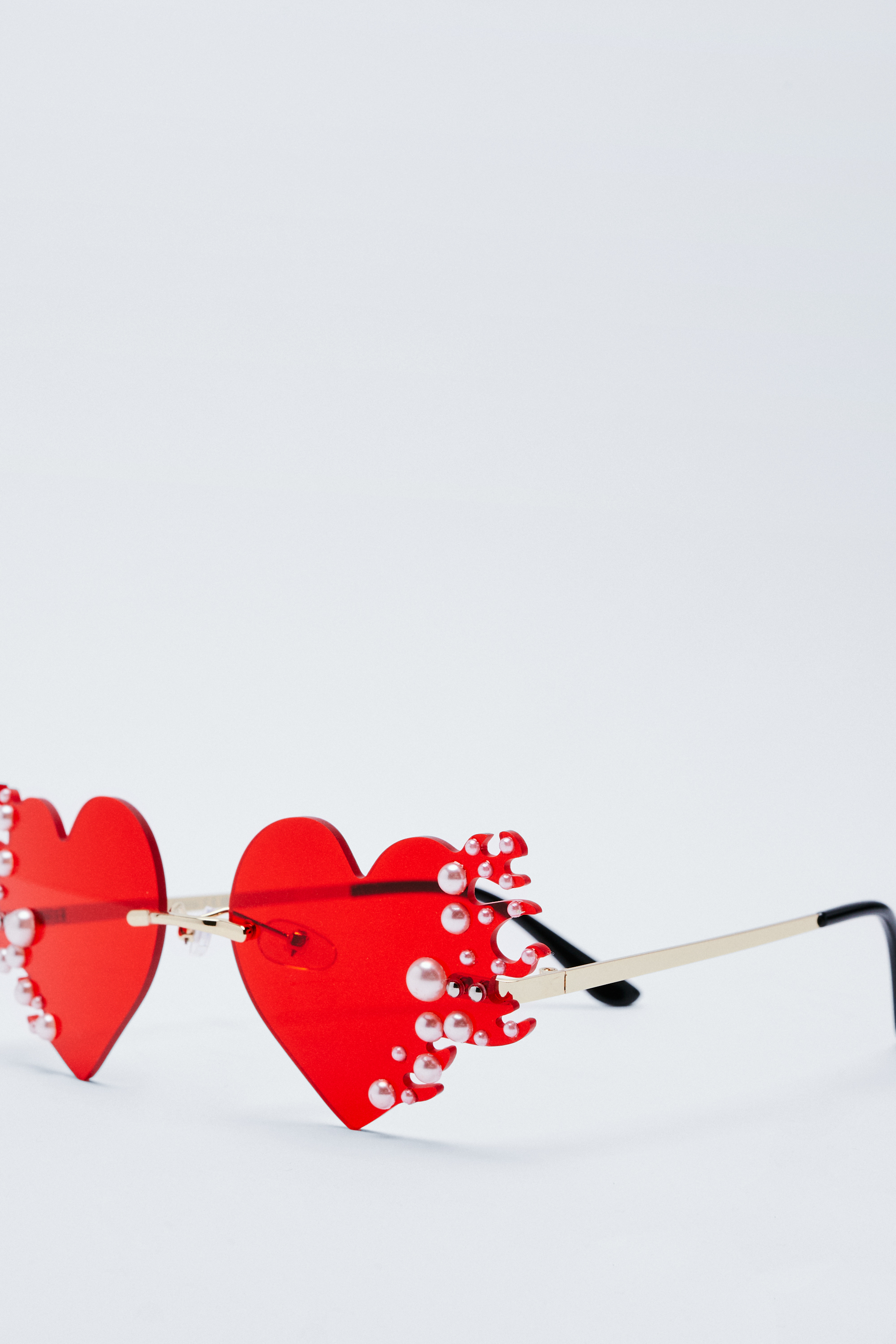 Concert Outfit Accessories
Want to add something a little extra to your look?
Whether you're going all-out, or are wanting to add something fun to a more pared back look, we've got fun accessories that will take you from raves to festival weekends to concert nights.
Below, we have curated collections of statement sunglasses, fun hats, and jewelry to polish off your look and give subtle nods to the artist you're watching.
Sunglasses
Stadiums are open air, after all. Protect yourself from the sun while adding fun detail to your look, with sunglasses that are fun shapes, and feature diamante embellishments and dynamic drop charms. Glitzy sunglasses not your thing? Why not opt for some statement oversized lenses which offer intense glamor while maintaining an effortlessly cool persona.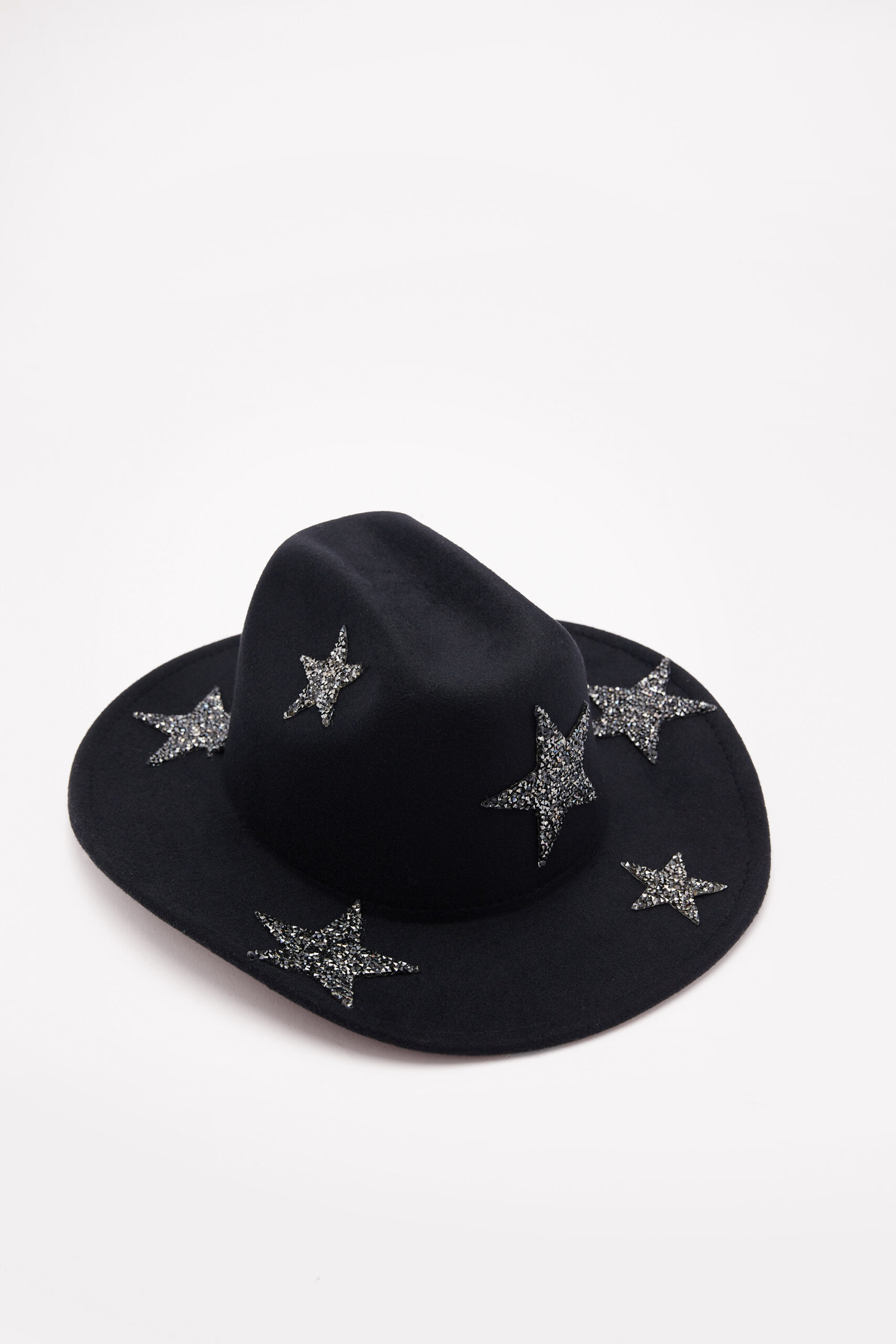 Hats and Hair Accessories
From cowboy hats to fedoras and trucker hats, no matter how far you're taking your look, a hat is a great way to add some fun details to your concert outfit without committing to wearing it all night. 
Cowboy hats have lots of playful features, from sparkling diamantes to lights. Their shape is ultra flattering, and they can even offer a classic nod to the artist you're watching – especially if they're from the South and have country roots. 
Trucker hats are super casual, and embroidered details are an even more subtle nod to your fave singer. Fedoras are a little more dressy, and are perfect for elevating your look while protecting you from the sun. 
We even carry cute hair accessories which allow an effortless pop of color and nostalgic 90s vibes to your outfit.
Shoes for Concert Outfits
Step it up.
The last step in your outfit, but arguably the most important. Shoes are not always the first thought, but if you're on your feet for hours, you need to be comfortable while looking great. 
Boots and platform heels are a great option for staying on theme while staying comfortable. Boots protect your ankles and legs, and platform heels are ultra chunky so protect your feet from the hard ground below, no matter how much jumping you do. 
Scroll across to browse our top picks for concert footwear, from western boots to statement knee high designs. Cowboy boots are having a huge resurgence and come in all shapes and colors, from knee high to sequins to ankle boots. Bring the tinsel vibes from head to toe – literally – with tinsel boots. Top off your outfit by treating your toes.