What's that we hear? Waves crashing, bass blaring – it can only mean one thing. Spring Break is officially open. So check our guide to the hottest Spring Break bikinis longing for a space in your suitcase. Think contemporary patterns, three-piece party styles, and a bold thong or two. The margaritas are waiting…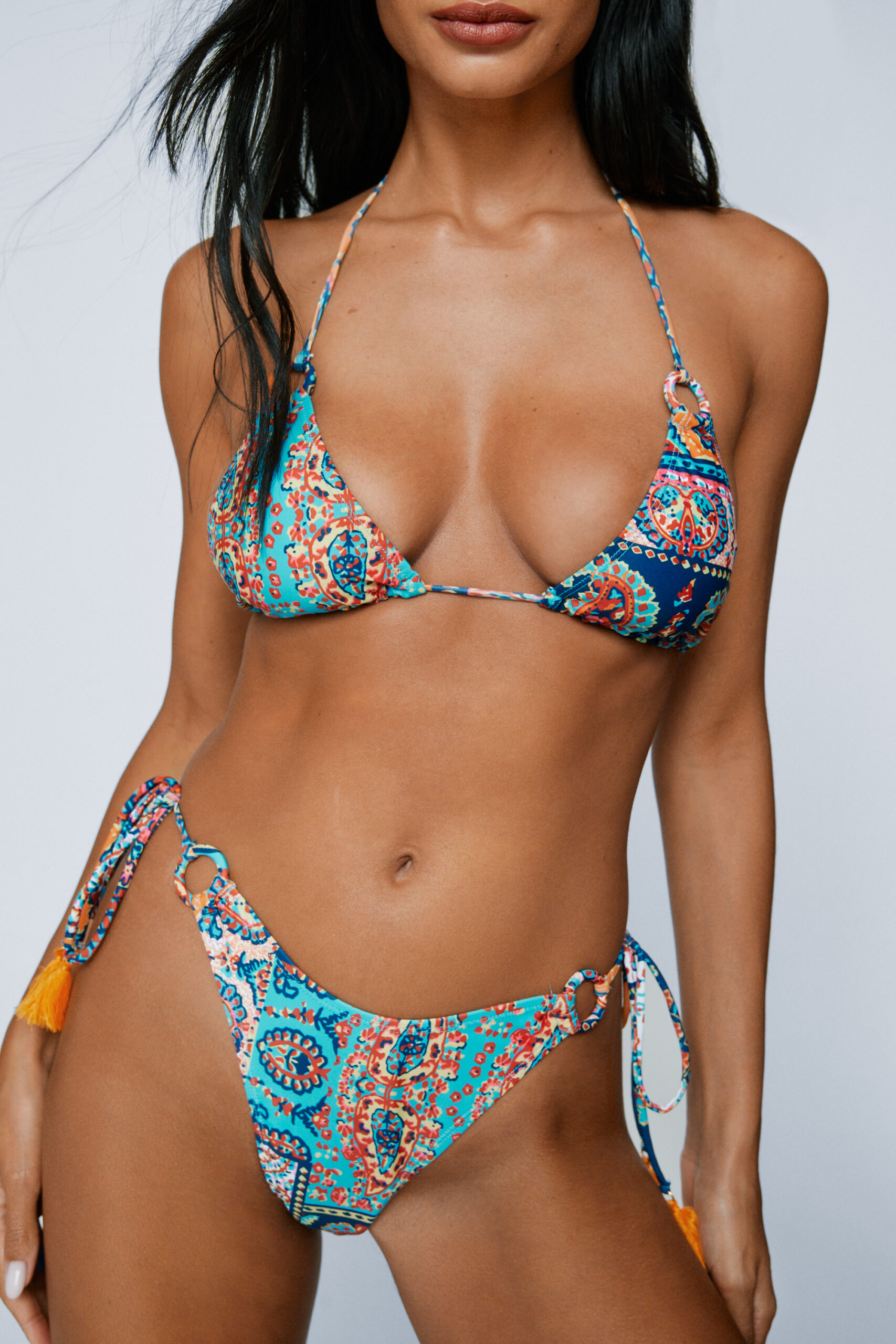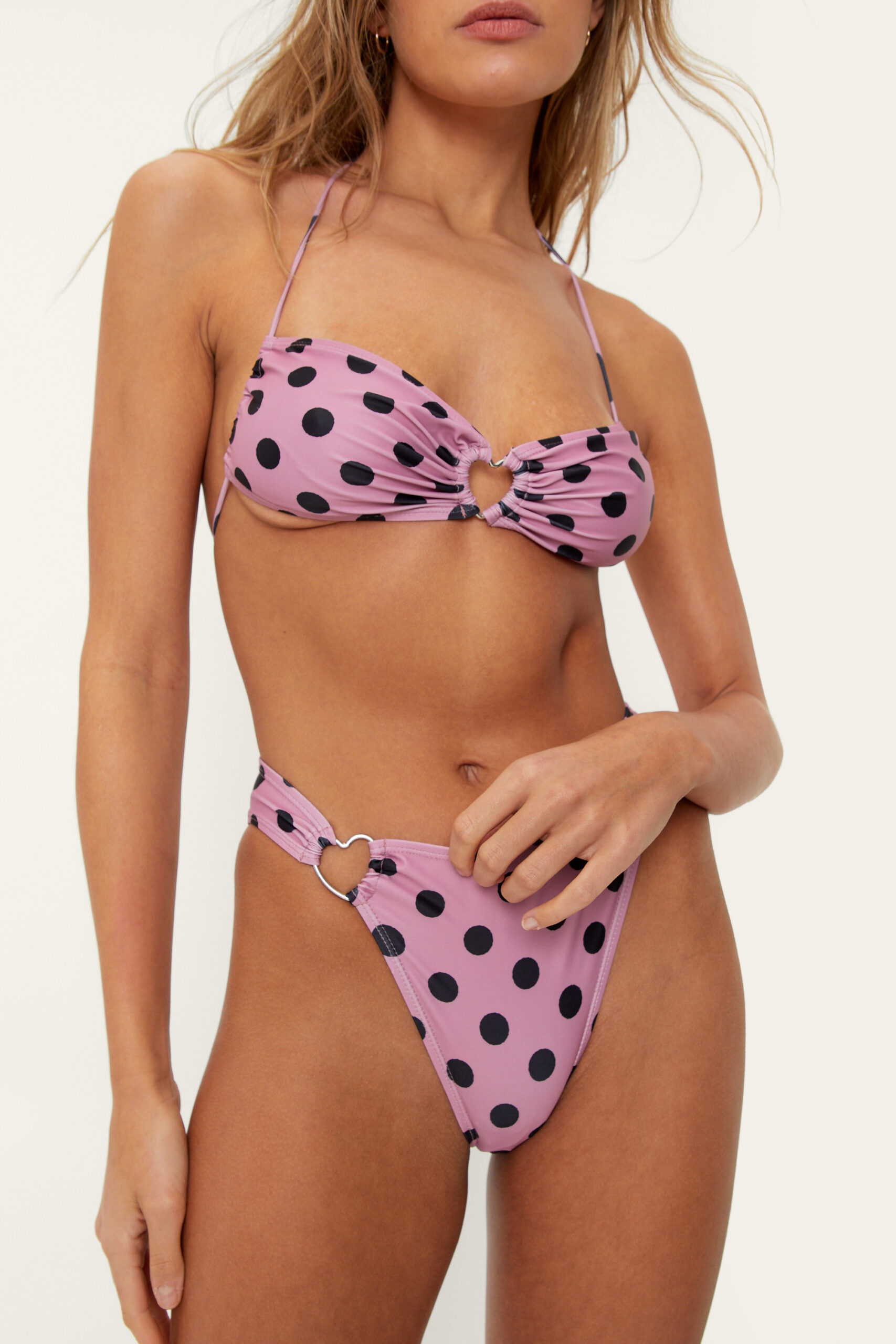 Patterned Spring Break Bikinis
Prints not only dial up the interest compared to a plain block color, they can emphasize parts of the body when worn strategically. In particular, large prints can accentuate the bootie, horizontal lines across the bust can allude to a fuller chest, and asymmetrical shapes can conceal and disguise parts you'd prefer not to draw attention to.
In 2023, dainty patterns on triangle cut bikinis are super on-trend. Perfect for drawing eyes and demanding attention poolside, from detailed paisleys and fruit prints to polka dots and palm trees.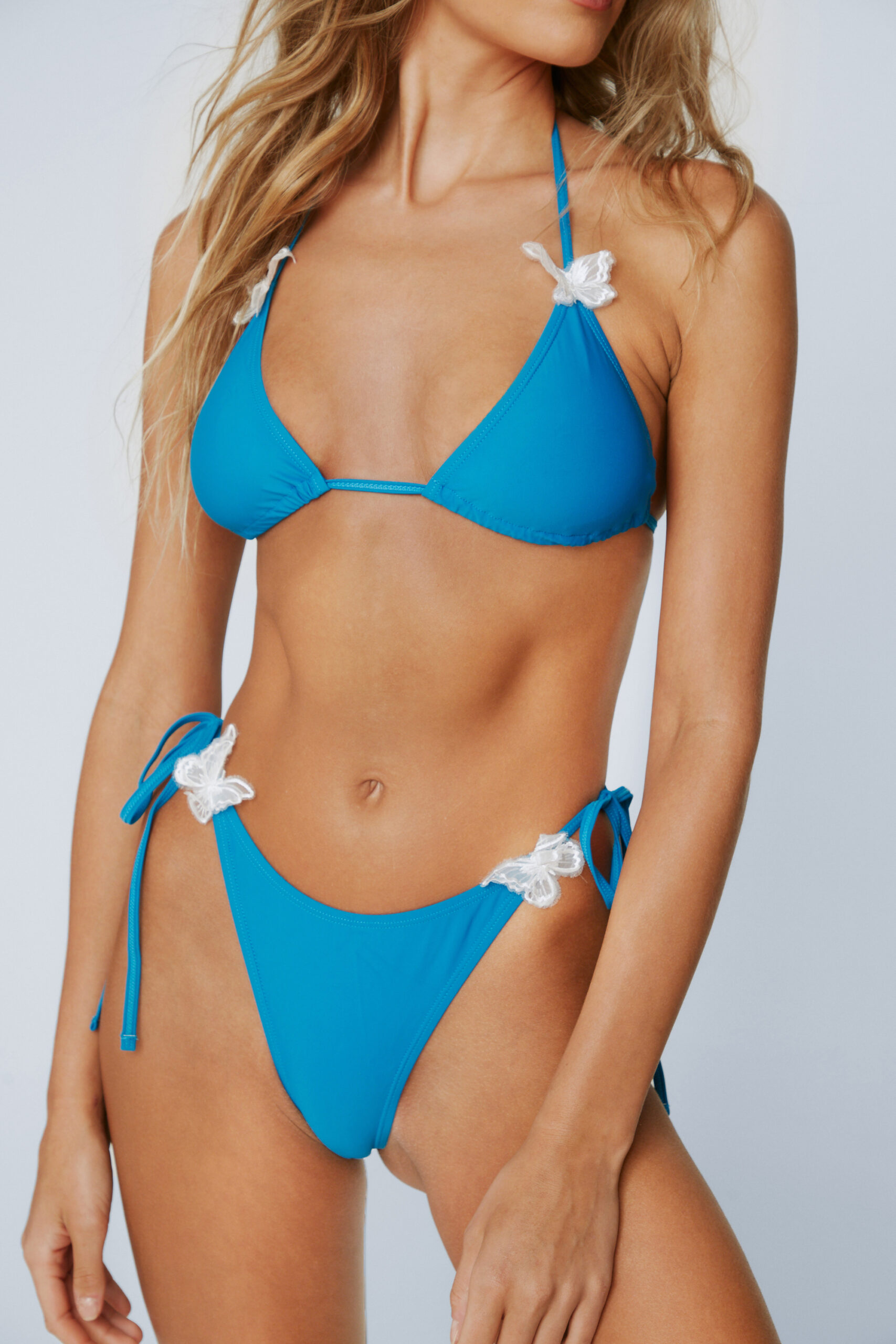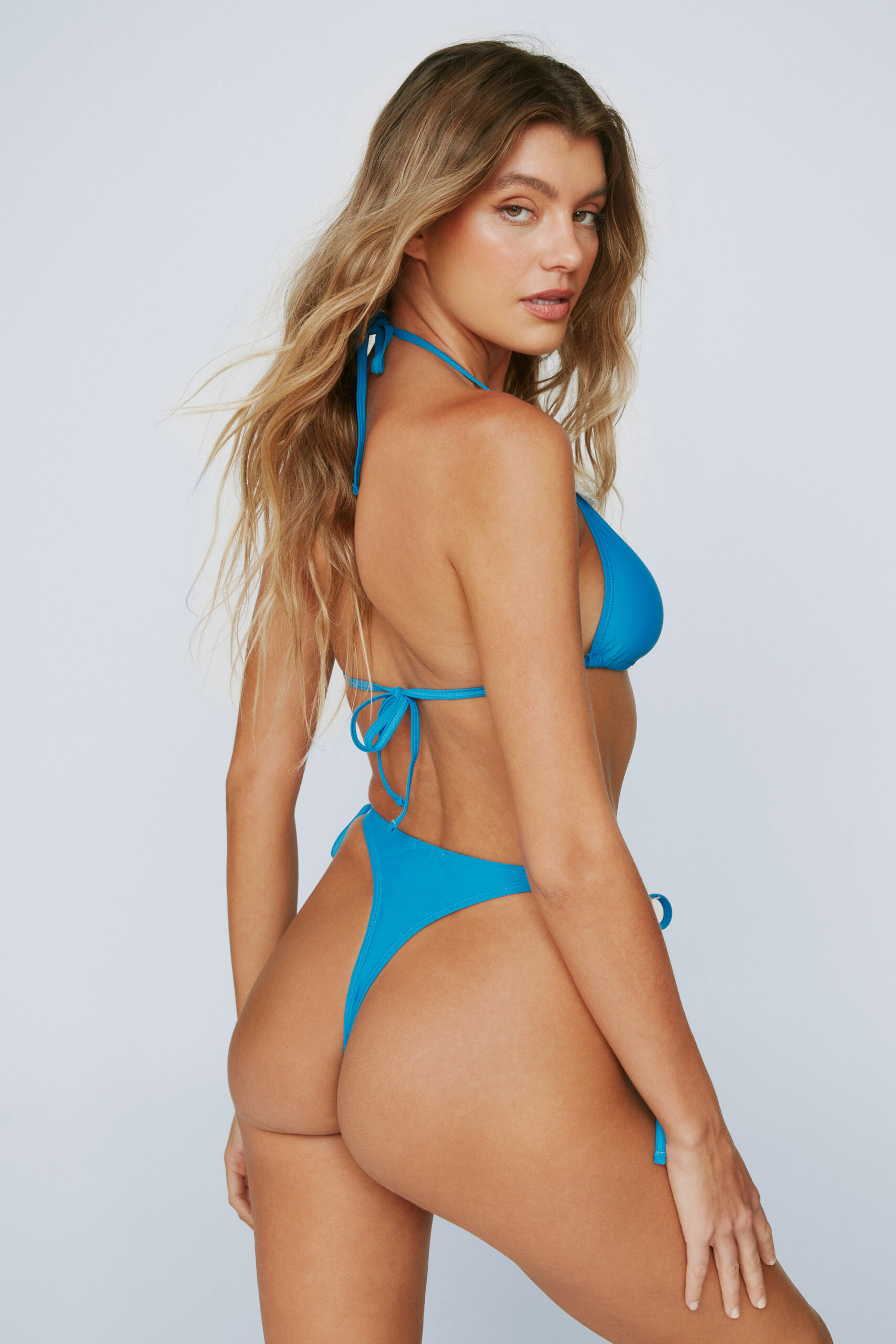 Spring Break Thong Bikinis
Hear us out on Spring Break thong bikinis… They're a great confidence booster and go-to option as they can increase the perkiness of that bootie.
How?
The backside cut is often curved inward in shape, opposing the curve of the cheek and highlighting its roundness. Thong bikinis have long been popular around South America and Italy, with the interest in the barely-there trend picking up speed since 2020. Add extra design detail with tie-side string closure, or if water activities are on your Spring Break agenda, a thong with a thicker waistband may be the best option.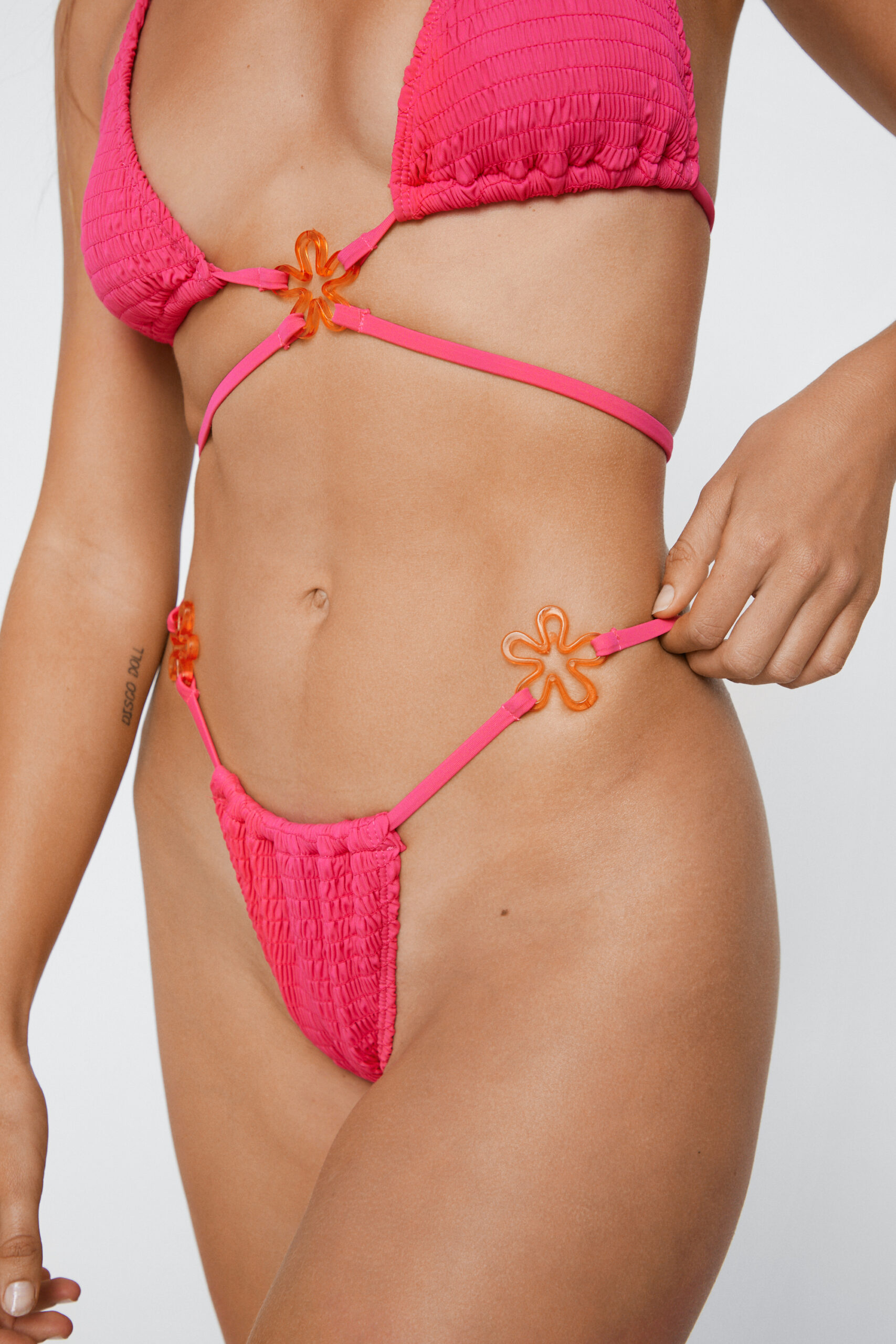 Strappy Spring Break Bikinis
Pool party pending? If you're looking for a bikini for Spring Break that will guarantee eyes your way, may we suggest a strappy moment? Don't let tan lines put you off, a strappy spring bikini adds more dimension to a look than a standard two-piece. The sexy string detail pulled across the chest or wrapped around the torso provides an illusion of a cut-out design, teasing skin and turning up the heat. Check out some of our favorites below.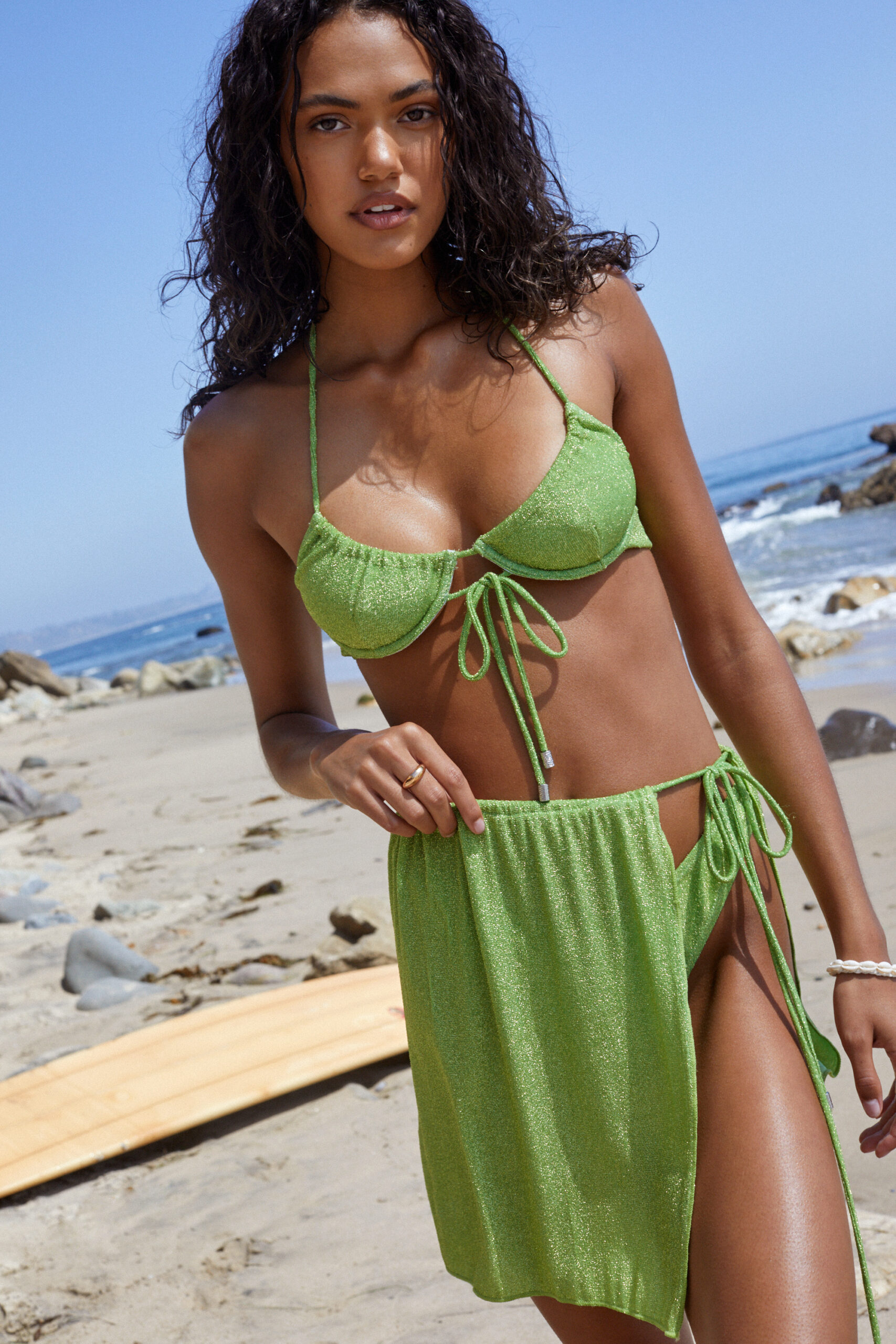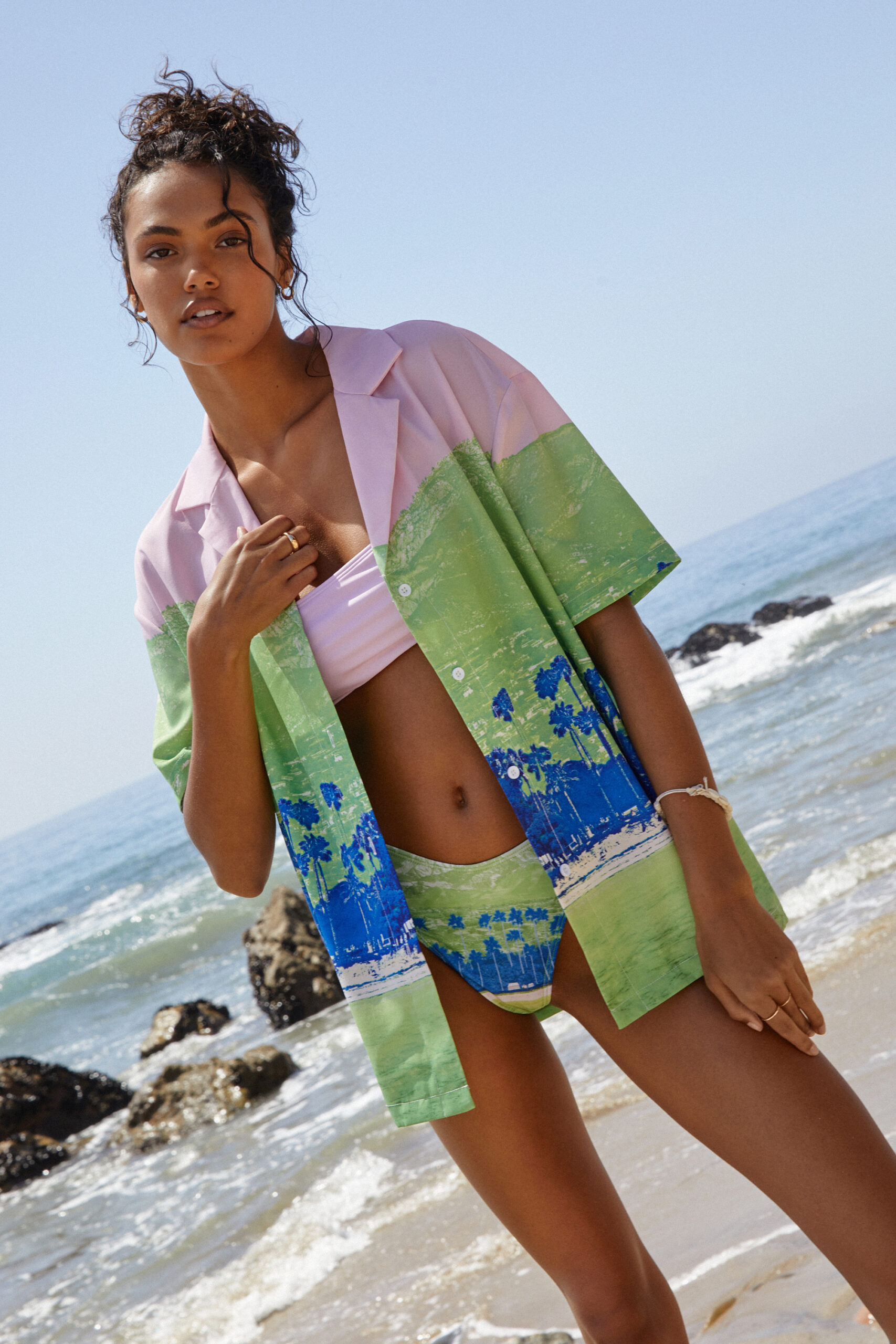 Three-Piece Bikini Sets
Introducing the three-piece bikini set – the younger cousin of the traditional two-piece. Because why should your style game suffer when clothes are lacking?
Create a unified look with a bikini set, complete with a matching cover-up or accessory. Perfect for transitioning from hotel breakfast to pool party and beach bar. Our favorite Spring Break beach bikini sets? Ruched cover-up beach skirts, and sarongs, co-ordinating scrunchies, laidback bandanas and even more laidback relaxed fit shirts. Up the coverage without dialing down the drama.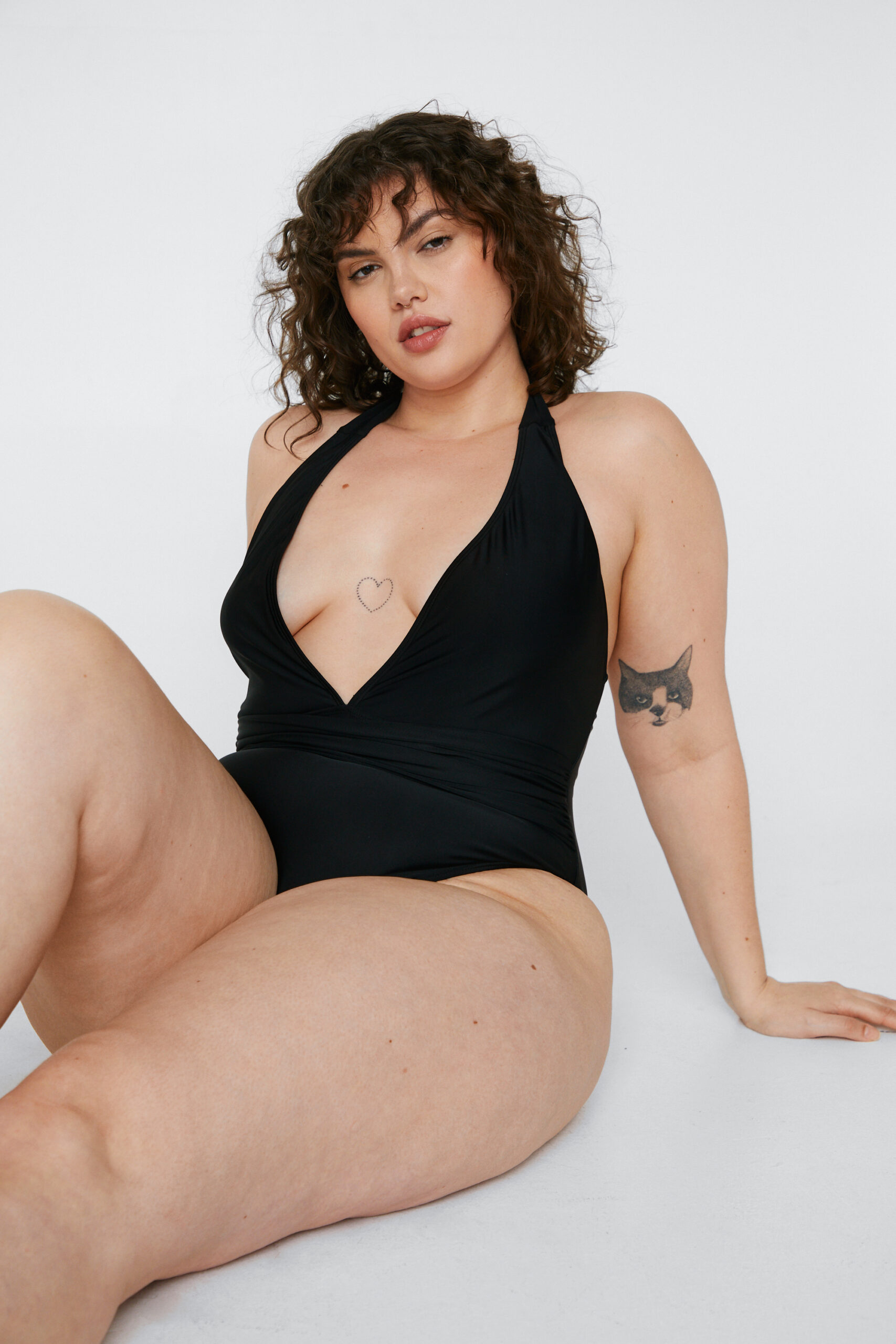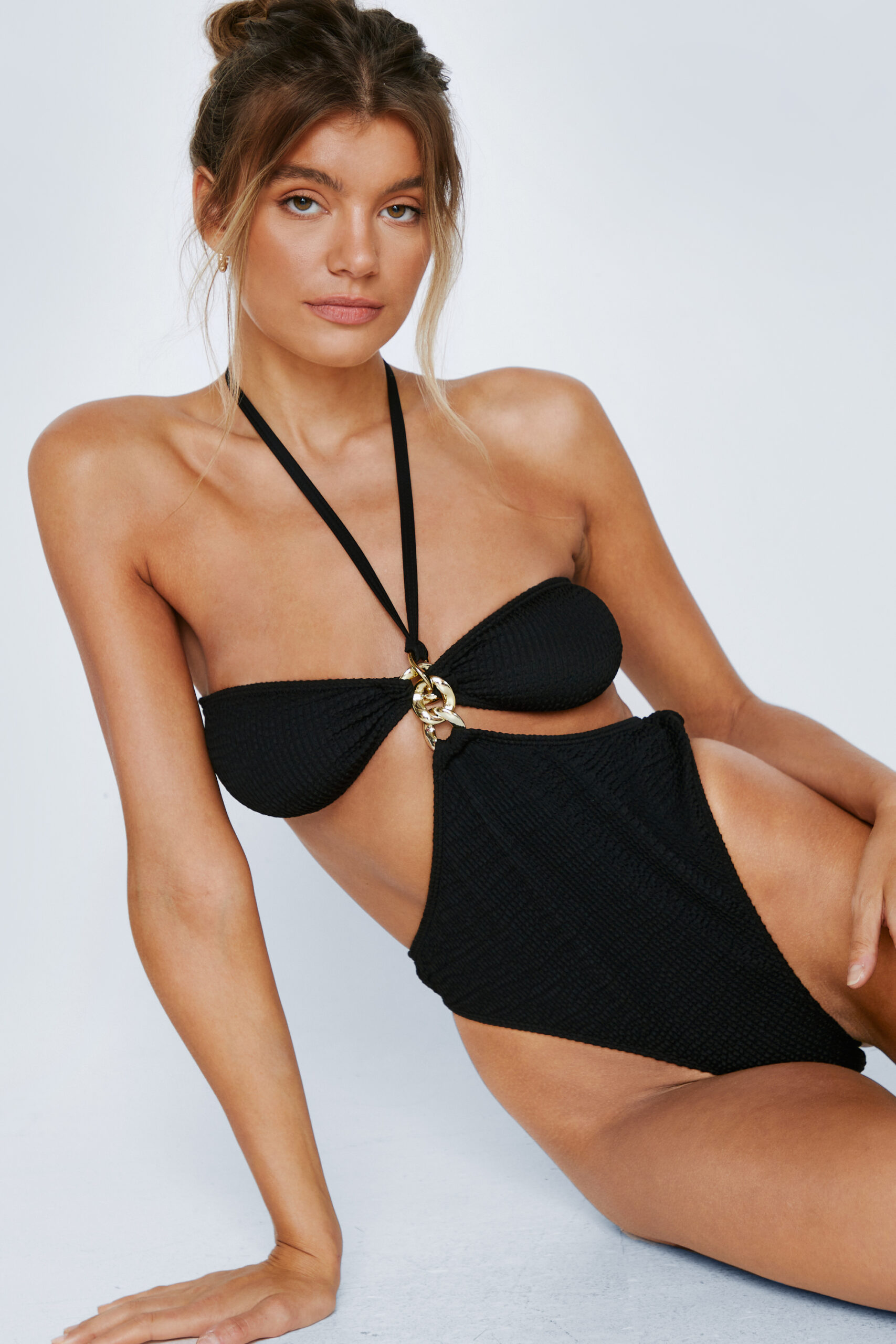 Spring Break Swimsuits
We know we know. We said bikinis… but spring break swimsuits have a place too.
Close-fitting, figure-hugging and providing the coverage and support a bikini sometimes lacks, 2023 swimwear is not complete without a stellar swimsuit. Trends surrounding spring break bathing suits include color blocking and cutouts that tease a little skin. For the females who favor a one-piece, high-cut swimsuits are especially flattering as they elongate the natural line of your legs and increase the inches in the pins department. Sitting high around the midsection, it creates the illusion of a beautiful hourglass figure too.