Introducing Postcards from London. An embodiment of London fashion with an intricate mix of trophy outer layers, leather textures, and statement evening pieces. Inspired by London's bold and creative culture, and led by stylist and all-round cool girl Alex Pantano, this range is all about using style to build off your personality and stand out from the crowd. Follow us as Alex tells the story of how she found the influences for this London street style collection and take a peek at our latest launch. Road trip ready? Hop in.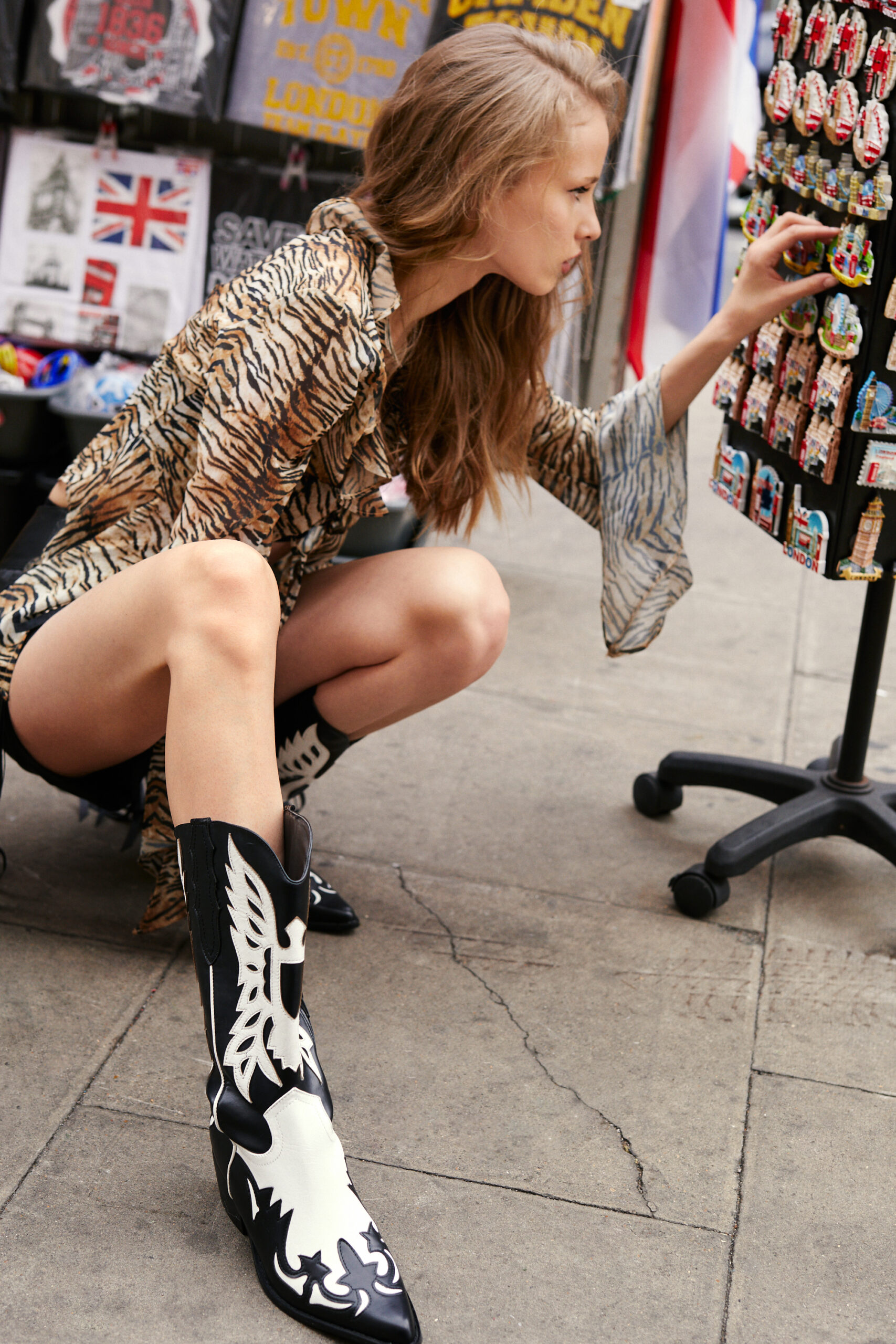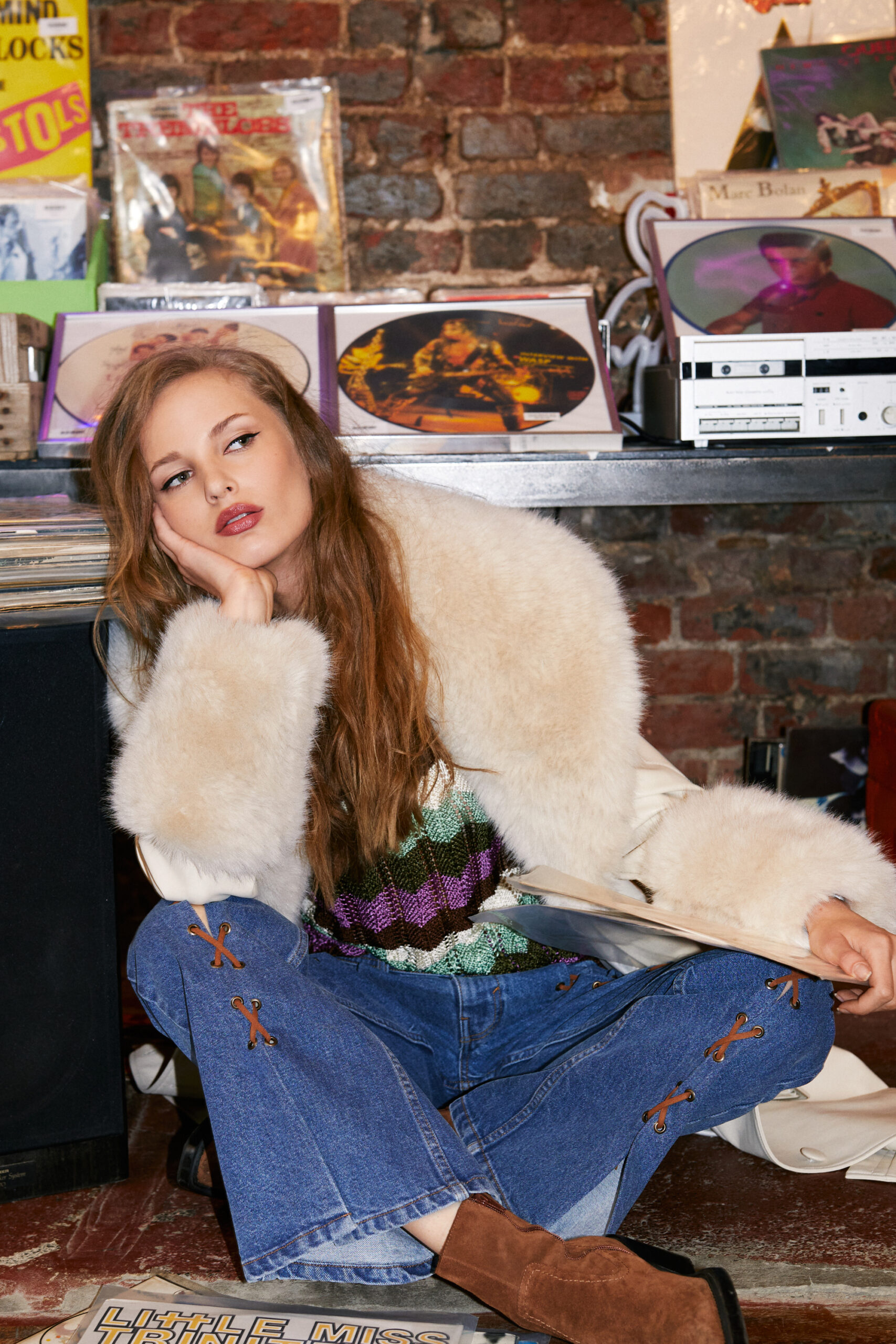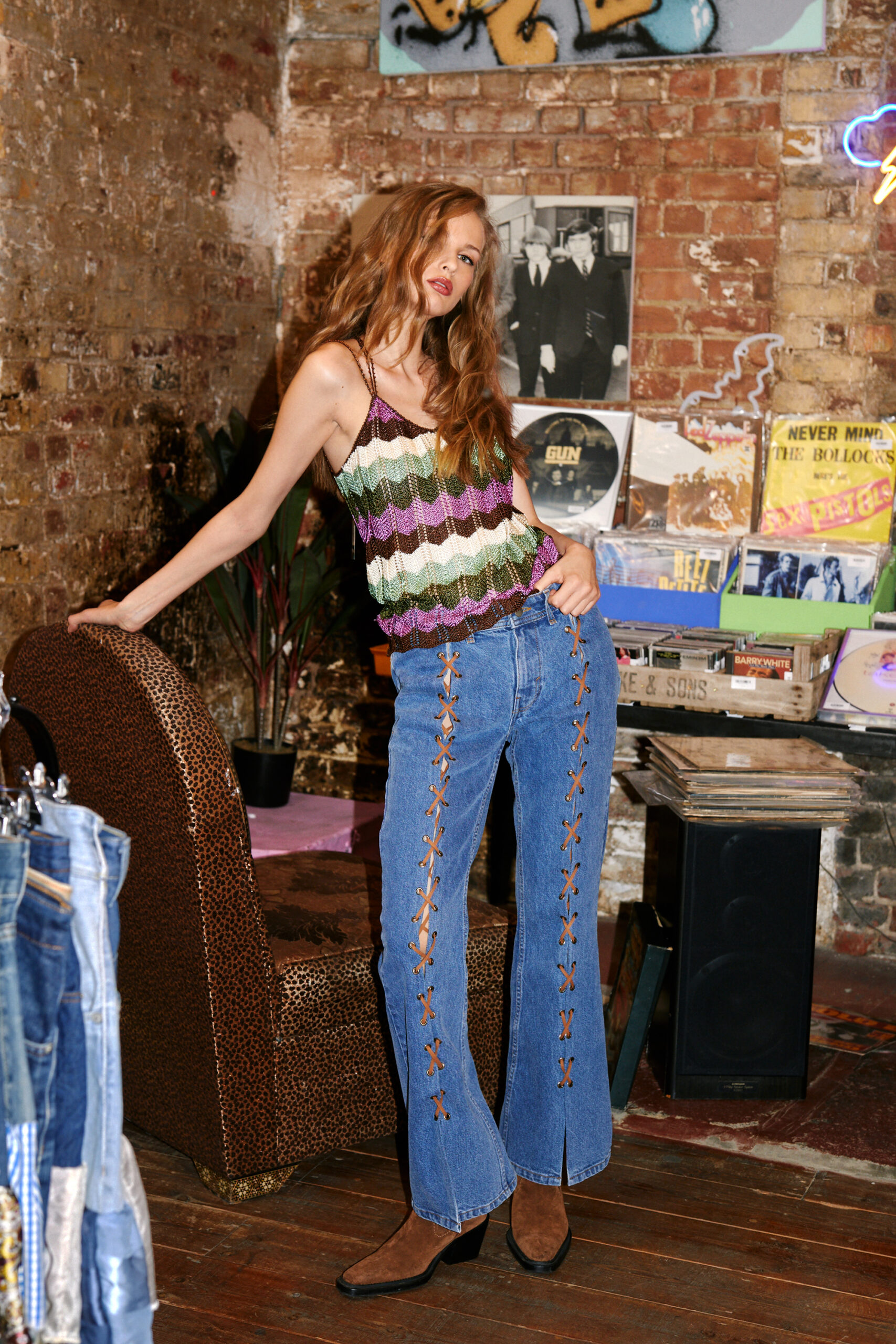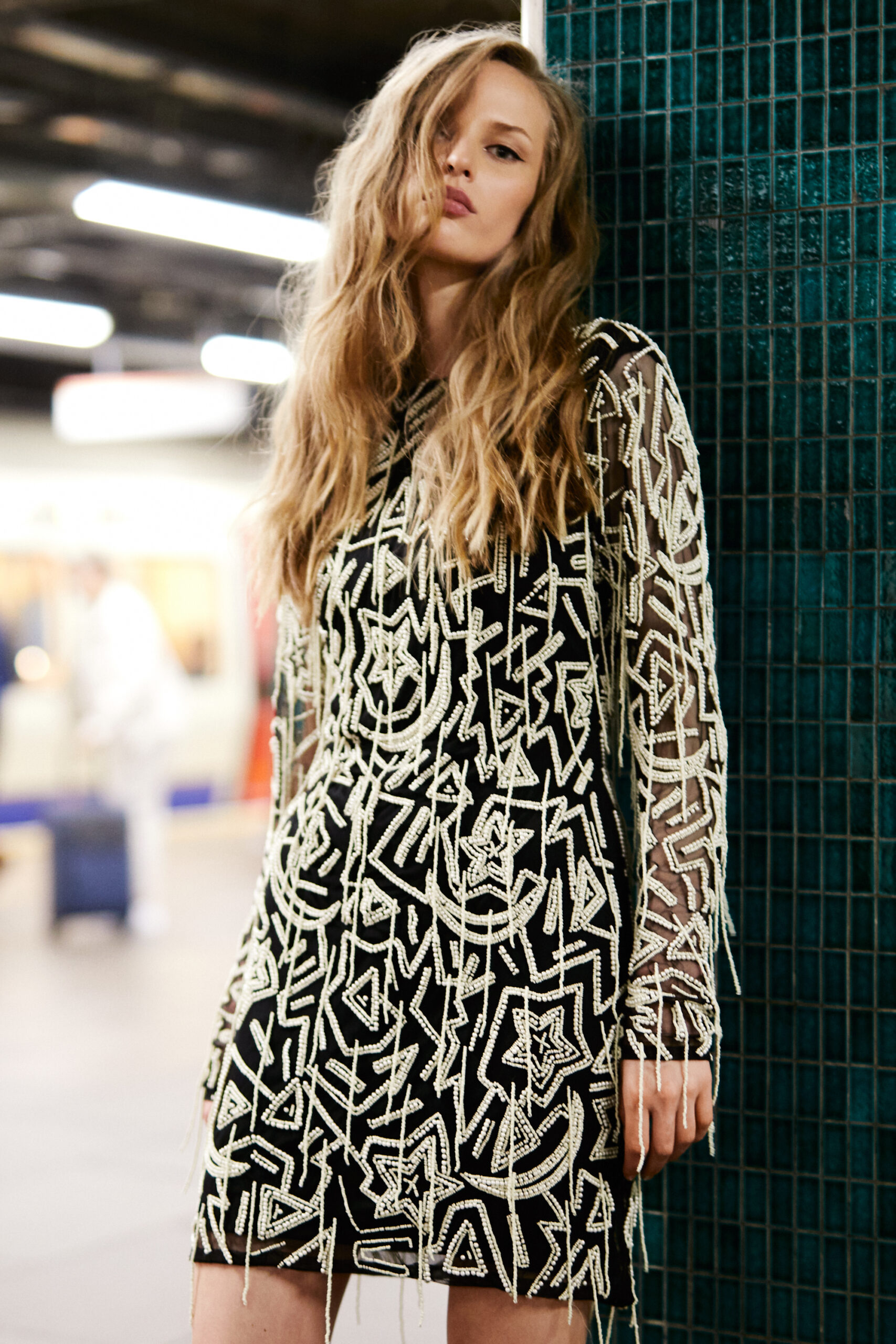 How would you sum up London style?
"I feel there is no dress code in London, the beauty of the city being so multicultural too is that everyone has that individuality and confidence, also whether they're inspired by music, film, art or fashion you can see it through their style."
What does style mean to you?
"To me, I feel like your style should always be true to yourself and build off your personality, wear the clothes, don't let the clothes wear you, and make sure you always feel good in whatever outfit you put on! If you gain some looks it means you stand out from the rest and own it!"
How do you want people to feel when they wear the collection?
"I'm all for making someone feel good about themselves and each piece stands out on its own, so I hope when you wear any item from this collection it will make you feel fabulous!"
What is your favorite style from the collection?
"I love the black lace slip, very 90s goth with that sexy edge."
Talk about one piece and 5 ways you'd style it with basics from your closet
"The black leather tassel jacket is one you'd find in my wardrobe, for me it's a great throw-on piece with any outfit, I would wear it with a plain white tee and a pair of vintage jeans."
"Layer it over a dress, looks great with the rose slip from the collection and a western boot, or I would smarten it up with an oversized shirt, a good black trouser, and a vintage loafer. Team it with a cargo pant and a chunky boot, If I'm going out for some cocktails I'd wear it over the lace slip from the collection and a 90s little strappy mule!"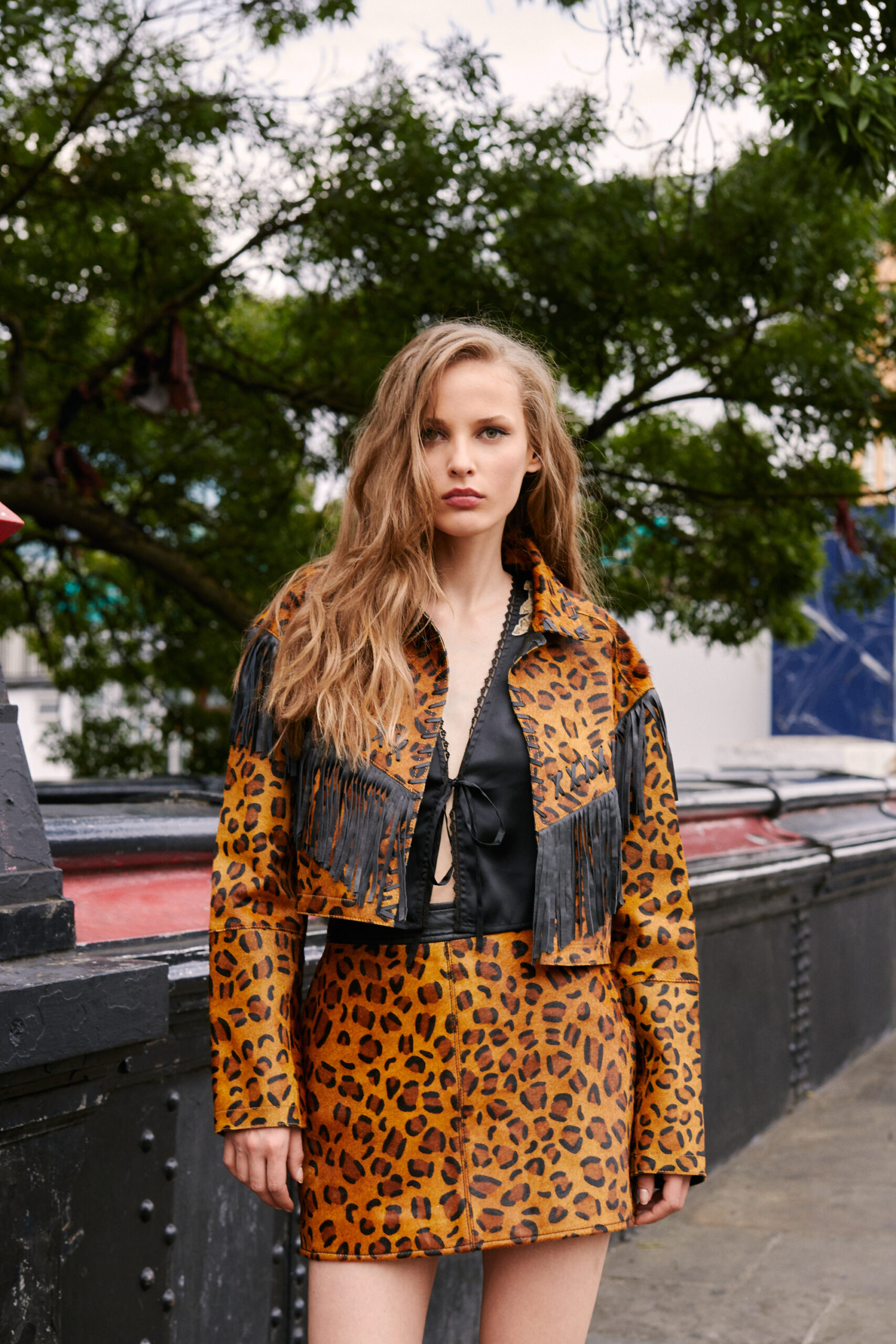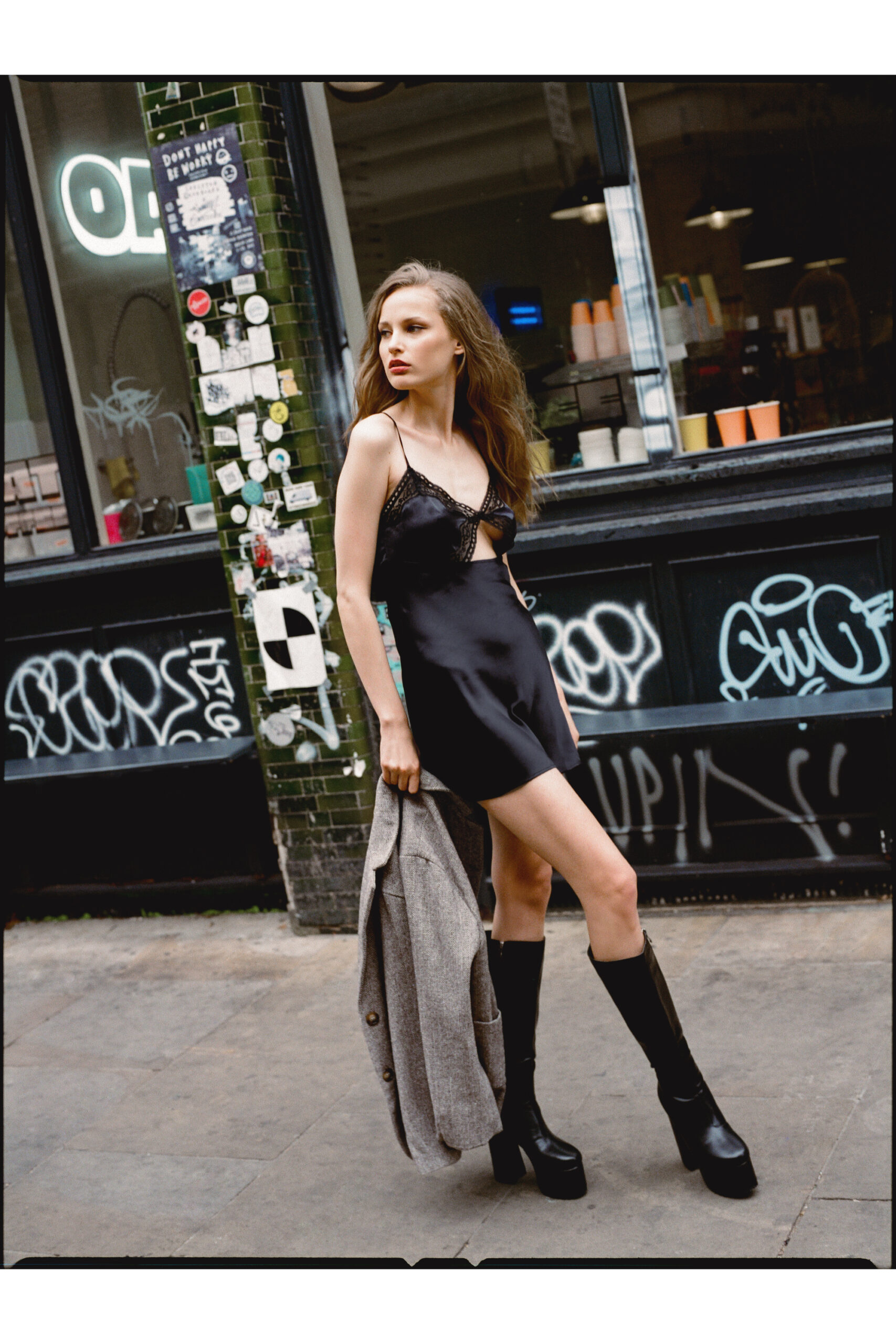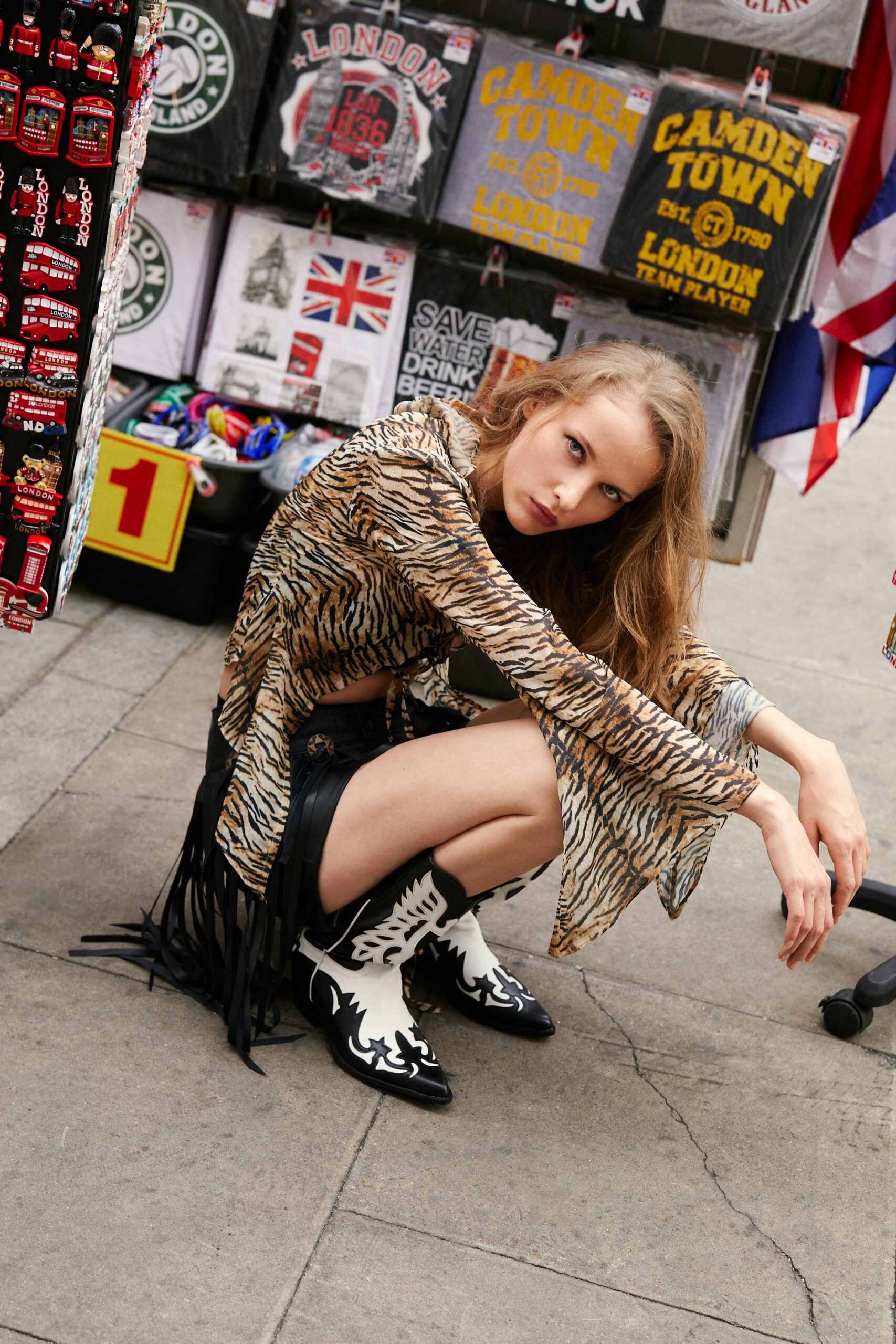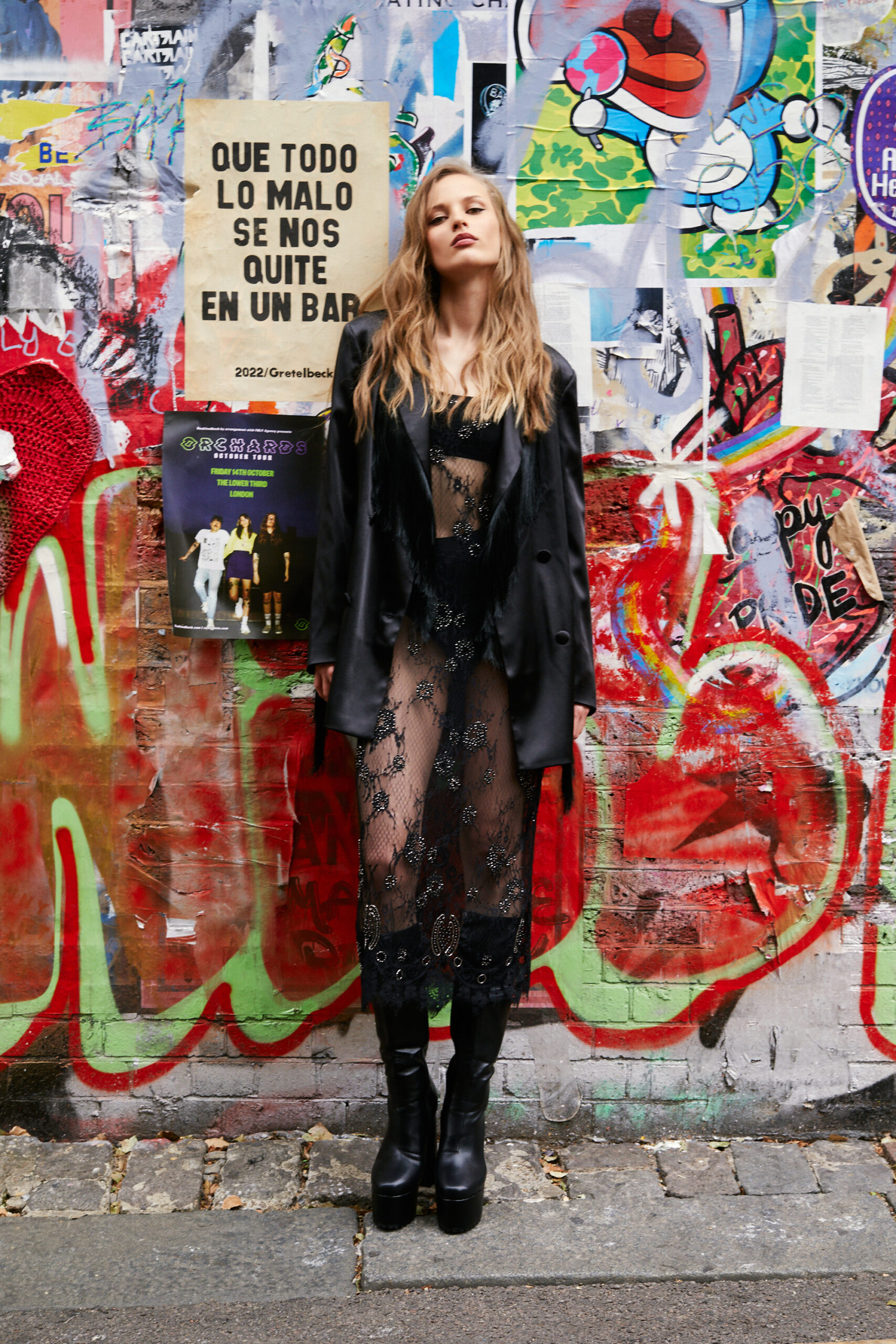 Check out some of our favorite pieces from the collection…
Alex didn't just share her influencer for the collection, she also spilled the beans on the coolest places to be seen in England's busiest city. Check out our post on What to Do in London.