Great things come in small packages, after all. When it comes to petite dressing, successful shopping for your dimensions can be easier said than done. Often, main range clothing leaves closet pieces feeling a little off-balanced on a smaller silhouette. From drowning your body in layers, to longing for the perfect fitting jeans, it's a complex journey but we're here to help. Introducing our how-to tips for flattering a petite body shape, to help you feel great and look even better.
What is Petite Size?
Firstly, what is petite size? And what does petite mean in clothing? Well, if your height falls below the 5ft 4'' mark (162cm) then congrats, you're generally considered petite by most retailers. But let's be clear – petite is not a body type and our petite girls come in all shapes and sizes. From the long leg-to-torso ratio, to petite apples and hourglasses, there's no one-size-fits-all rule to petite dressing. But with our simple guidelines, you can avoid overwhelming your frame or channeling an 'I'm wearing mom's clothing' look. Let's get into it.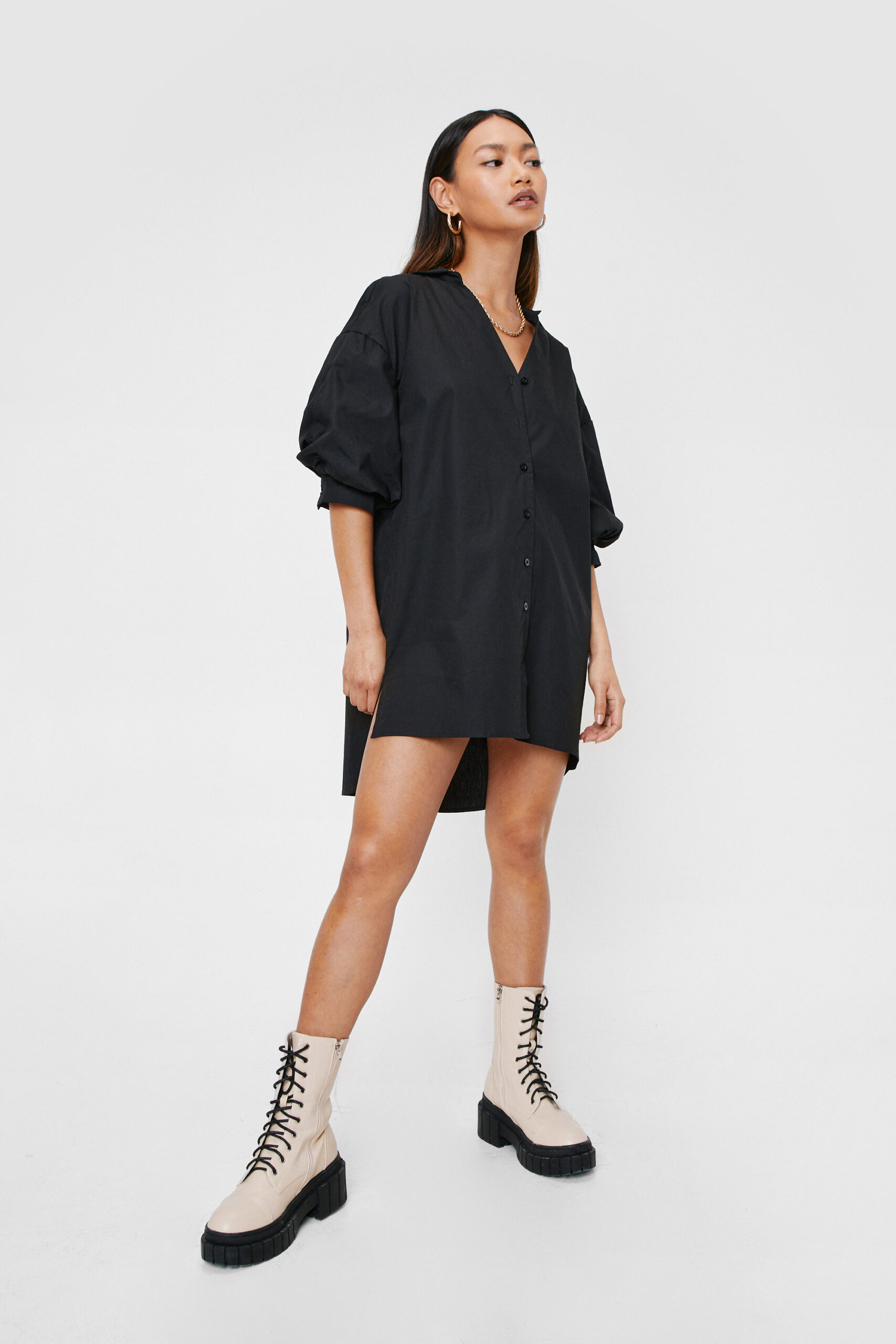 The Best Dresses for Short Women
You've got the plans, now get the dress. For petites, minis and maxis are your best friends. Mini dresses not only elongate the look of your legs and hold the eyeline towards your upper half (this too, subliminally adding a few extra inches), they are ultra-practical and non-restrictive, so they're comfortable to wear too. The idea that petites can't rock a maxi dress is also a fashion myth, but don't worry, more on that later. Midi dresses can sometimes emphasize a shorter height as they cut across your calves, abruptly stopping the eye as its gaze moves down the body, and making the legs underneath the dress appear shorter than they are. Our favorite petite dress style? The timeless mini shirt dress. A sleek everyday essential and capsule closet necessity.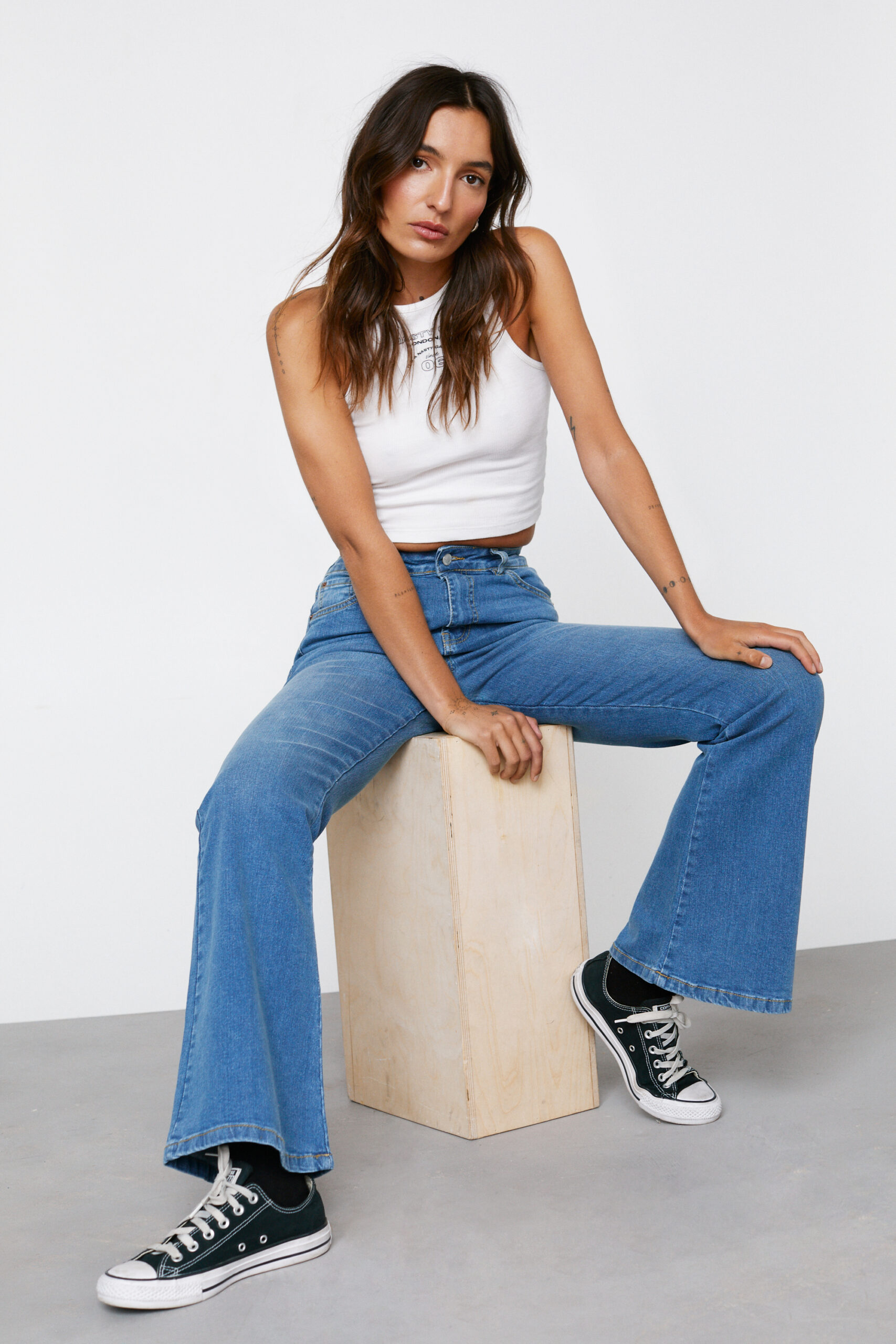 The Best Jeans for Short Women
No jeans purchase should require an alteration, but more often than not jeans are modeled on tall women, making the search for petite-friendly options all the more frustrating.  Our tips? Firstly, find retailers that stock a petite jeans collection, designed for the smaller girl in mind. If your favorite store doesn't have this to offer, pay attention to the inseam of your day one, well-worn pair, and keep this measurement as a reference. That way, lengthways, you'll know you're on the right track. Alternatively, if you fall a little short of 5ft 4'' (excuse the pun), then filter by main range cropped jeans for a selection of bottoms that will likely fit petite. Again, just pay close attention to the inseam and you should be good to go.
As for styles, wide-leg jeans can make your legs appear shorter but as we know, this trend is massive for 2022, so as long as the shoe (or inseam) fits, we wouldn't worry too much. A high-rise waist can counteract this, making you appear taller. Other than that, flattering petite styles often depend on your body type, so check out our post on the best jeans for curvy women to find out more.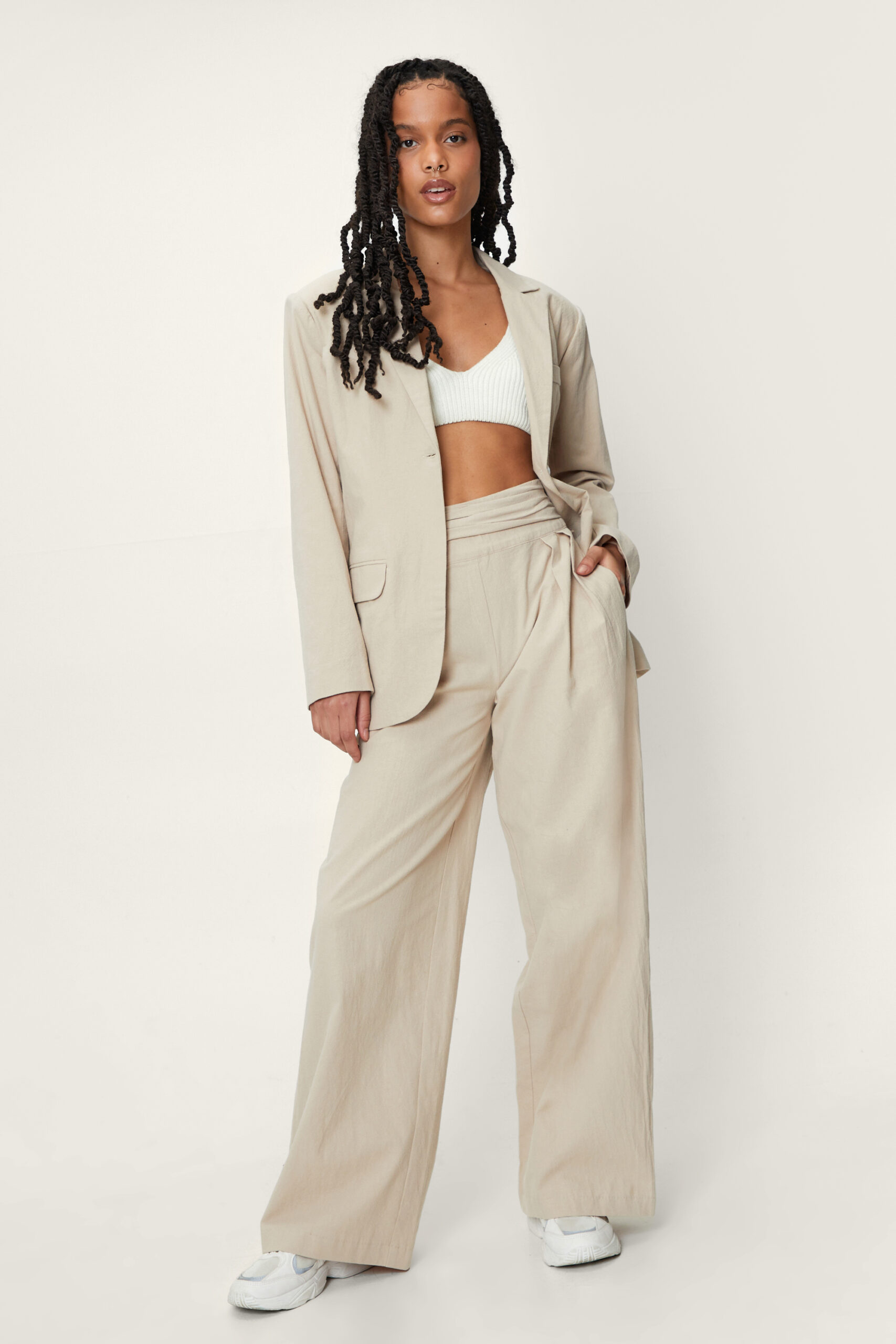 The Best Petite Women's Pantsuits
For pantsuit styles, oversized can still look great on petite, but avoid layering too much as it's a sure-fire way to drown out your look. Instead, style an oversized blazer over a sleek, fitted underlayer and let the tailoring do the talking. Or, look for blazers with a tie waist belted feature that cinches in the waist to help balance your proportions.
Wide lapels can also overwhelm a small upper half, so don't go overboard with an '80s statement blazer. Instead, opt for a tailored vest, as the sleeveless look elongates the line of your body and the V-neck provides a similar effect. Like the jeans, a high-waisted pantsuit will flatter petite proportions, especially if the pants in question are a single color, as at a glance it will appear that your legs start from higher up your frame.
Long Dresses for Shorter Women
The best dresses for petites need not be the classic mini. Shorter girls can absolutely wear a long maxi dress and with a few tips, it can be an ultra-flattering closet essential. Firstly, solid monochromatic colors, light or dark, flatter a petite frame and can trick the eye into making you appear taller. If you do want to style a printed maxi dress, pay attention to the proportions of the print and see how they mirror your own.
Larger prints can be super flattering on a curvier petite frame, helping to balance out proportions, whereas the same larger prints on a small frame can easily overwhelm your silhouette, and in this case, a mini print would likely be better. Long, flowy dresses that drape down to the ankle while being close fitting to the body are also flattering styles for petites, and dresses cut on the bias can accentuate this effect.
Best Petite Clothing Tips
We're not done yet. Check out a few more general tips on petite dressing:
Vertical stripes tend to be flattering on petite frames, whatever your body shape, as they draw the eyeline upward and help you stand a few inches taller.
Keep accessories that cut across the body (like a belt or crossbody bag) thin and dainty. A broad and bulky item can dwarf your outfit, and make you appear smaller than you are.
V necks are great at drawing the eyes down, which in turn gives the illusion of a long line throughout the upper body. Alternatively, clothing with high neck detail can condense your height further, as it covers up more of your body,
Elongate the look of your legs by wearing the same color shoe as your pants. A nude heel with a mini skirt or dress is also a great way to add extra inches to your look.
And let's remember, for many petites, appearing taller is not the goal – simply finding clothing that fits the way it should is enough, and in that case, the closet contender options are endless.