In today's lesson, we're dissecting the face. (Fashion speaking.) It's sunglasses season and if you're interested in styling your summer frames according to your face shape, this one's for you. Accentuate your bone structure, enhance your jawline or balance your features by strategically choosing the best sunglasses for your face shape. Panic not, we've done the hard work. Here's what you need to know.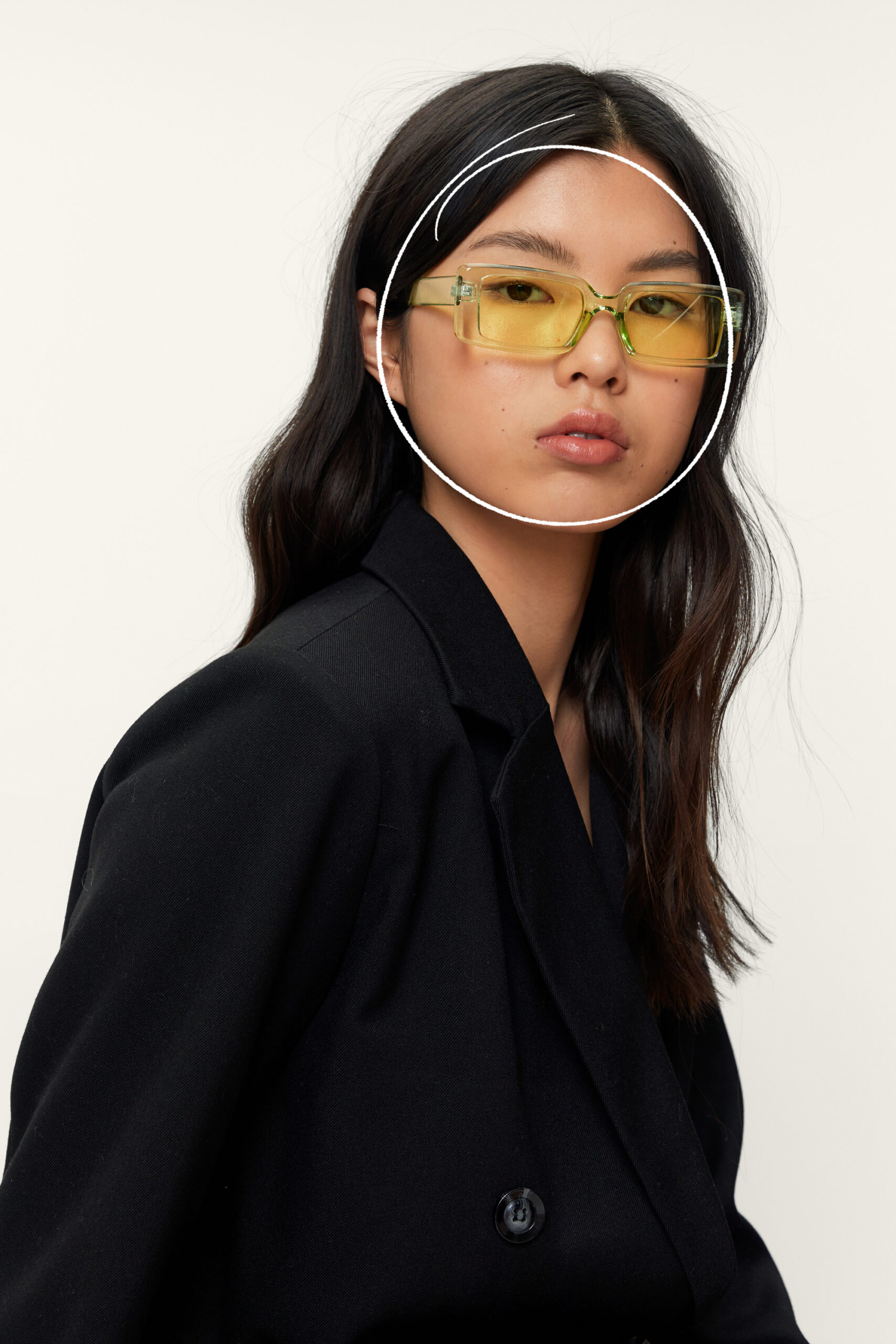 Best Sunglasses for a Round Face
Round faces tend to be symmetrical in their dimensions, with the length and width of the face even in size. In this way, they share some similarities to square shaped faces, however round faces have softer angles and, you've guessed it, curved features. This face shape may appear petite in size and tends to have a rounded chin. The cheeks can also be fuller, and, horizontally, the middle of the face tends to be the widest. The best sunglasses for a round face shape are those that counteract the soft angles, such as square or rectangular frames. These sharp angles provide contour to the cheeks which narrows the appearance of the face. Shop strategically for sunglasses for small faces and avoid small, circular frames as these can make your face appear more rounded.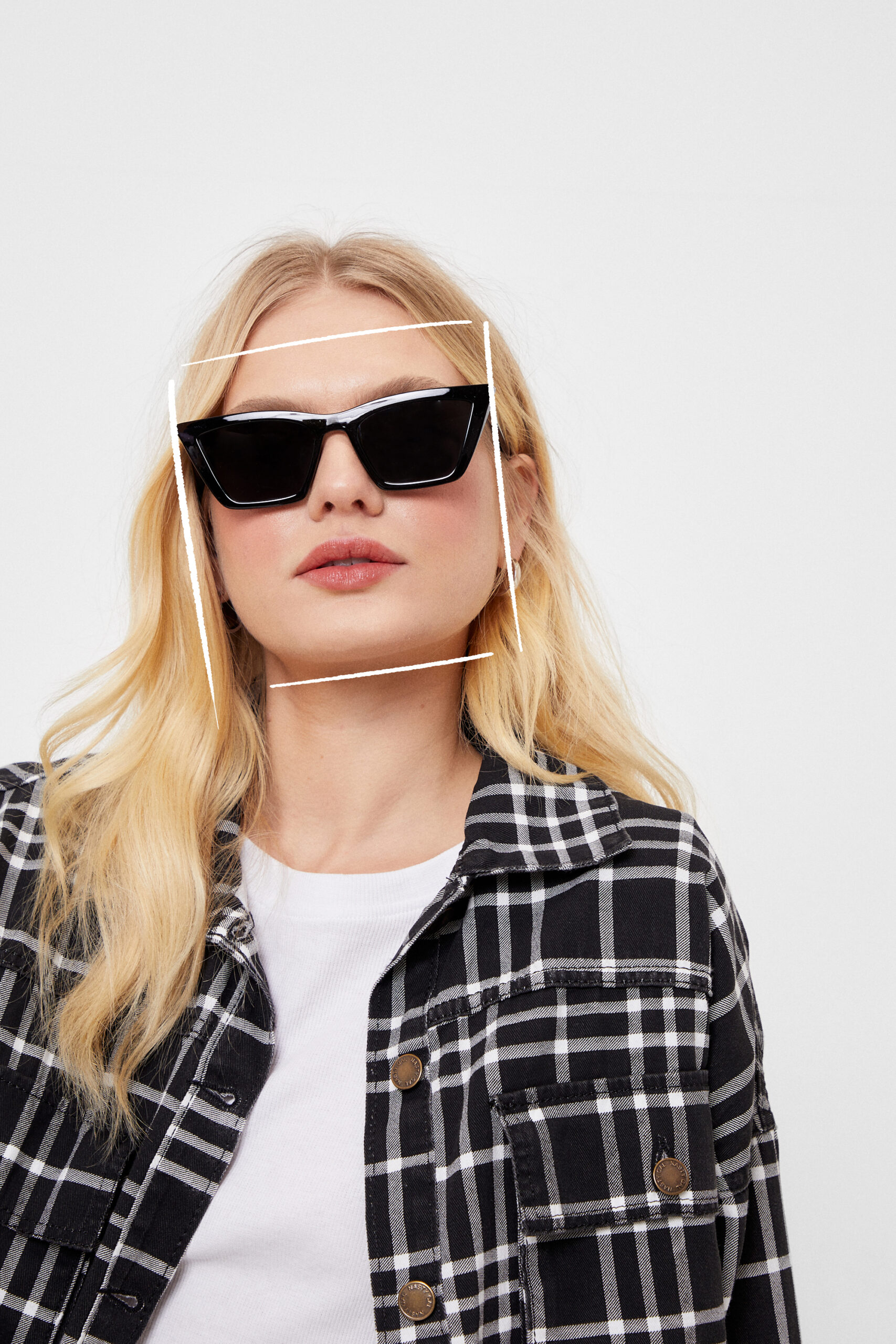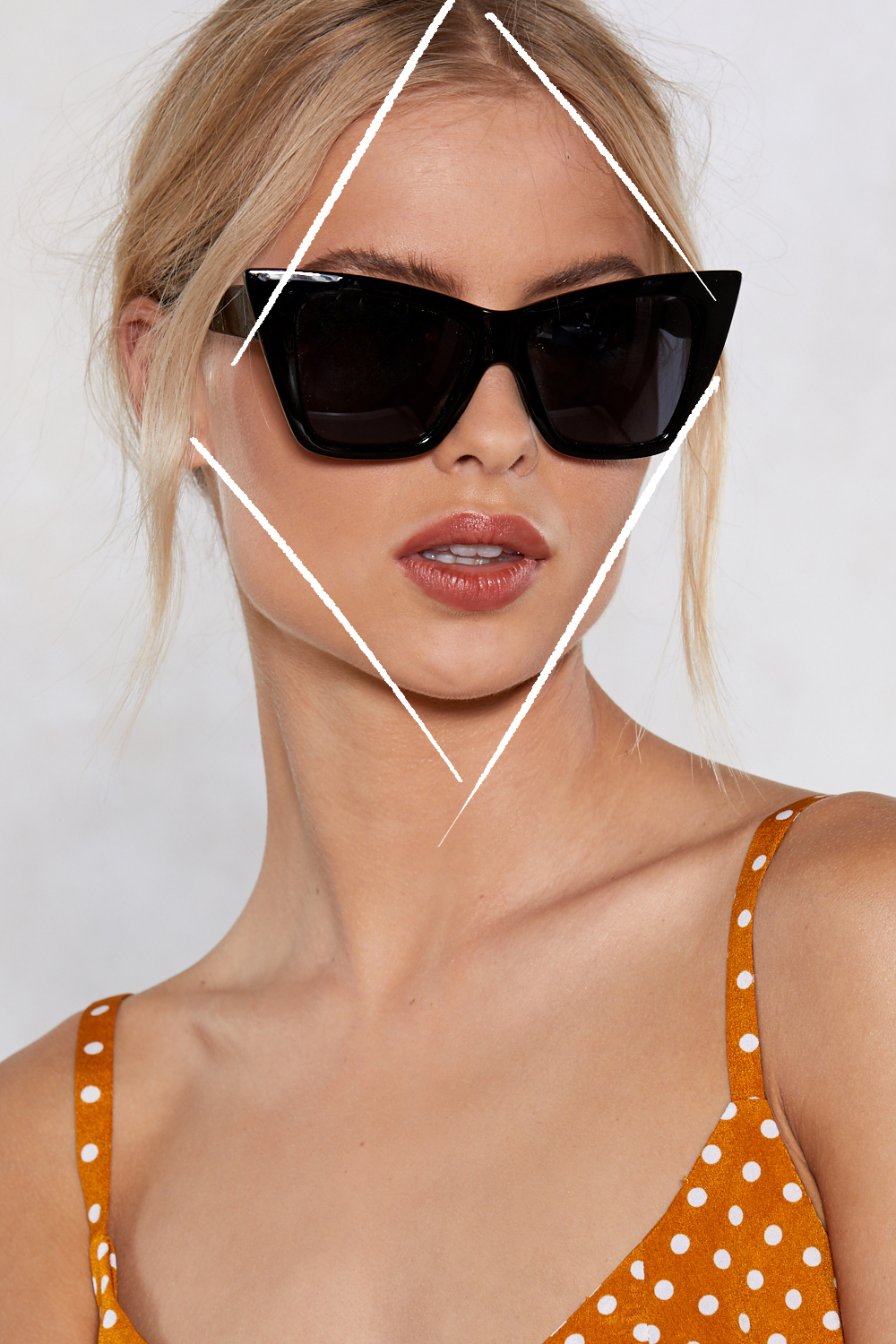 Best Sunglasses for a Square Face
Strong yet feminine, a square face depicts having an even width across the forehead, cheekbones and jaw. Unlike her rounded face best friends, a square's jawline is pronounced with a sharp angle and the chin tends to be flatter than a heart or diamond shape. When you have minimal curves to the face, be cautious of exaggerating your angles with boxy frames and, instead, balance your features with rounded cat eyes. Yes, cat eyes are the perfect sunglasses for a square face as they add contour by elongating the look of your cheekbones, and a rounded base helps to soften those sharp features.
Best Sunglasses for Diamond Faces
Diamond faces – otherwise known as cousins to the hearts. The key differentiation between a diamond and a heart is whether the hairline dips forward, forming a curve, or pulls back, narrowing the forehead. With diamonds, high cheekbones and pointed chins are most prominent, creating an illusion of the gem. The best sunglasses for diamond faces? Also cat-eye styles. Give vintage your vote with '60s-inspired pointed cat-eye shades that point towards your temples and balance the focus of a pointed jawline.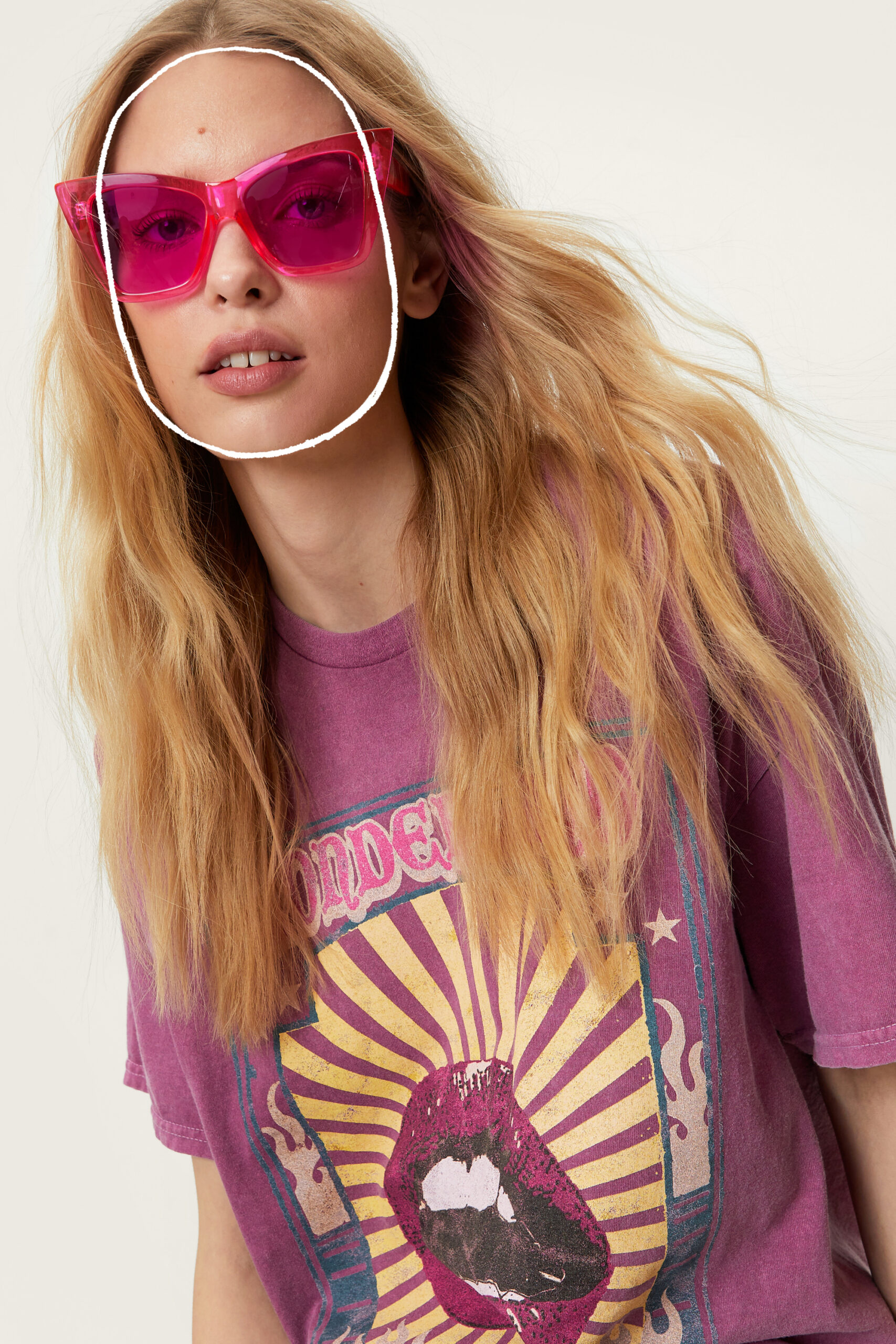 Best Sunglasses for an Oblong Face
What are the best sunglasses for an oblong face? The answer lies in oversized. The key components of an oblong face shape are long, slender profiles that mimic an elongated round or square face shape. They tend to have a prominent chin that may curve slightly or appear flatter, but one that won't come to a point (think Sarah Jessica Parker). An oversized pair of sunnies balance a longer face, especially when the frames are wider than they are tall.  These oversized styles are ever-popular and entirely versatile, perfect for those morning brunches and summer golden hours.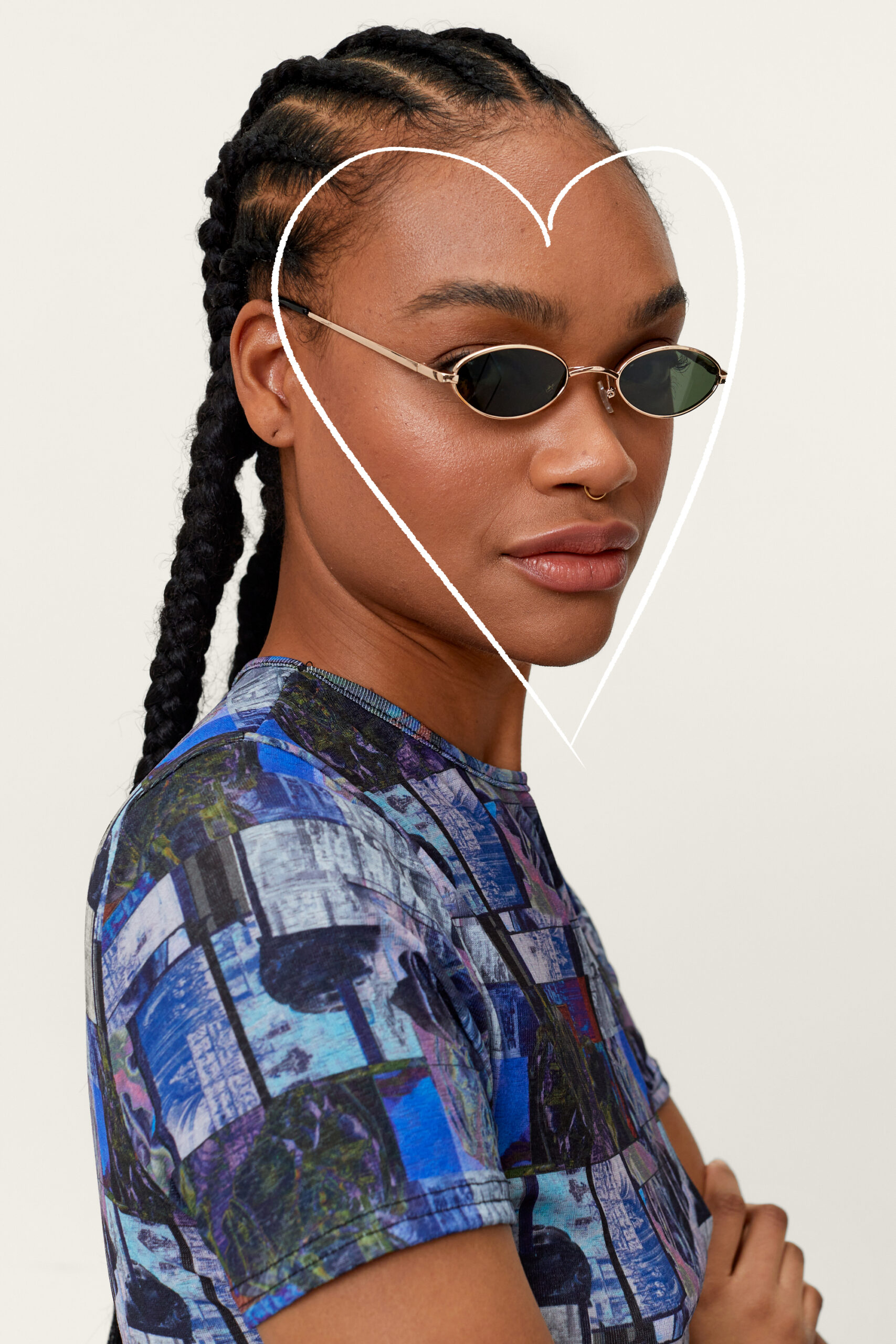 Best Sunglasses for a Heart Shaped Face
Hearts; listen up. Mimic the main features of your stellar face shape with rounded style sunglasses. Heart-shaped faces are softly curved around the hairline and angular towards the jawline. They can be categorized by having a larger forehead that gradually narrows towards the chin. Look in the mirror and imagine you're dividing your face into three horizontal sections. If the top section is the widest, you're most likely a heart. The most flattering sunglasses for heart-shaped faces include oval and circular frames as these rounded silhouettes contrast sharp, prominent cheekbones and balance a pointed jawline.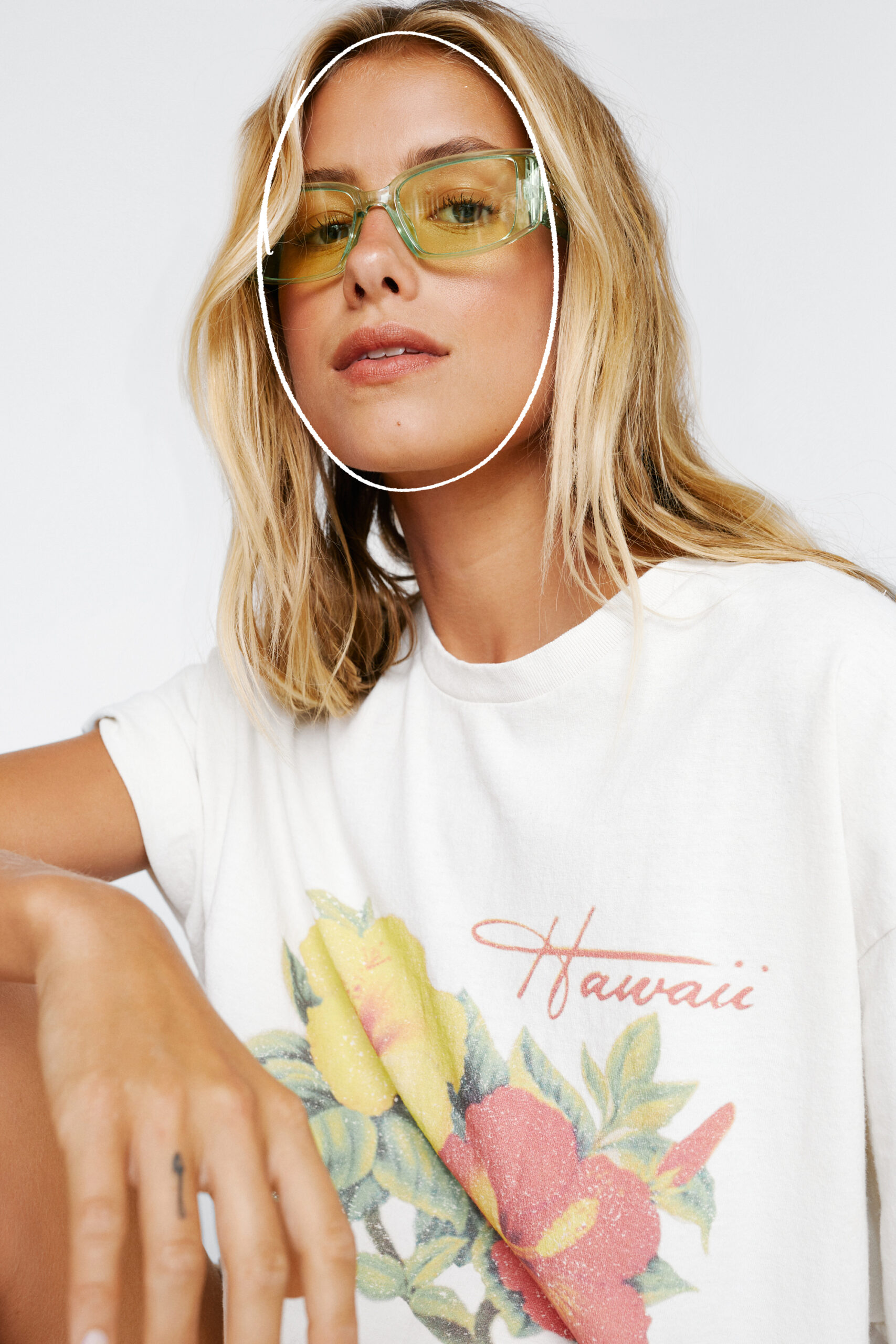 Best Sunglasses for Oval Faces
Juxtapose a softly curved oval face with sharp, angular rectangle sunglasses. Oval faces tend to have a curved jawline (like the round face shape) but they are often longer than they are wide. The forehead also appears bigger than a diamond face and cheekbones tend to be less visible. If we're honest, most frames look great on oval faces (aren't you lucky), but rectangular sunnies perfectly break up a long face shape – even more so than a square frame. Just don't go too wide with the frame – the same width of your face is perfect.
For the 411 on summer style this year, check out our post on 2022 Fashion trends.