Cue the couple's Instagram posts. The holiday of love is here once again and whether you'll be passing the time with a loved one or knocking back shots with your galentines, we've got Valentine's dresses that fail to go unnoticed. Think luxe feather detailing, iconic LBDs, and a splash of rich red color hues. Our advice? Dress up for a self-care date. Less drama and no compromising. Win win.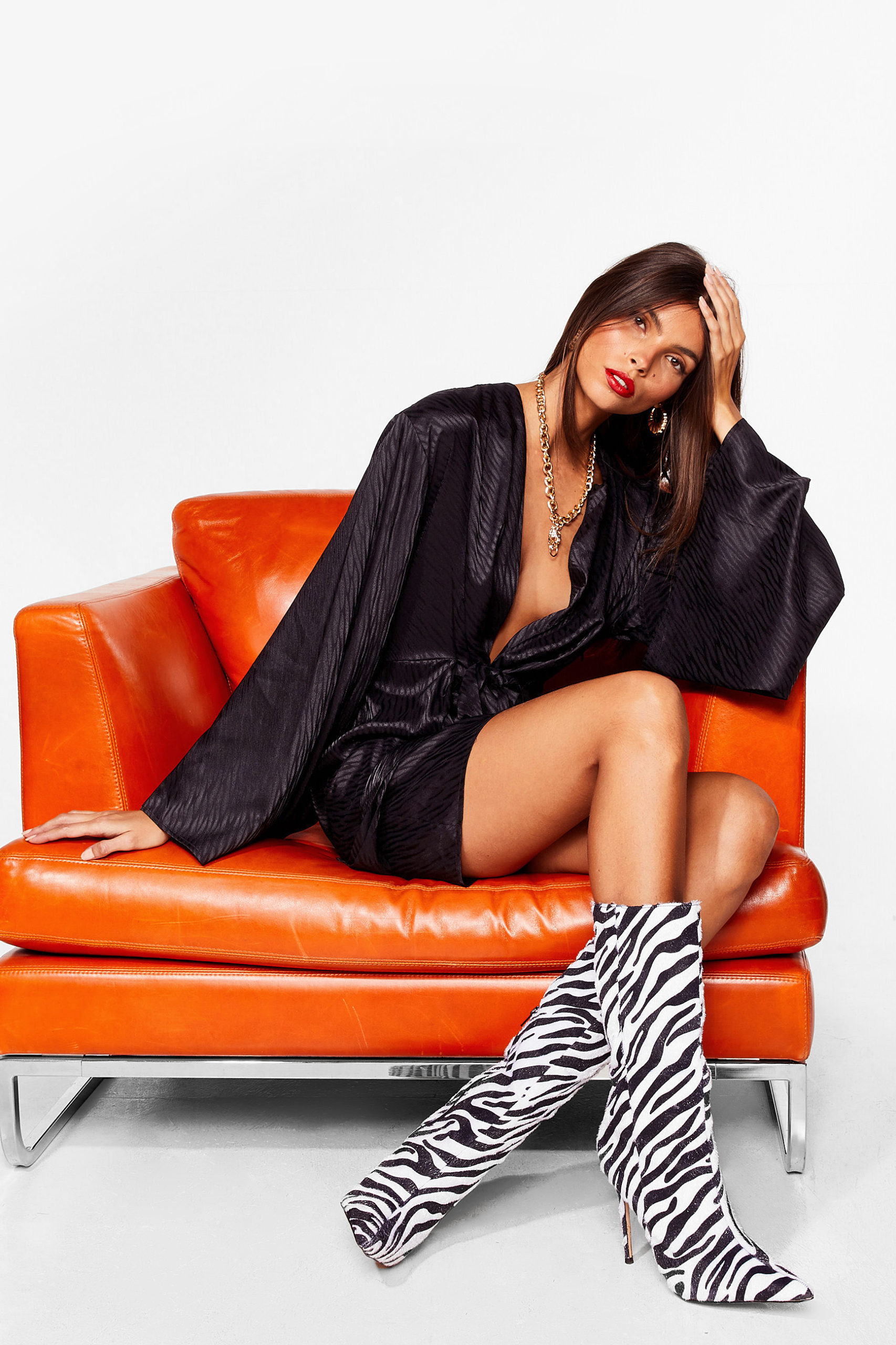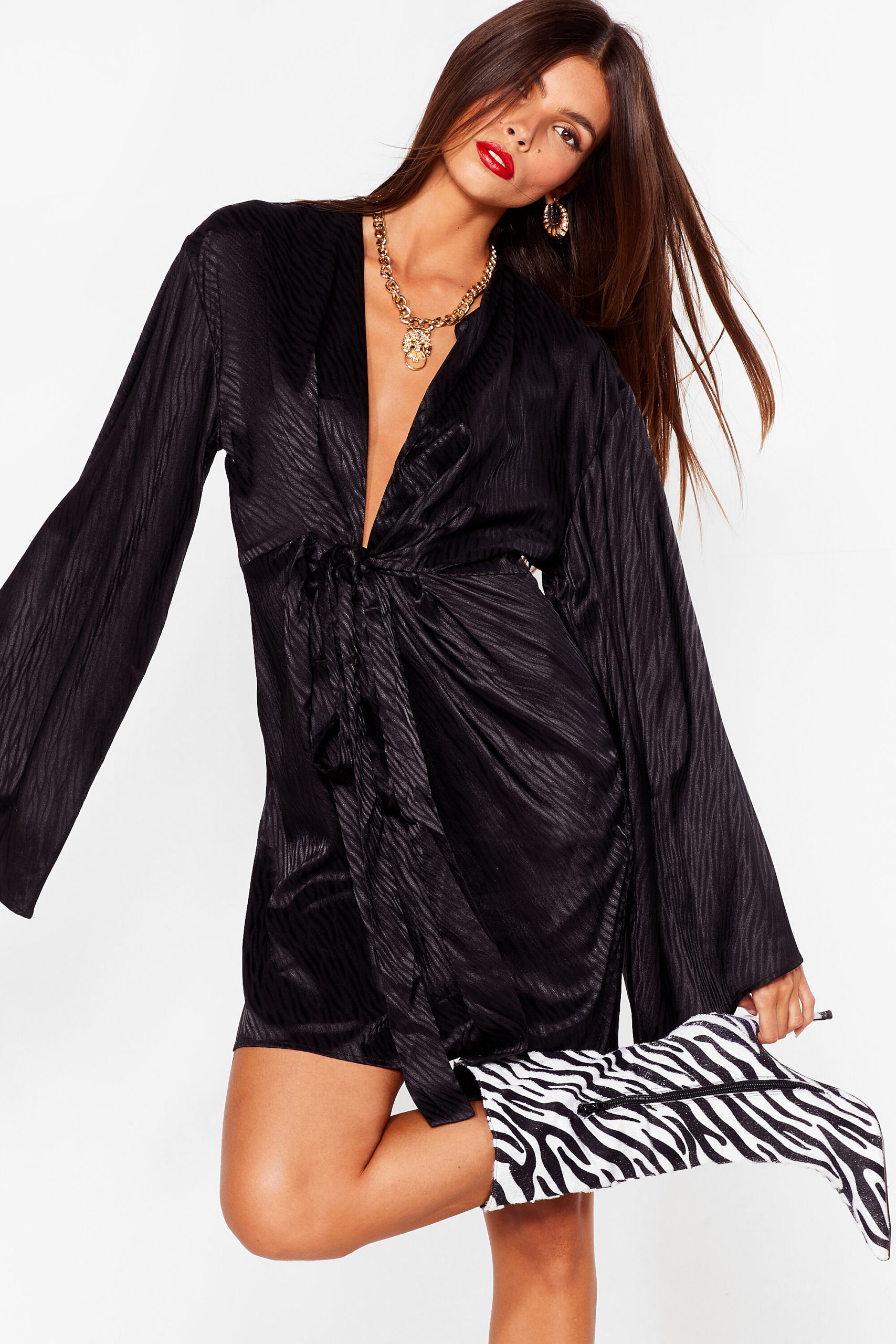 Sexy Valentine's Dresses
We'll be honest. Whatever you wear, no one's going to be disappointed. But when the only option is to dial up the heat and remind them how lucky they are – pull out a sexy Valentine's dress. Our stand-out piece above features a plunging deep V-neckline that draws attention to the décolletage and chest. 70s style is a key trend this season, and with it, the plunge neckline has made a resurgence. The mini features voluminous long sleeves which balance out the chest and plush jacquard patterns woven into the fabric. Style the look with statement heeled boots; think color pop or wild prints.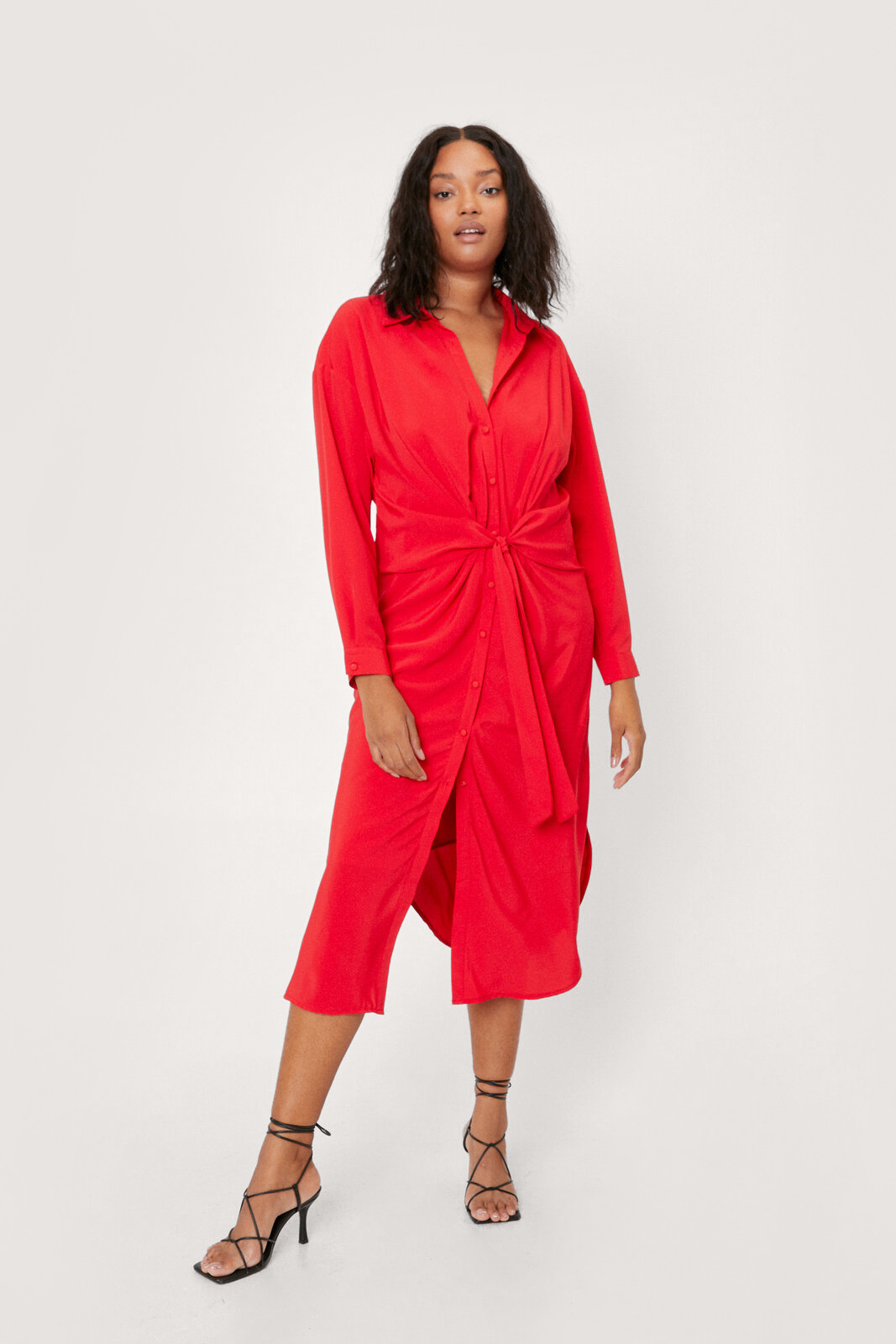 Red Valentine's Dresses
Our love language is gifts… and red valentine's dresses. Because why do Valentine's by halves when you can be the main character of your own rom-com? Our heart is beating for this sultry red midi that drapes elegantly to the calves. The side slit teases a little leg (super-sensual), and the button front closure adds sophistication to the look. Incorporate other colors with your shoes and accessories to tone down an all-red outfit.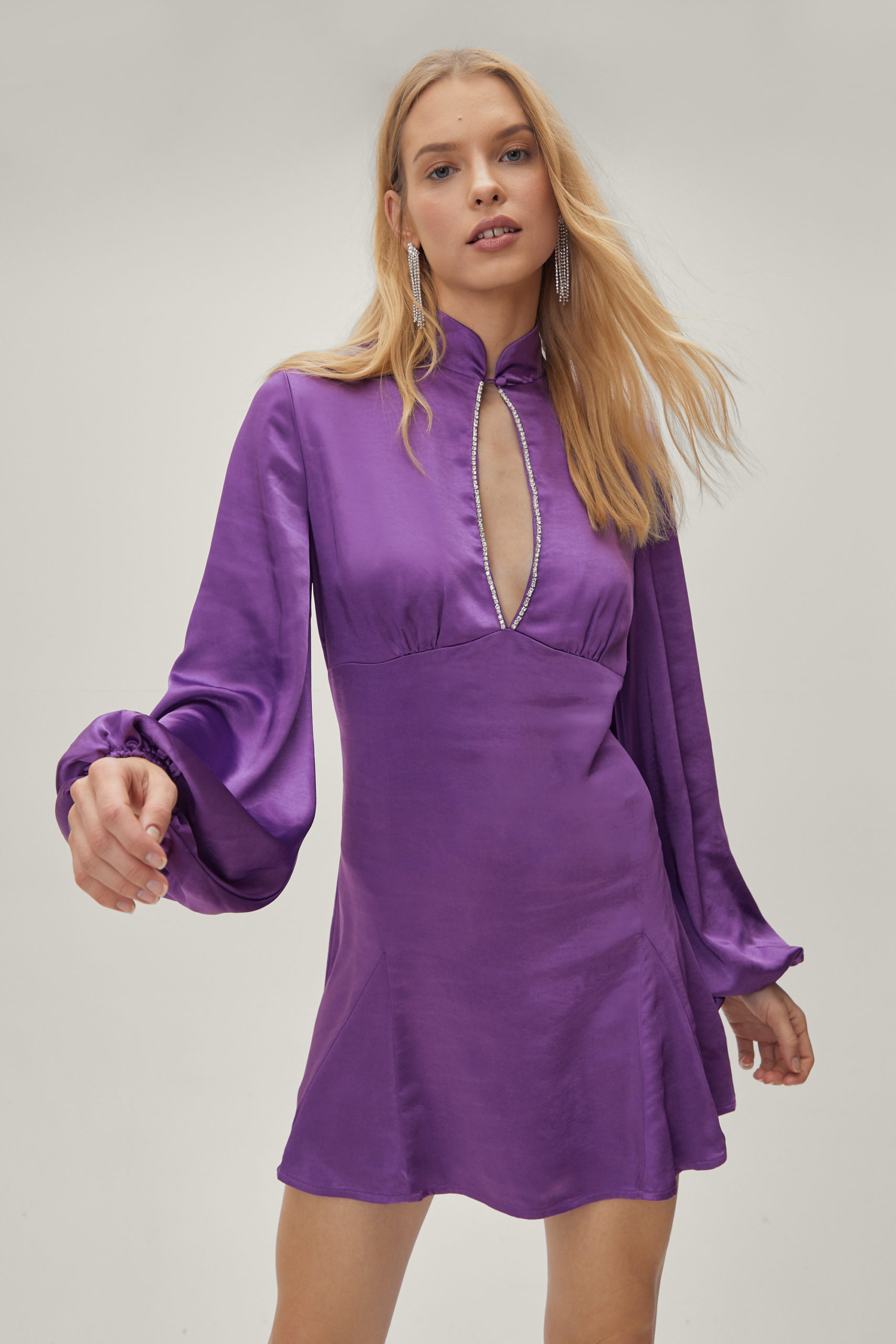 Valentine's Cocktail Dresses
When a style of dress includes our favorite word, we know we're off to a winner. The transitory piece between casual and fancy pants, our cocktail dress pick is this dreamy purple mini, which falls to the thigh and elongates the look of those legs. The color of the season, purple is known to represent playfulness and is a sure-fire way to catch both their eye and their heart. The elegant puff sleeves that gather at the cuff also add a sophisticated quality, and the diamante trim detailing, well, that speaks for itself.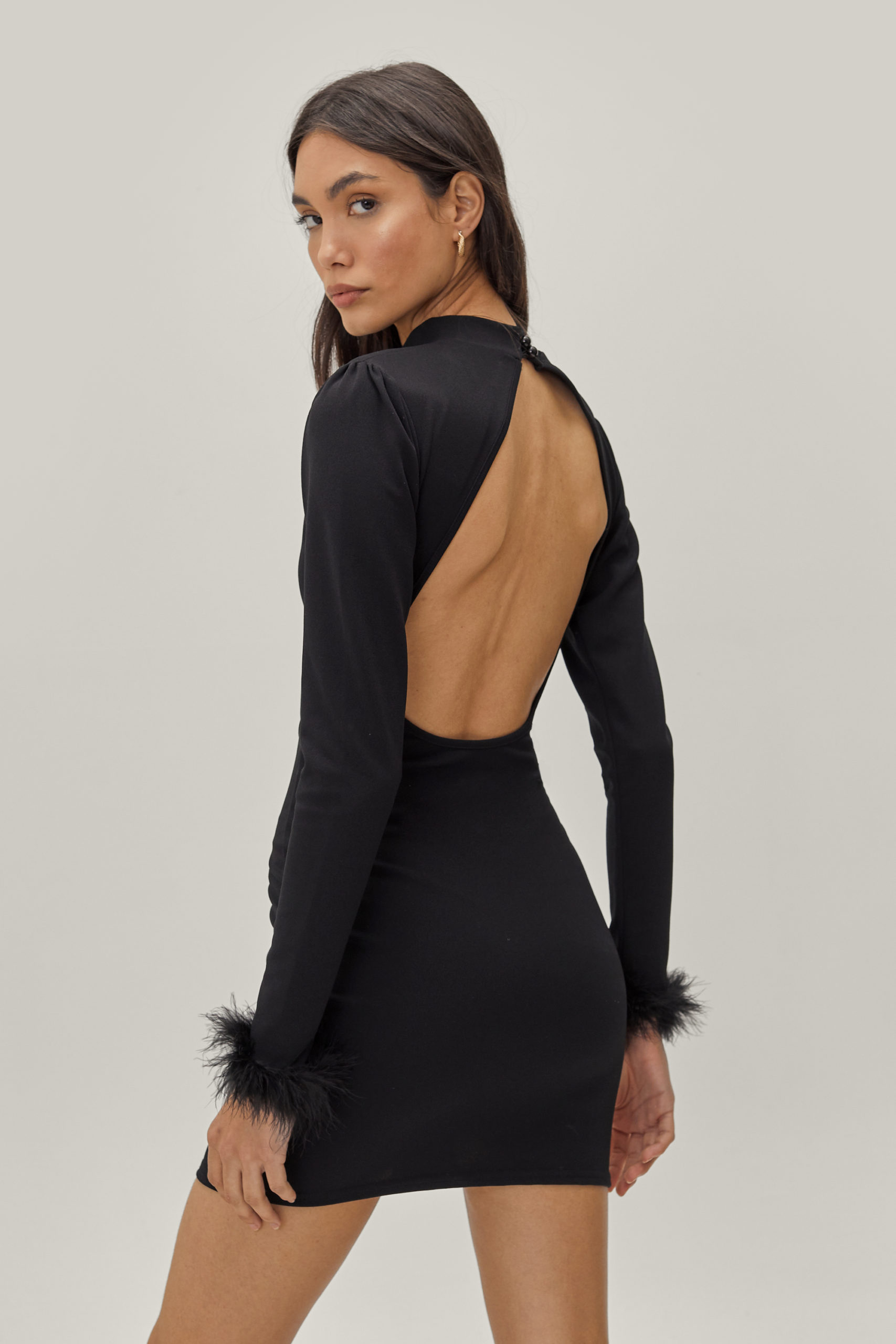 Dresses for Valentine's Day Dinner
We've said it before and we'll say it again. When it comes to Valentine's dinner dresses or dinner dresses in general, jersey is our winner. Woven with interlocking loops to provide comfort and stretch, jersey's flexible qualities adjust to your body's movements, while skimming your silhouette to showcase your shape. Because no date, or digestion, should be negatively impacted by a Valentine's date dress. The above slinky jersey bodycon dress cuts across thigh as a flattering mini and has flirty feather detailing. Team with a pair of heeled sandals and an oversized leather jacket.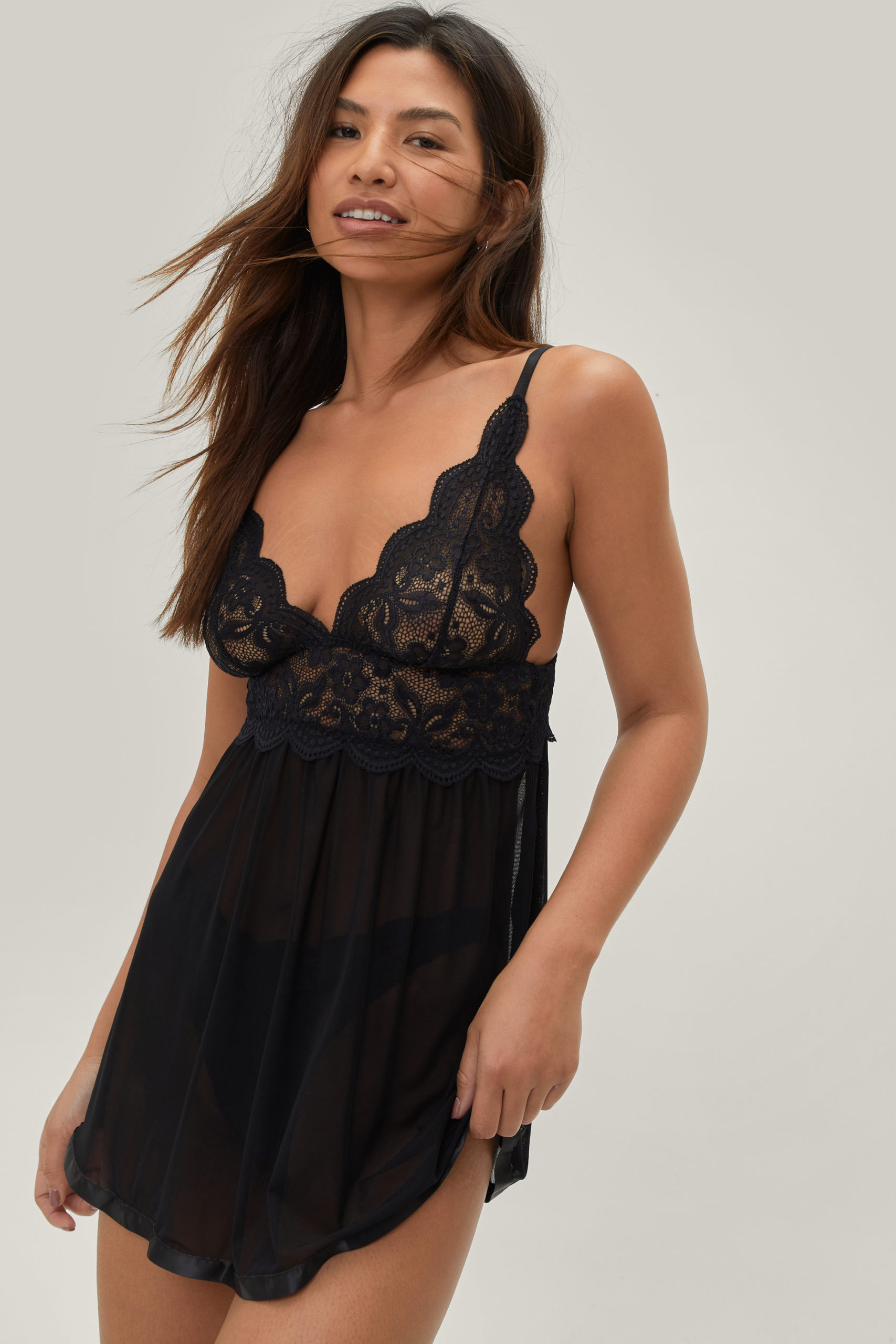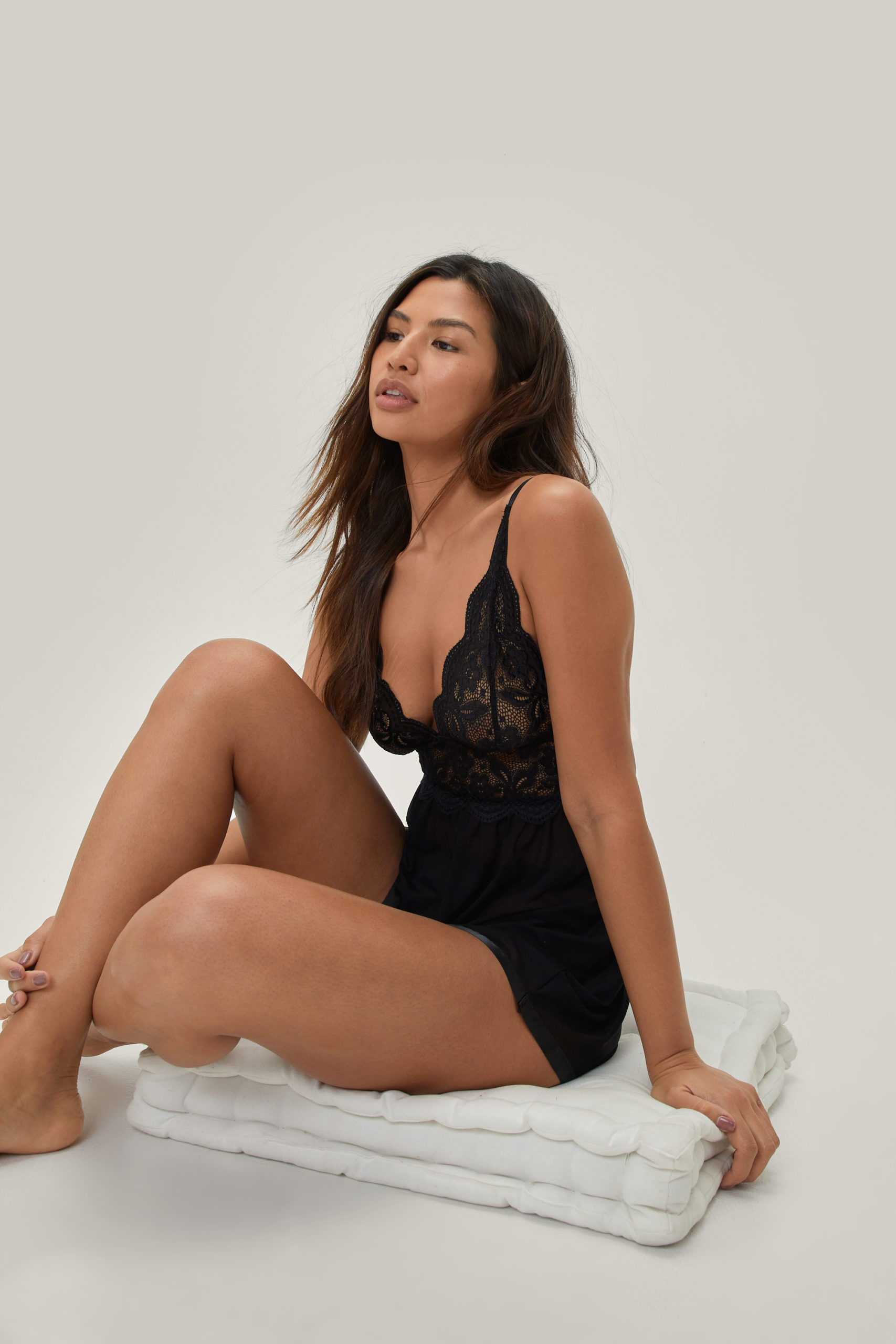 Valentines Nighty
What to wear on Valentine's day? Well, it depends on the agenda. If staying in bed from dawn till dusk is on your Valentine's schedule, a slinky satin nighty is a fail-safe option. Made with an intricate weaving technique, satin's lustrous, glossy finish and a beautiful drape are enough to make any head spin, in or out of the bedroom. Style a feminine lace trim satin nighty with your favorite pair of heels for a look they won't forget in a hurry. And yes, it's technically a dress.