Cue the couple's Instagram posts. The holiday of love is here once again and whether you'll be passing the time with a loved one or knocking back shots with your galentines, we've got Valentine's dresses that fail to go unnoticed. Think luxe feather detailing, iconic LBDs, and a splash of rich red color hues. Our advice? Dress up for a self-care date. Less drama and no compromising. Win win.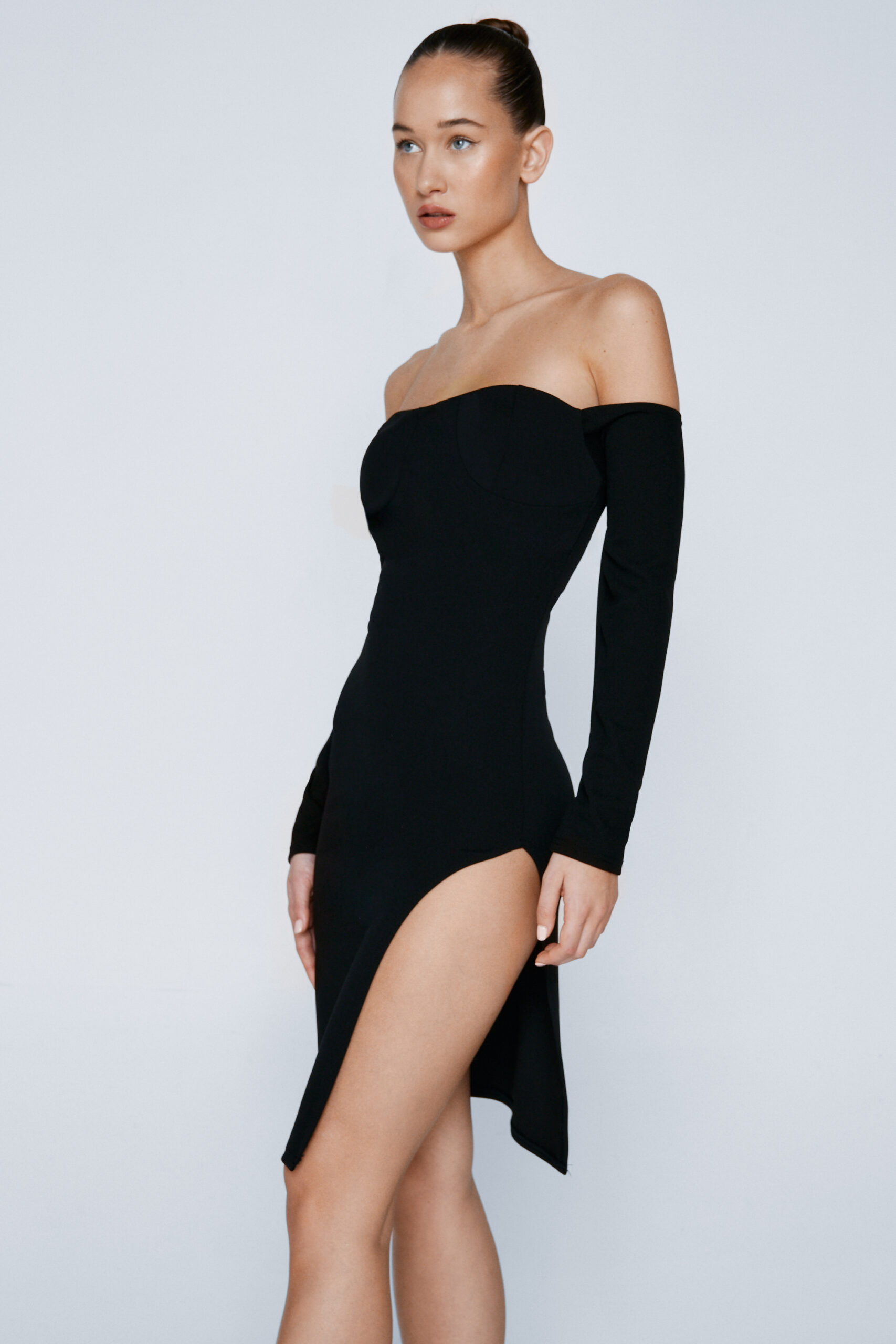 Sexy Valentine's Dresses
We'll be honest. Whatever you wear, no one's going to be disappointed. But when the only option is to dial up the heat and remind them how lucky they are – pull out a sexy Valentine's dress. Stand-out features include textures, like ruching, lace, and feathers, bandeau necklines, and high leg splits. Easily add effortless sensuality and glamour to your look by picking out a dress that flaunts your figure and accentuates your assets.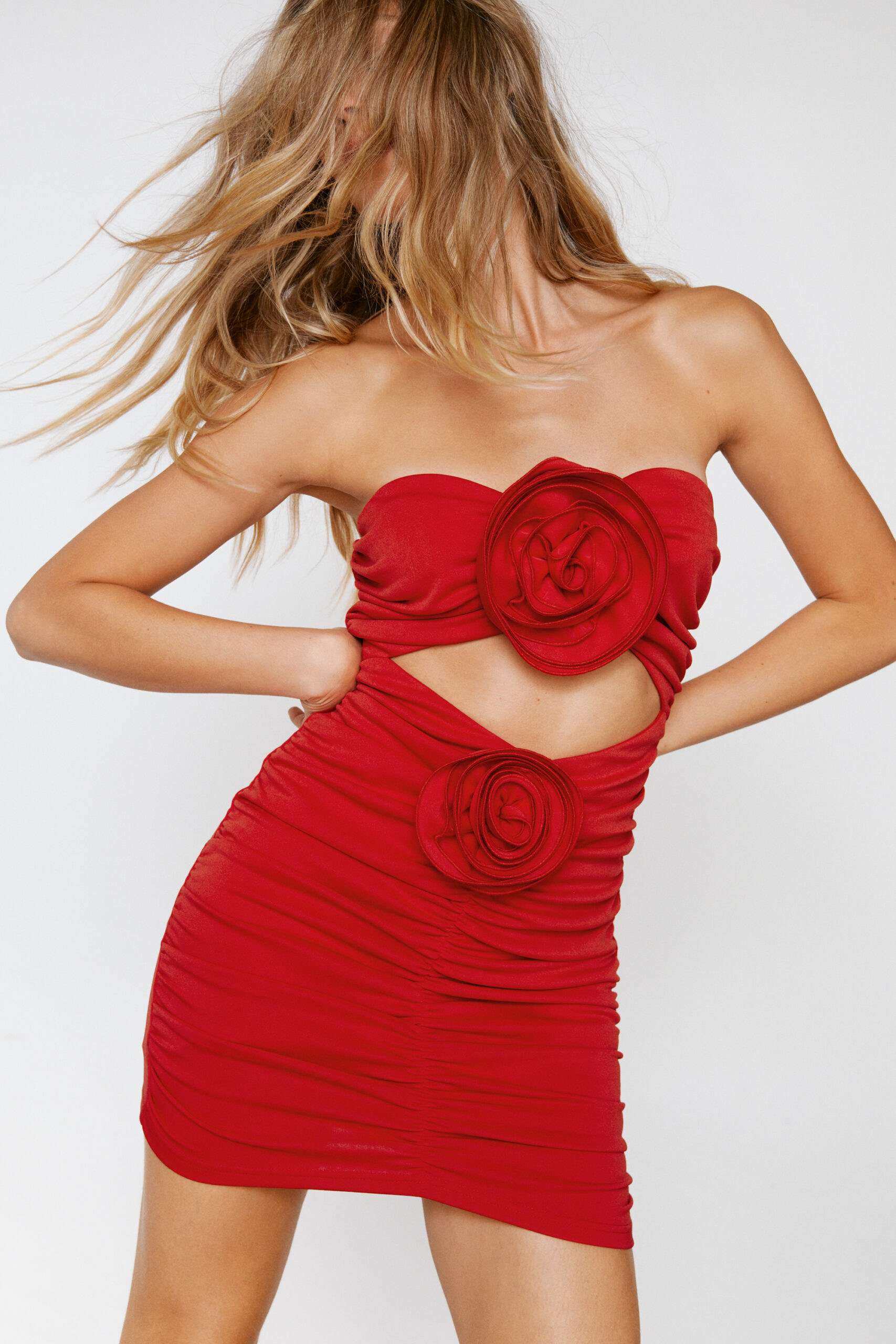 Red Valentine's Dresses
Our love language is gifts… and red valentine's dresses. Because why do Valentine's by halves when you can be the main character of your own rom-com? Our heart is beating for this sultry red midi that drapes elegantly to the calves. The side slit teases a little leg (super-sensual), and the deep V neckline adds sophistication to the look. Incorporate other colors with your shoes and accessories to tone down an all-red outfit.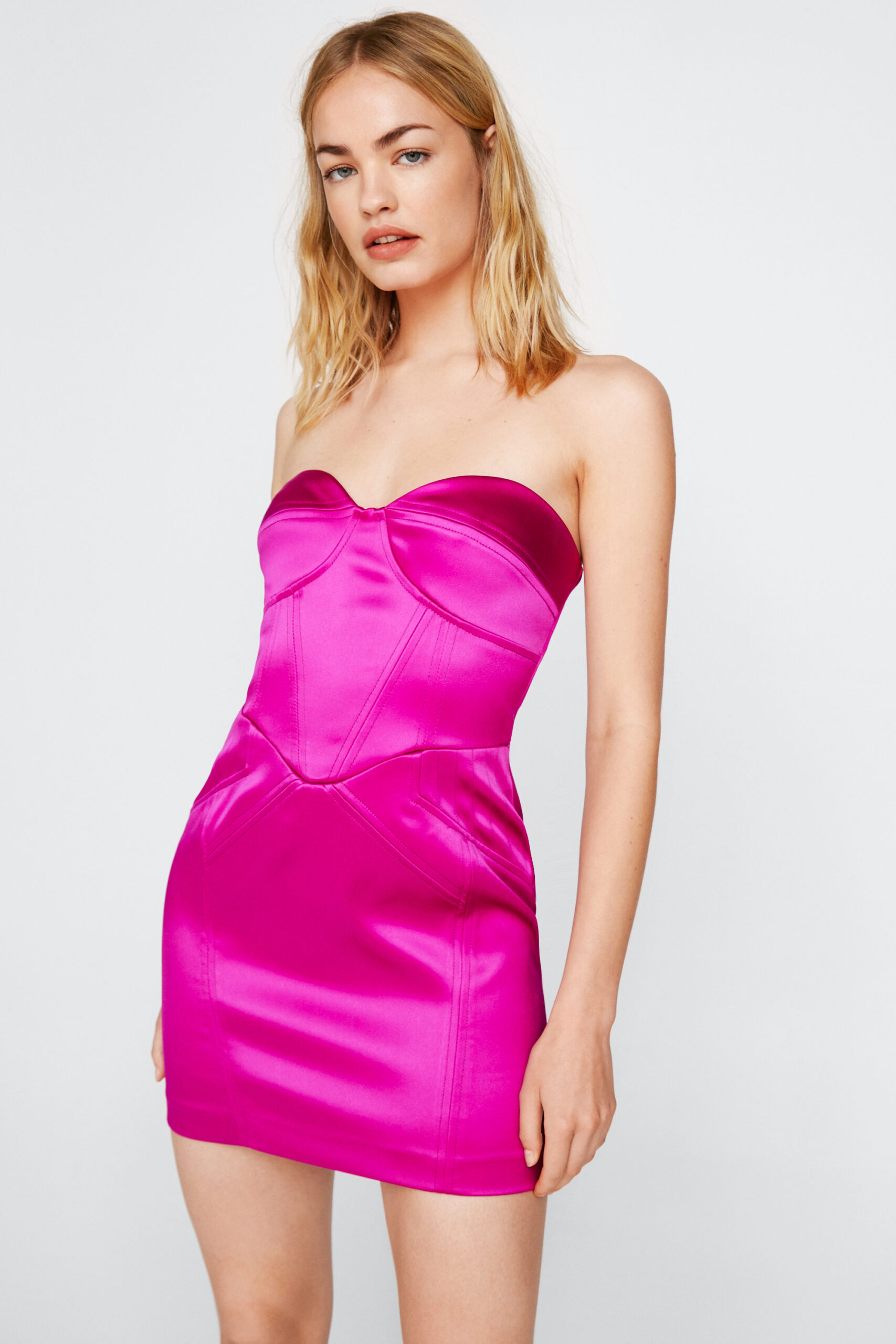 Valentine's Cocktail Dresses
When a style of dress includes our favorite word, we know we're off to a winner. The transitory piece between casual and fancy pants, our cocktail dress pick is this dreamy pink mini, with high quality, sultry satin fabric which catches the light, and a corset style bodice that contours to your figure and turns heads.
Let your legs out and get dressed up when you go for drinks this Valentine's.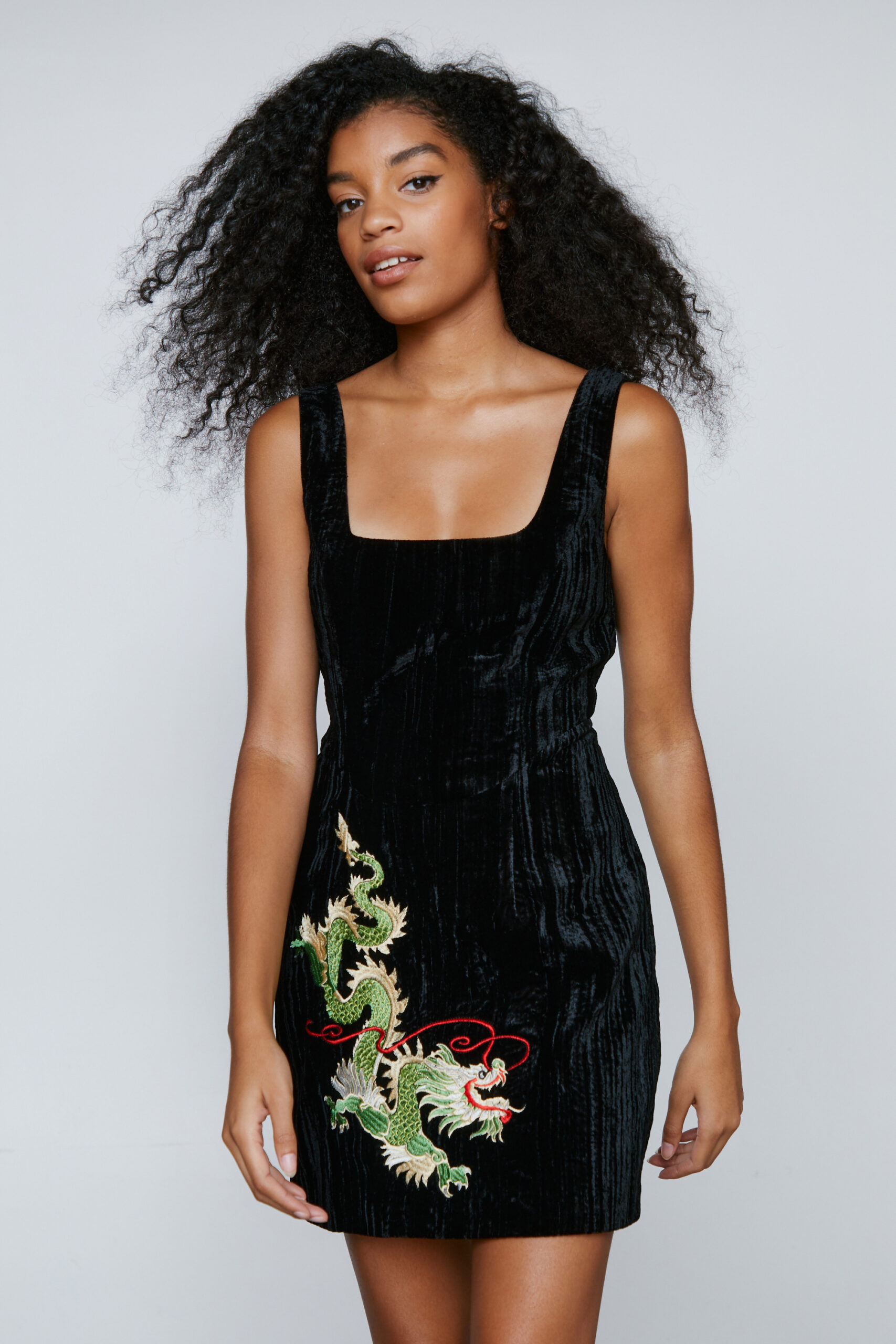 Dresses for Valentine's Day Dinner
Can we get the check?
When you go out for dinner this Valentine's, let us dress you for the occasion. Picks include high quality velvets, satin, jersey, and faux leather for your pick of unique and exciting date night dresses. With shapes that flatter your shape while giving you room to move – and eat – you're certain to find a date night look that will have you feeling like the center of attention, and that your date will love.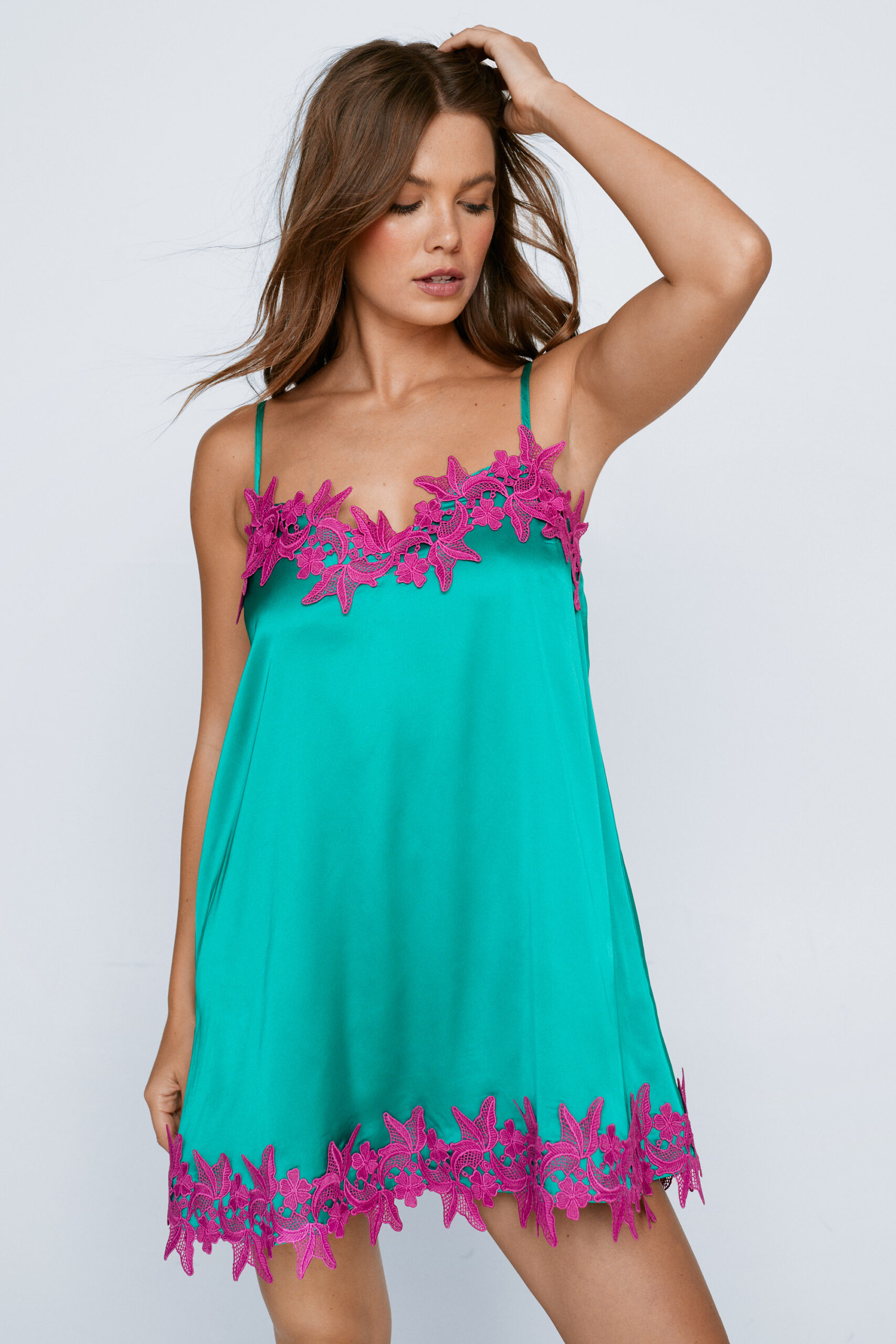 Valentines Nighty
What to wear on Valentine's day? Well, it depends on the agenda. If staying in bed from dawn till dusk is on your Valentine's schedule, a slinky satin nighty is a fail-safe option. Made with an intricate weaving technique, satin's lustrous, glossy finish and a beautiful drape are enough to make any head spin, in or out of the bedroom. Style a feminine lace trim satin nighty with your favorite pair of heels for a look they won't forget in a hurry. And yes, it's technically a dress.