Is it spring yet? Sunny skies bring with it seriously-improved attitudes and a whole lot of wedding ceremonies. So dust off your stilettos and check out our breakdown of spring wedding guest dresses for 2022. Think delicate asymmetry, feminine florals, and bursts of springtime color. Not to forget our curve and petite girls, we've got you covered too. Grab your plus one and enjoy.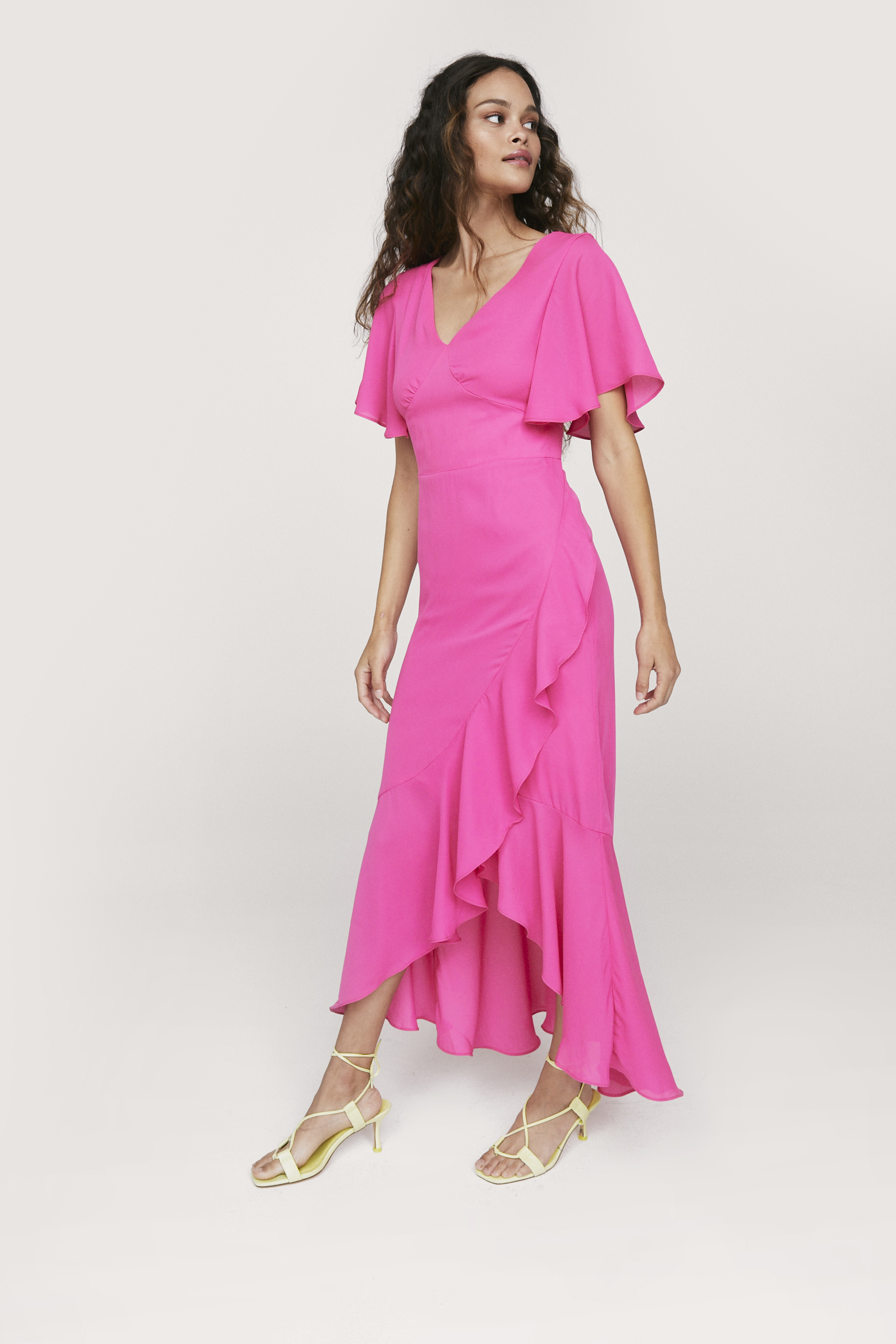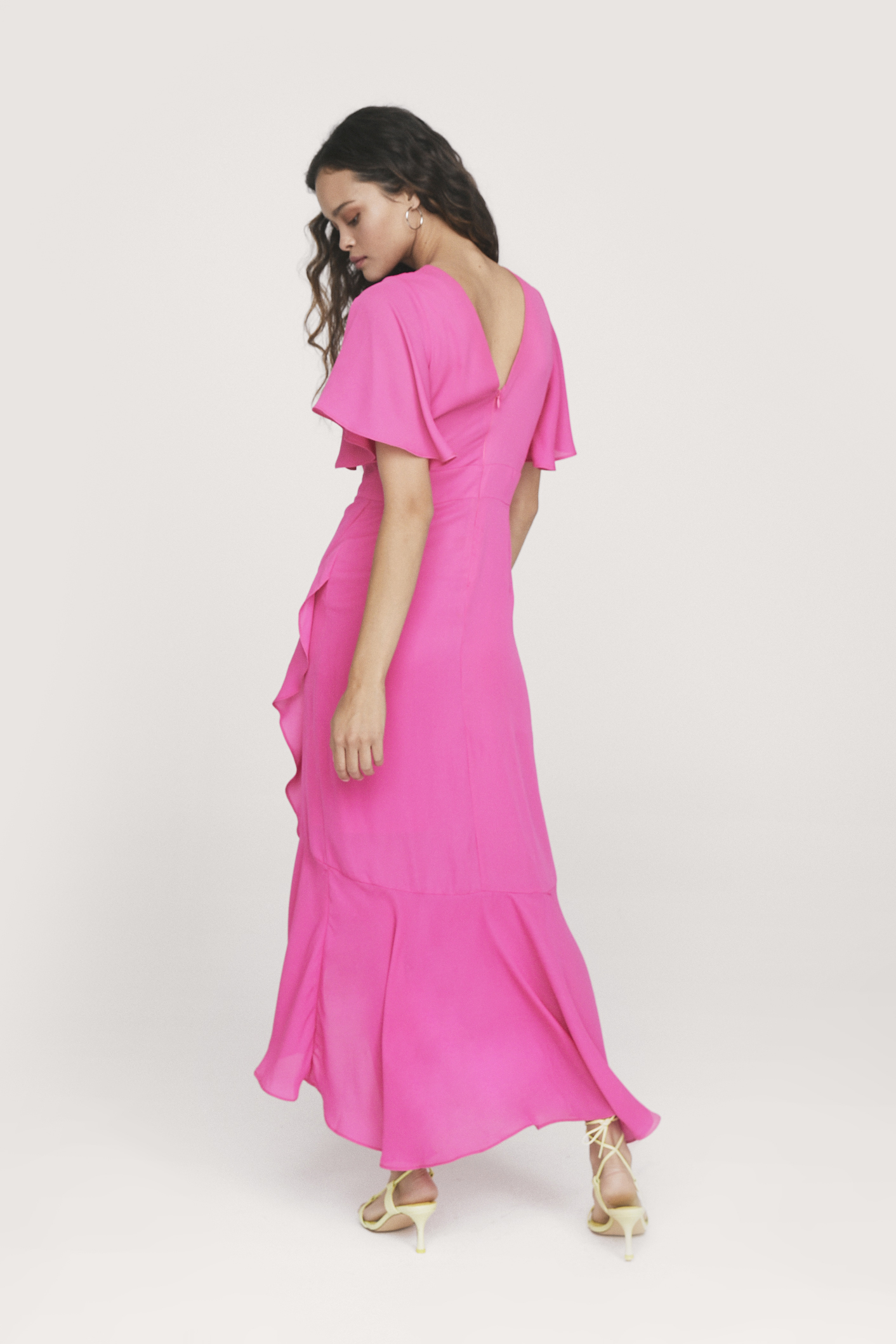 Formal Spring Wedding Guest Dresses
What to wear to a spring wedding? Well, it depends on the ceremony. For the couples opting for a fancy event, formal spring wedding guest dresses are a must. Maxi lengths add drama and a sense of occasion to a look. They're often super flattering too, as they skim the silhouette of the body showcasing your shape, and are often a relaxed-fit, reducing restrictiveness. Punchy primary colors are also a key trend for spring 2022, so inject some playfulness in your spring wedding outfits or accessories with pops of reds, blues, and greens.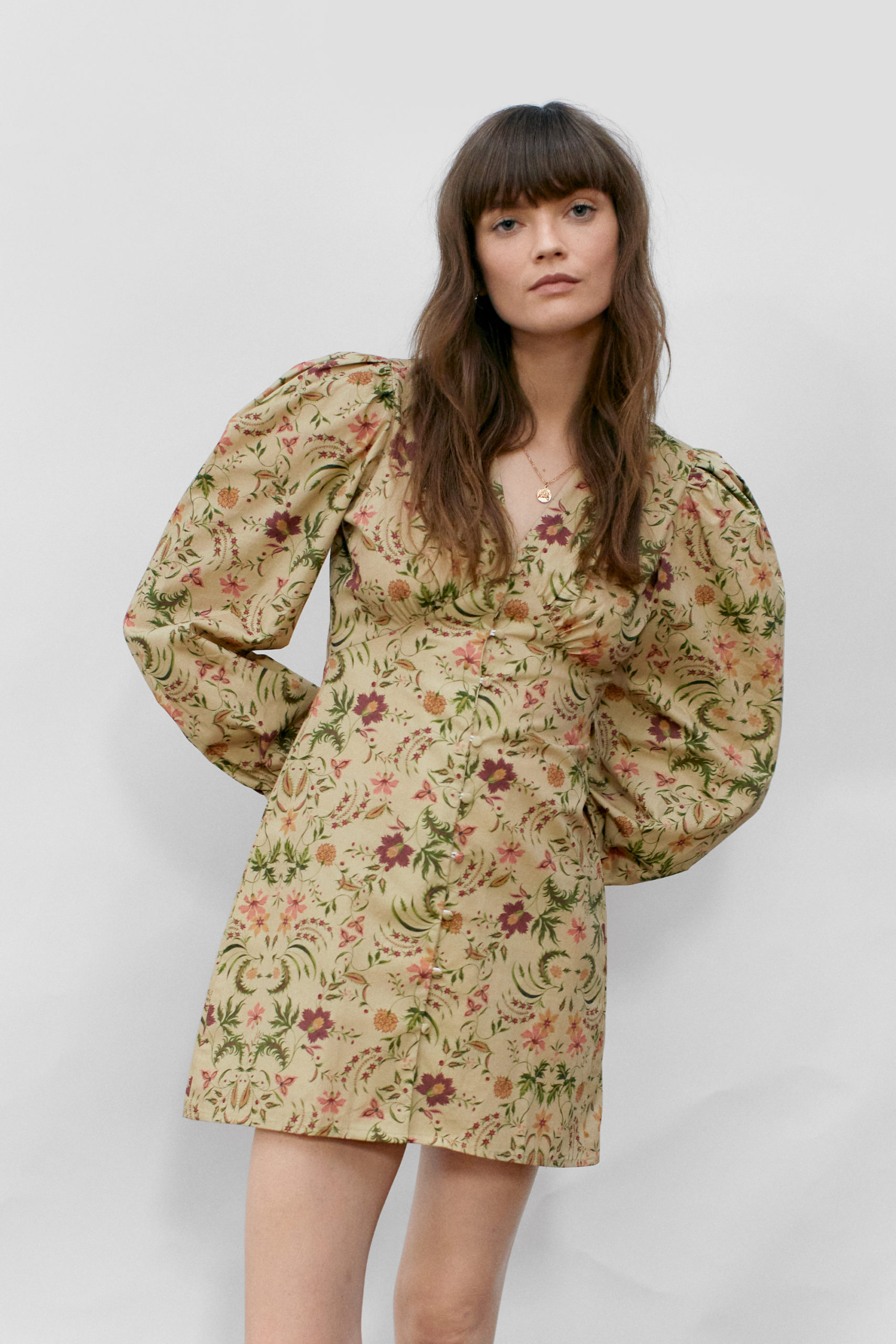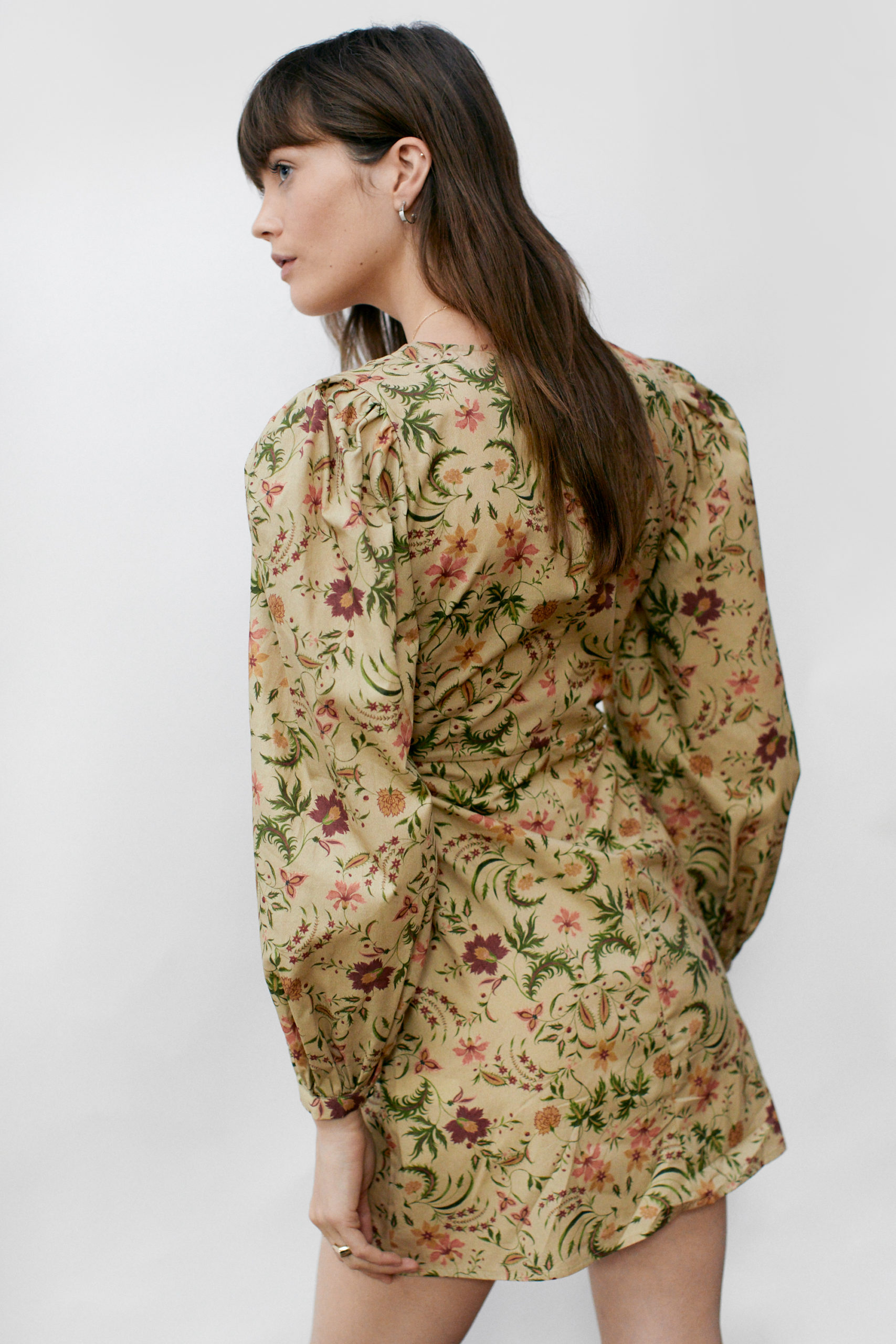 Floral Spring Wedding Guest Dresses
Is there ever a more appropriate spring look than a romantic floral frock? Our selection of spring 2022 wedding guest dresses would not be complete without a floral number. Whether you choose to scale big and go for loud, oversized prints that play with contrasts, or ditsy, delicate floral patterns that rival your grandma's wallpaper, a floral dress is a failsafe springtime look and a timeless closet contender. Style yours with heels that bring out a color within the pattern, adding uniformity to the look, and pair with an eccentric headpiece.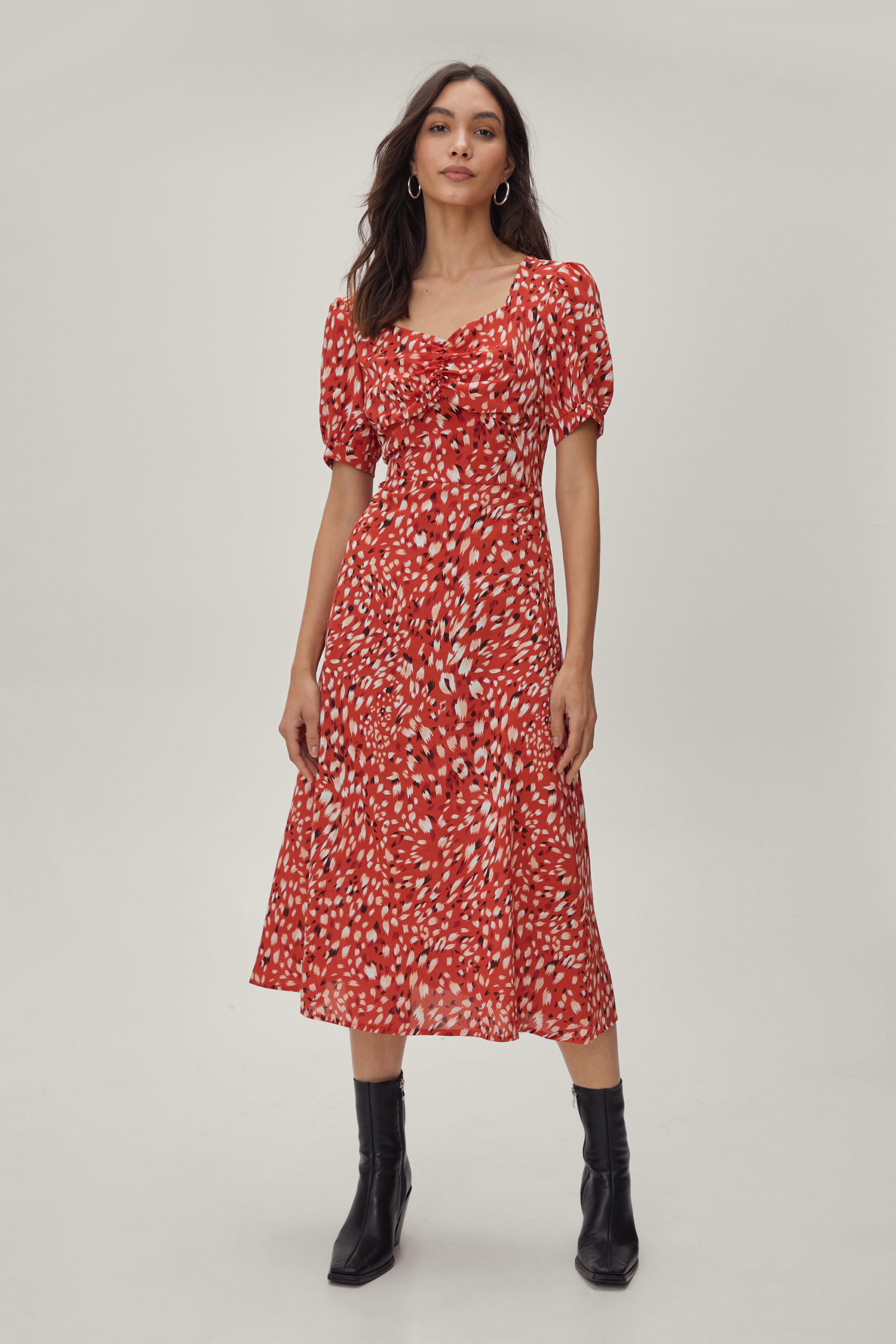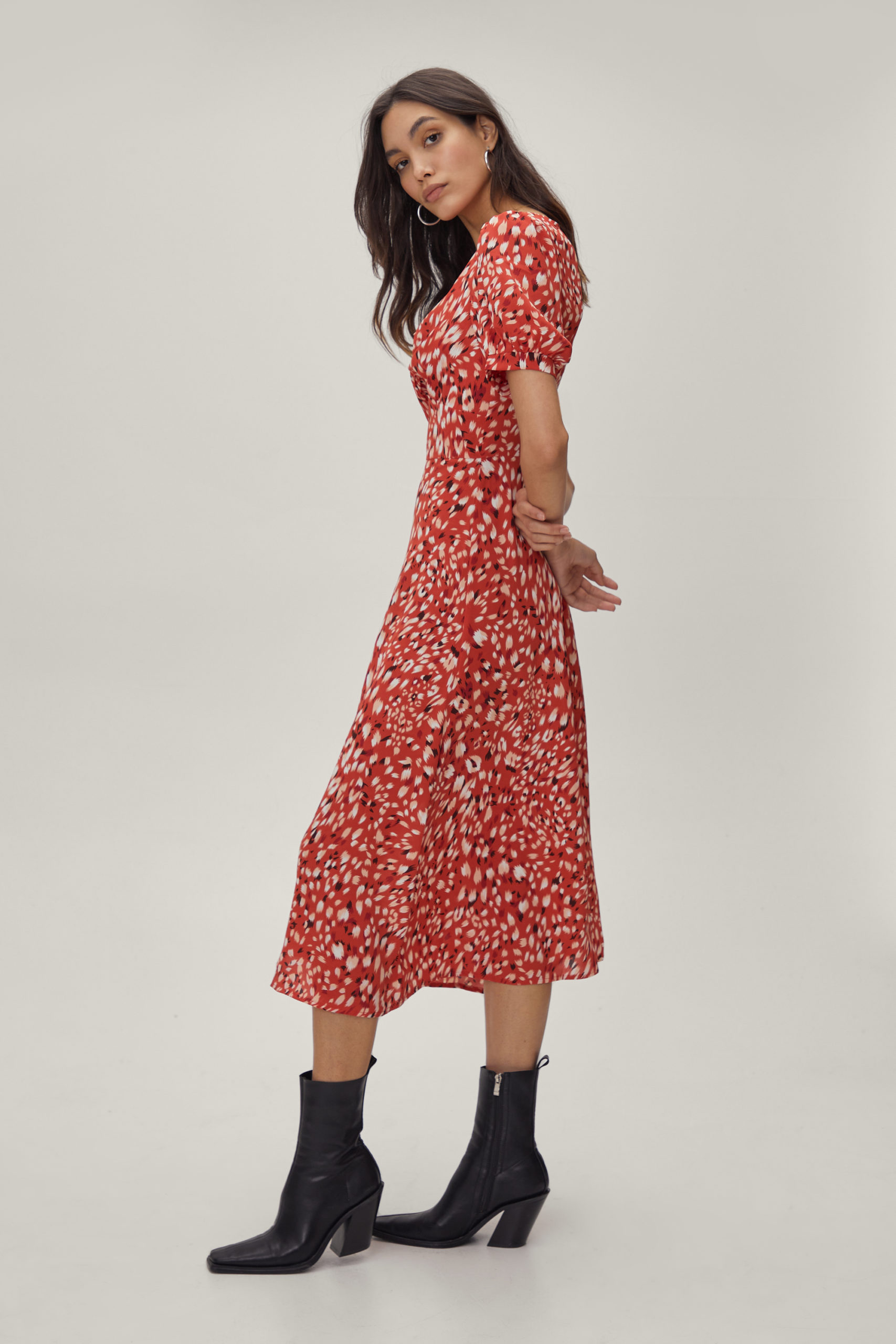 Casual Spring Wedding Guest Dresses
What's better than a cute dress? A cute dress you can wear again and again. Enter casual spring wedding guest dresses, because spring wedding attire need not always be black tie. Made with breathable cottons and relaxed silhouettes, these versatile pieces can be bought with a sundress in mind, and moonlight as a reception showstopper, simply by switching up accessories. The trick here? Play with print. Whether it be animal, gingham, or a contemporary abstract polka dot, compared to a plain satin, a print can dress down a look and make it more wearable for every day. Style the above dress with strappy heeled sandals and oversized earrings for that wedding ceremony, swapping for a cardigan and boots for that lunch with the girls.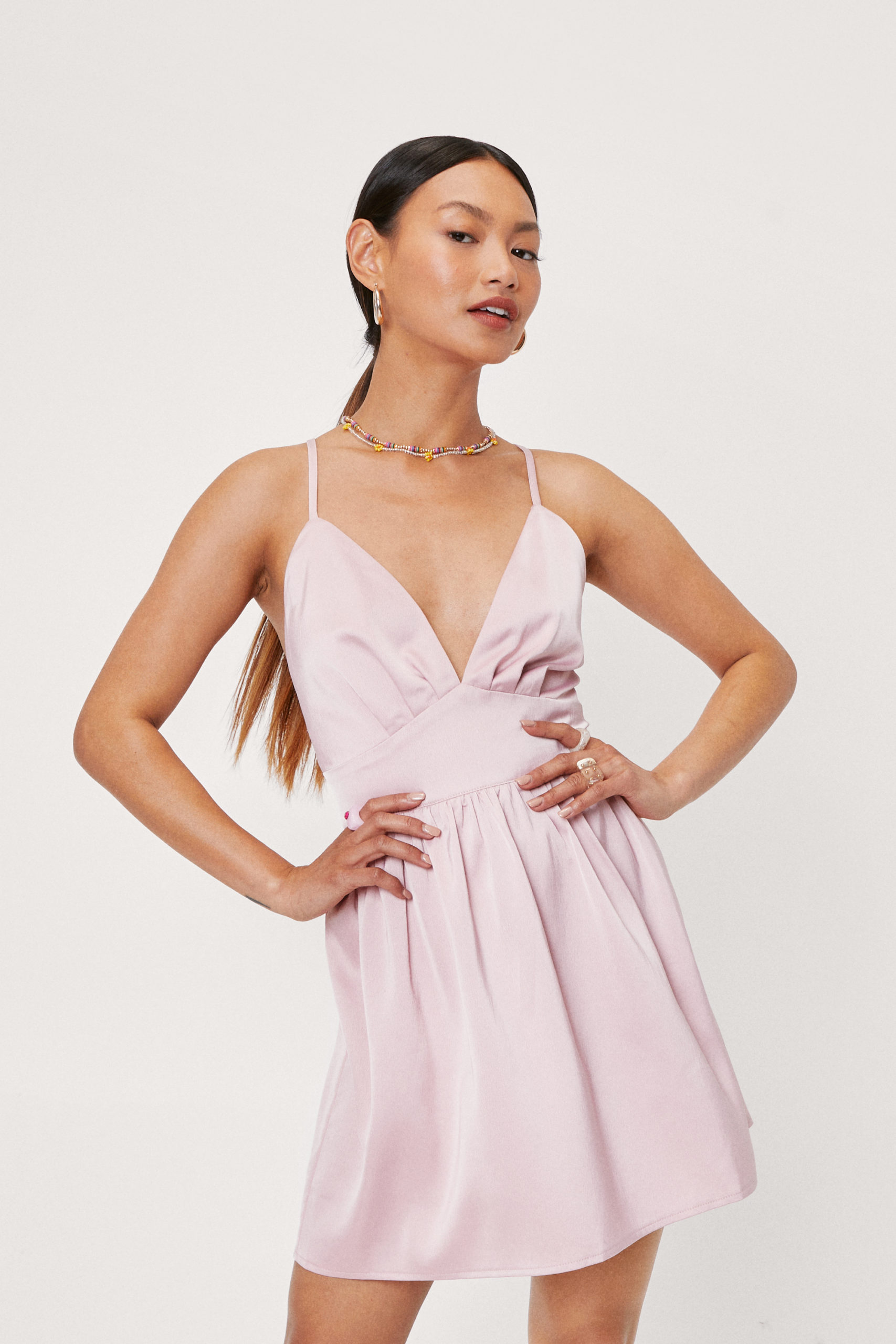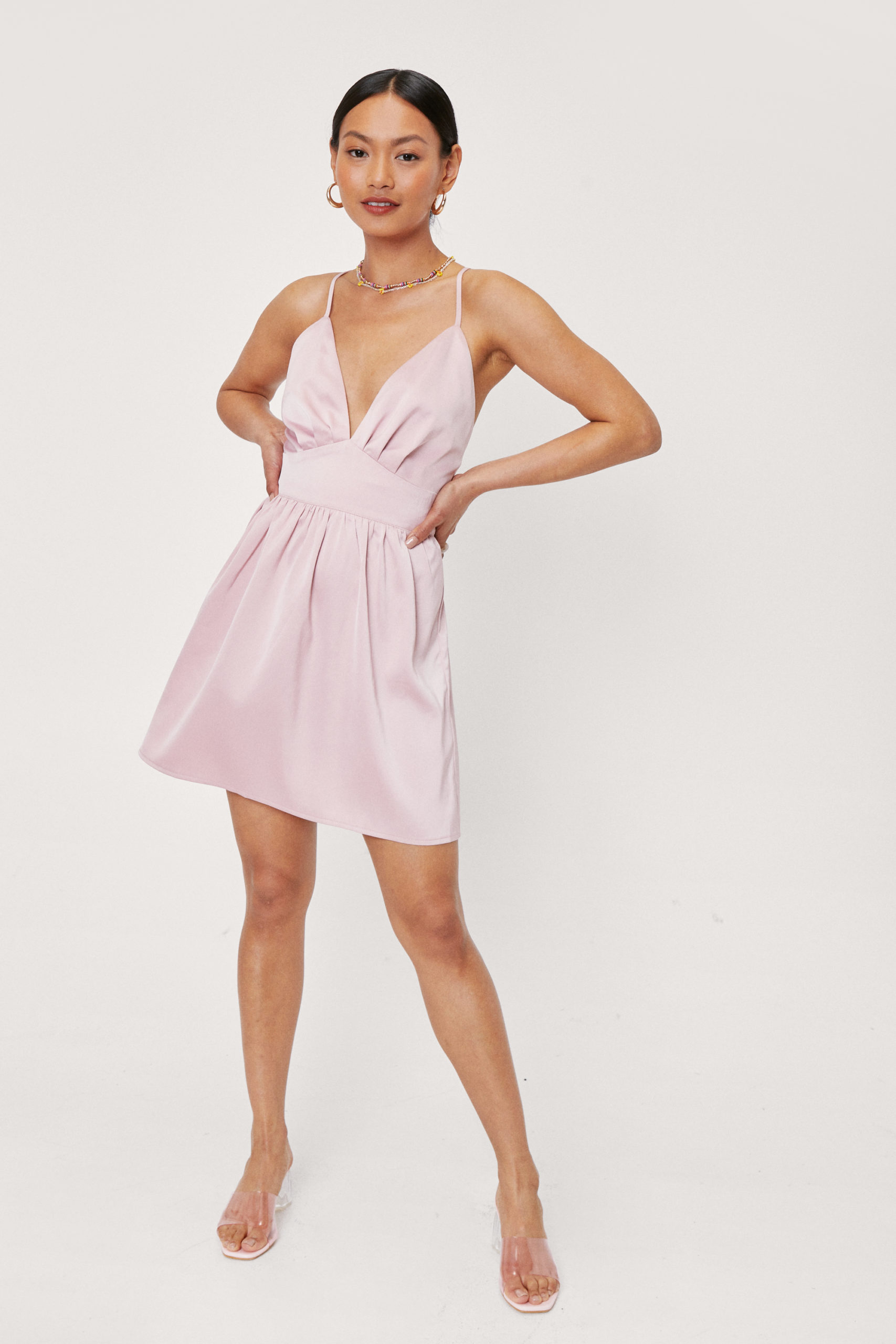 Petite Wedding Guest Dresses for Spring
Petite frame? This one's for you. Our selection of petite spring cocktail dresses for weddings has one thing in common… minis. Perfect for spring and its warmer weather, minis work their closet magic, helping you stand tall against the crowd. But how does it work? Take the above, a plush, satin mini that drapes to the thigh. Eyes focus on where a hem ends, so the shorter the dress, the longer the look of those legs. If you're more of a midi girl, a front leg slit can create the same overall effect. Dressing in one block color or similar shades also creates cohesiveness in a look that can make you appear taller. Think springtime pastels like blush, yellow, and green.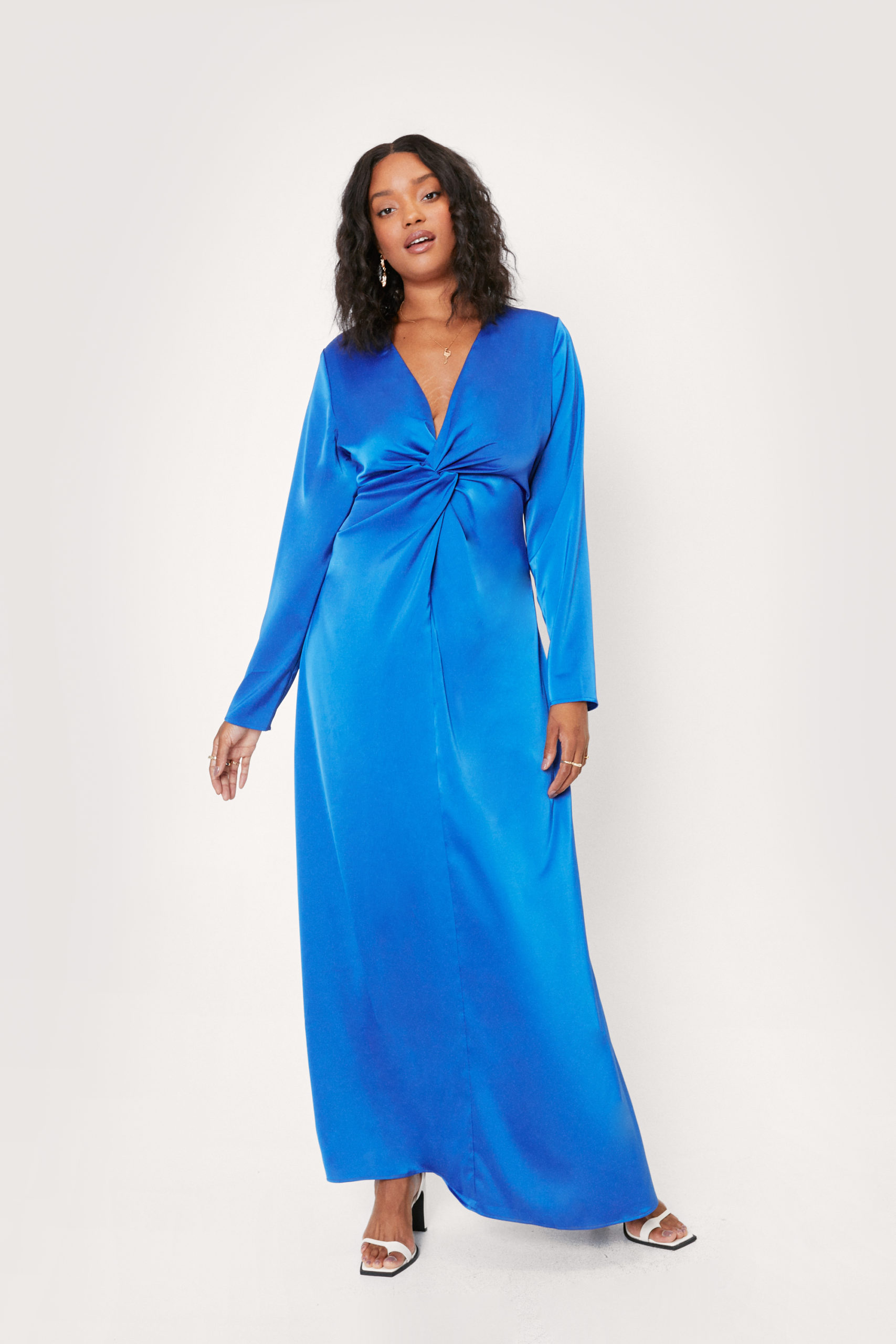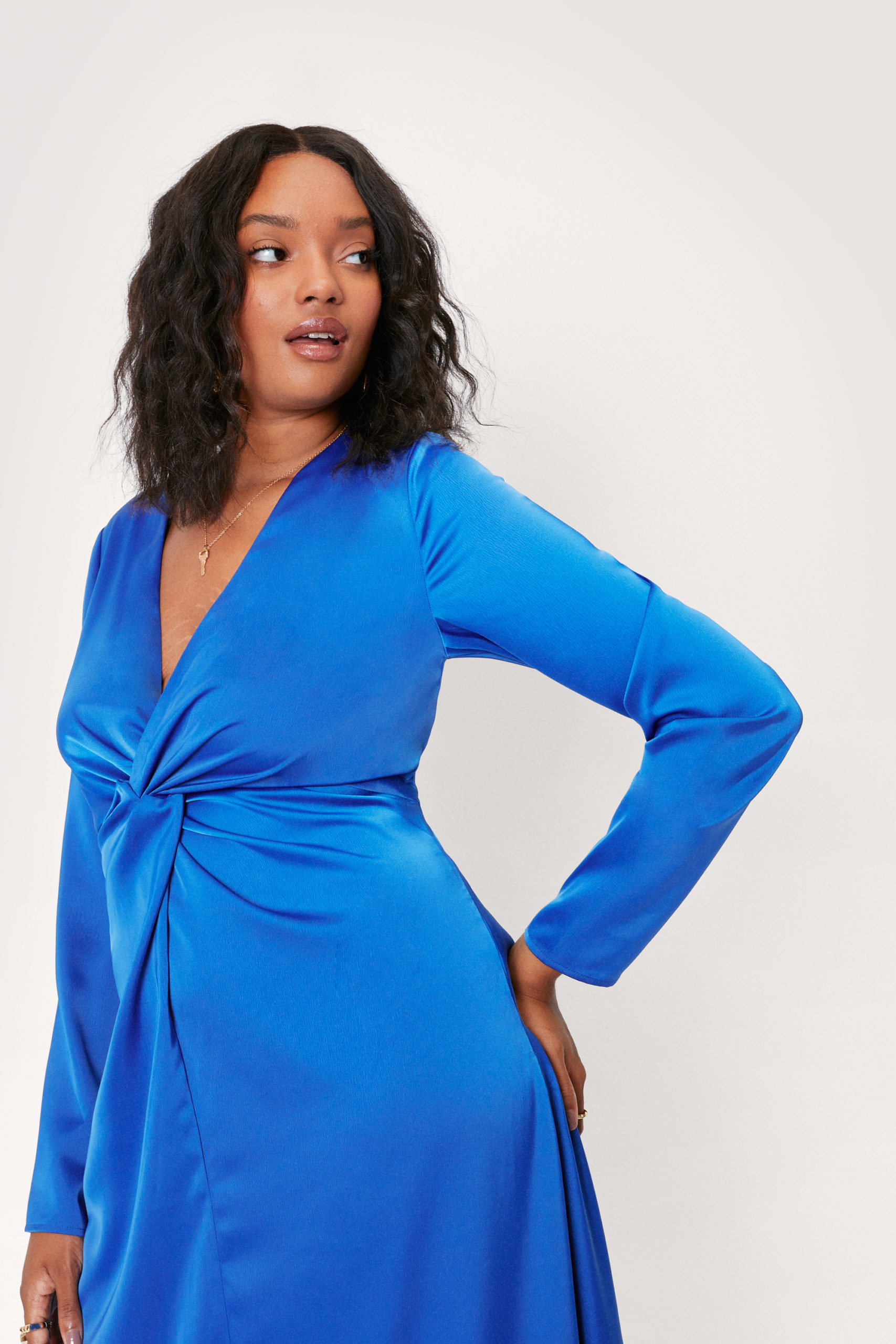 Plus Size Spring Wedding Guest Dresses
We have plenty of dresses to wear to a spring wedding, made with our gorgeous plus-size girls in mind. Because there's not a one size fits all approach to styles and cuts. For larger busts, dresses with a soft V-neckline can provide additional support than others with a plunge or bandeau – so you needn't worry when you're getting down on the dancefloor. The knot front detail of the dress above also works at skimming the stomach, if that's an area you're conscious about while cinching the waist, showing off your stellar curves. Opt for flattering satins that drape and add movement to a look for a show-stopping entrance at all-day affairs and evening invitations.
For more styles to carry you through spring 2022, read our post on our Top 5 Spring Dresses here.