Hey you, you're kinda cute… Wanna swim by sometime? Dive right into our rest stop of cute plus size swimwear sets you need on your radar this summer. Styles and silhouettes designed to leave you both looking and feeling body confident with every wear. From killer swimsuit classics to eclectic prints and cut-out details, and just in time for the next big impending heatwave. Whether you're flyin' out on that long awaited vacay, checking out the most talked about staycay spot, or primpin' it shoreside at your local beach, we've got the best plus size swimwear to suit all plans.
Stick around and learn about our top picks when it comes to plus size swimsuits.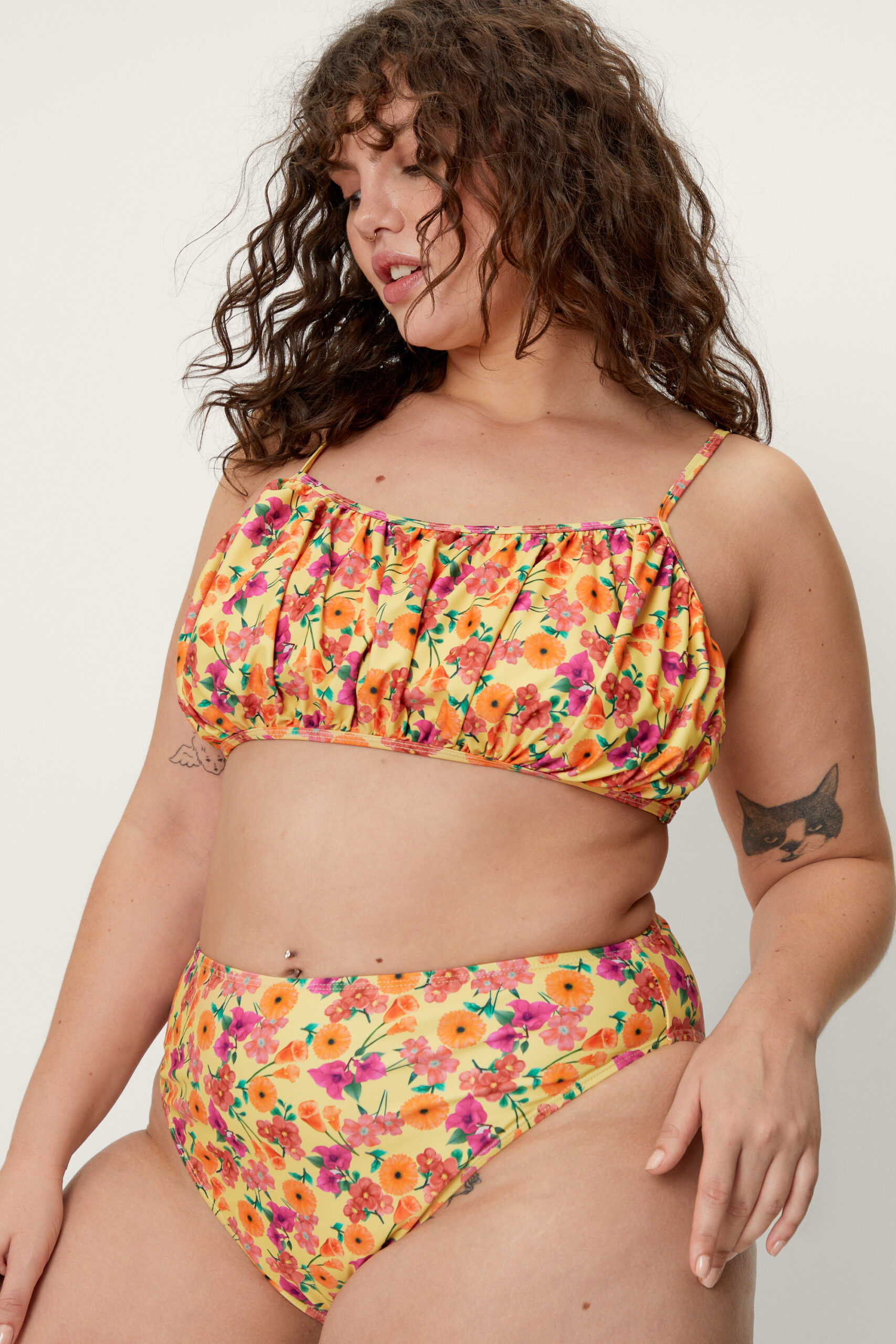 The High Waisted Bikini Set
Some things are just meant to be together… Tequila and salt, yin and yang, and yourself, plus a figure-flattering bikini set. Trust us, our scoop neck high-waisted two-pieces are stretchy, supportive, and breathable; meaning they're perfect for swim, surf, and sunbathing. From color block designs to eclectic animal prints, they're everything you need to mix and match your way through the summer. What's more, the bikini top doubles up as a bra on the days you don't feel like wearing real lingerie. Score. Who said you can't have it all?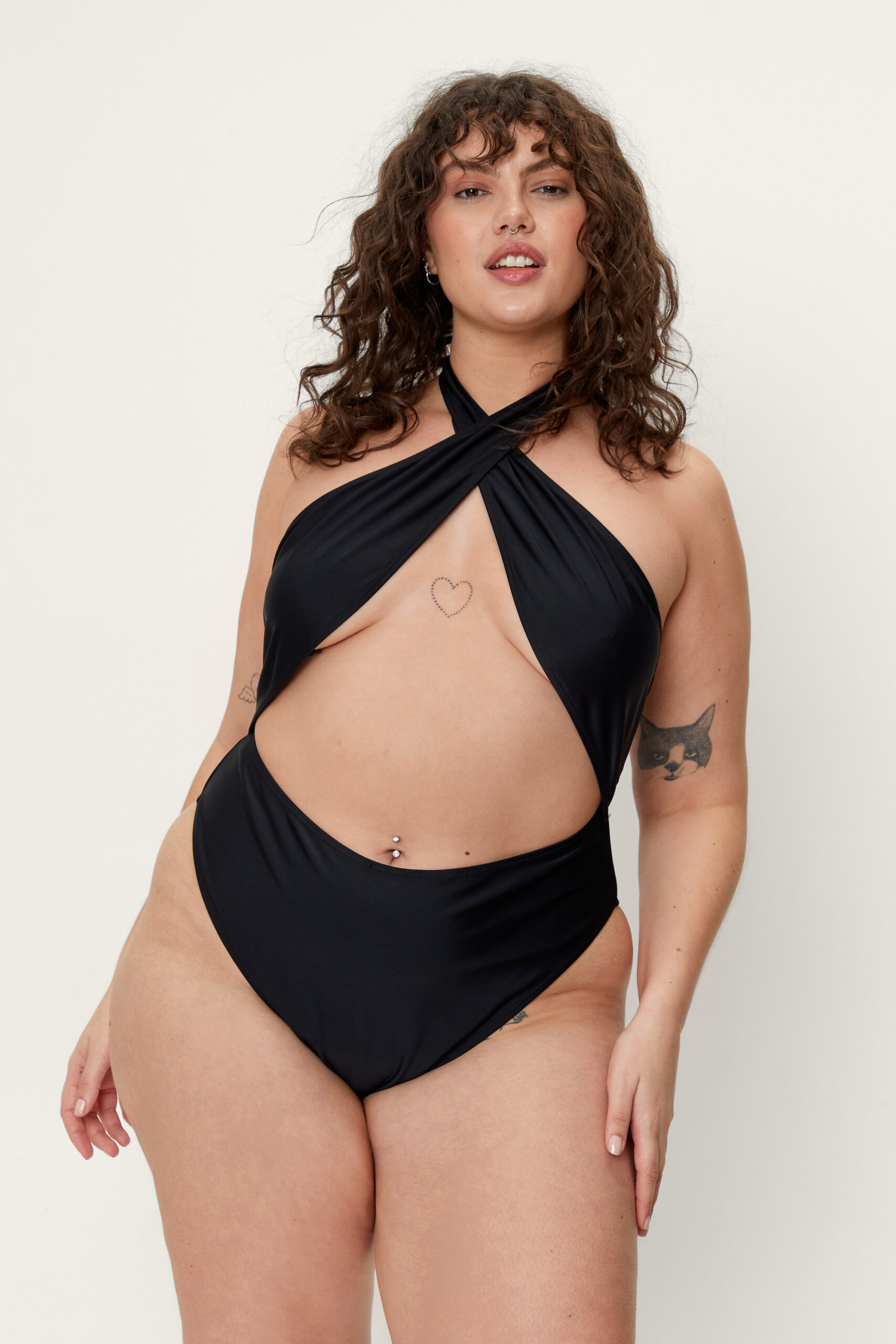 The High Leg Swimsuit
Not a fan of the two-piece? Hold on—we've got you. Enter the flattering, always loyal high-leg swimsuit. In our opinion, the best swimsuit for plus size bodies. Its perfected assets include a seamless scoop neckline, carve-curving silhouette, and an 80's-inspired high-leg, designed to leave you feeling both supported and good all day long. Talk about a hot girl summer. The high-leg swimsuit doesn't just work wonders at the beach club, it also pairs well with your favorite jeans, meaning it's transitional enough to be rocked from season to season. A win-win, if you ask us.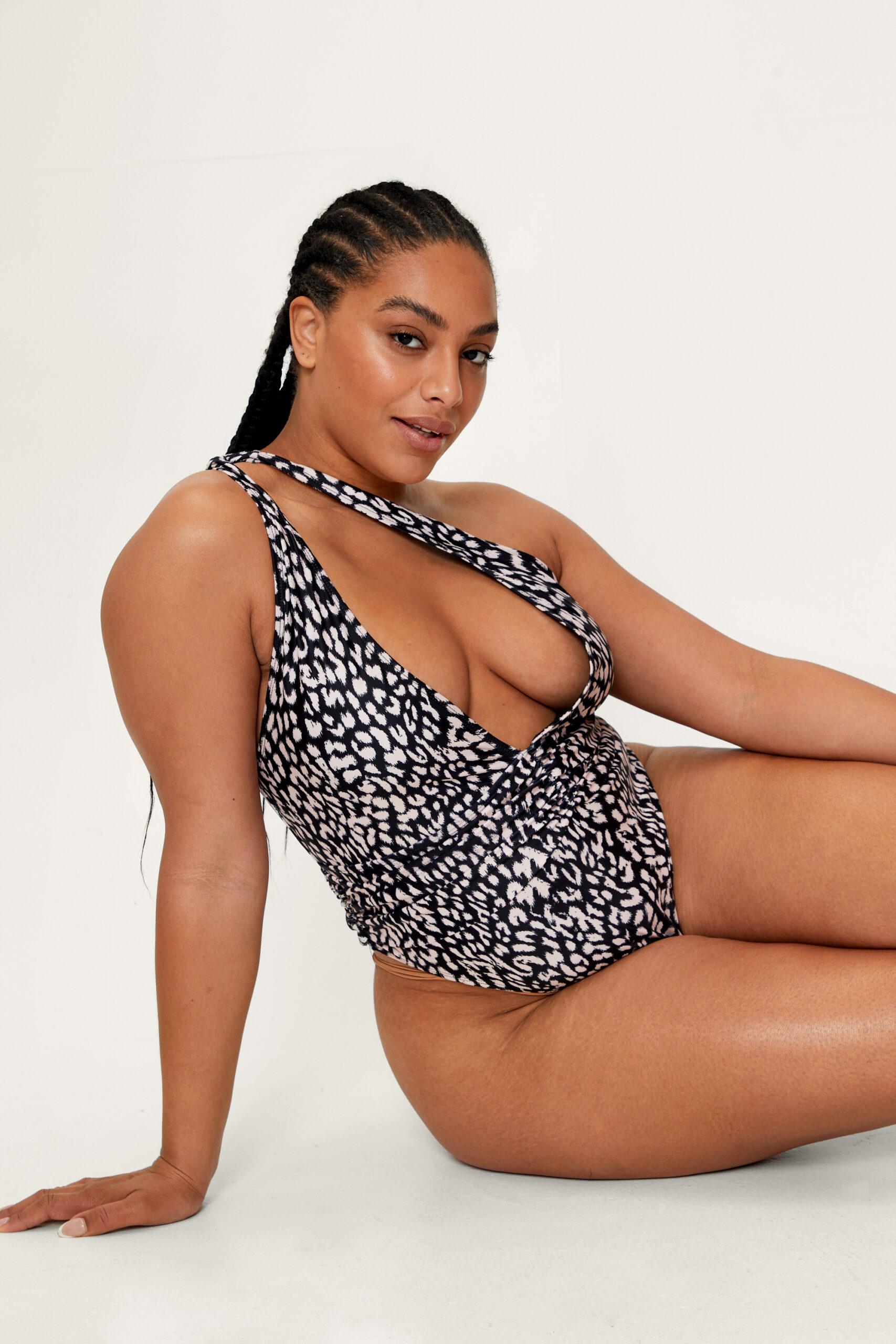 The One Shoulder Swimsuit
Get ready to fall in love with your next big summer fling; a statement one-shoulder swimsuit. Here for those all-important beach club boogies and poolside primps. Choose from waist accentuating gathered details, form-fitting silhouettes, and cut-out designs in an array of statement color palettes and eclectic prints. Team yours with cat-eye shades and lashings of curve-carving, care-free confidence. Worth the awkward tan lines.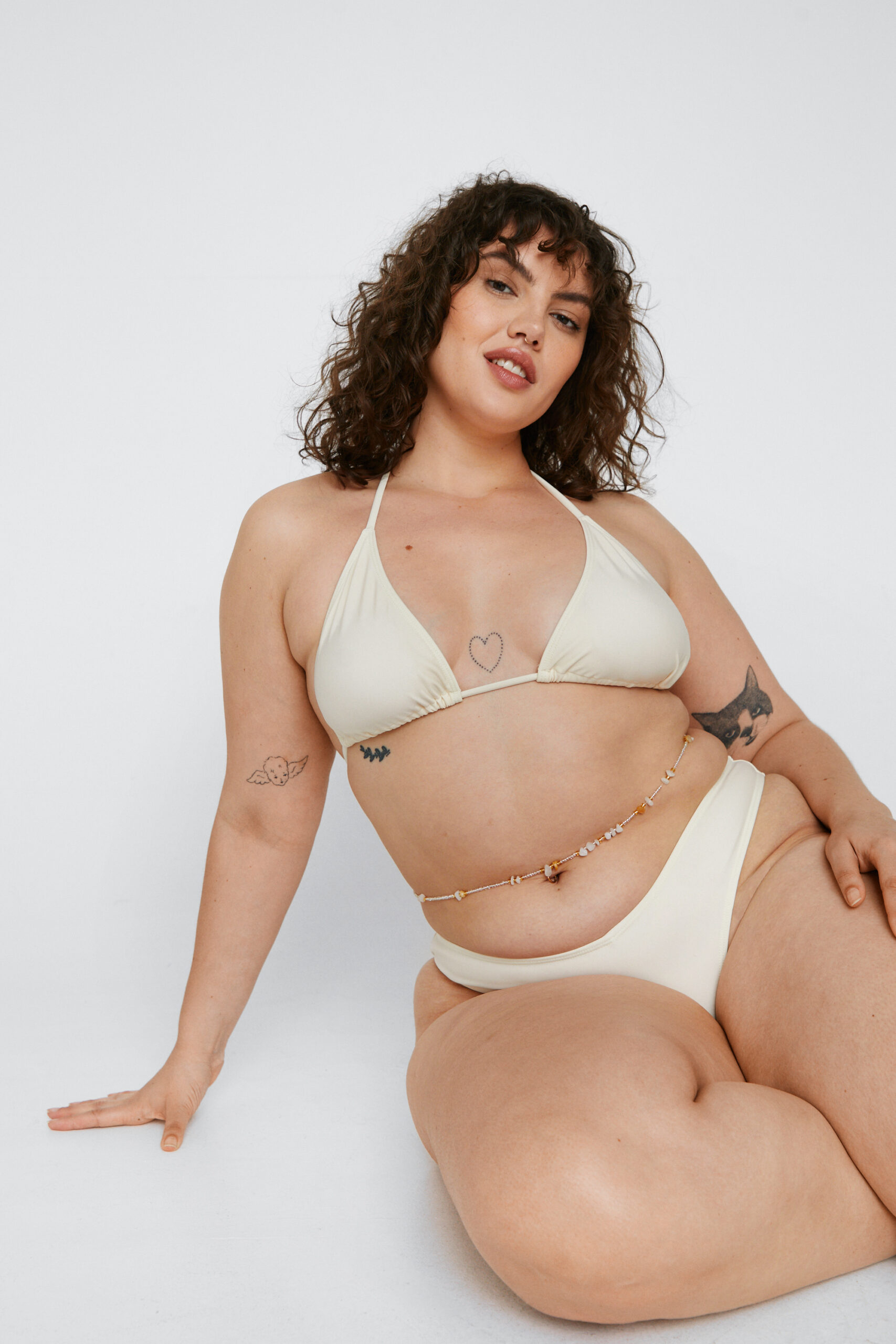 The Triangle Bikini Set
BRB, just tied up right now browsing our rad range of plus tie-side bikinis sets. Stellar for showin' off that bod and working exactly what our mama gave us. Our plus size bathing suit tops are designed to accentuate and support bigger busts, with absolutely NO compromise on style. The matching tie-side bottoms mean you can tighten or loosen them throughout the day for maximum comfort and practicality. Oh, and did we mention they come in a range of prints and color palettes. A personal favorite of ours being a minimal monochrome set; dreamy when teamed with a flowing chiffon cover-up and strappy wedges. Swoon.