Introducing THE trend of F/W 2023 – cherry red has landed.
Red outfits featuring everything from bright, scarlet shades to deeper, slightly purple hues have taken the world – and our social media accounts – by storm. Stars are stepping out with vibrant pops of color in their looks, from their jackets to their shoes to their accessories, and we are obsessed.
The cherry red trend has reintroduced color to many closets. The only problem we have is how to style it. That statement jacket or the bold pair of heels that you're swooning over? Feel confident adding them to your basket, armed with some fresh styling inspo provided by yours truly. Scroll on for styling options for red jackets, skirts, tops and bodysuits, dresses, and shoes. We promise you'll leave with a taste for cherry.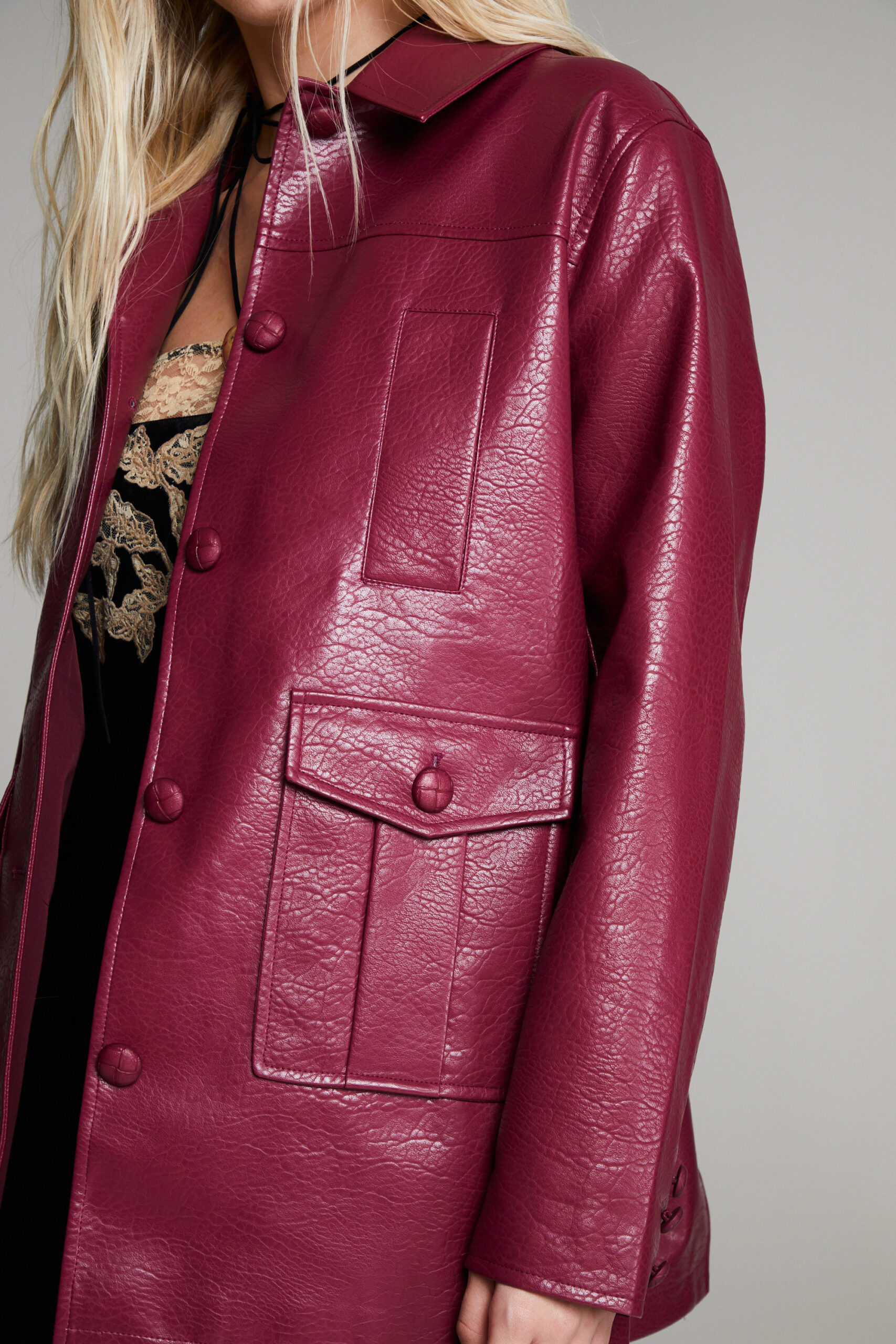 Cherry Red Outfits – Jackets
Stepped up looks.
Elevate your closet staples with a cherry red jacket. There is no better example of how this works than with the classic LBD. Pick up your failsafe black party dress or casual black bodycon, and throw a cherry red coat over the top. The red hue elevates the look, bringing some contrast to your outfit and drawing attention with the warm, striking yet subtle color. Grab a pair of heeled boots and you've got an evening look that will take you anywhere – from date night to holiday parties to happy hour.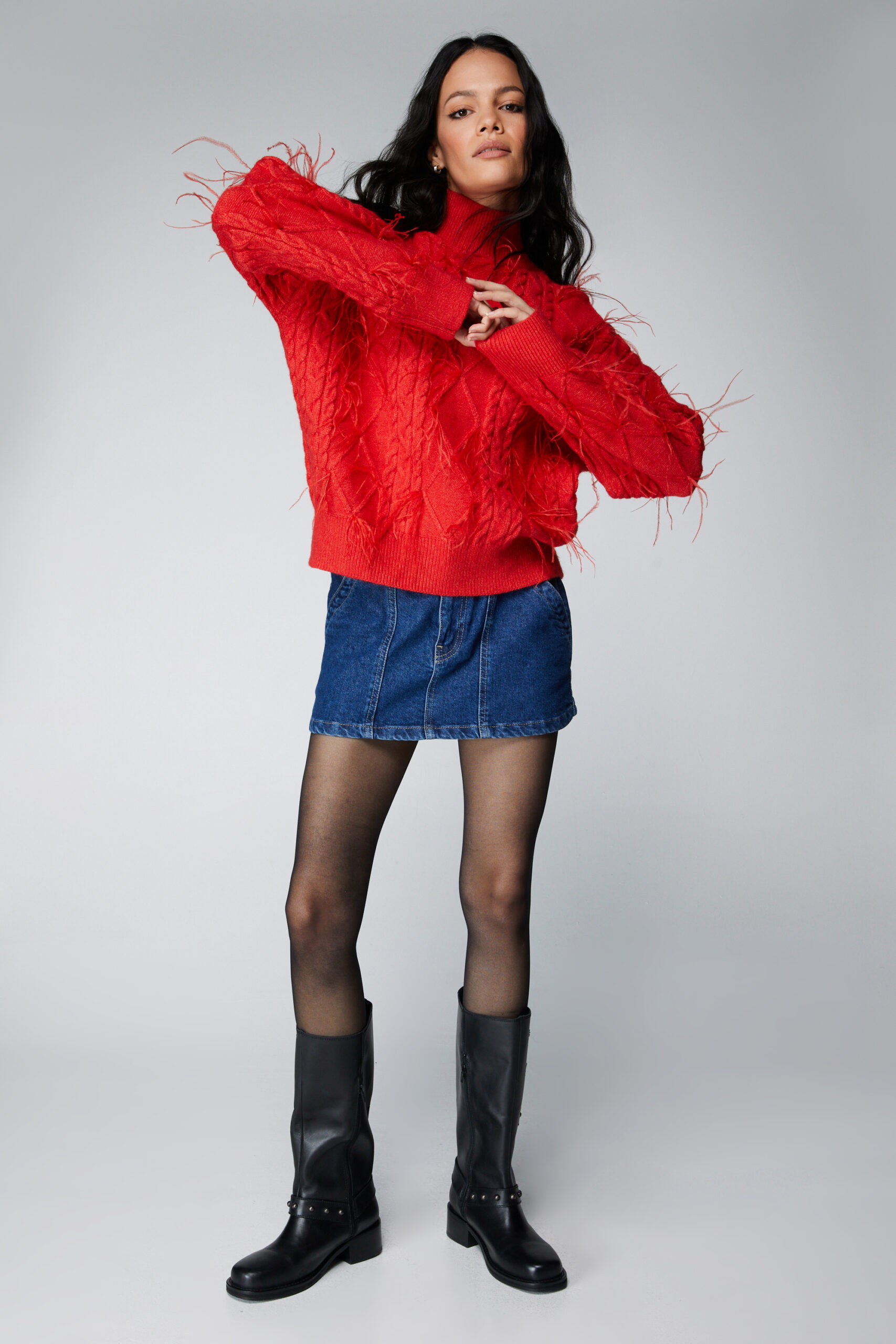 Red Outfit Ideas – Tops
The ultimate closet staple.
The easiest, most comfortable way to rock the cherry red trend? Pair your fave red tops with all the denim in your closet. From denim skirts, to jackets, to jeans, the cool toned denim shades contrast the popping, scorching hot red shades to bring a look that is as striking as it is every day appropriate. The best thing about this styling option? You can pick whichever denim pieces you love the most and have the same affect. If jeans aren't your bag, grab the comfiest denim skirt you have. If the weather won't allow for shorts, slip into a denim jacket.
Wear a cherry red outfit with denim anywhere, from the office to after work drinks, from brunch meet ups to coffee catch ups.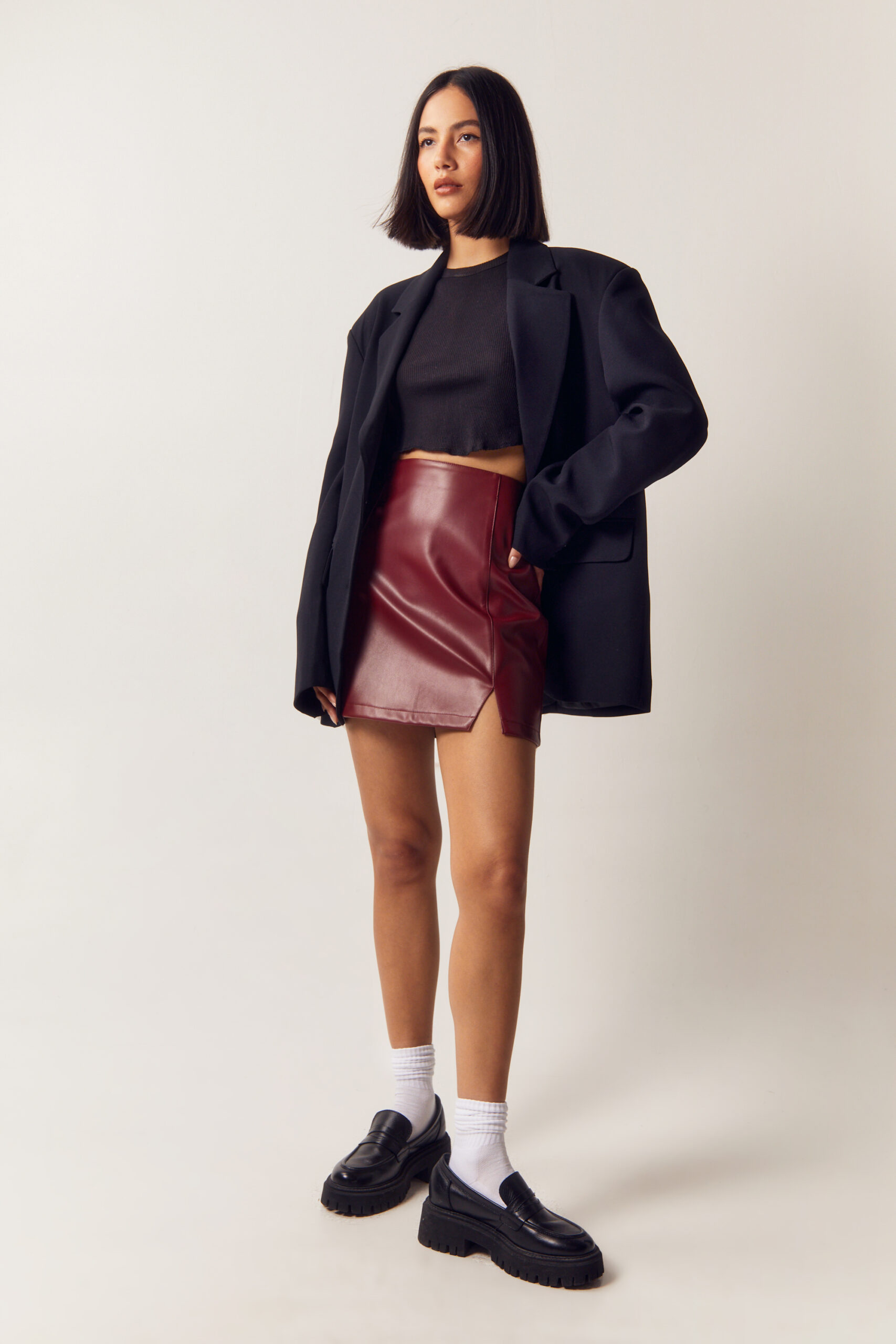 Red Outfits – Skirts
Skirt around it.
Red skirts are maybe the most difficult to style – at least at first glance. Our advice: don't overthink it.
Pair with a red skirt, anything you'd pair with a denim skirt. Trust us. If you're heading to a party, grab a glitzy crop top and a red maxi skirt. Pair with an equally as sparkly bag and some statement heels. For a more casual look, layer a dark red skirt with tights, and pair with a sweater. You can even grab your fave graphic tee for a more pared-down approach, ideal for work days and elevated daytime looks that are elevated, yet comfortable.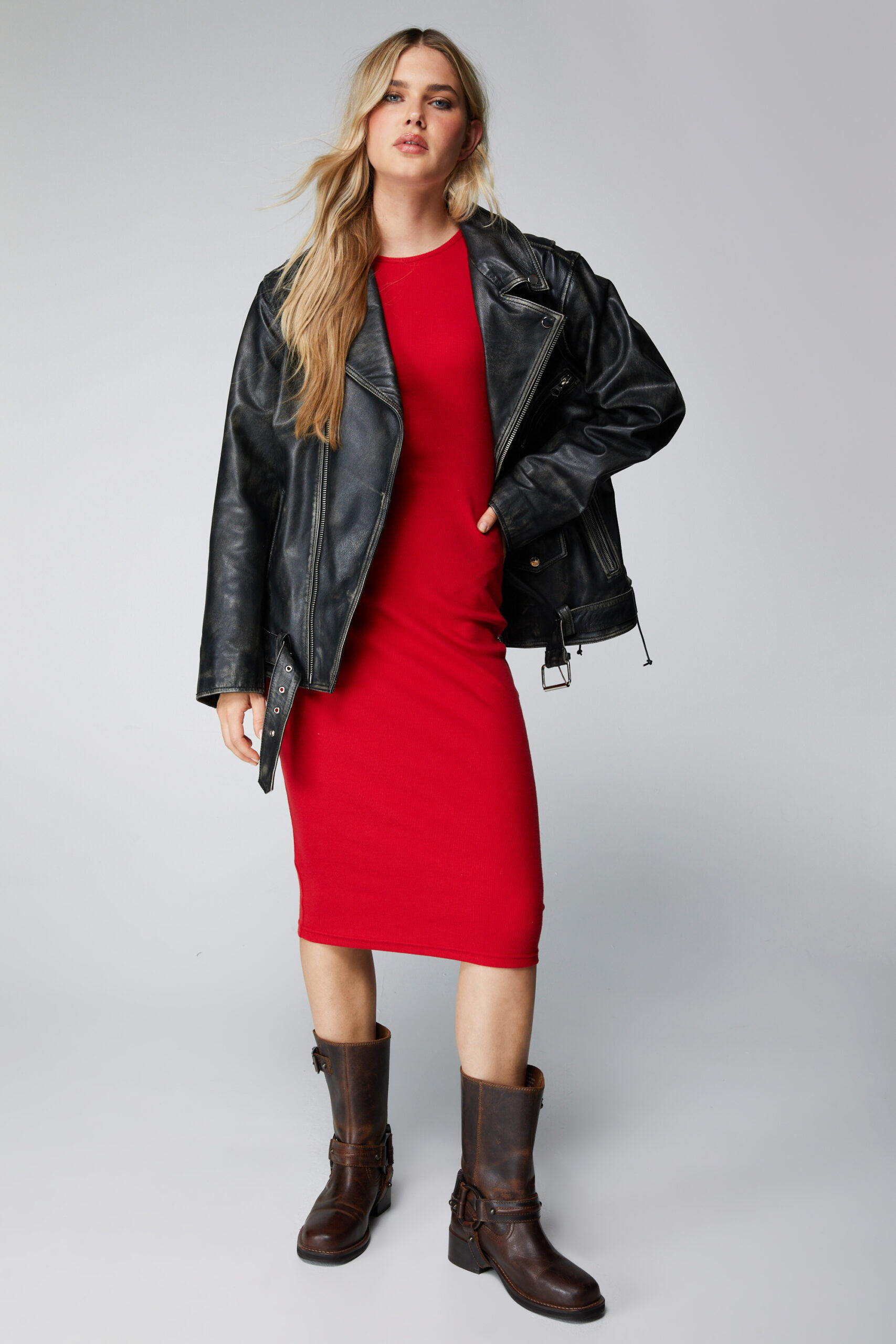 Cherry Red Outfits – Dresses
Dressed for the occasion.
If you're stepping out in an all-red number, you'll want to style the look to match the attention-demanding statement piece. Our fave styling option for dresses is chunky boots, especially when the weather turns. Heeled or flat, the chunkier the better. They offer a huge contrast to the simple, polished look that a red dress gives.
Chunky boots not your style? Don't miss out on the statement footwear look. Instead, reach for some platform heels or pointed toe boots for a fierce finesse to your outfit.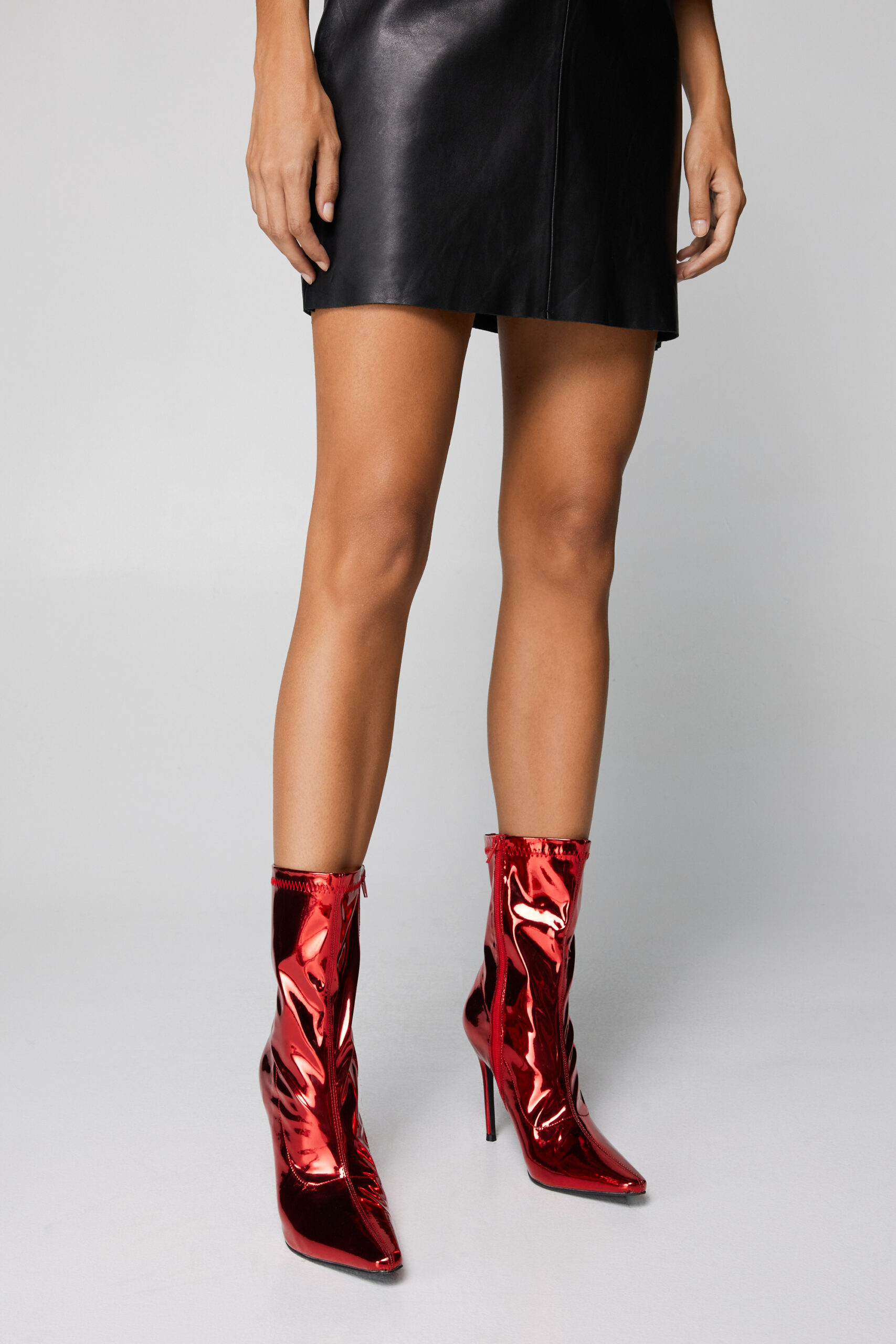 Red Outfits – Shoes
Step it up.
Introduce a pop of color to your closet with a pair of statement red shoes. Nothing says "party time" like a pair of vibrant heels, adorned with bows, buckles, and striking metallic coloring. If – like us – you've spotted a pair of brightly colored heels, but have shied away from taking the plunge due to styling worries, add them to your basket, gal. Pair red heels with your fave party dresses for looks that will have you turning heads all night long. Slip into a pink dress for a party ready pink and red outfit. Merge the two biggest fashion trends of 2023 by pairing cherry red heels with statement silver pieces. Or take it easy, and style them with your fave LBD and a leather jacket for a more subtle approach.
Whether you're going all out with the cherry red trend with a maxi dress, or are taking a much more low-key approach with accessories or heels, we think the cherry red trend is here to stay. Take some styling inspo from your fave Nasty Gals and take this trend by the horns.
Still scrolling? Check out some of our recent blog posts below.