Sunnies needn't stop at glare protection. Whether the sun's shining bright, you're in need of an accessory to complete the look, or you had one too many vinos the night before, they're a purse essential. To help guide you to your next pair, we're laying down the sunglasses trends for 2022. From round to oversized, modern cat eyes to retro square frames, we've got the sunglasses to suit every style, and every face.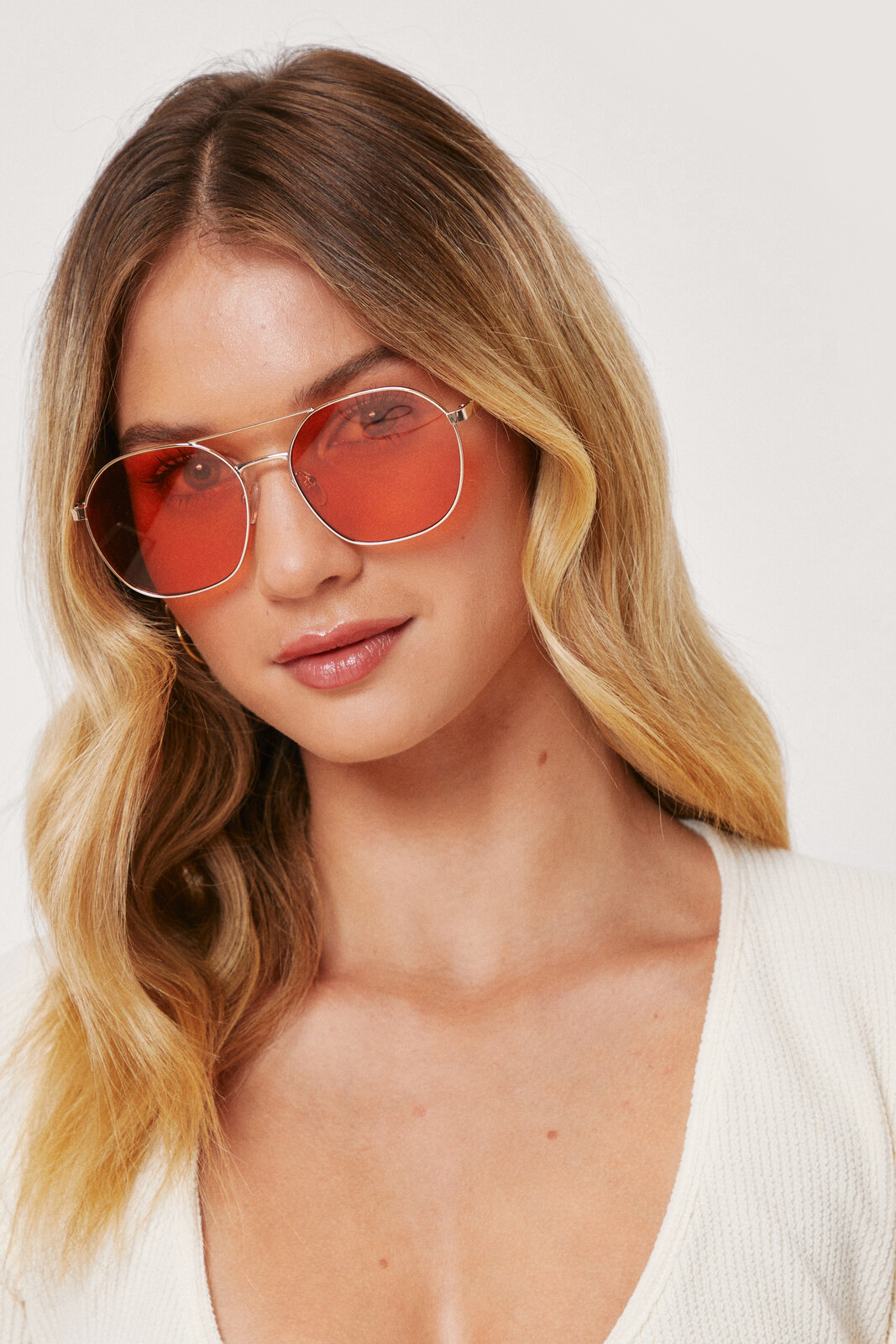 Round Frame Sunglasses
A throwback to the '20s. Round sunglasses had their big moment almost a century ago, and yes, they've come full circle (pun intended). Fun and quirky, the curved nature of round sunnies are perfect for balancing angular face shapes. The nostalgic style also nods to the '70s (all thanks to John Lennon), and trust us, these retro frames will be a popular style for 2022.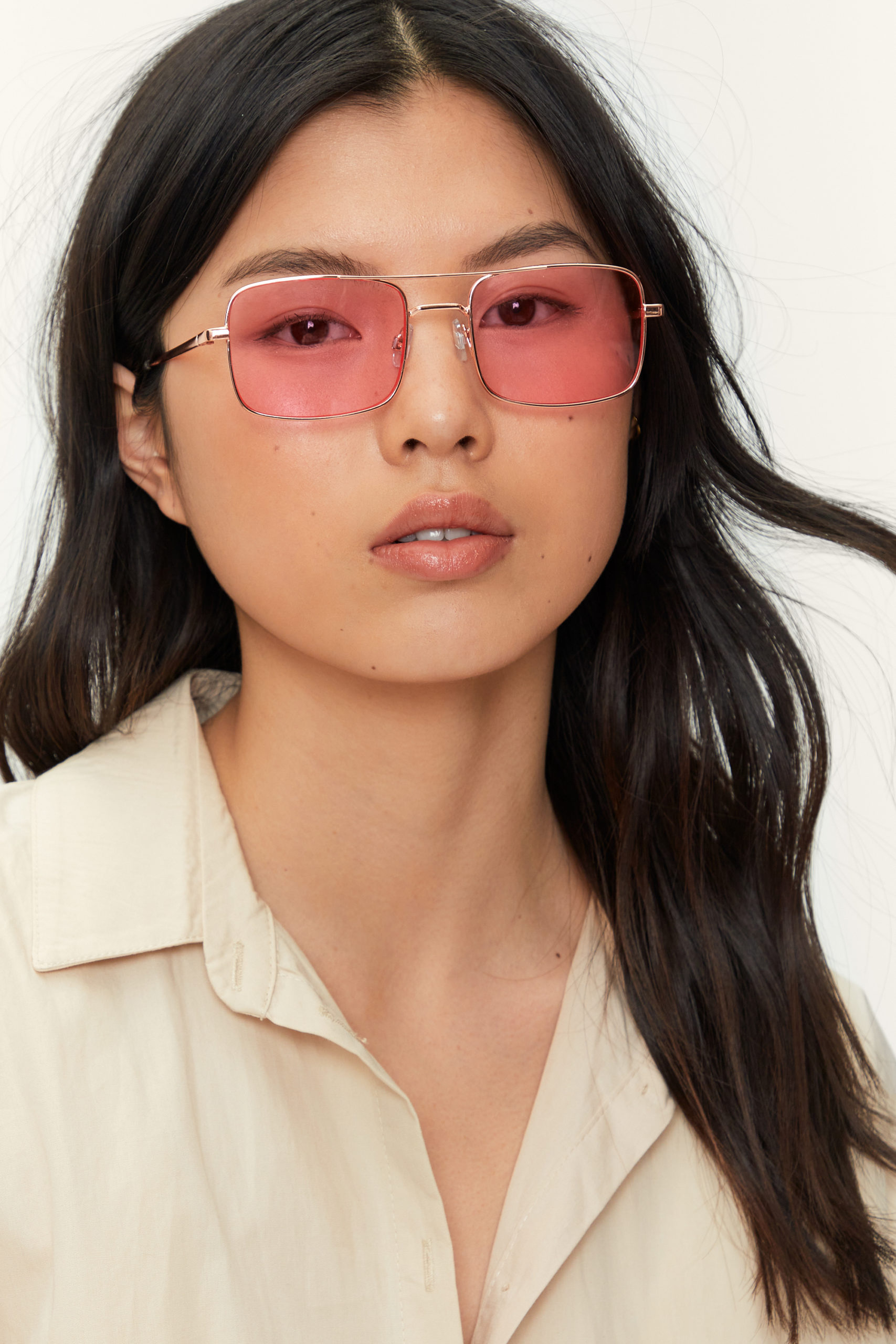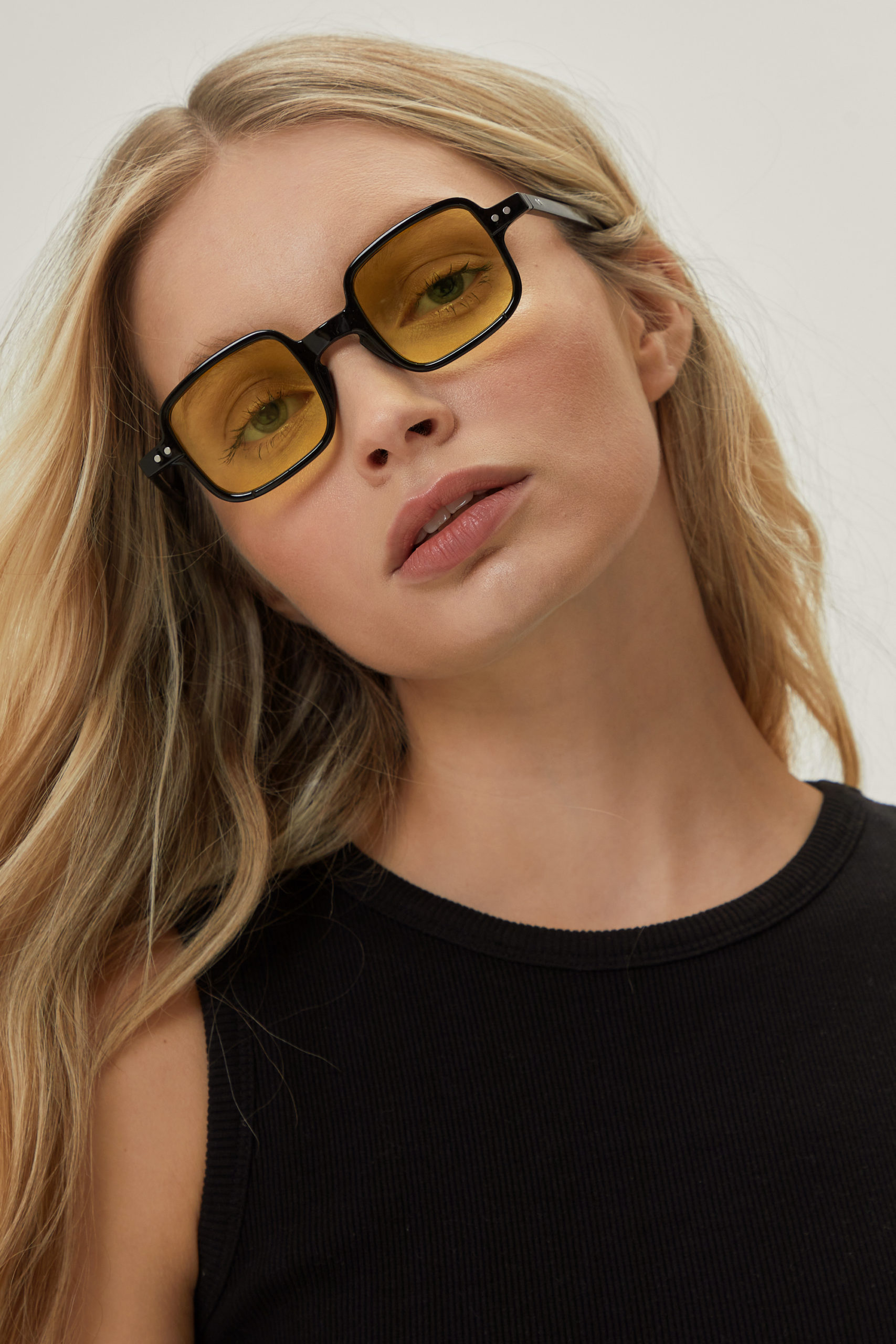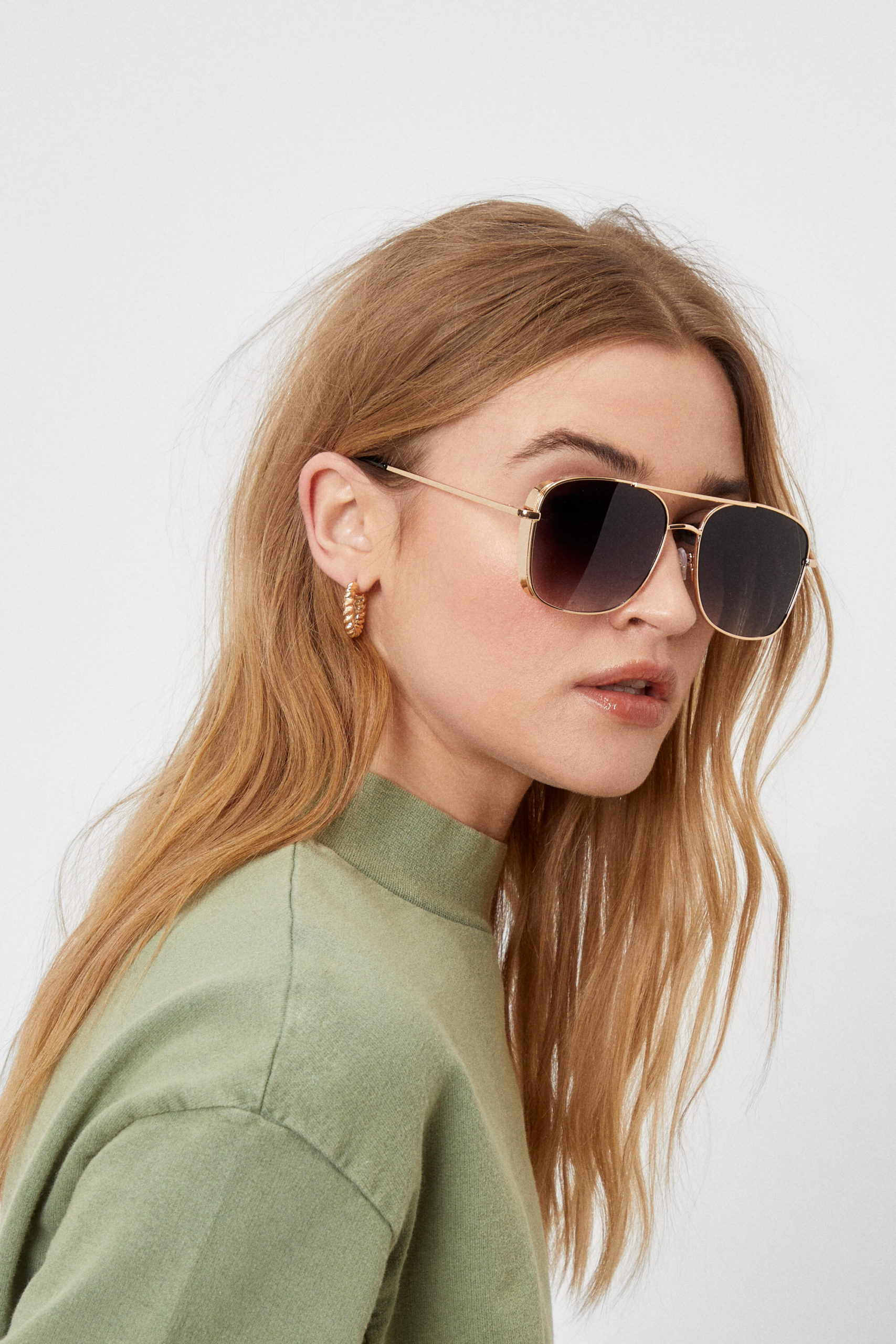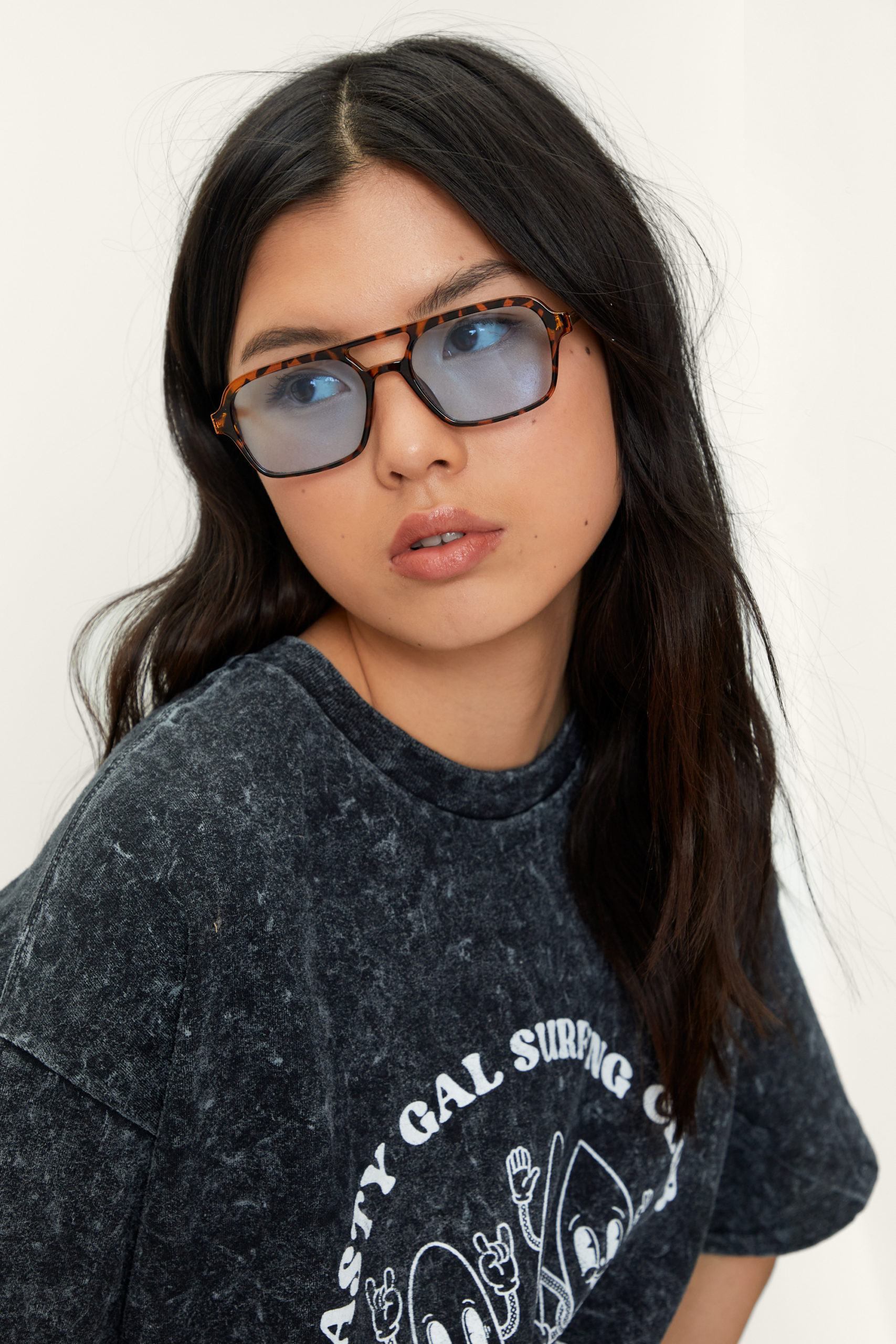 Retro Square Sunglasses
Mod meant large square frames were the eyewear of choice back in the swinging '60s. People were calling for big, loud and proud geometric shapes, and these popular sunglasses have had a revival in recent years. There's a subtle way to approach the square trend if you're shy of statement. Classic black square frames with dark tinted lenses hit the brief perfectly, and still add all the drama you need for your look.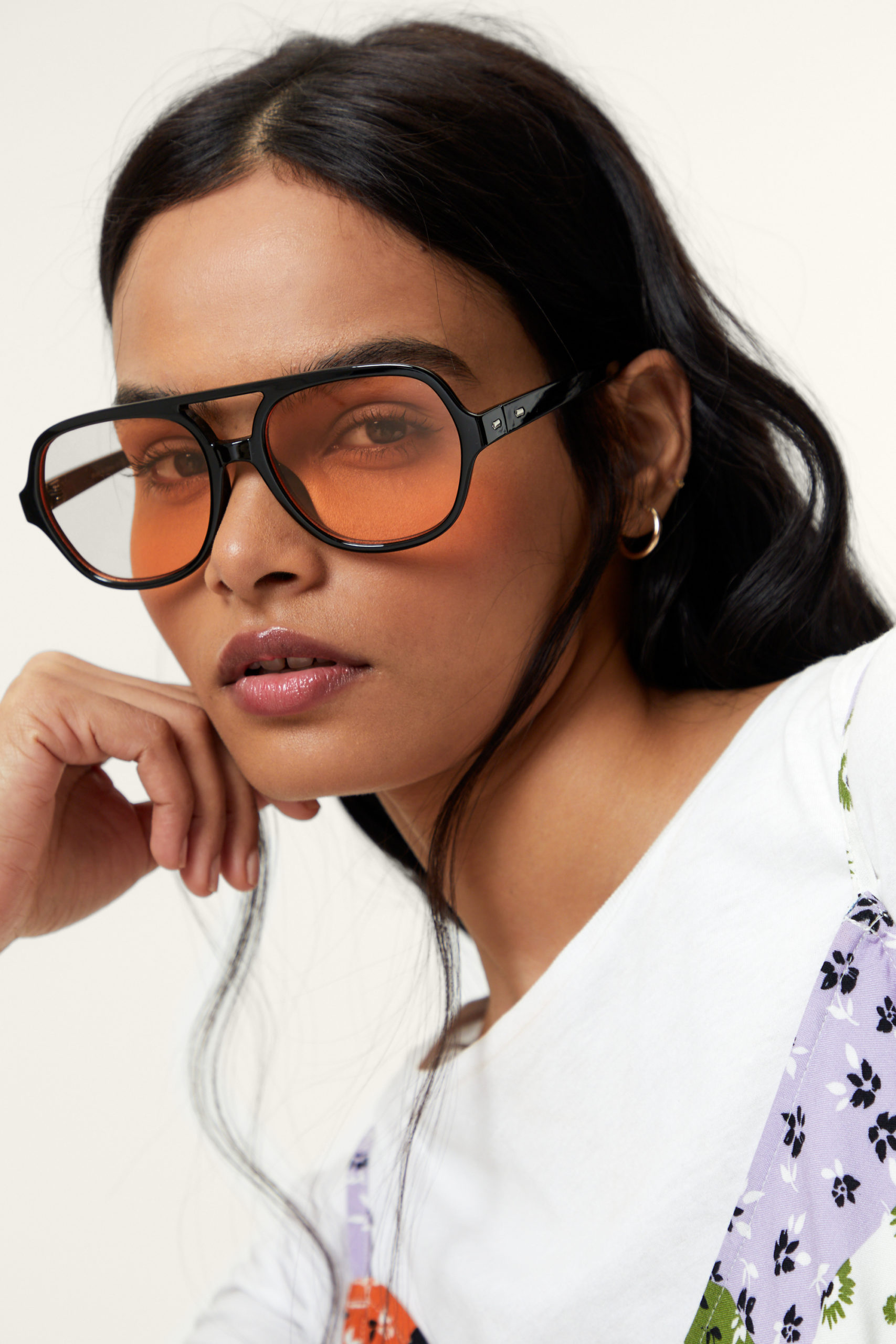 Oversized Sunglasses Trend
Why cover your eyes when you can cover half your face with frames that shield you from the sun AND social contact. A list of eyeglass trends for 2022 wouldn't be complete without calling out oversized. A celebration of the late '70s disco delivered large frames and lighter tinted lenses which we're buying into for 2022. Think pastel orange and pink hues that add a little Saturday night fever to flee market shopping. Alternatively, for early morning errands where you'd rather not be spotted, grab your ultra-dark oversized frames and be on your way.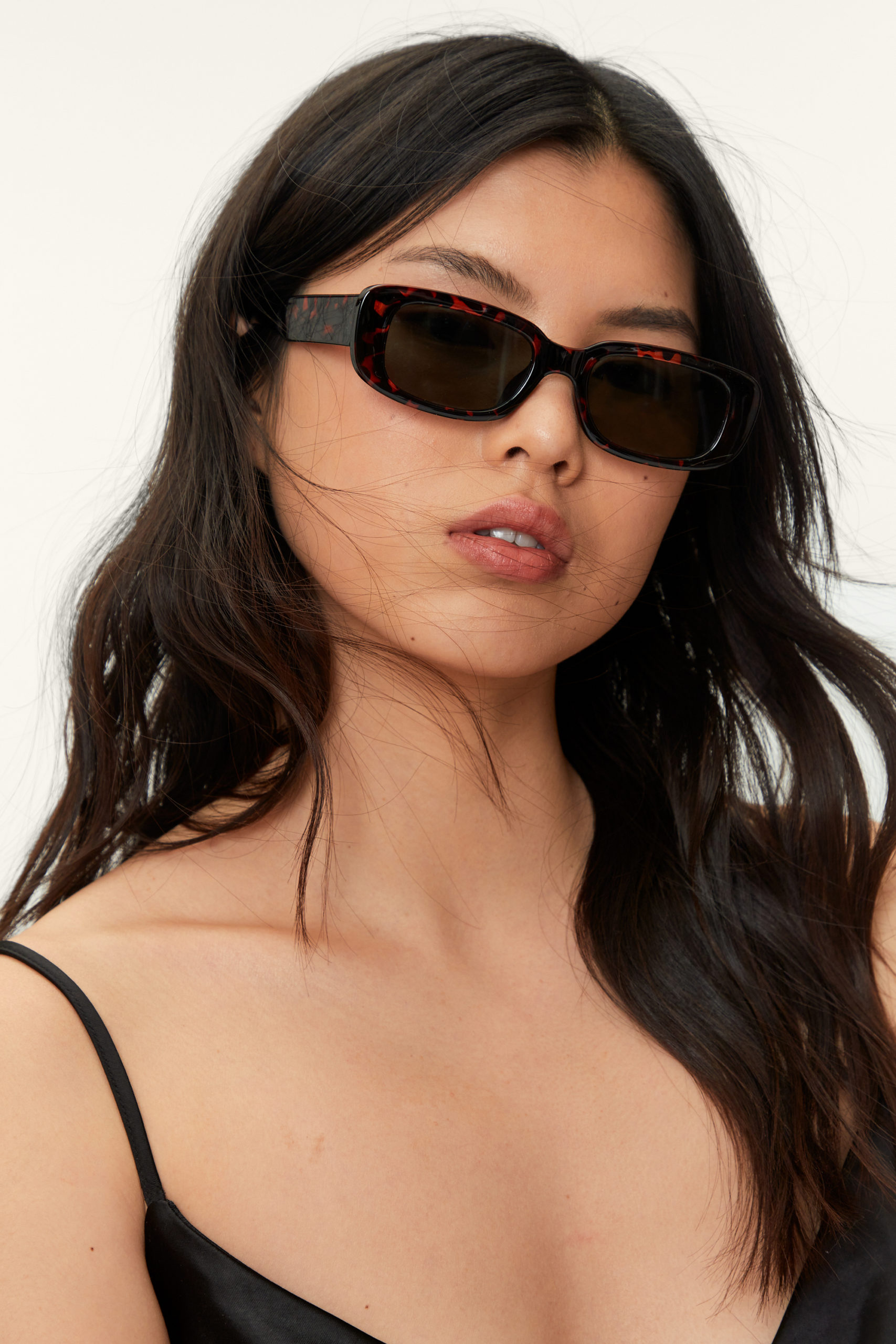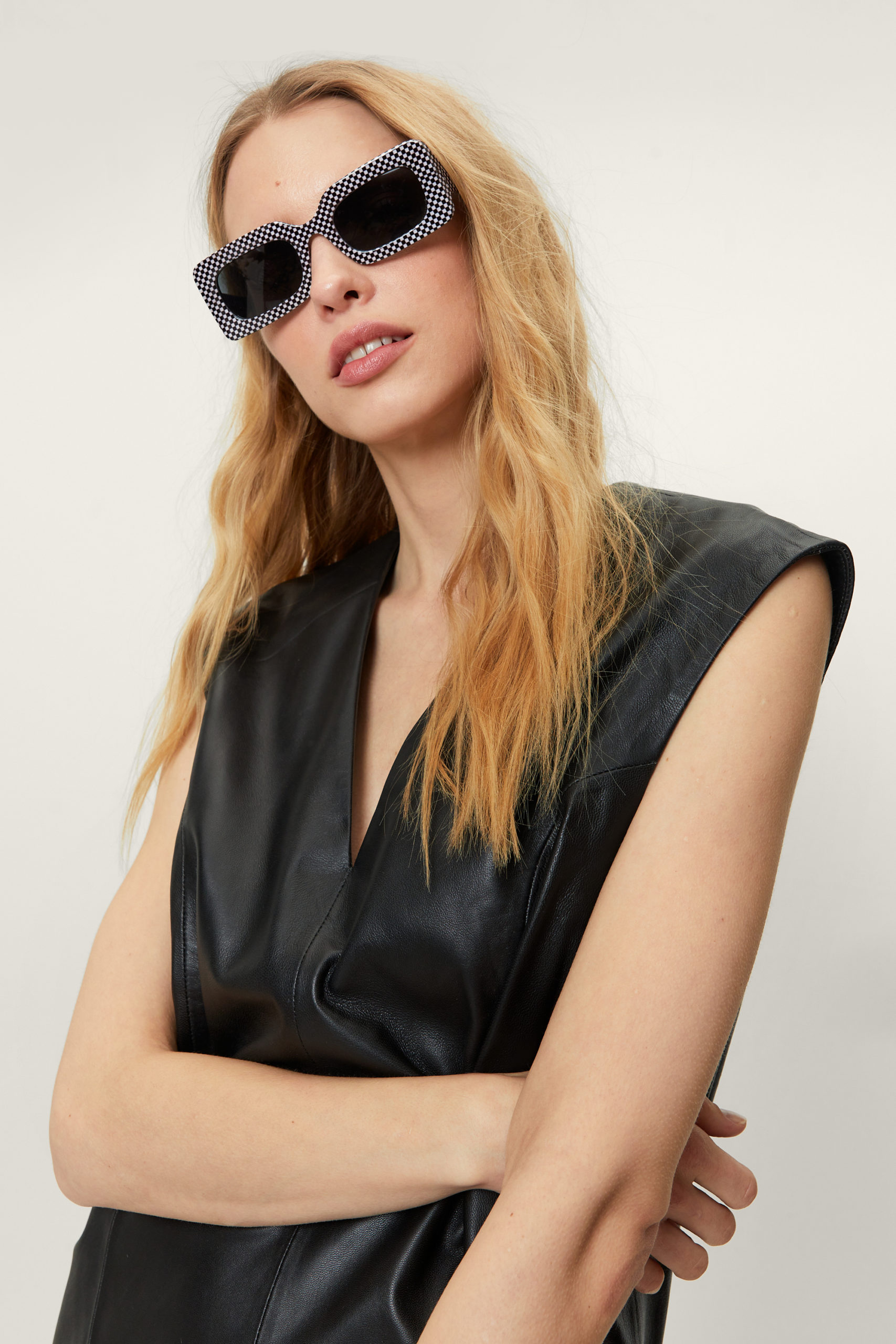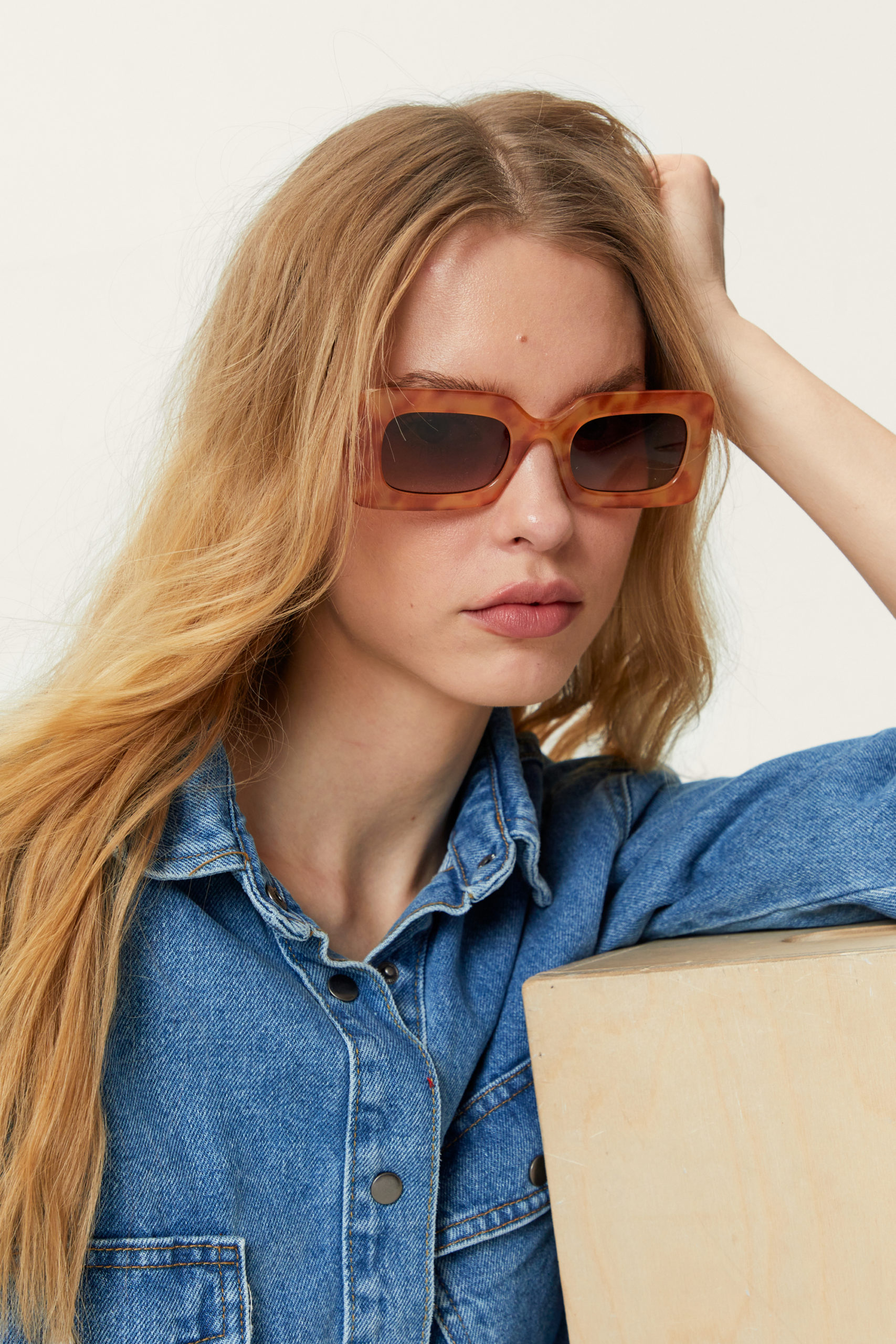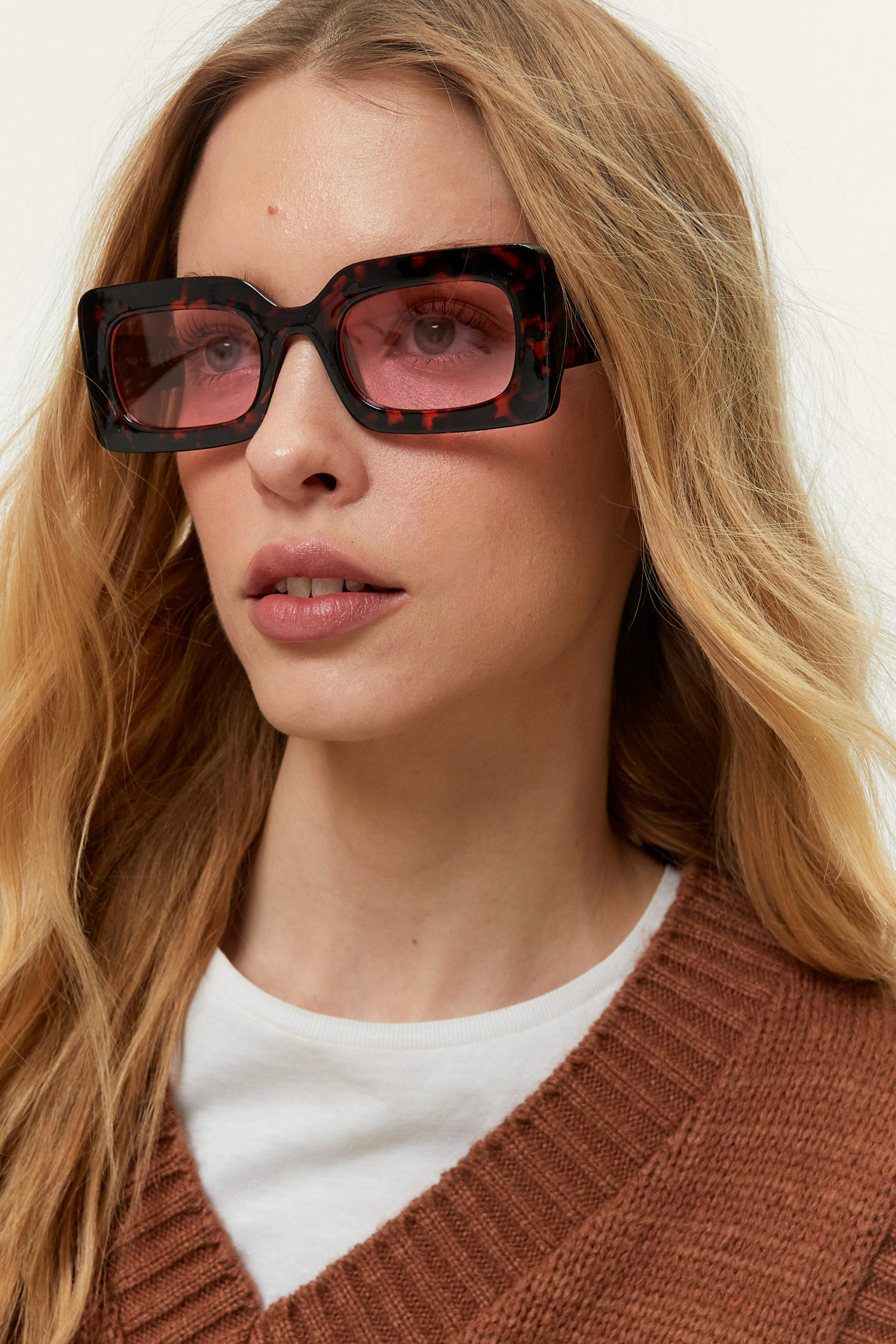 Rectangle Shades
We saw these trendy sunglasses blow up back in 2019, with thin, '90s-inspired rectangular glasses our sunnies of choice. For 2022, rectangular sunglasses are moving away from the narrow slim lens and towards a broader elongated version of the square. Bulky and fashion-forward, this chic design adds a sense of sophistication, and is the perfect transition piece between formal and casual plans.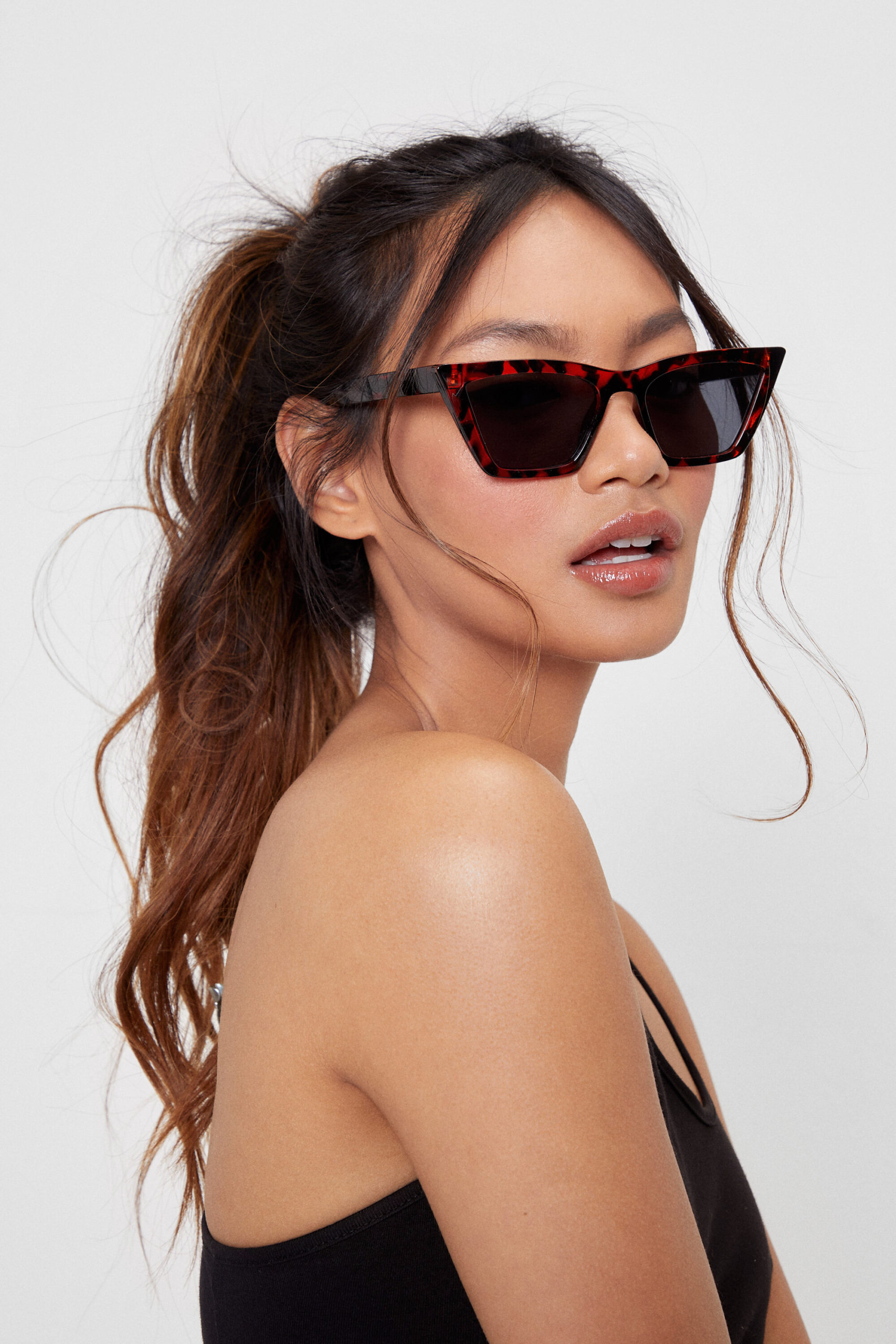 Modern Cat Eye Sunglasses
And finally, the never-out-of-style trend treasure that is cat-eye sunglasses. In terms of vintage style, they're possibly the most popular sunglasses for women. These ultra-feminine glasses are associated with the '50s and early '60s, and are an accessory in itself to be seen in. Yes, they're as relevant as ever for 2022, but trends this year include a modern take, with subtler wings and larger lenses in classic black and tortoiseshell frames.