You've been sent the date of your work festive party and the pressure clock starts ticking. Put down the wine and panic not. At Nasty Gal, we've got enough Christmas dresses to serve your festivities 'till 2040. Think statement greens, velvet minis, and timeless little red numbers. Read on to check out our top picks of Christmas party dresses for 2023. All you need to focus on is the free bar.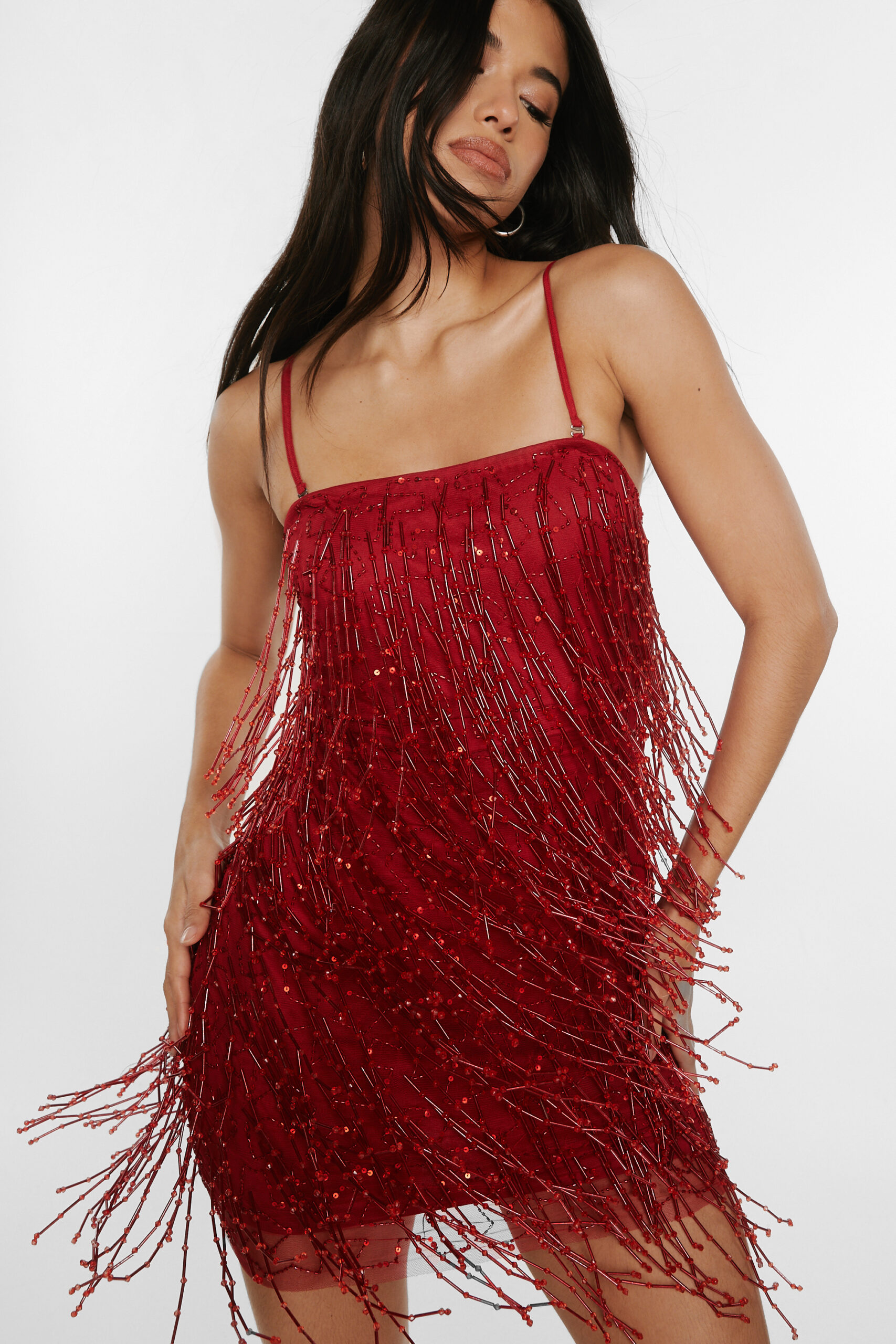 Red Christmas Dresses
It's a well-known fact; red pops in December more than any other month. So now is the time to secure a cute red dress inspired by Mrs Clause herself. Known for its links with desire and attraction, a red Christmas dress channels festive fun while adding a sexy twist to those evening plans. Style a slinky red, satin slip dress with black strappy heels and complete the look with a sleek up-do. Or, if dancing tops your agenda, wear a red two piece and chunky heels, and hang around mistletoe for that cute co-worker.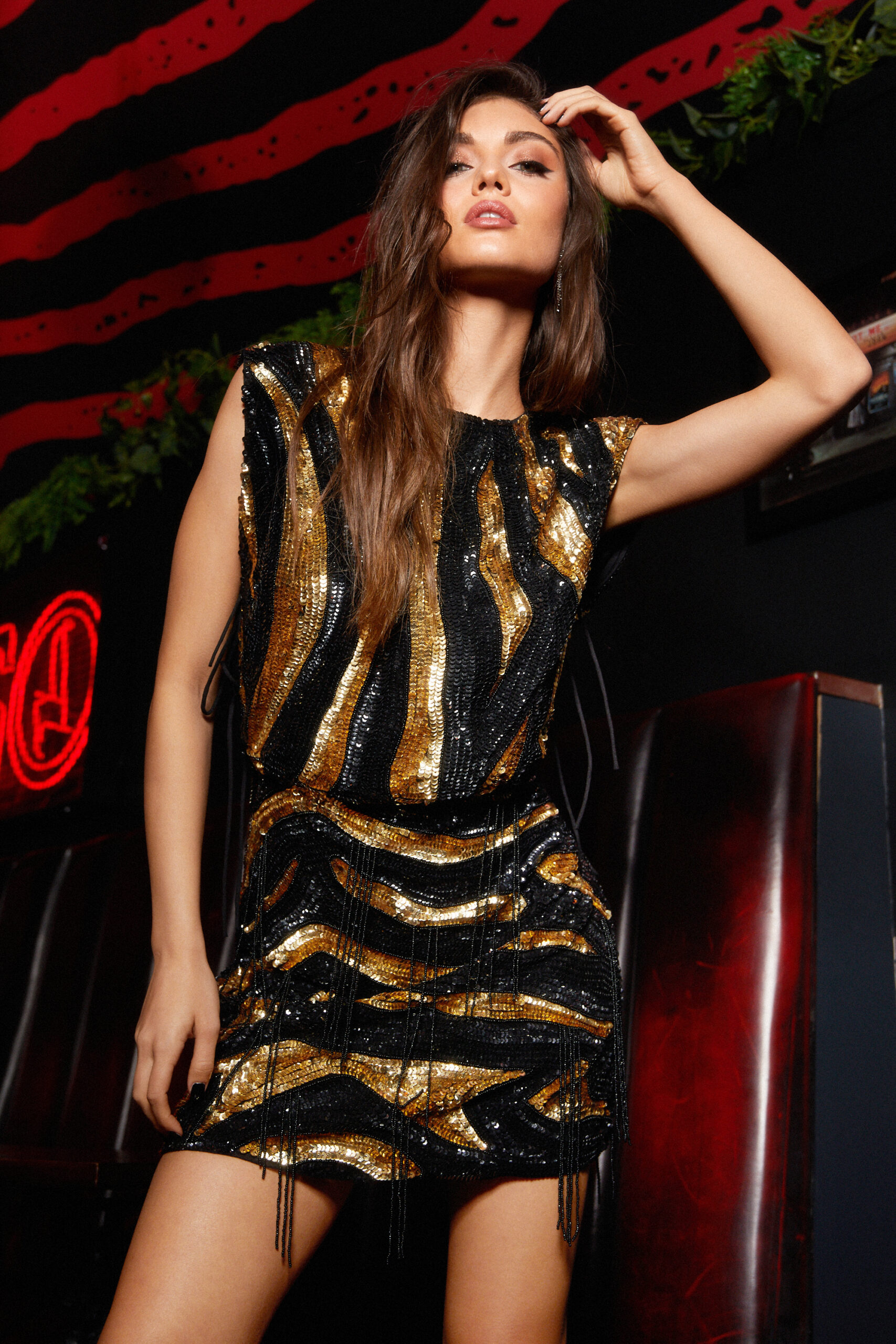 Sequin Party Dresses
Nothing sings Christmas party more than a statement sequin number. With enough sparkle to challenge the star on top of the tree, a sequin dress intricately layered with glossy or matte embellishments will guarantee to deliver on extravagance. (A must for formal festivities.) Slip on a long sleeve sequin mini, add a pair of chunky heels, and top the look with a red lip. Or, dial up the dynamics with multicolor and prints, and pair with simple accessories.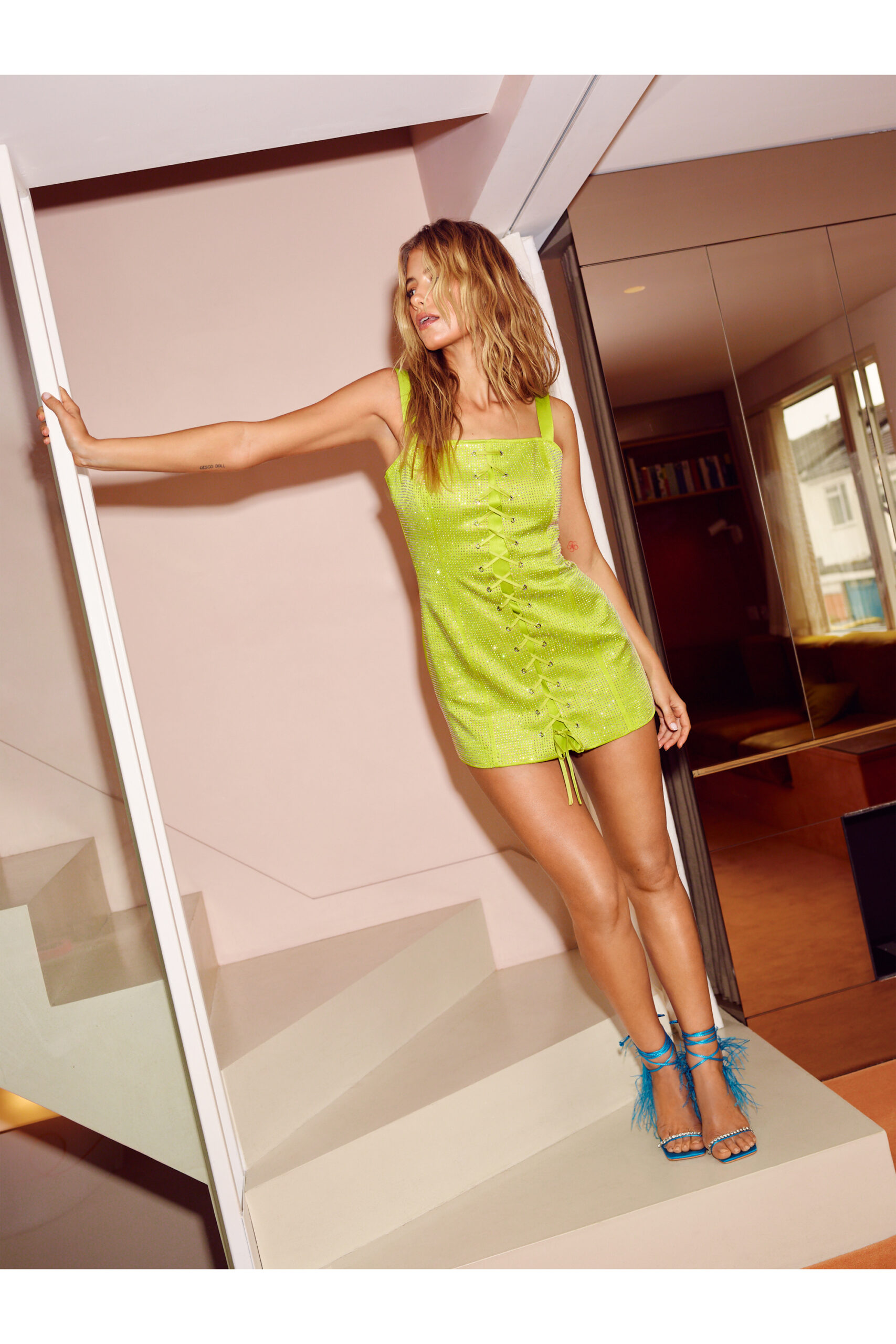 Green Christmas Dresses
If you decide to go down the cute Christmas dresses route but don't fancy red, take inspiration from our friends holly and ivy and switch it up with a seasonal green dress. Style a bright green mini shirt dress with white boots and a snake print purse.  Or, play with textures and style a feathered green mini with glitter heels and gold jewelry. FYI, emerald green looks great with peaches, pinks, and of course ruby red, so accessorize with pops of color for a bold party look.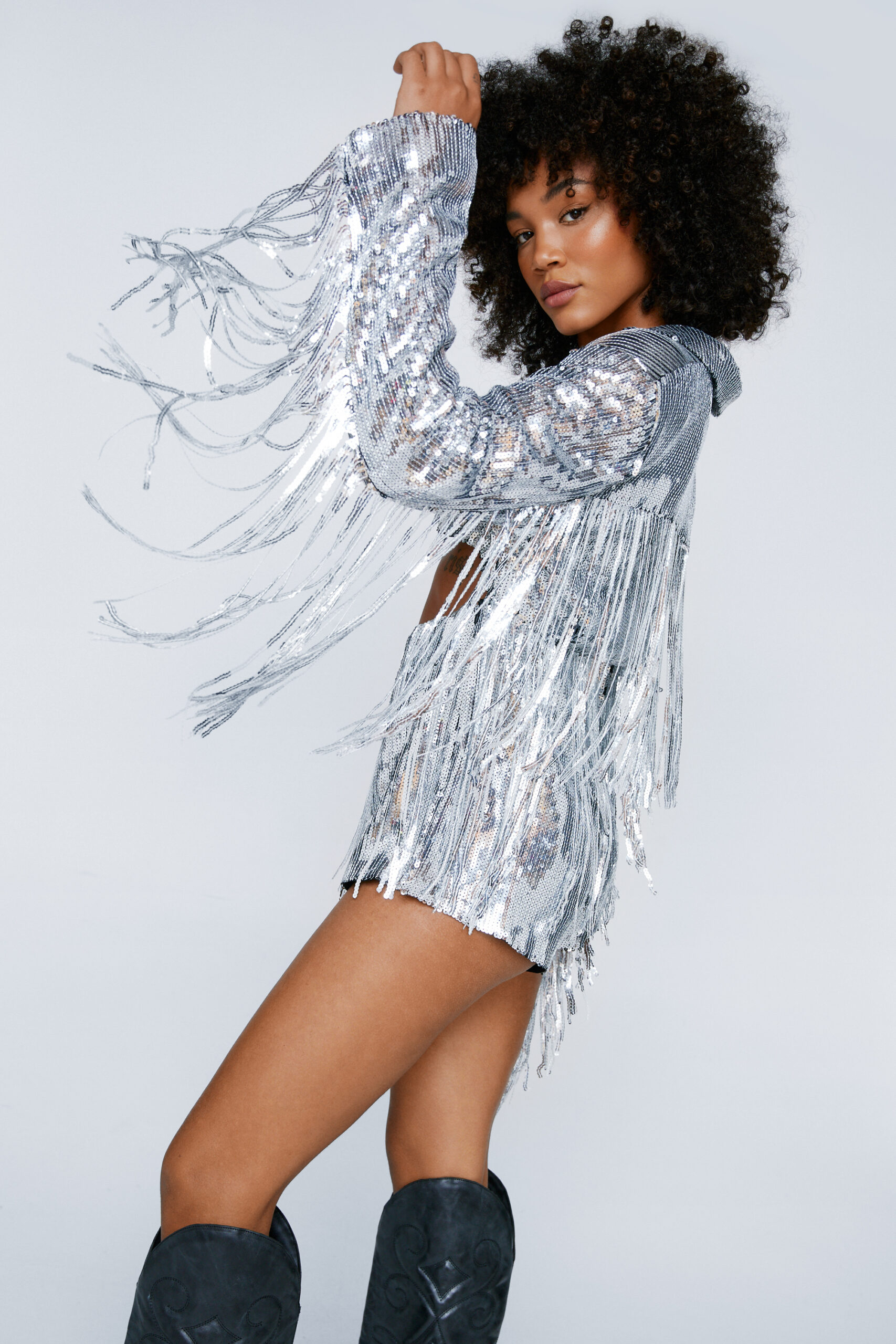 Long Sleeve Christmas Party Dresses
Cold weather approved.
Got plans, but concerned about the weather? Us too, girl. Fear not, as long sleeve party dresses are here to save the day. Simply grab a statement Christmas party dress which fills you with confidence, and layer with an oversized blazer, leather jacket, or longline coat. Add some knee high boots for extra coverage, and you haven't had to skimp on style to keep warm all night long.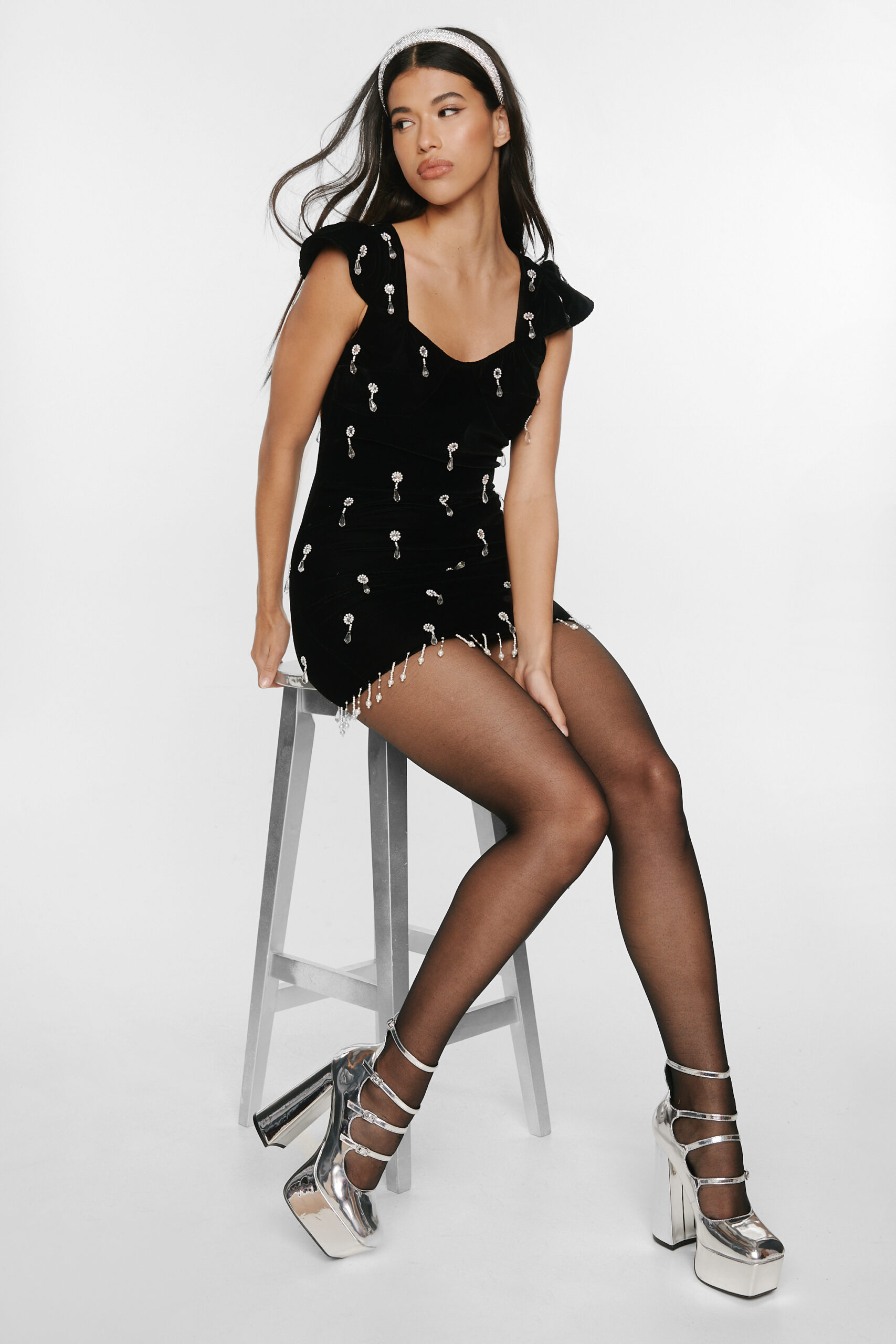 Velvet Christmas Dresses
Plush and elegant, velvet needs no introduction to the world of sexy Christmas dresses. Made using woven tufted fabric with a short dense pile, velvet is distinctively soft and luxurious, cozily hugging your frame. Style a maroon velvet midi with a sweetheart neckline that shows off your décolletage, and add a simple strappy heel. Or, wear a velvet jumpsuit with mules and a longline winter coat (for the cab to the after-party).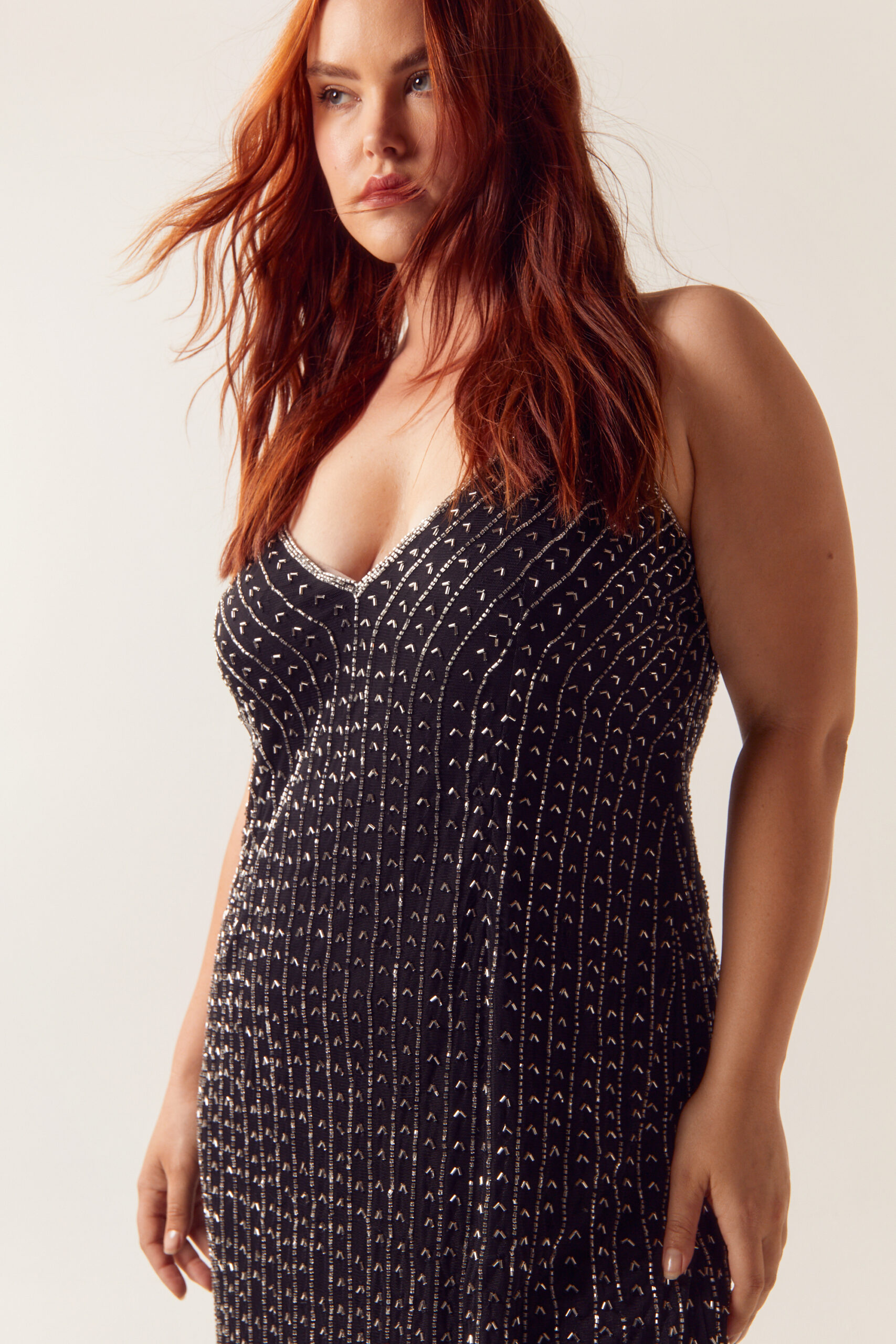 Plus Size Christmas Party Dresses
Whether you prefer to flaunt or flatter your curves, we have the plus size holiday dress for you. From relaxed, smock fits ideal for dancing the night away, to figure hugging silhouettes perfect for sipping champagne by the (hopefully free) bar, take a look at our top picks below.
We'll never skimp on sparkle, so pick a sequin dress with chunky heels for a dazzling Christmas party look that will be turning heads all night. Prefer something a little more low-key? Opt for a beaded or satin number for more classic glam. Either way, you'll be catching eyes all night long.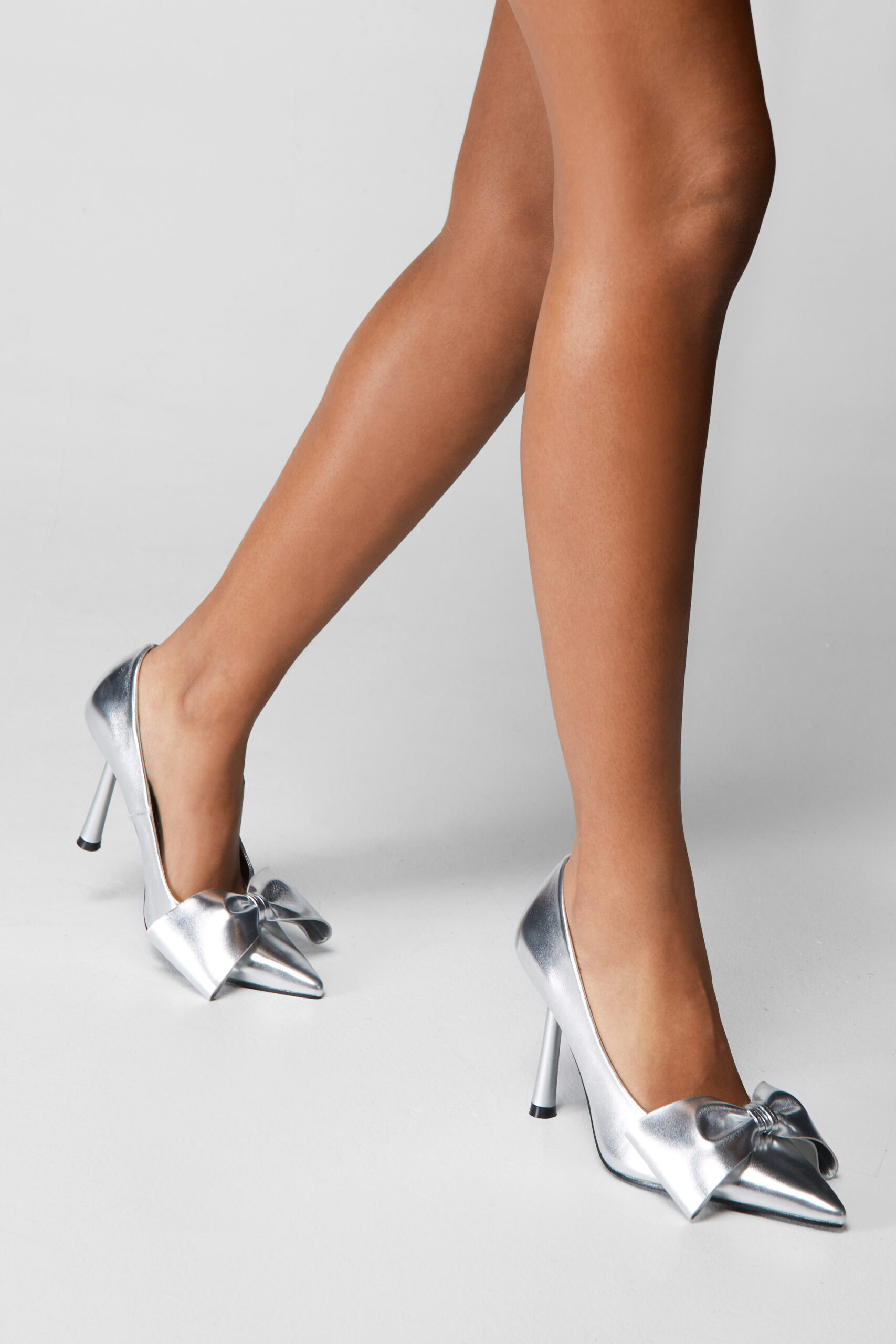 Holiday Trend: Bows
Would you like it gift wrapped?
This year, we predict bows to be a huge trend. From their ability to add some old school glam to your look, to their classic, feminine flair, bows are going to be big (in size and popularity). To make a statement, opt for a dress or jumpsuit with a large bow for your Christmas party dress. If you don't want to fully commit to the trend just yet, add a hair bow to your look for a femme twist.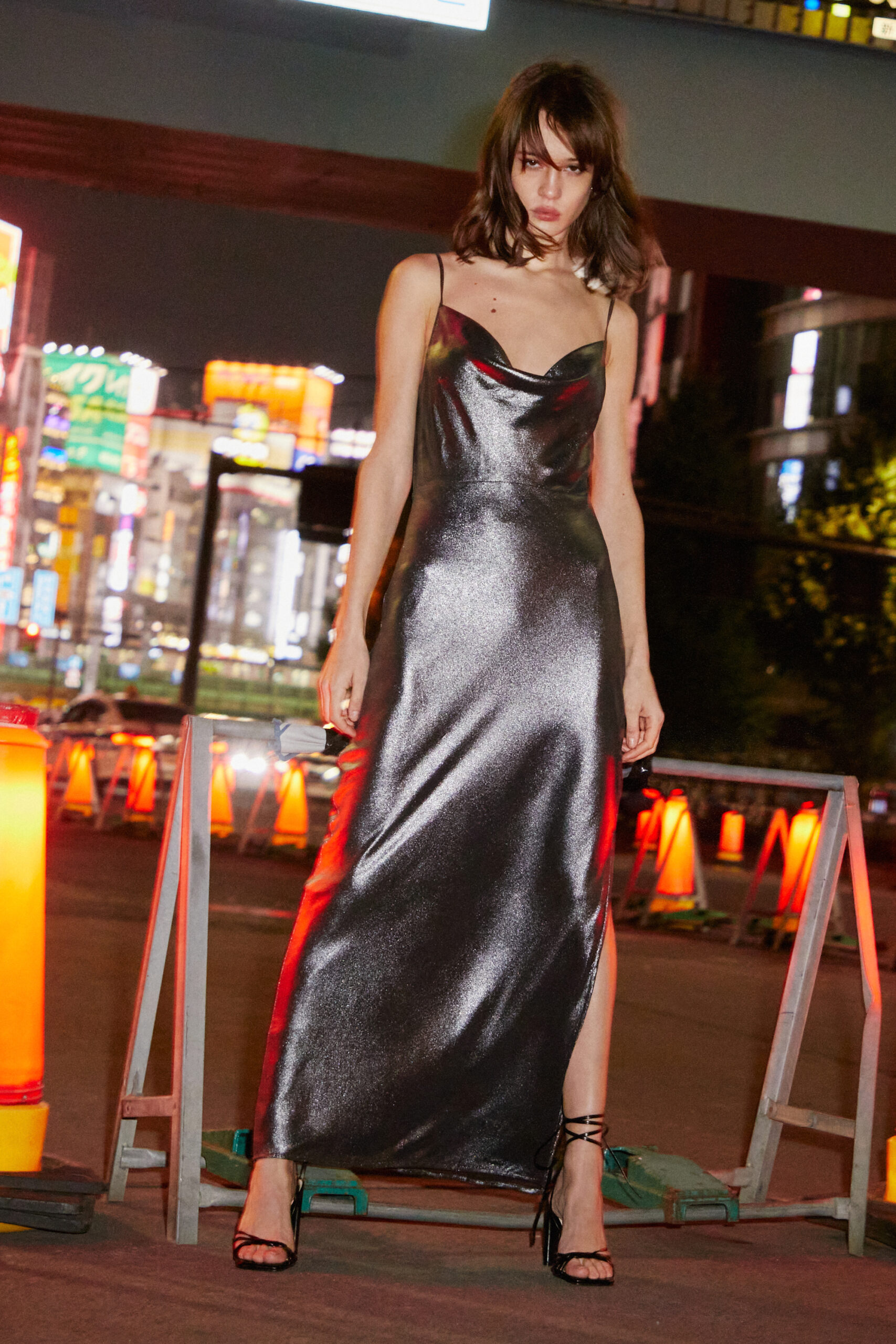 Metallic Party Dresses
The look of 2023.
This year's biggest trend – metallics – will not be missed this festive season. From slinky mini dresses to wide leg pants, catch the light and turn heads all night long in a metallic party outfit. Super easy to style with closet staples, like black heels and neutral toned bags, as well as sequins and mixed textures, metallics are here to stay and shouldn't be missed from your party closet.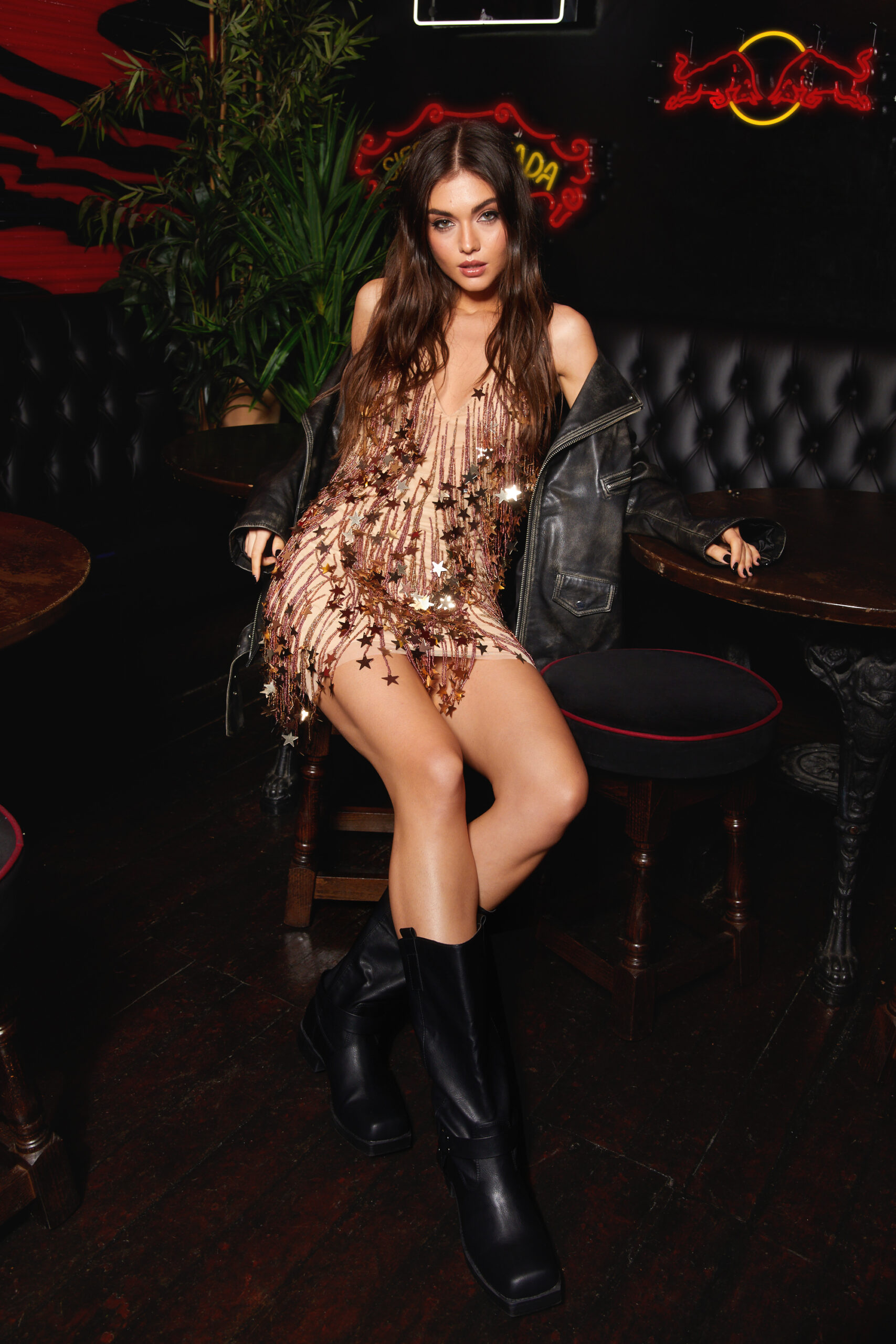 Fringe Party Dresses
Swish swish.
Bring the party with you, wherever you're headed, in a fringe party dress. Own the dancefloor while the fringe moves with you, beads and sequins glinting under the party lights, or quietly steal the show in a more formal setting while styling the dress with strappy heels or knee high boots.
Looking for inspo beyond your Christmas party? Read our latest post on the hottest Winter Clubbing Outfits for keeping warm this party season.
Enjoying the festive content? Don't stop here! Check out our holiday posts below: