Introducing our curated bi-monthly drop of vintage-inspired pieces and unique LA style finds, sourced globally. We link up with the city's insiders and muses who show us around as we tell the story of the city through their eyes.
The first leg: Los Angeles. Led by Los Angeles fashion thrifting expert MacKenzie Crawford, owner of Babes on Legs, a vintage hub offering one-of-a-kind pieces mixed with essential staples from eras bygone. She sees LA style clothing as an art-form and an expression of the self, and wants people to feel more at ease with what they have in their closets. "Life can be stressful and having a collection of quality pieces that make you feel happy, confident and are going to get you through the day is important." Curated with love, MacKenzie's brand incorporates functionality, comfort, timelessness and sustainability within it.
Follow us as MacKenzie takes us from flea market to city scouting where we discover influences for our first collection—a mix of relaxed fits, mesh fabrics, striking co-ords and screen prints inspired by laidback LA street style culture and the vibrant hues that embody the city. Browse through our collection of soft touch co-ords, fluid mini dresses and easy breezy resort wear. Hop in as we road trip around the world, exploring its hidden treasures.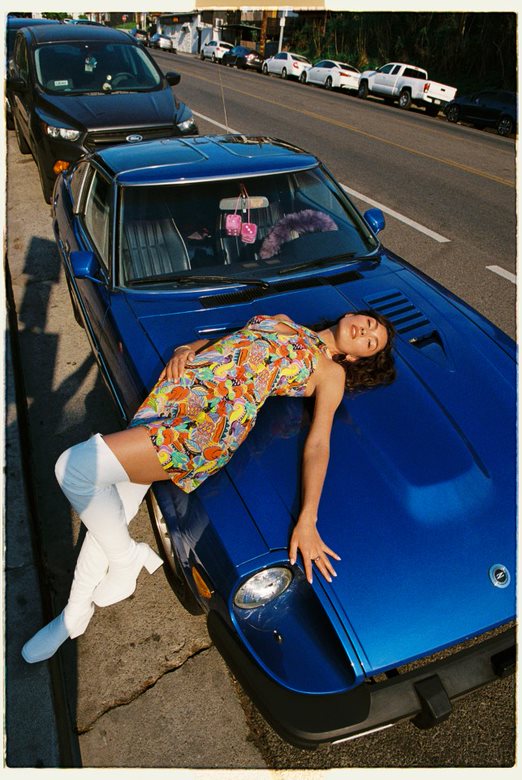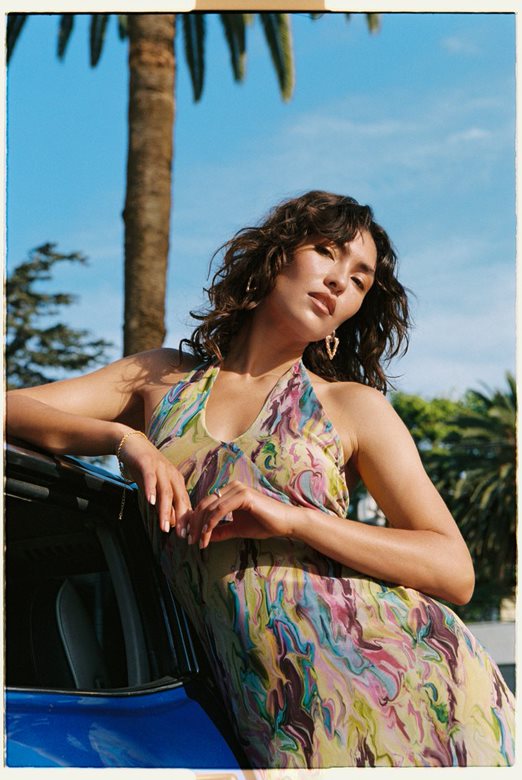 We sat down with MacKenzie Crawford to talk everything from her favorite LA city spot, to her best hangover cure. Read on to learn more about our LA muse.
What is your spirit animal?
Saluki Dog.
What accessory are you currently obsessed with?
My Fendi baguette that I found at an Estate sale.
Best place to grab a coffee in LA?
Maru Coffee in Los Feliz.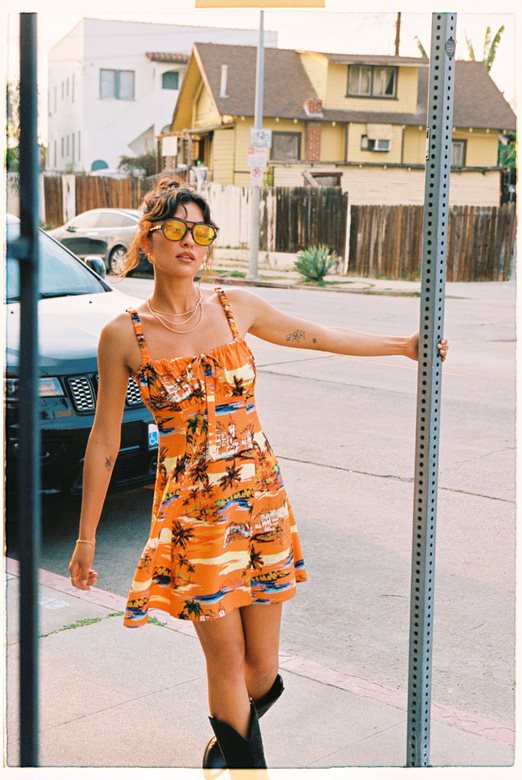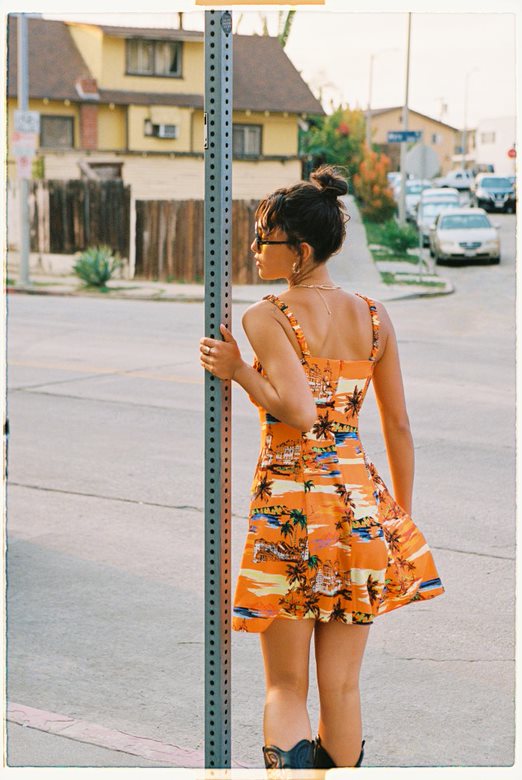 What is your vintage shopping hack?
Always bring cash.
What is your favorite spot in LA?
Griffith Park for hiking or Barnsdall for a picnic.
What is your best hangover cure?
Breakfast tacos.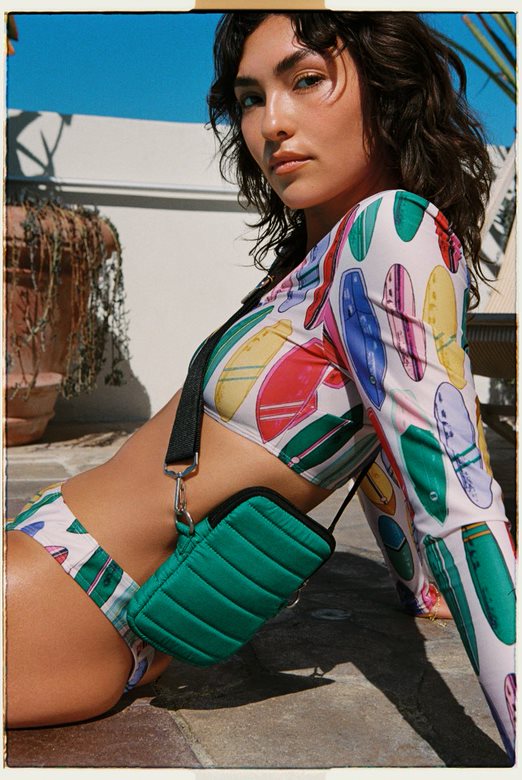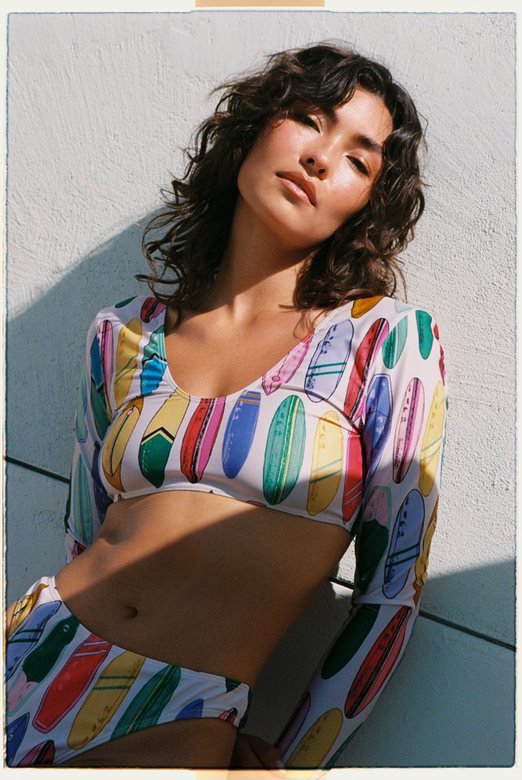 Any hidden talents?
Sims 2 character development.
What is your favorite vintage find?
Hand-painted faces scarf or hand-painted everything. As well as my Pucci lycra boots.
Where is your go-to location in LA for a night out?
The Prince, HMS Bounty, The Dresdon, Tiki Ti, and Casa Vega.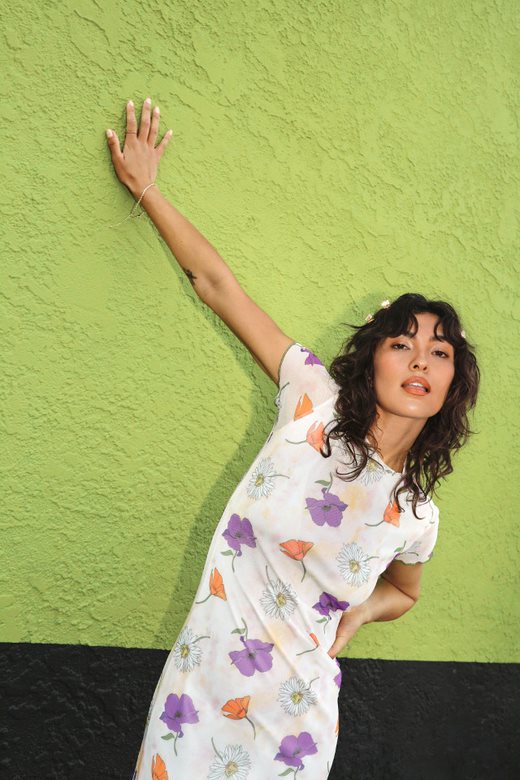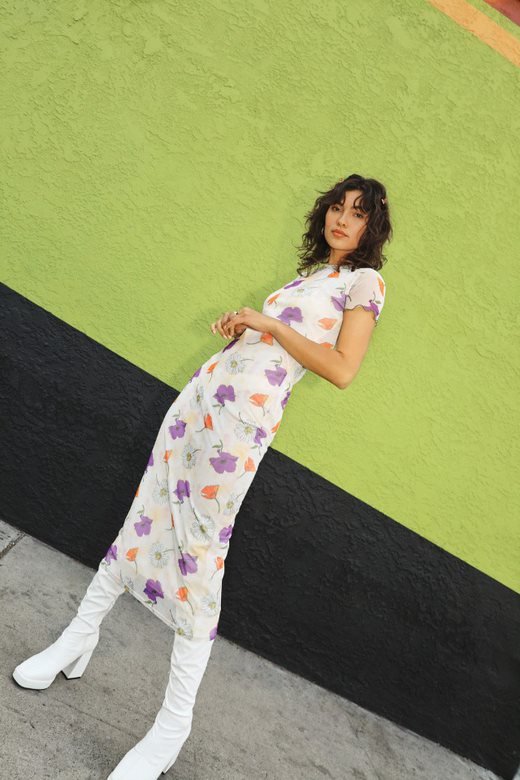 If you could live anywhere else where would it be?
NYC, Mexico City or Barcelona.
If karaoke's on the cards, what are you singing?
Amy Winehouse.
If we look in your bag at any given party, what would we find?
Always eye drops, a disposable camera and Dossier perfume.
For continuous Los Angeles style trends, be sure to follow MacKenzie's Instagram – babecoin_ and her business Instagram- Babes on Legs.