Just launched: The MacKenzie Porter Edit. We've teamed up with Mackenzie Porter country singer-songwriter and actor, to launch an edit inspired by country flair meets modern styling. Browse MacKenzie's iconic range of staple tailored suiting sets, washed graphic tees, light denim and leather pieces, in a mix of staple neutrals, pops of color and print accents. Product standouts include, supple real leather mini skirts and pants to style with the matching leather blazer, season must-have platform heels, and statement embroidered varsity jackets. An AM to PM collection, wear anywhere from weekday errands to weekend bar hopping. Discover the full edit here.
We sat down with singer-songwriter and country icon MacKenzie Porter, to gain insight into her background, style inspiration, and the main influences behind her edit with Nasty Gal. Read on to learn more about the introverted extrovert that's taking the Nashville country world by storm.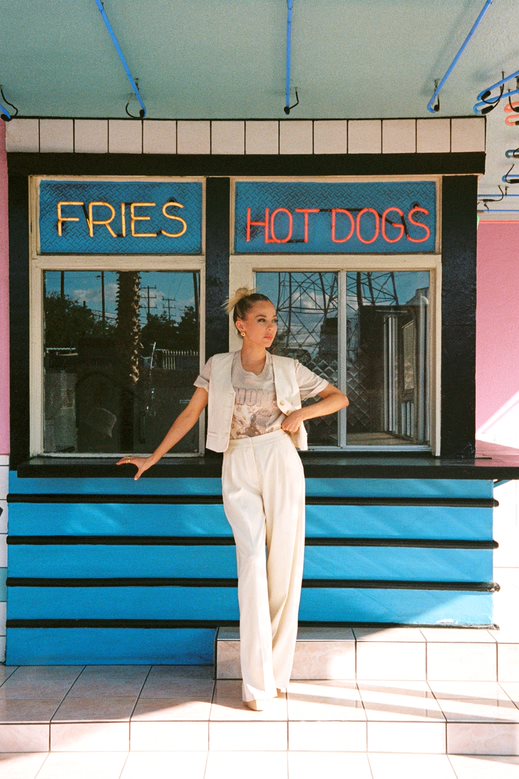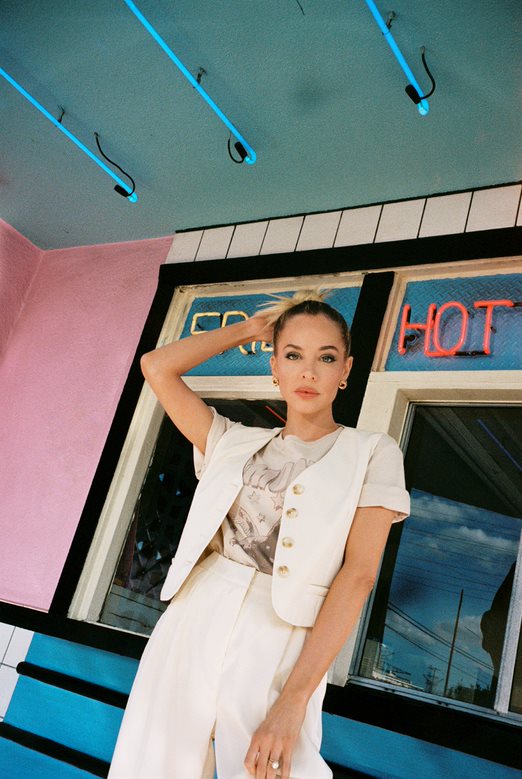 You grew up around music, have acted and are making headlines as a singer-songwriter – tell us a little more about yourself and your background.
I grew up on a cattle and bison ranch that has been in my family for five generations. At heart I'm a small town girl who lives in the city. I fell in love with country music and acting before I can even remember— it's who I am, it's in my blood. I moved to Nashville six years ago to write songs and somehow get on the radio. I really believe in the power of manifesting, working your butt off, and asking for what you want.
What has been the most valuable thing that you've learned along the way? 
Treat everyone kindly and fairly along the way. You never know what someone might be privately going through… You also never know when that assistant might become a CEO!
What made you want to collaborate with Nasty Gal? 
I've been shopping at Nasty Gal for years. I love their street style but I also love that they have outfits for me to wear on stage at my shows. They have the perfect balance of chill and flashy… just like moi!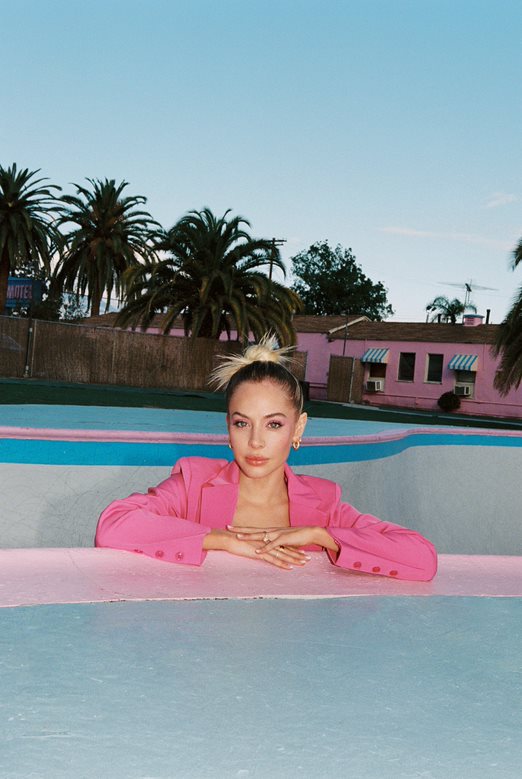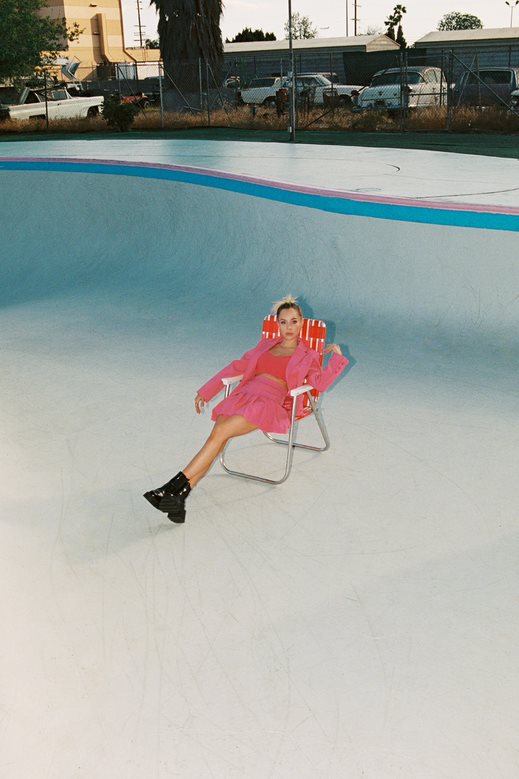 What influenced the pieces within the edit?
I play country music and grew up in the country, so I wanted that to resonate throughout my edit. I love elevating what you would normally think when you think of country fashion. I love anything oversized, especially a good suiting set or a graphic T-shirt moment.
How has your style evolved over time?
I used to always feel like I had to pick a 'look' or a 'style', and always had to play within those lines. Now some days I want to wear everything baggy and dress super casual. Other days I want to wear a sequin dress—and they are all versions of myself!
What's your hero piece from the edit, and why?
My hero piece is the sequin dress! It has shoulder pads, it has sequins, it has tassels! I'm going to wear it for a very special show I have coming up…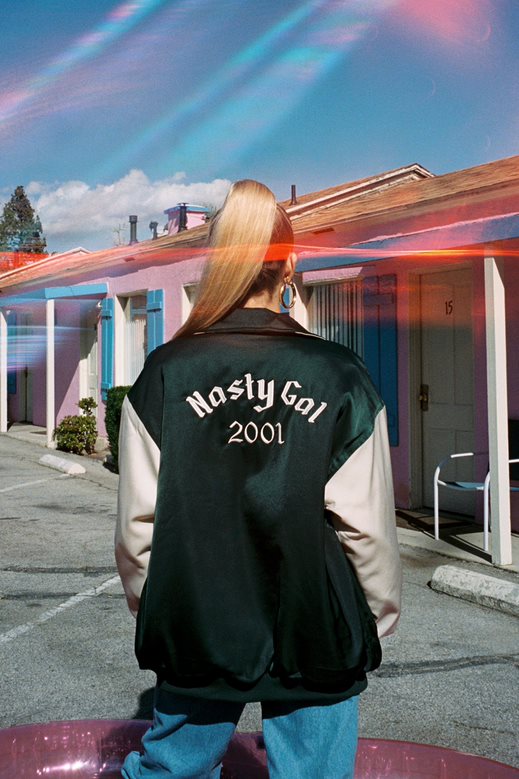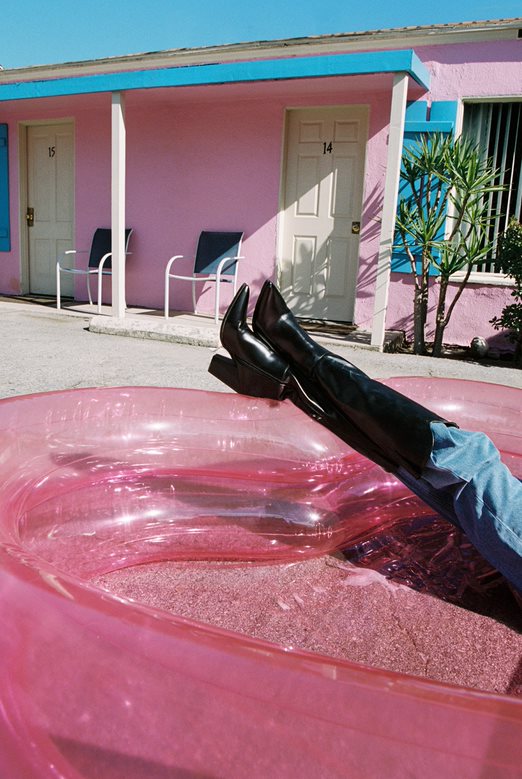 What are you currently listening to?
I'm currently listening to Maren Morris's new record, GAYLE's new EP and every single episode of SmartLess.
Who inspires you? 
My family and my husband!
If you could dress anyone in your edit, who would it be? 
Hailey Bieber!
What three pieces from your closet do you have on rotation right now? 
My oversized leather jacket, my Nasty Gal peachy baggy jeans and a simple black bra top.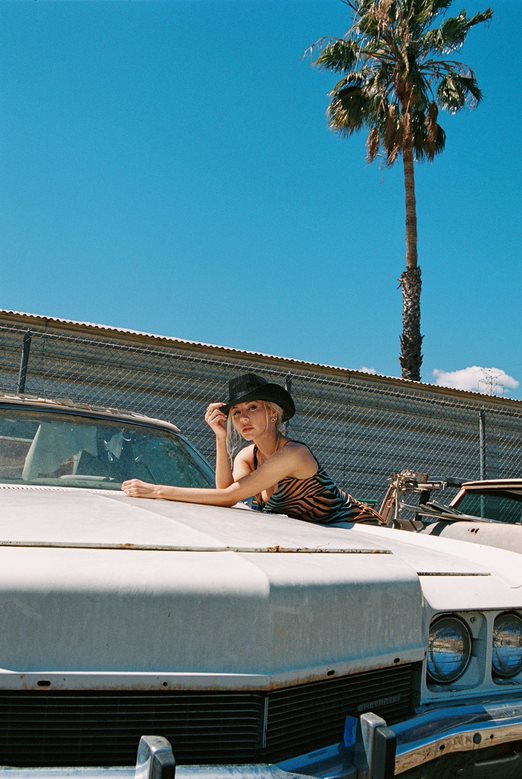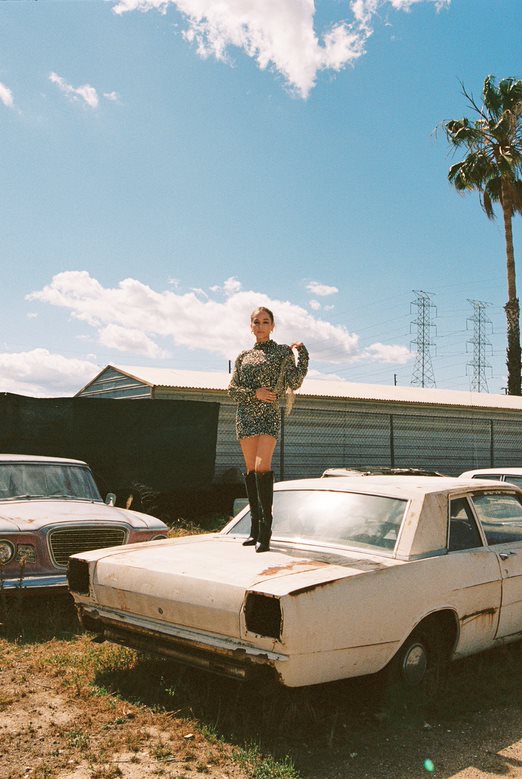 You're heading to a gig – which piece from your edit are you wearing? 
The black and gold sequin dress or the pink sequin dress… I play country music y'all!
Tell us something not many people know about you 
I'm an introverted extrovert. I'm ALWAYS in social settings and I think a lot of people think I'm really outgoing… and I am. However, it's really important for me to go home, be alone and recharge.
What's next for you?
So much new music! I can't wait for you all to hear.