Laid-back, confident, and cool as hell–Ryan Destiny's aura speaks to you as soon as she enters a room. From her girl group beginnings to singing and dancing on a hit TV show, Ryan's journey is only beginning. She knows this, and she's poised for every single good thing coming her way. We sat down with the multi-talented babe to chat about her budding career, her favorite style tips, and what she enjoys most about working with some of Hollywood's living legends on the cast of Fox's Star.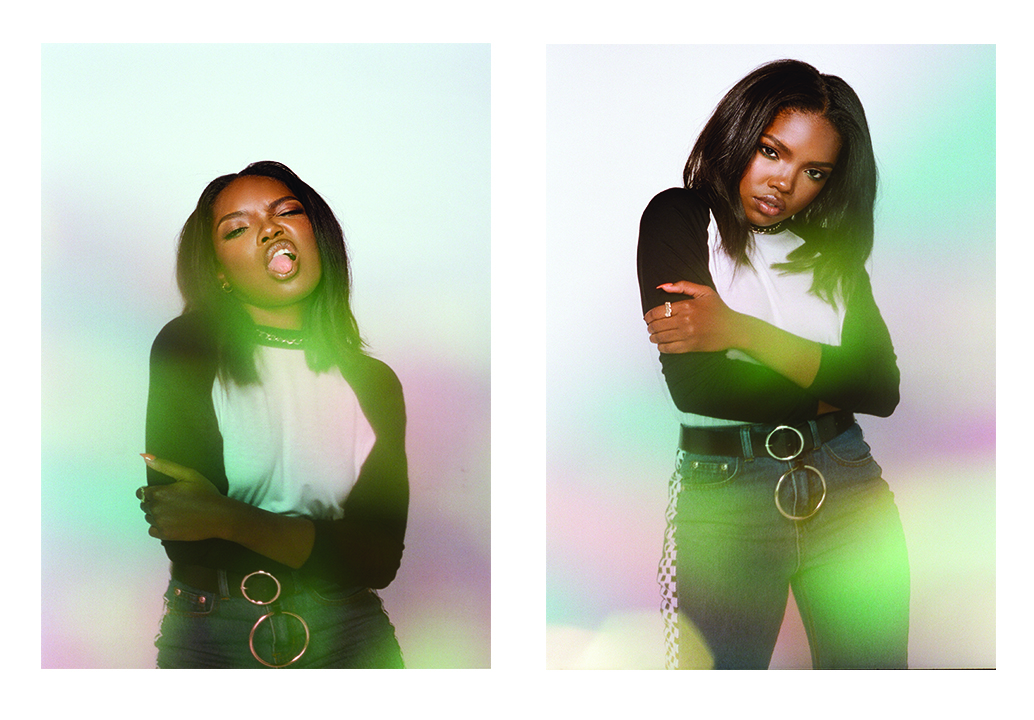 When did you first fall in love with music?
I first fell in love with music growing up because my dad is a singer. So it was kind of in my blood. I would be around him when I was a baby in the studio whenever he was recording, performing, singing around the house. It's just in me. It's just been there as long as I can remember.
When did you first realize you want to pursue it as a career?
I feel like probably around middle school because that's when I formed a girl group. It was like the old singing in recess type of thing and we just continued–we were best friends. And that's just how it formed. It started out like that and my parents didn't take me seriously. I was just like, "I want to do this". They finally took me seriously in high school and that's when we really started doing more. All of our parents were heavily in our lives for our careers. But it was around middle school that I just knew it.
So you started out with a focus on music, how has it been transitioning into acting and bringing that into your skillset?
I feel like acting and singing go hand in hand for me, so it kind of caught me when I was younger. I didn't seriously go into it until high school. That was only because I was having success in singing so I was focused on that because it was going well. But once I started auditioning and getting back into that groove, I was just like, "I love this". When I got one of my first jobs, it kept coming and luckily it came in an even bigger way with Star. So I'm just really thankful to have a platform where I'm doing all the things I love in one project–singing, dancing, acting. It's literally a dream. One of the things I didn't think would actually happen, happened.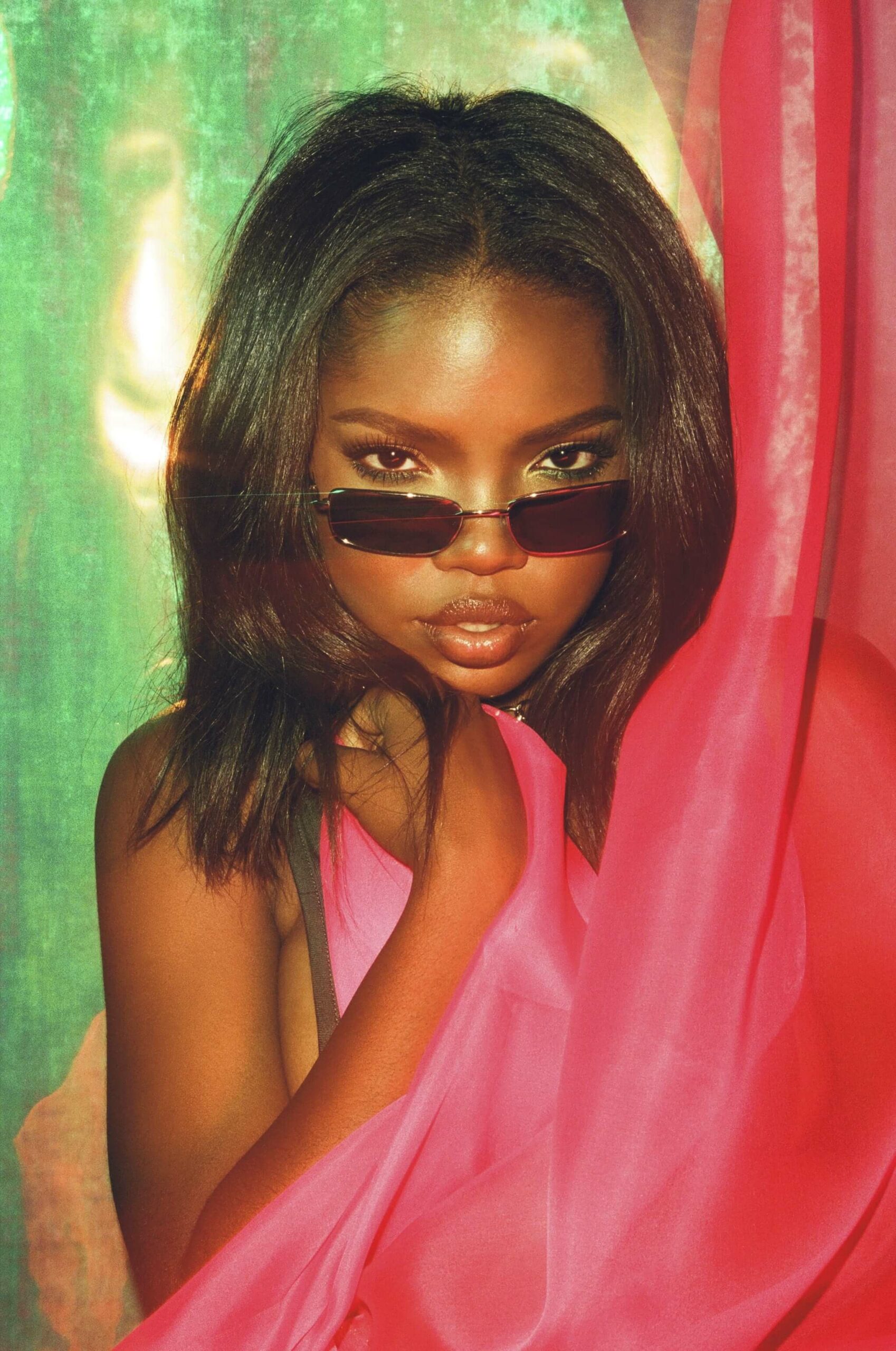 What advice would you give to young girls who are afraid or don't feel confident to pursue more than one passion at the same time?
I just say screw it. Screw anyone who doesn't feel like you should. I think that was more so a problem a few years ago. Now it's such a time where it's more of a thing. It gives people the opportunity to figure out more about themselves and more about what they're capable of. We weren't brought into the world to do one thing. It doesn't make any sense–I would just say go for it. Just do it–why not?
So you're part of this amazing cast on Star–how is it working with legends like Naomi Campbell, Lenny Kravitz, Queen Latifah, Brandy?
It's surreal and I feel like everyone asks me this question, I say the same thing. It's only because I have nothing else to say. I didn't think as a little girl, watching these people on television listening to their music that I'd be on a show with them. It's the weirdest thing. Or that they'd be fans of me and that we'd be working together and become friends. It's a really weird thing to wrap my head around. It's really cool and I just learn from each and every one of them.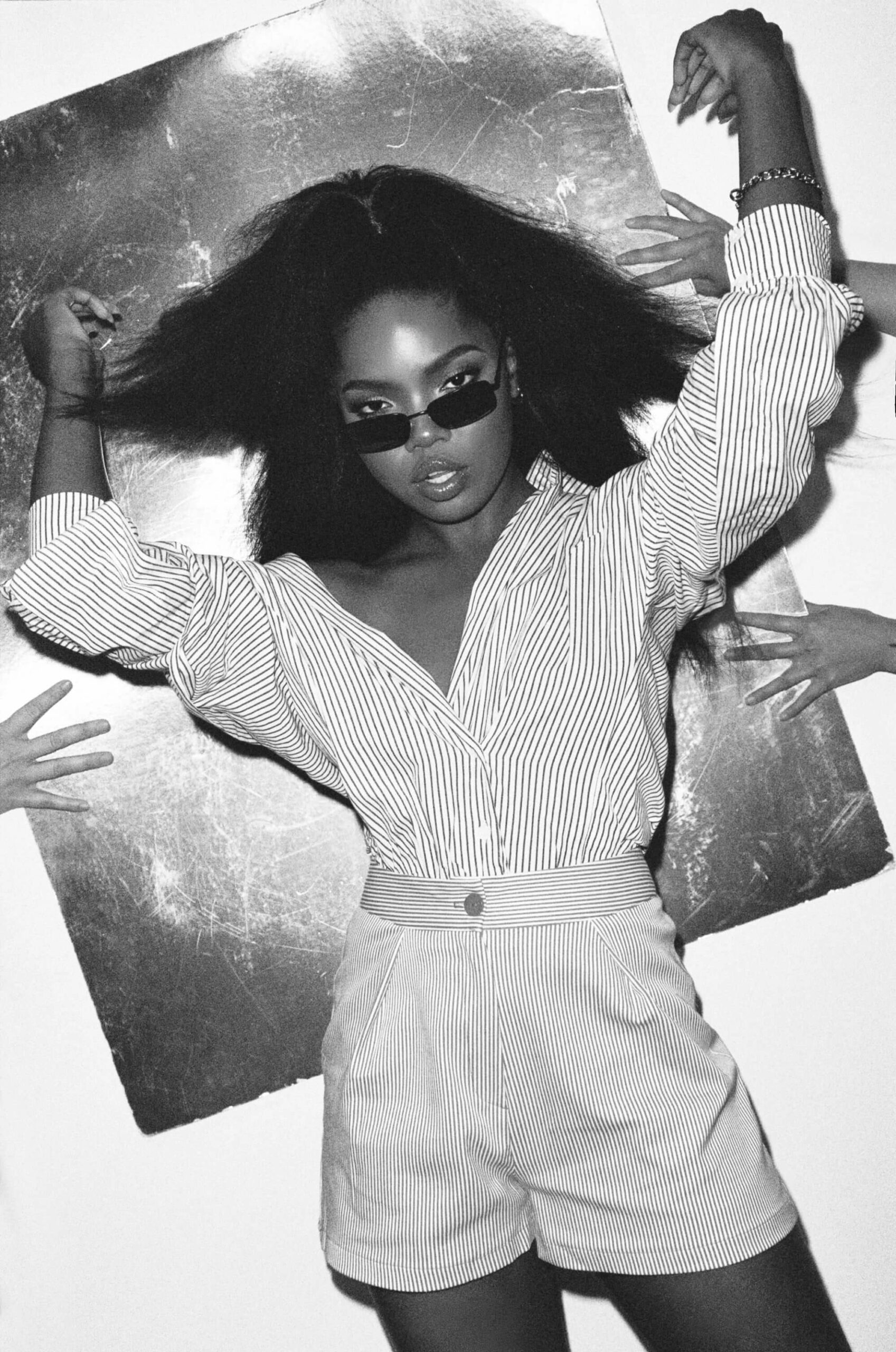 So you were in a girl group and you work with mostly female co-stars, how has it been working beside women in the entertainment industry?
It's really cool. Not going to lie, it has its moments. Women are strong human beings, so it can be a lot at times–especially when you're in the girl group world of it. It always felt empowering, I always feel more empowered being surrounded by strong women and women I look up to. Queen Latifah is one of the most humble, genuine spirits I've ever met. She's such a cool woman to look up to–all she's done and how she's carried herself throughout her entire career is something I definitely want to do. Growing with a lot of my cast mates and figuring out what we need to do to work better together is one of my favorite things. Like I said, it does get tough, but that's just how it is. And we know we're stronger and better together. And when we come together it's a really beautiful thing.
Your style in three words?
Eclectic, laid-back, and me.
What's one thing in your closet you can't live without?
It's new–I just bought the best pair of jeans I've ever owned in my entire life. It's really hard for me to buy jeans–these ones cuff me at the butt and they're baggy at the bottom and they're high-waisted. They're the best jeans ever.
Favorite movie of all time?
One of them is Selena. It hit me so much as kid and stuck with me forever. It made me research Selena heavily–I was really inspired by that movie. It's one of the reasons I do what I do today.
Favorite song right now?
Floating by Alina Baraz.
Favorite junk food?
Fried oreos. I could tear up some fried oreos all day. I crave them daily.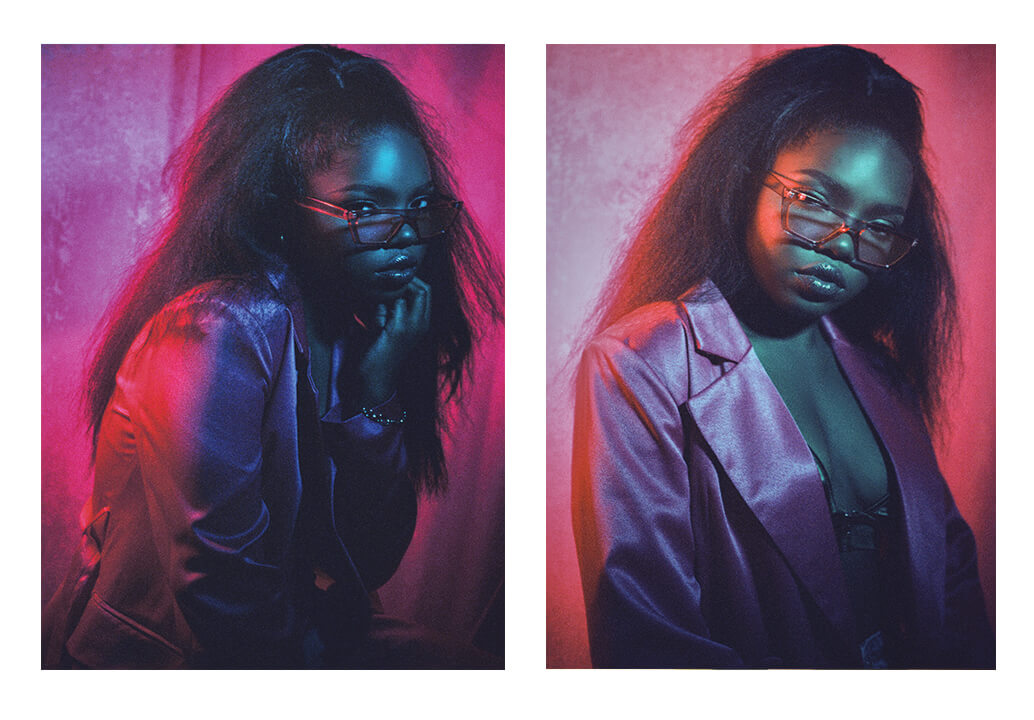 What can we look out for from you?
I'm working on music right now–I've been recording throughout my whole hiatus with Star. I actually go back to filming next month so you can also expect season three of Star!
Shop look these looks and so much more, here.