If you're anything like us, you've had your eye on the high-pigment makeup trends that have been gracing runways for a while now. But with any bold makeup look, watching from the sidelines without actually trying it on is a safe and common choice. But in effort to get you (and us) into the game, we decided to take the plunge and try out a bold pink eyeshadow look, with the expert help of our girl Erin. Safe to say, we got it down–and with these 6 steps, you can too.
Step 1: For the face, we started with a cream moisturizer from Kiehl's and followed with Laura Marcier's radiance primer all over the skin. This is going to help your foundation and makeup stay on and look better throughout the night. You always want to prime. You can use your hands or foundation brush, it's up to you.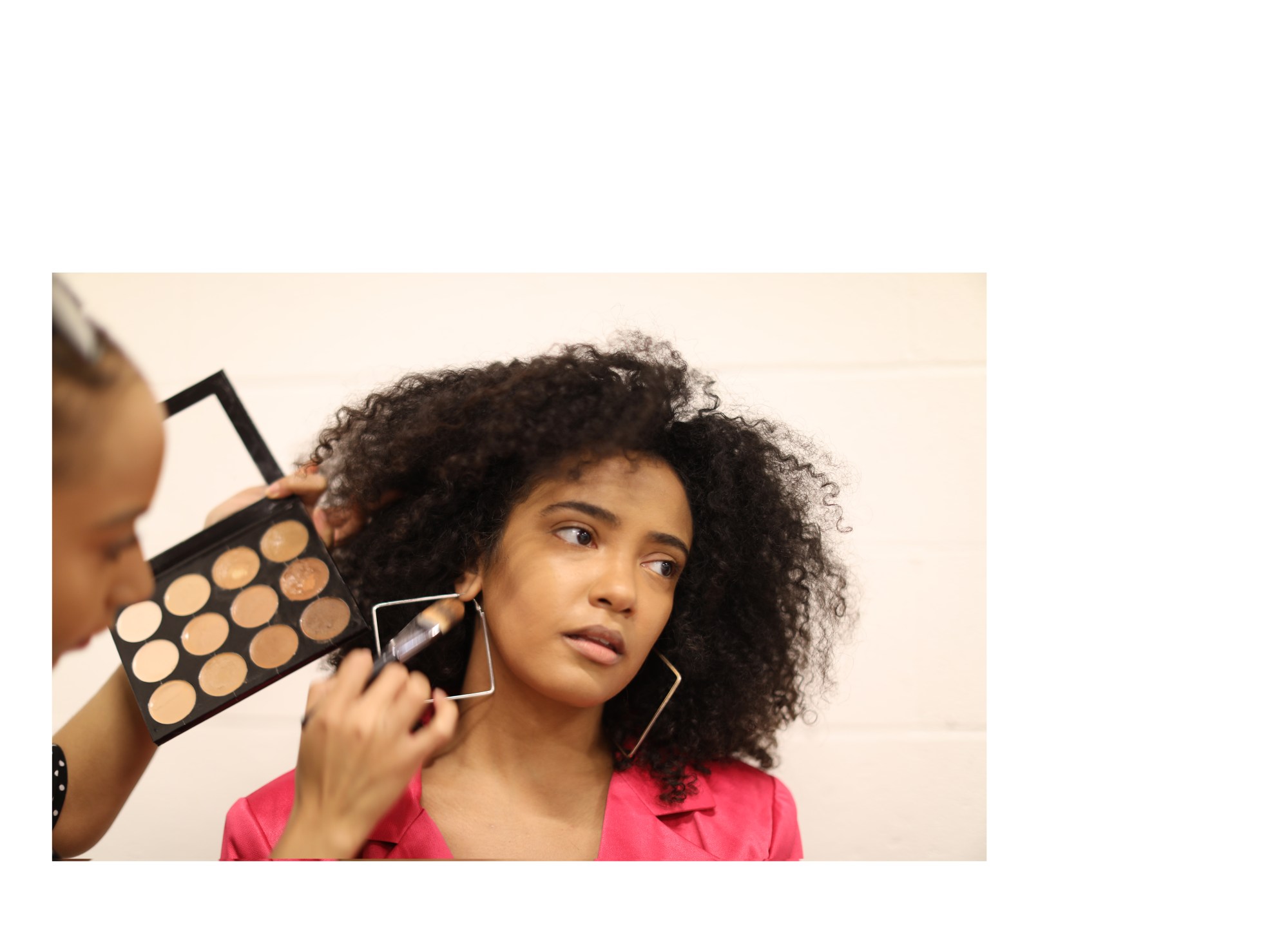 Step 2:  Next we're going to use Armani's fluid sheer to give glow to the skin. It's a liquid highlighter that you can mix in with your foundation or just it on top of the skin. You can focus on the high points of the face.
Next we're going to use NYX conceal, we're going to use #6 to correct under her eyes. #6 is like an orange color so it's going to cancel out any darkness. After we have a nice even coverage, we're going to do concealer all over the face. We're using Kevyn Aucoin in shade 11. This concealer goes a long way so we used very little.
Pro tip: with concealer you want to make sure you're tapping into the skin. Put the concealer under the eyes, bridge of the nose–this will sculpt and highlight the face.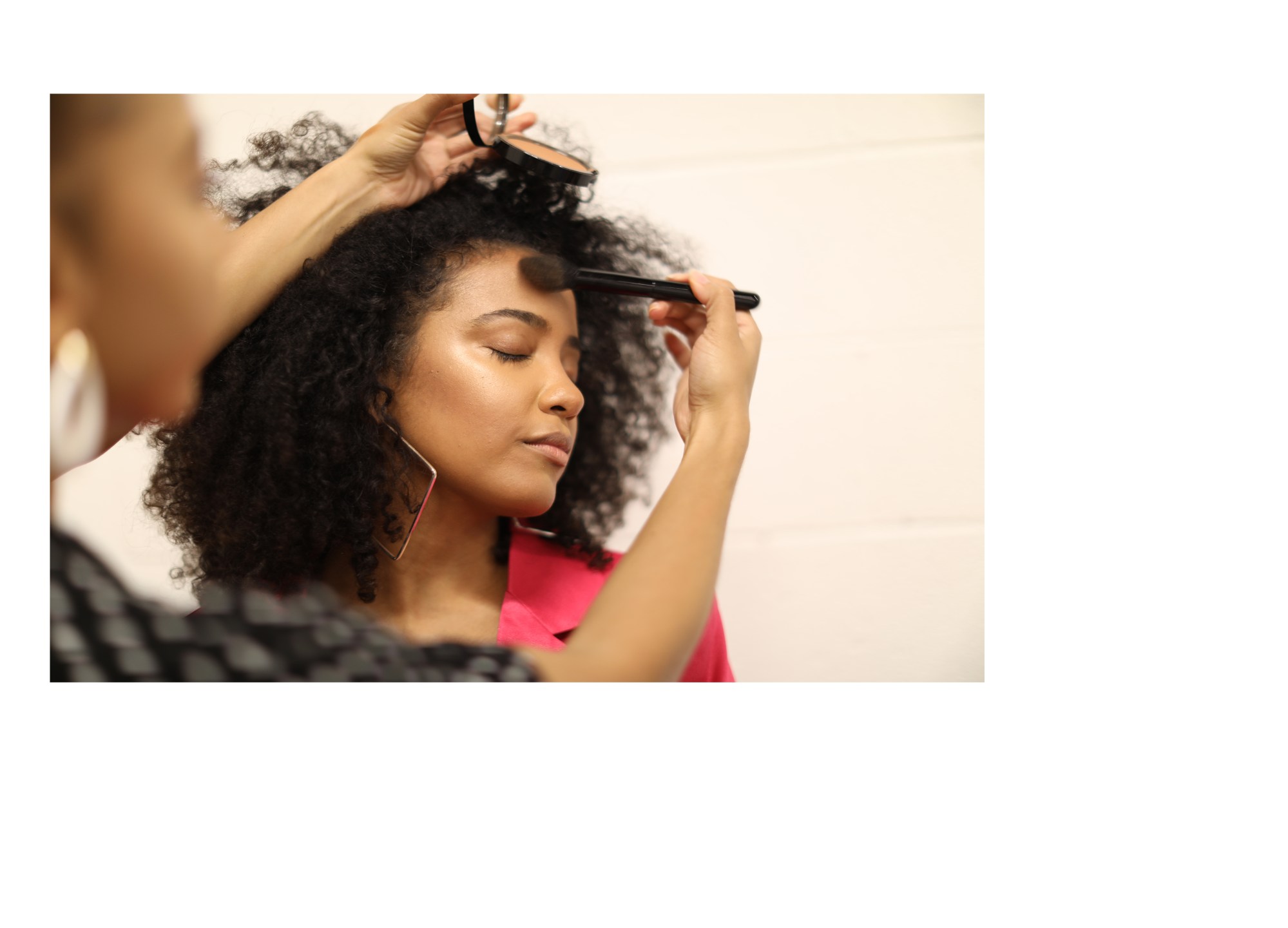 Step 3: Next we're going to contour and highlight. To contour we're going to highlight underneath her cheekbone. We went with cream products for a more natural look. For highlighting we used Bobbi Brown in bronze glow. We're going to highlight in a C shape.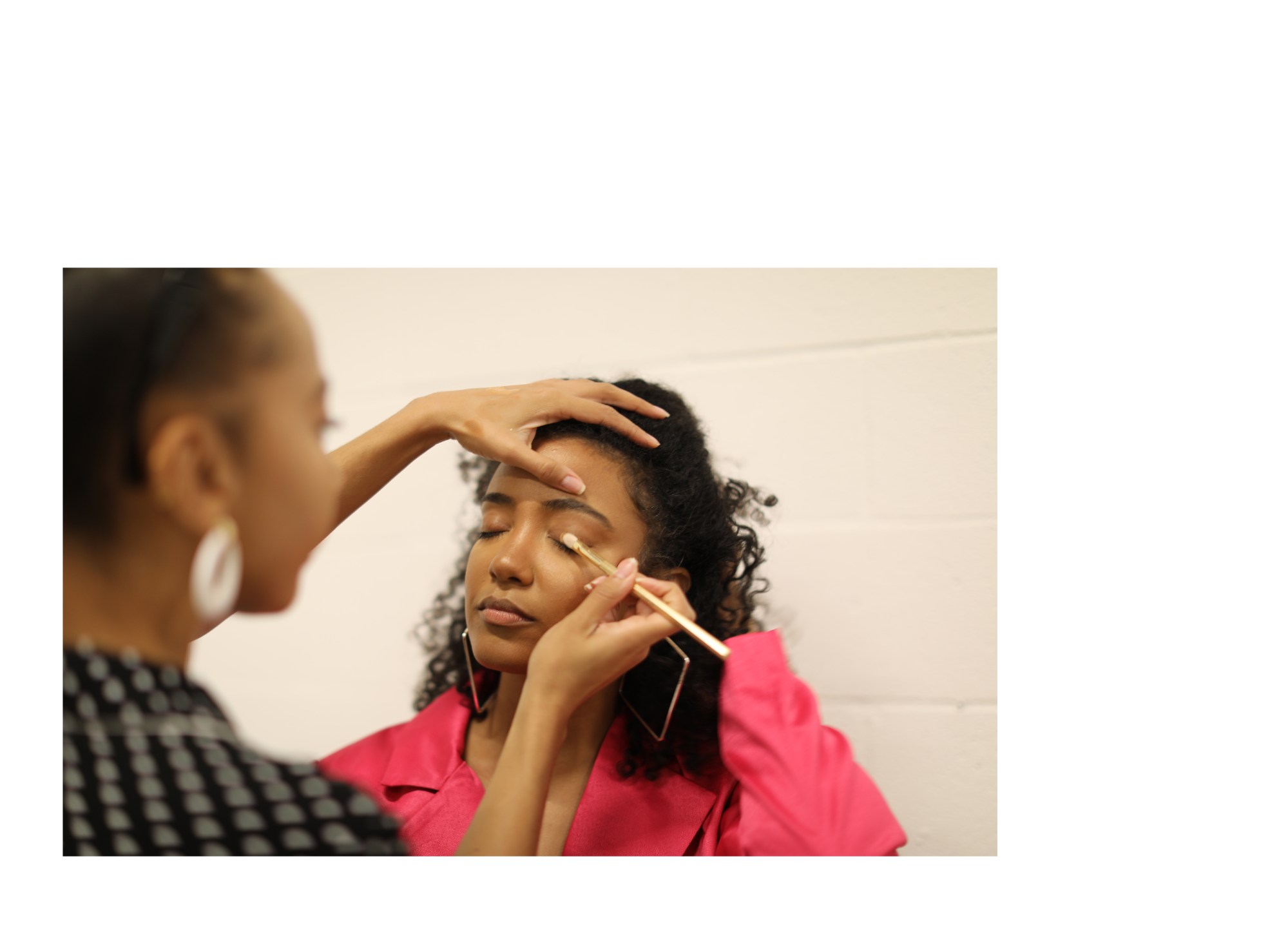 Step 4: For the eyeshadow we used LA girl pro conceal in cool tan as an eyeshadow primer. We're going to put this all over the lid from the lash line to the brow and set it with a setting powder that we used earlier. This will keep your eyeshadow on all night.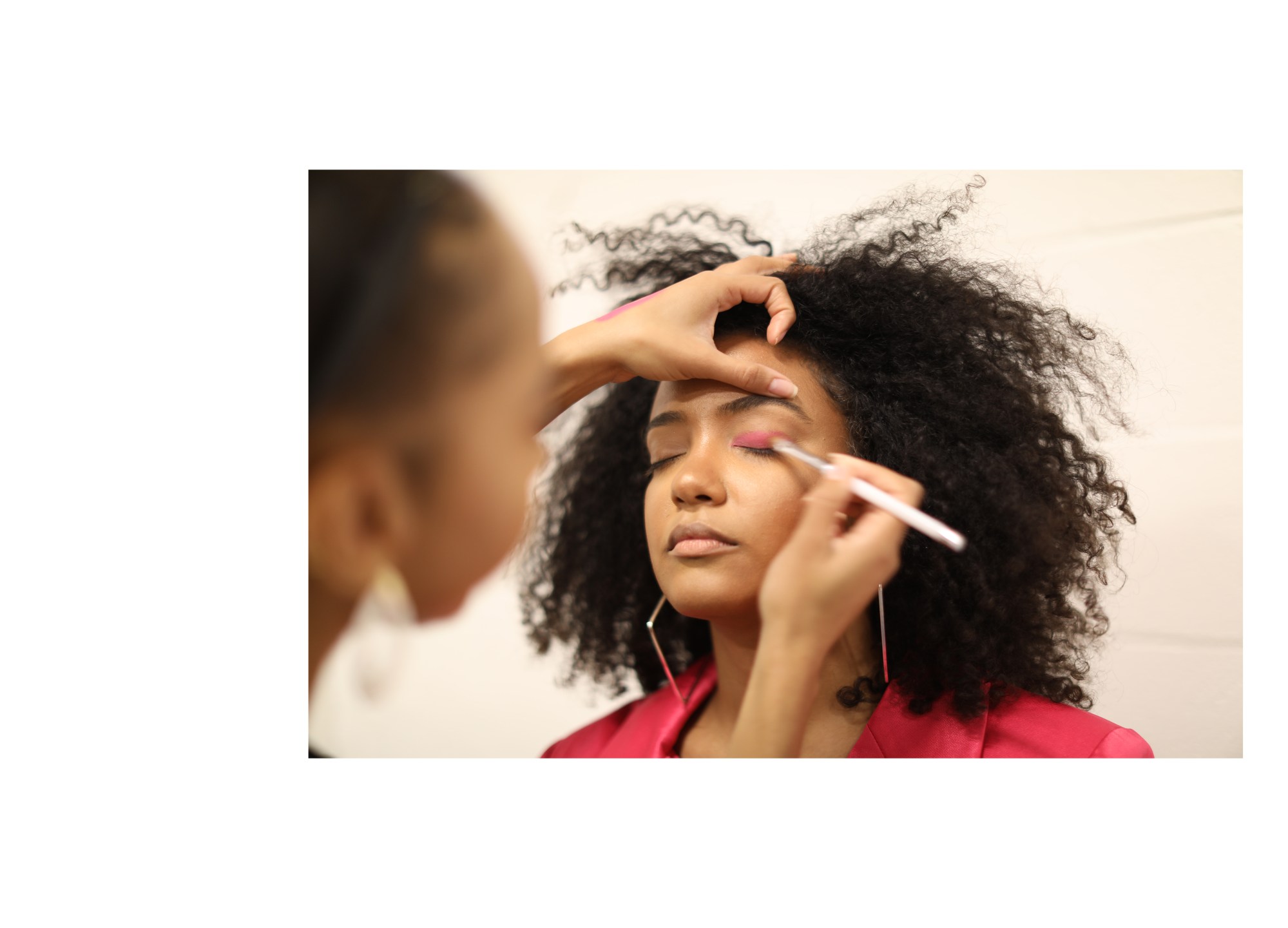 Step 5:  You're going to use a flat eyeshadow brush to apply your desired color on the base of the lid and the center and the inner corner to the outer corner. Packing it on so it gets really pigmented and blend it upwards. You're going to keep applying the color until you get your desired pigment.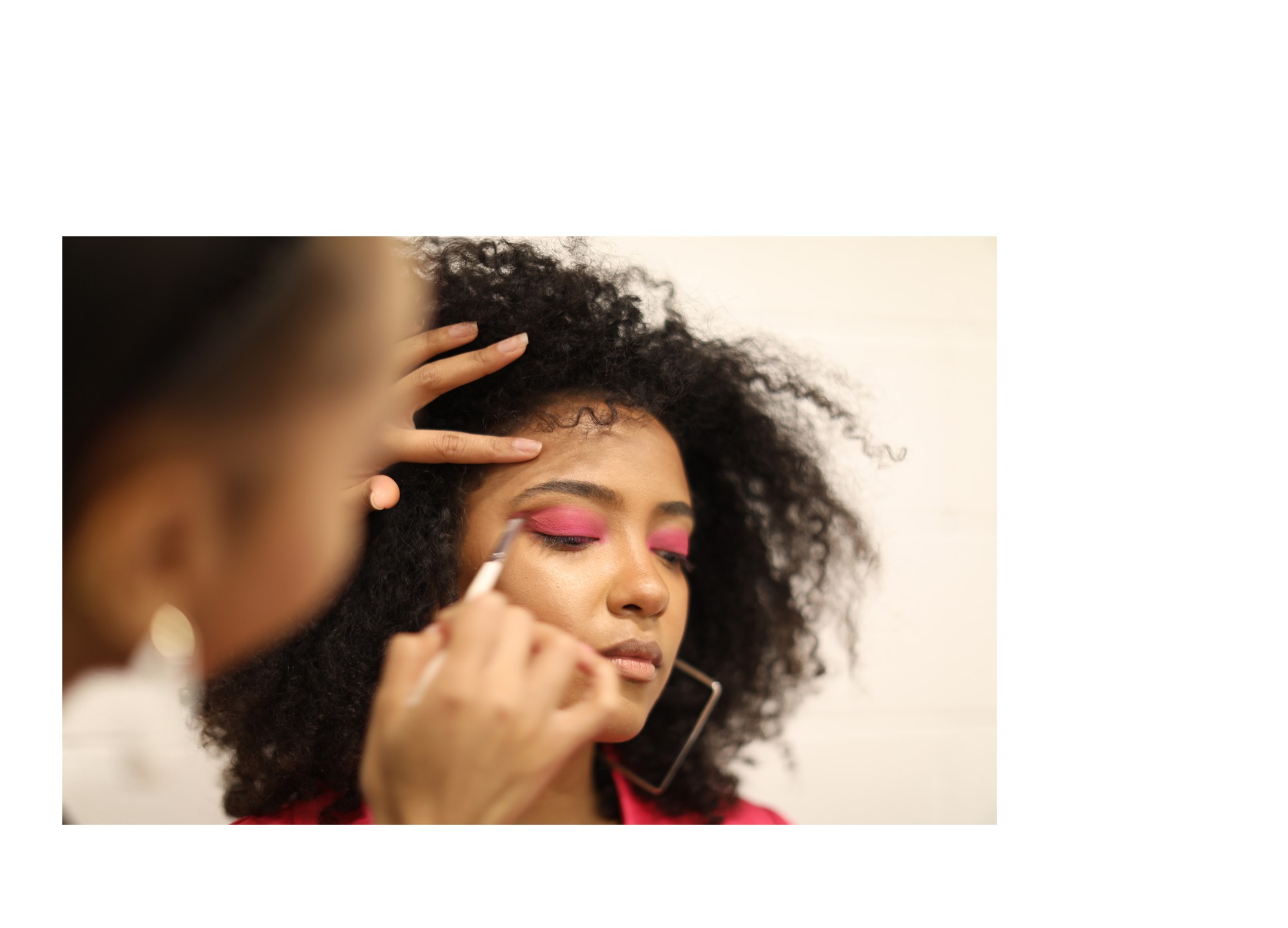 Step 6:  Use a blending brush to bring the shadow upwards with the same color pink. Since we're going to blend it out and give her a cat eye look, we left her eyes open. So if you're doing this at home, you're going to look directly in the mirror. Try to go from your bottom lash line up to your brow and that will create the wing.
Pro tip: you can also use tape as a stencil. It will definitely be easier.