Diamonds Furry pooches are a gal's best friend.
In need of an endless supply of canine cuteness? Meet German shepherds Primo and Valentine–and their It-girl dog mother Rachael Finley (you may know her as the entrepreneur, designer, and blogger, Steak). The LA trio will feed all of you furry companion obsessions—we literally fell in love. We sat down with the whole fam to talk dog life, vintage finds, and how they came together.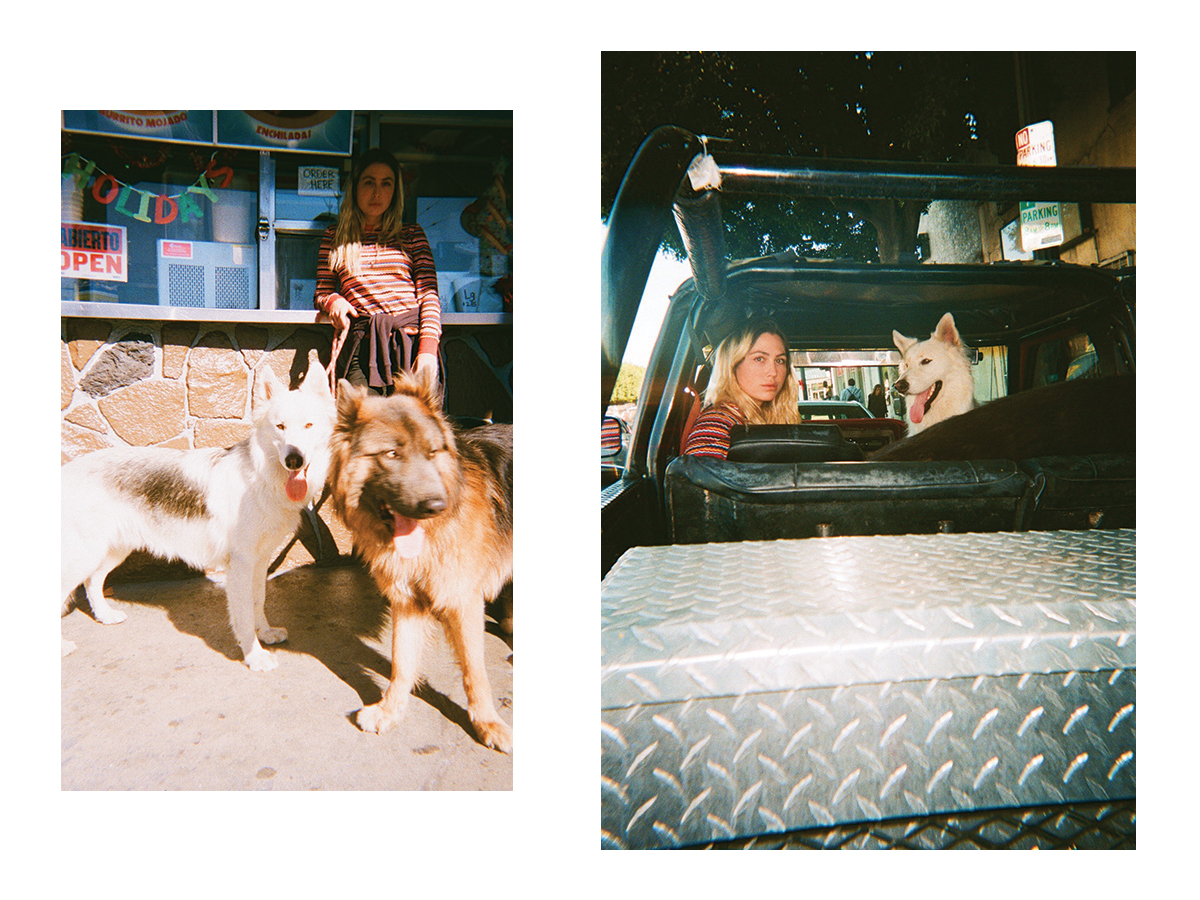 Let's talk about these doggos – husky, mutt, cutest furry companions ever?
Shhh please don't call them huskies… they'll be offended. They're German Shepherds, mostly.
How did you meet Primo and Valentine? Tell us the story.
I got Primo when he was 5 weeks old—he's a serious mama's boy. Valentine is Primo's dog.We rescued him from death row. They're both a year and a half so it's kind of an insane thing to do, as everyone keeps reminding me, to have two 85 lb puppies in our house. But Primo needed a dog because he didn't realize he was a dog himself. When Valentine came around, Primo realized what he was supposed to act like. And Val needed a home so it's a win-win situation.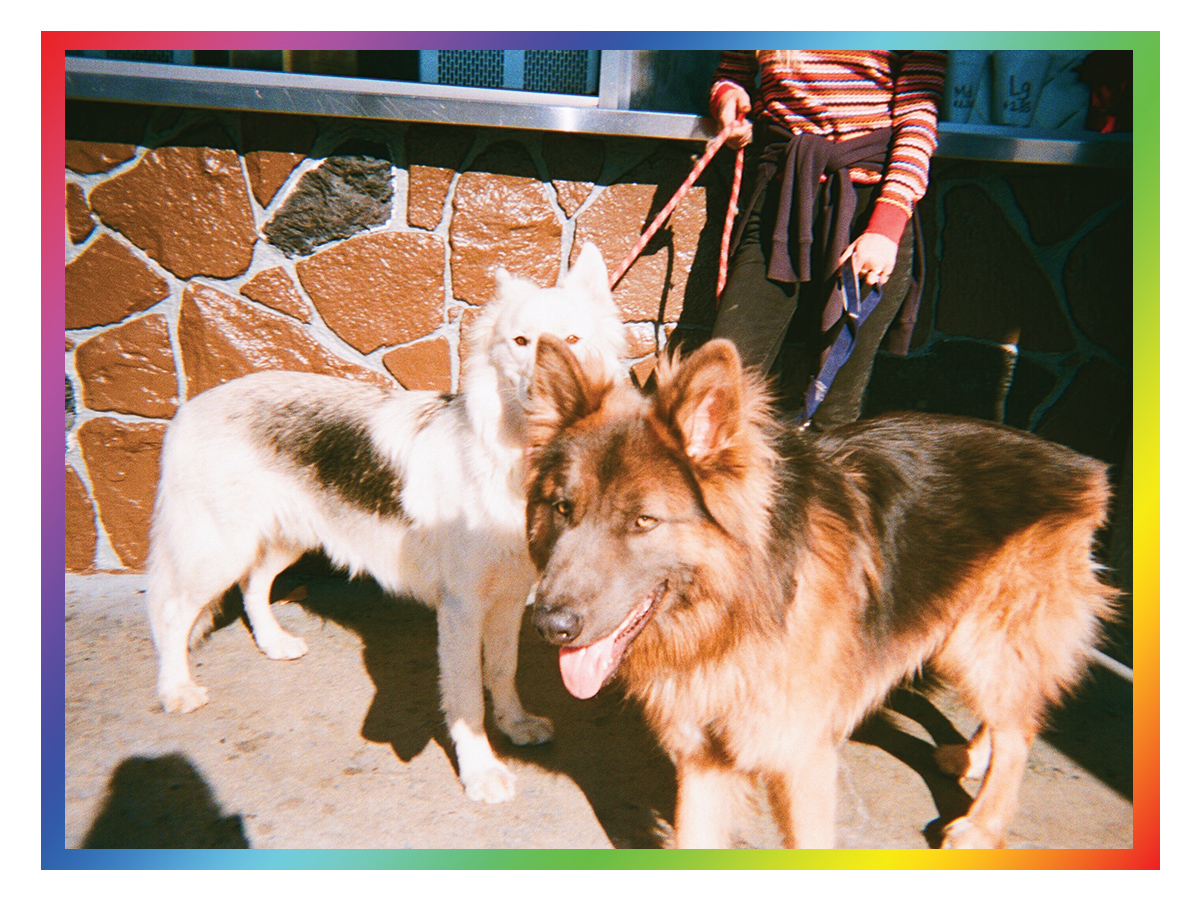 Walk us through a day in the life of you, Primo, and Valentine.
We have a big yard and I feel really fortunate because having dogs in Los Angeles is really hard. A lot of people use community spaces with bad dogs and it's stressful to be there. They're living the life of any 20 to 30-year-old—sometimes they go to brunch, sometimes we go to the Melrose flea market, and just like everyone else who lives here, we sit in traffic for an hour and a half to go to the beach once or twice a year.
Who are dogs spirit people?
Primo is Frankenstein and Valentine is Chuckie Finster.
Any pooch-friendly recommendations?
I literally bought a pickup truck just so my dogs could live their best lives. If you stop and take a minute to start doing the things your dog likes, it's kind of cleansing to take the day to walk around or go jump in a creek. But you know, don't eat shit off the ground or anything…there are boundaries.
Three words to describe your style?
Still looks 15.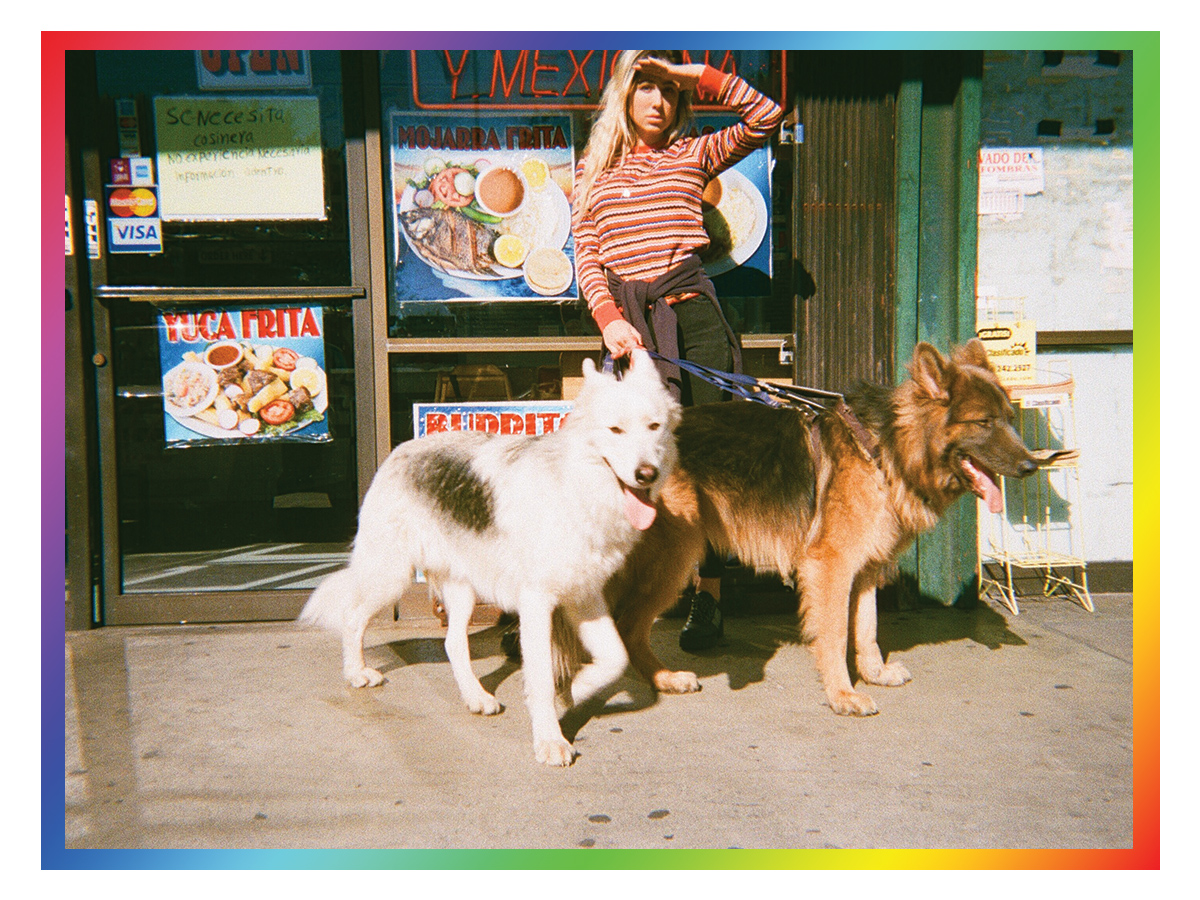 What's your most prized piece in your wardrobe?
I have an Acne jacket I got recently that I really love—it's one of the first things I bought when I got a big check. It makes my $10 t-shirts look good like I'm doing something or have a plan (I'm not/I don't).
Favorite vintage find?
I have a Crailtap and ICP tee from the early 2000s. Or maybe my vintage FUCT babydoll tee with butterflies. It's a toss-up because I have a lot of vintage shirts.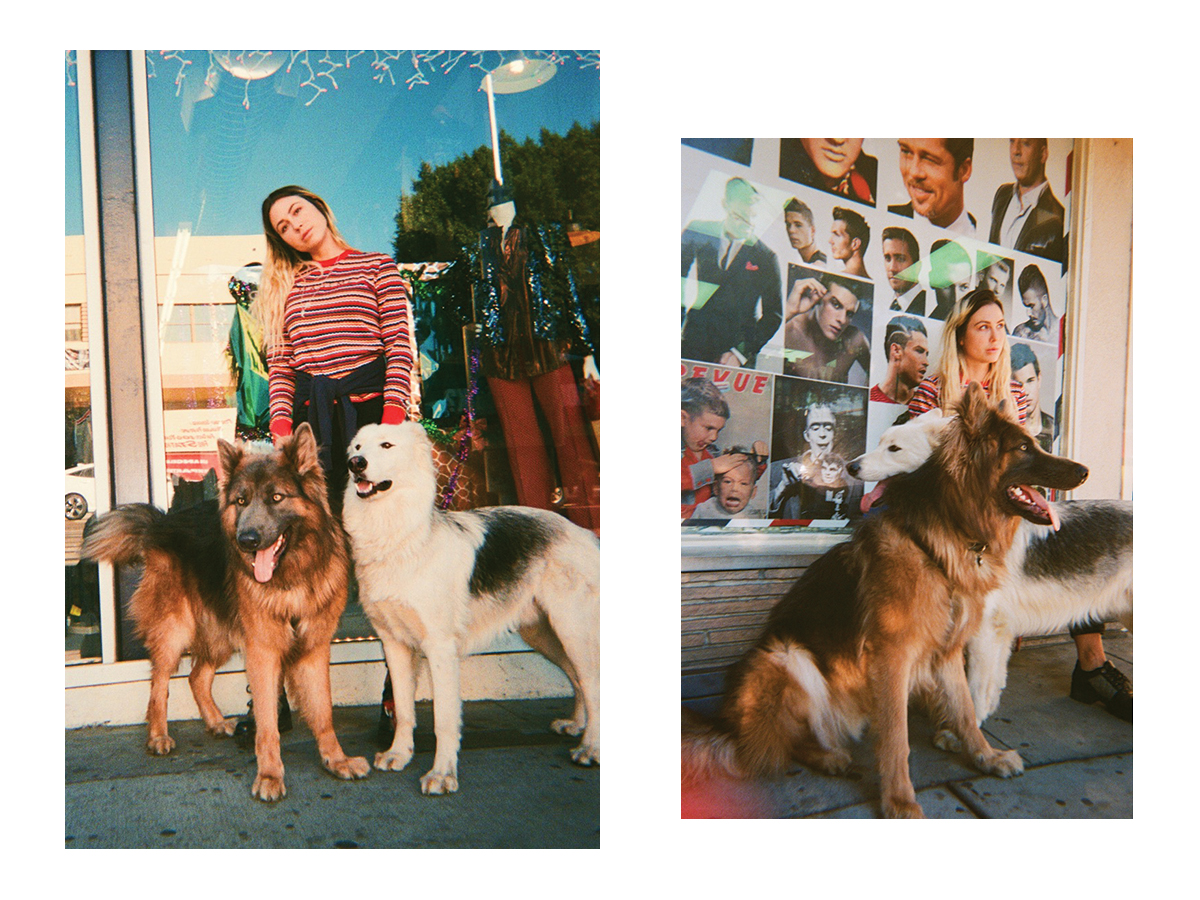 Where do you find style inspiration – movies, icons, etc.?
I'm dressed like one of the characters from Mallrats at any given time.
Primo and Valentine's go-to style choices?