Crystals—a formation of wonder, healing, and positive manifestation. The popularity around these tiny stones grow by the day, with people all over the word turning to them as sources for hope and spiritual intention. But, where to begin? We asked modern-day mystics and owners of Our Satellite Hearts to give us a crash-course guide to crystals and all of their unique and specific functions. Read on for the low-down.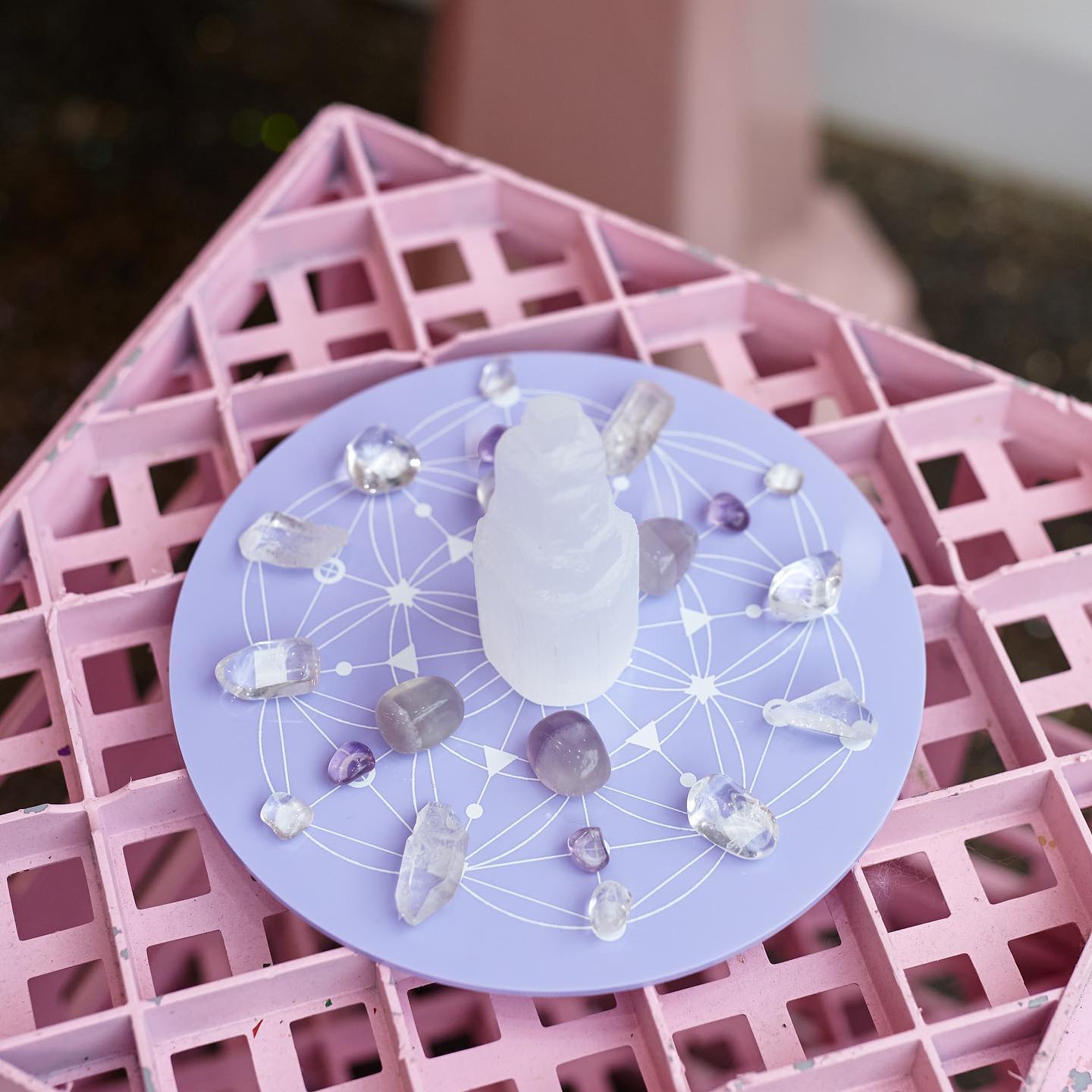 Crystals are a gateway into spirituality.
They often find you at a turning point and pull you in with all their pretty-pretty and then send you ooh-ing and ahh-ing down aisles on your spiritual shopping spree for enlightenment.
By now you've stumbled across them on TikTok. Sparkling. Beautiful. Magical. You swiped right and tripped down that #witchtok vortex, coming out the other end absolutely neeeeeding a piece of moldavite.
People talk about crystals.
Maybe you had a reiki-healing and the practitioner suggested you get some selenite to pop on your doorframe to cleanse the entry to your home.
Maybe you're an Aquarius, wiling out in the clouds all day and your bestie suggested you pop some hematite in your pocket to keep you grounded.
Everyone's crystal discovery story is different but the common thread seems to be people. This is because they're just so damn good! The positive effect they have on peoples' lives instills them with an urge to tell everyone they love all about these magical gifts from the earth.
For thousands of years ancient civilisations have harnessed the energetic powers of crystals as tools for healing. You, too, can tap into this energy to free mental, physical and spiritual blockages in a bid to live your best life.
Or, hey, maybe you just think they look pretty! And that is so fine too. How you interact with crystals is entirely up to you. Crystals are kinda punk-rock like that—there's no rules, baby!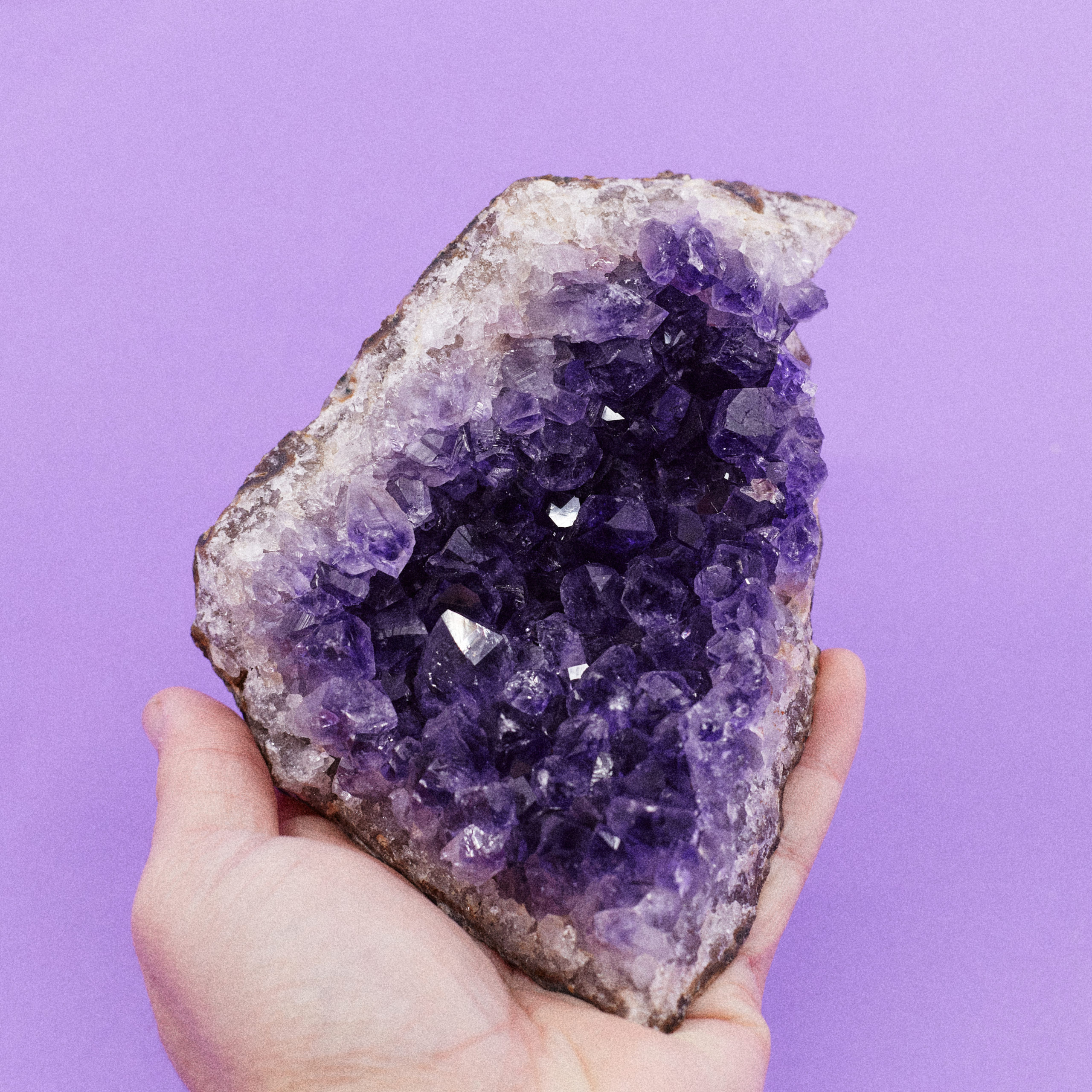 Here's a quick rundown of a handful of our must-haves and what they're all about:
Amethyst
Start here. With its purple tones reminiscent of a crushed velvet curtain leading to a backroom tarot reading, amethyst is often peoples' entry point into the world of crystal collecting and spirituality. This could be due to amethyst's penchant for breaking bad habits and driving one's intuition to the next level.
Selenite
Keep calm and cleanse everything.  A self-cleansing crystal that is an absolute boss at it's job. If crystals could be promoted, this badass would be soaring to CEO in no time.
Rose Quartz
Hey, girl, where'd you get those glasses?
The rose-coloured tint Rose Quartz brings in paints the world in pure unconditional love. Compassion. A hug, when you need one most. The kind of cuddle that brings tears to your eyes because you've been seen, you've been heard, you've been loved.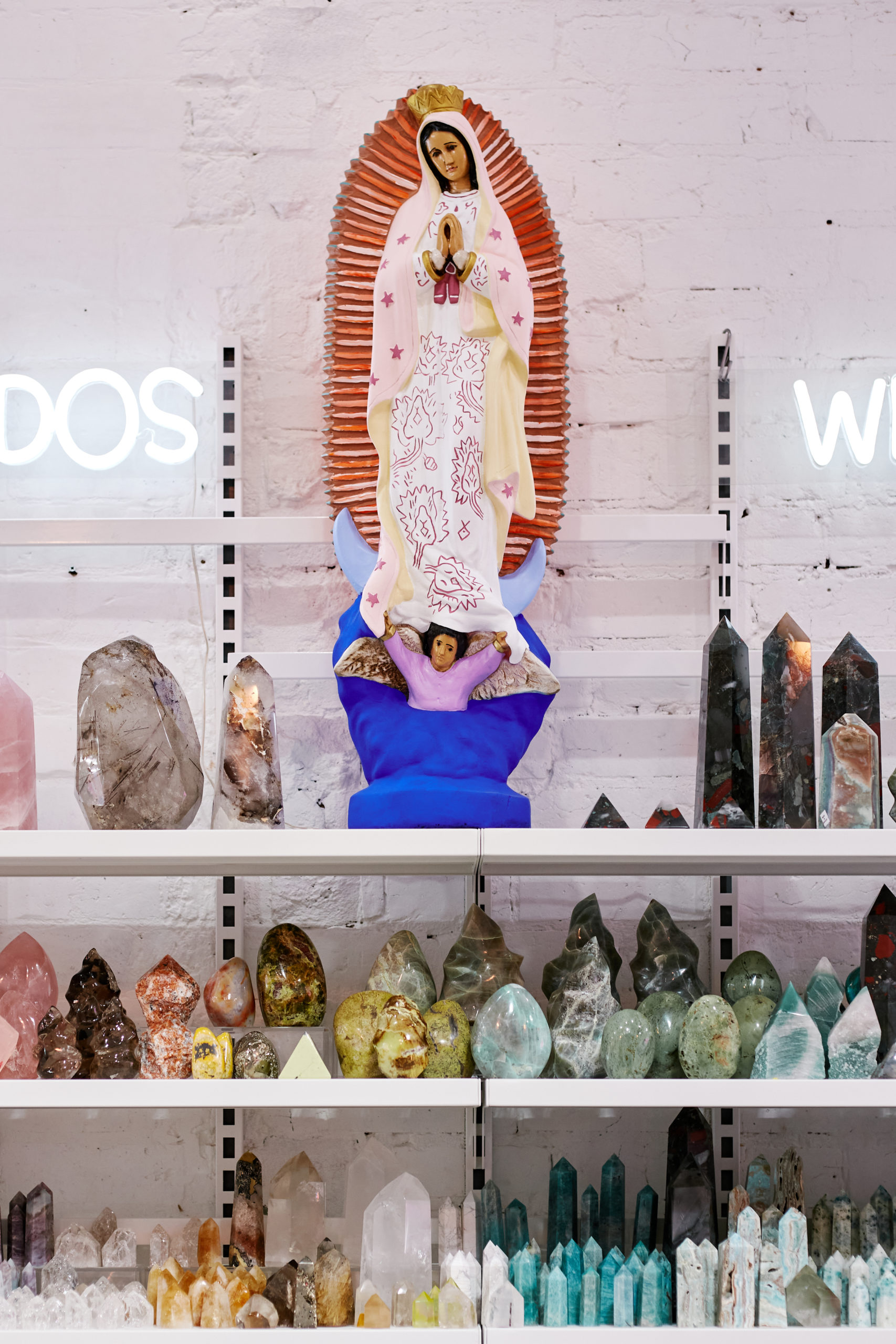 Pyrite
Tell me what you want, what you really, really want. Pyrite's kinda like a mentor watching over your shoulder, guiding you to good choices. There's no better desk-buddy than Pyrite. It can give you the strength and determination to make the right decisions when it comes to business and creativity. Let's manifest the life of our dreams! We're talking abundance, prosperity and good fortune. Let's go!
Clear Quartz
So turns out you can have your cake and eat it too. Clear Quartz is everything rolled into one. It does it all. If there was a Rolls Royce of crystals then Clear Quartz would probably be it. It's known as The Master Healer—I'd think about trademarking that, Clear Quartz…
Rainbow Moonstone
Tap into your divine feminine energy and level-up your power to create change. It's all in the name here. Harness the lunar energy of Rainbow Moonstone to create new beginnings. Did someone say babies?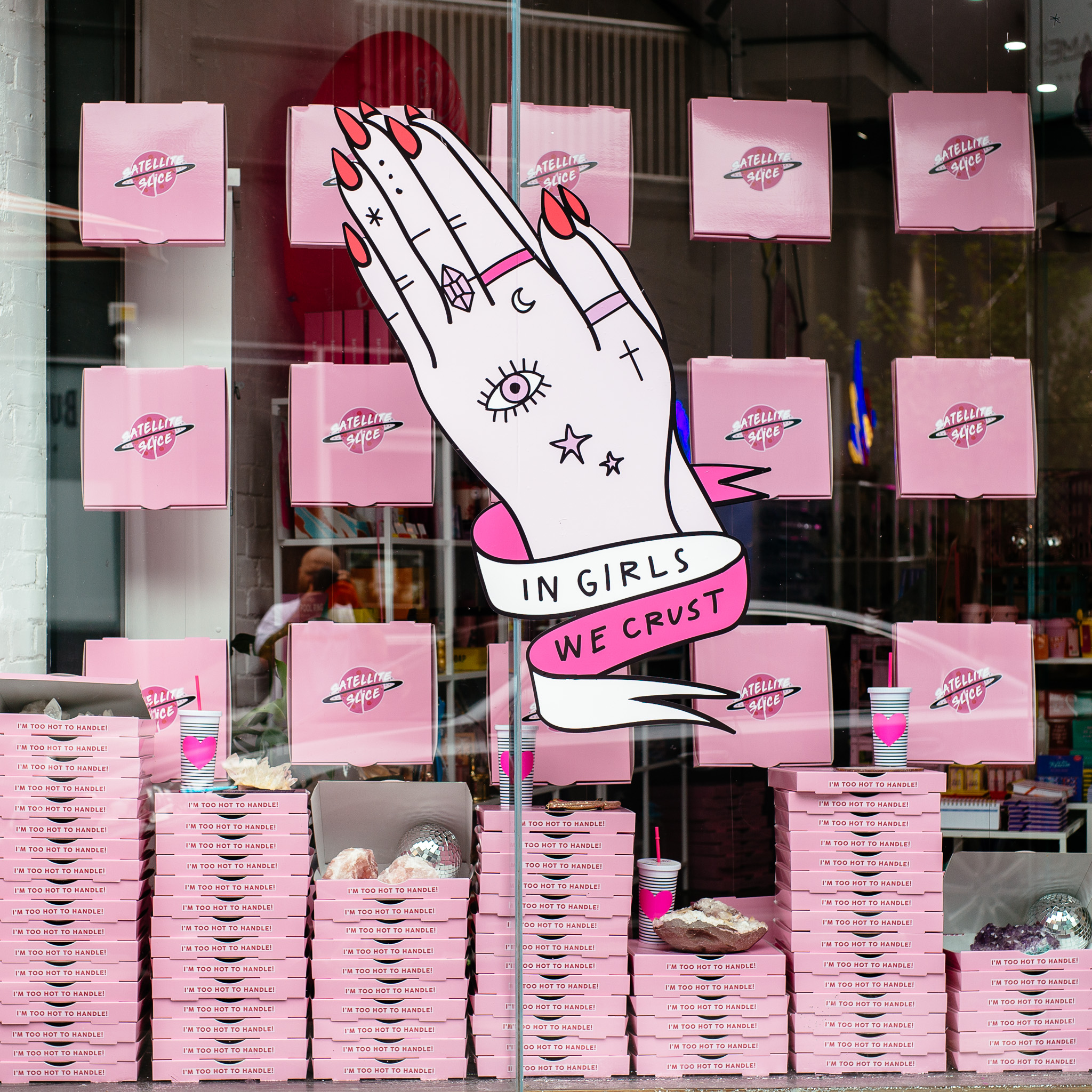 Our Satellite Hearts is a one-stop spiritual shop. A new-age store like no other. We break down all the barriers to exploring spirituality by making it as easy and accessible as popping into your local convenience store.
With a brand-new flagship concept store opening in December, Our Satellite Hearts are planning on making good on their mission by spending the coming months developing even more incredible products and exciting, unexpected new ways to reach a broader community of people wanting to enter into a spiritual life.
www.oursatellitehearts.com IG: @oursatellitehearts TikTok: @oursatelliteheartsstore