No two uteruses, menstrual cycles, or bodies are the same, so it's important that we get to know our own personal flow. From light to heavy, or regular to irregular, our period can vary from month to month and cycle to cycle, as well as our needs. Although snacks and hot water bottles will forever be our aunt flow saviors—below are a few further tips on how to help period cramps, and how you can replenish what your bodies desire throughout each stage of your period cycle. From foodie tips to &Sisters sustainable period product suggestions— here's everything you'll need to have you feeling your best, prior to, during and after your time of the month.
What to eat to relieve period symptoms:
Before reaching for the water bottle and the ibuprofen, consider tailoring your diet with your period in mind. Changes in hormones throughout all of the different stages of your menstrual cycle can often promote food cravings. As much as it's easy to stick to the same diet on a week-to-week basis, tailoring your meals weekly with your period in mind can help to regulate your hormones, which will in time help alleviate your symptoms.
In the week prior to your period, reach for foods high in magnesium, like kale, spinach, avocados, nuts and dark chocolate (score). Loaded with beneficial antioxidants, magnesium-rich foods are prone to reduce fatigue and cramping.
But what are the foods that help with period cramps? During your period, it's common to feel bloated and lethargic, so stock up on foods known for anti-inflammatory like ginger, turmeric, and cardamom. Replenish iron and B12 intake with lentils, chickpeas, tofu, and fish. Try to reduce your intake of fizzy drinks at this time, as this can increase cramping. Instead, swap out sodas for water. Try infusing yours with lemon slices or fresh berries.
After your period, you hit the stage of your menstrual cycle where you are likely to feel your best. Enjoy foods that are high in protein as well as calcium-rich foods including kale, spinach, and collard greens – a great time to try out some new recipes!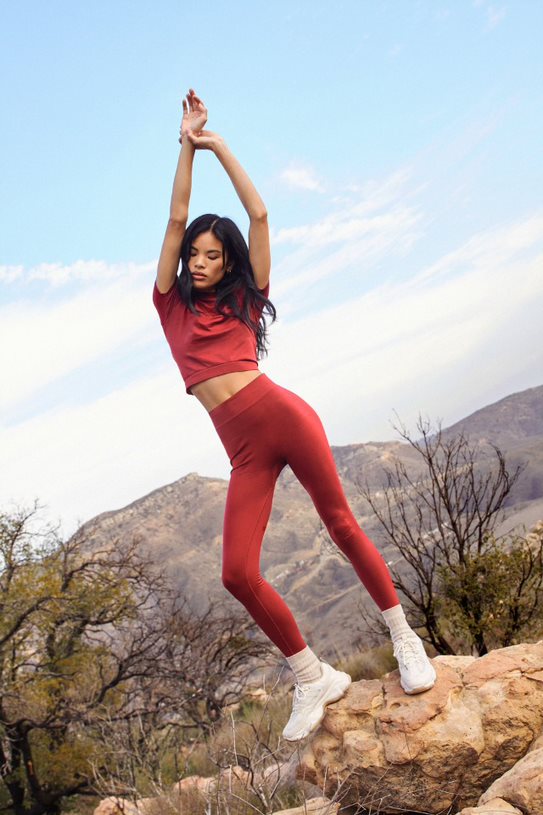 Stay active
During your period, exercise can act as a distraction from any discomfort you may be experiencing. How about a slow walk or yoga session? Heading outside to get your daily dose of vitamin D is vital in helping to boost energy levels as well as your mood. And when it comes to the winter months, consider taking vitamin D tablets each day.
Wrap up warm
Pull out your favorite sweater and cozy up on the couch—keeping warm can help regulate hormones throughout menstruation.
Switch to reusable period care
&Sisters teaches us plastic-free period care is better for our bodies. While reaching for supermarket shelf menstrual care products seems harmless and convenient, they often contain toxic chemicals which may enter a woman's bloodstream over time. Not only are they harmful to our bodies, they are also super bad for the environment.  Instead, switch to &Sisters menstrual care products, which are all made from 100% cotton and are completely biodegradable. To avoid period waste altogether, meet the &Sisters Nudie sustainable period cup. The silicone tool collects menstrual fluid instead of absorbing it and can be reused for up to 10 years. Find out more about how to use them in our recent interview piece with &Sisters here.
Shop the full range of &Sisters period care here.
Shop &Sisters Sustainable Period Care