It's Pride month! We're super stoked to be working with OutRight Action International, an incredible human rights organization who are dedicated to improving the lives of LGBTIQ people everywhere. In the last 5 years, OutRight has convened more than 2,100 global advocates for OutSummit (A one-day conference for Global LGBTIQ Activism), granted $2.3M+ to LGBTIQ organizations, and enabled 280 LGBTIQ activists to advocate at the UN. And that's not even the half of it. Here, we get the 4/11 from Daina Ruduša, OutRight's Senior Communications Manager, to talk unprecedented Covid-19 challenges, Pride With a Purpose, and what you can do to help.
Tell us who you are and what you do. 
I'm Daina Ruduša, OutRight's Senior Communications Manager. I am responsible for media relations, communications and raising the organization's profile, and I am based in New York.
What are the founding principles of OutRight? 
OutRight was founded in 1990, and over the last three decades we have been fighting for the rights of lesbian, gay, bisexual, transgender, intersex and queer (LGBTIQ) people to be who we are and love whom we choose without fear of persecution, violence, or discrimination.
We strive for a world in which LGBTIQ individuals can live with dignity, and reach their full potential, wherever they are.
What would you say is OutRight's most significant achievement so far in the 30+ years since the charity's launch? 
It is difficult to pick just one. When we began the fight for human dignity for LGBTIQ people the cause did not have the visibility it has today. Nor had the community taken the strides toward equality and recognition we are seeing in many countries now. But progress is uneven and this reality forms the core of our struggle.
Over the last three decades colonial-era criminalization laws have continued to fall in countries across the globe. Ever more countries protect LGBTIQ people from discrimination, the number of countries recognizing same-sex partnership is on the rise, representation of LGBTIQ people and issues in the media have drastically improved, the United Nations is loudly and publicly calling for recognition of the rights of LGBTIQ people, and more. It is our honor and privilege to have played a part in these wins.
But there is so much left to do. 67 countries still criminalize same-sex relations, only 5 countries ban so-called conversion therapy, and a concerted backlash is on the rise under the guise of protection of "traditional values". So-called "LGBT-Free zones" have been introduced in Poland, protections for trans people have been removed in the USA, proposals to introduce criminalization laws in Egypt and Indonesia are pending, and concerted state-sanctioned persecution of LGBTIQ people is on the rise in Tanzania, Egypt, Russia, and elsewhere.
If I have to pick just one thing as the most significant success, then I would say strengthening the LGBTIQ movement. OutRight has supported the formation of numerous LGBTIQ organizations around the world, and strengthening the capacity, access and skills of activists is something we do on a regular basis. OutRight does not know the specific challenges facing LGBTIQ people in each country, nor do we know the best solutions. It is local people, local activists and organizations who are the experts. Supporting them in their quest for change is our most significant achievement.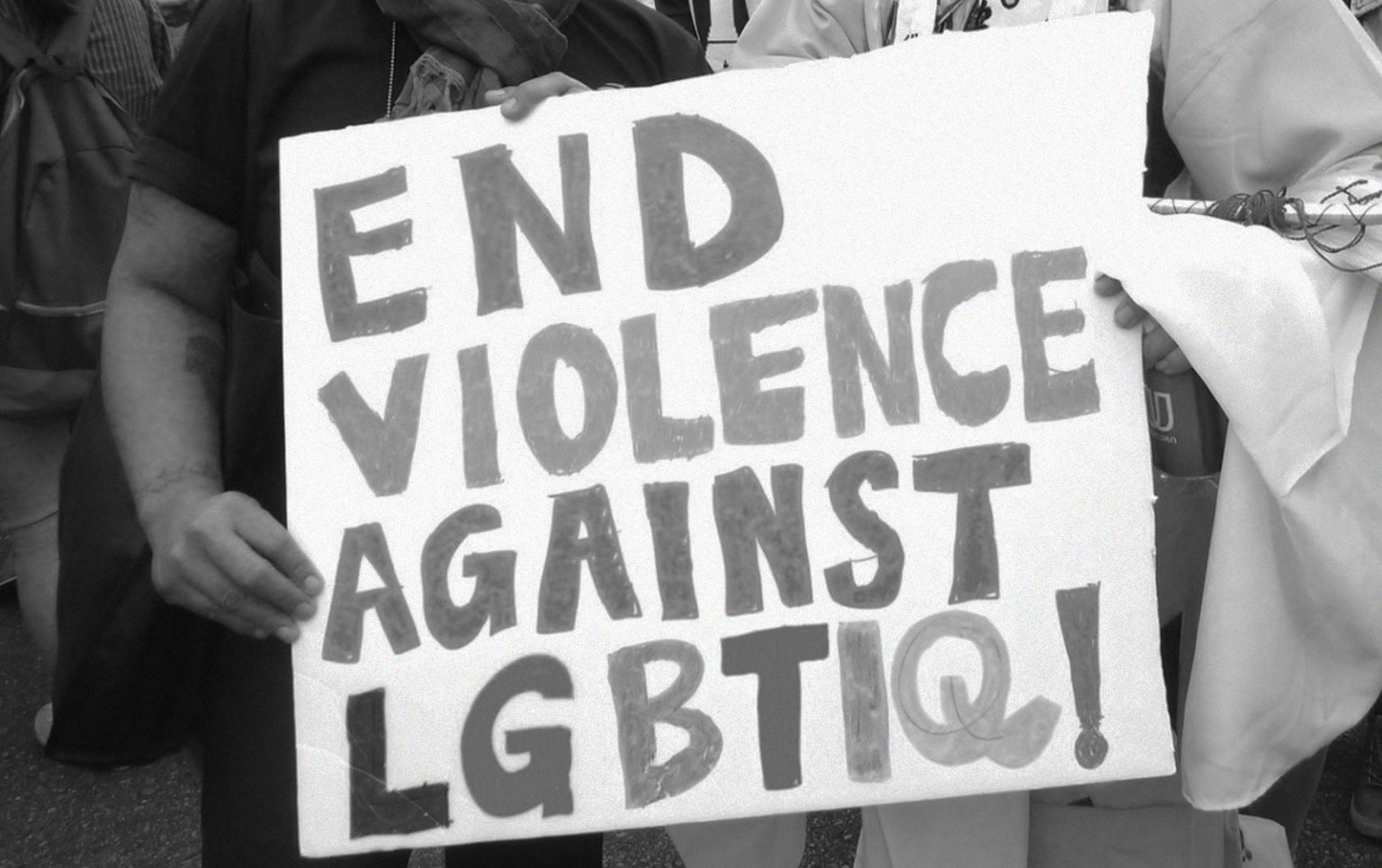 What's the biggest challenge facing LGBTIQ people right now? 
Currently, the biggest challenge facing LGBTIQ people worldwide are the disproportionate effects of COVID-19 and surrounding containment measures, which amplify the marginalization and exclusion LGBTIQ people face on a day-to-day basis.
How would you describe the effect the global pandemic has had on the community? 
While a pandemic affects everyone, vulnerable communities feel its impact more strongly than the general population. LGBTIQ people experienced devastation of livelihoods, higher rates of domestic violence, amplified challenges accessing healthcare, and increasing mental health issues. LGBTIQ people have also been blamed and scapegoated for COVID-19, further amplifying already prevalent levels of LGBTIQ-phobia around the world. Moreover, our communities have also been excluded from humanitarian interventions which often use narrow definitions of family, binary definitions of gender, unsafe locations, or biased staff.
Tell us about your Pride campaign, Pride With a Purpose. 
Pride marches are a central element of the global LGBTIQ movement. They are a loud and visible expression of our community saying – this is who we are, we are here, we deserve to be seen, recognized, respected, and protected. Prides take different shapes and forms. In some places they are grand celebrations of progress, in others they are a loud protest and demand for recognition of our rights. In some places they are supported and even championed by authorities. In many more they are banned, restricted, and attacked. But what all Prides all have in common is a purpose: fighting for the equality of LGBTIQ people everywhere.
Our campaign, Pride with a Purpose, serves as a commemoration of the history of Pride and the progress to date, and a reminder of the challenges ahead for LGBTIQ equality. This year in particular, those challenges center around the implications of the COVID-19 pandemic, which continues to have disproportionate effects on LGBTIQ communities. As such, as part of the Pride with a Purpose campaign we are raising funds for OutRight's COVID-19 Emergency Fund.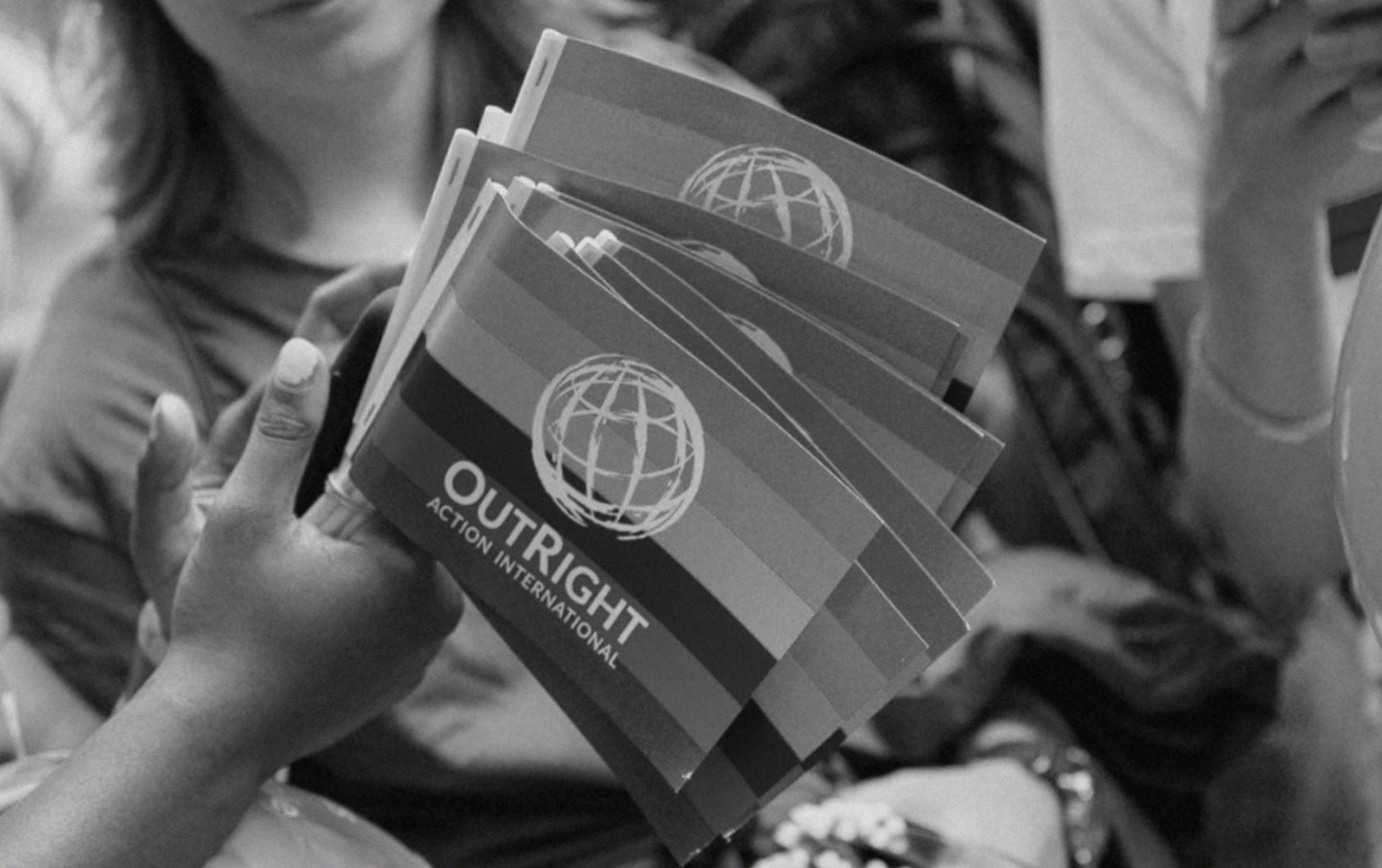 Where do you hope to see the charity in 5 years time? 
OutRight will keep pushing forgenuine equality for all LGBTIQ people everywhere, for as long as it takes! Hopefully, one day, we will reach a point where there is no need for us to do so anymore. That point is a long way off though.
What are some things we can do to support the LGBTIQ community? 
You can donate to the COVID-19 Global LGBTIQ Emergency Fund, take action to amplify our mission at Pride With A Purpose, attend a Pride event (virtual in 2021), wear an ally badge, check out OutRight's new merch store, or get in touch with us for many more ways to get involved!
For more info and to follow their mission, give 'em a follow at @OutRightIntl.