It's Women's History Month, and we're picking the brains of bold, powerful women who represent our future. Today, meet artist Ellie Sachs..
Throughout time, we've counted on a small number of community leaders to push things forward, break perceptions, and bring change. And ladies, the past two years have been pivotal. We've seen–and struggled with, and spoken out against, and called shit out on–issues that have been pressing, and still continue to press, womenkind. It's change that we want to champion throughout this month, while celebrating those who are propelling us into a far better future. So throughout March, we are focusing what matters to us most, right now: groundbreaking, culture-shifting, era-defying, and straight up goals women.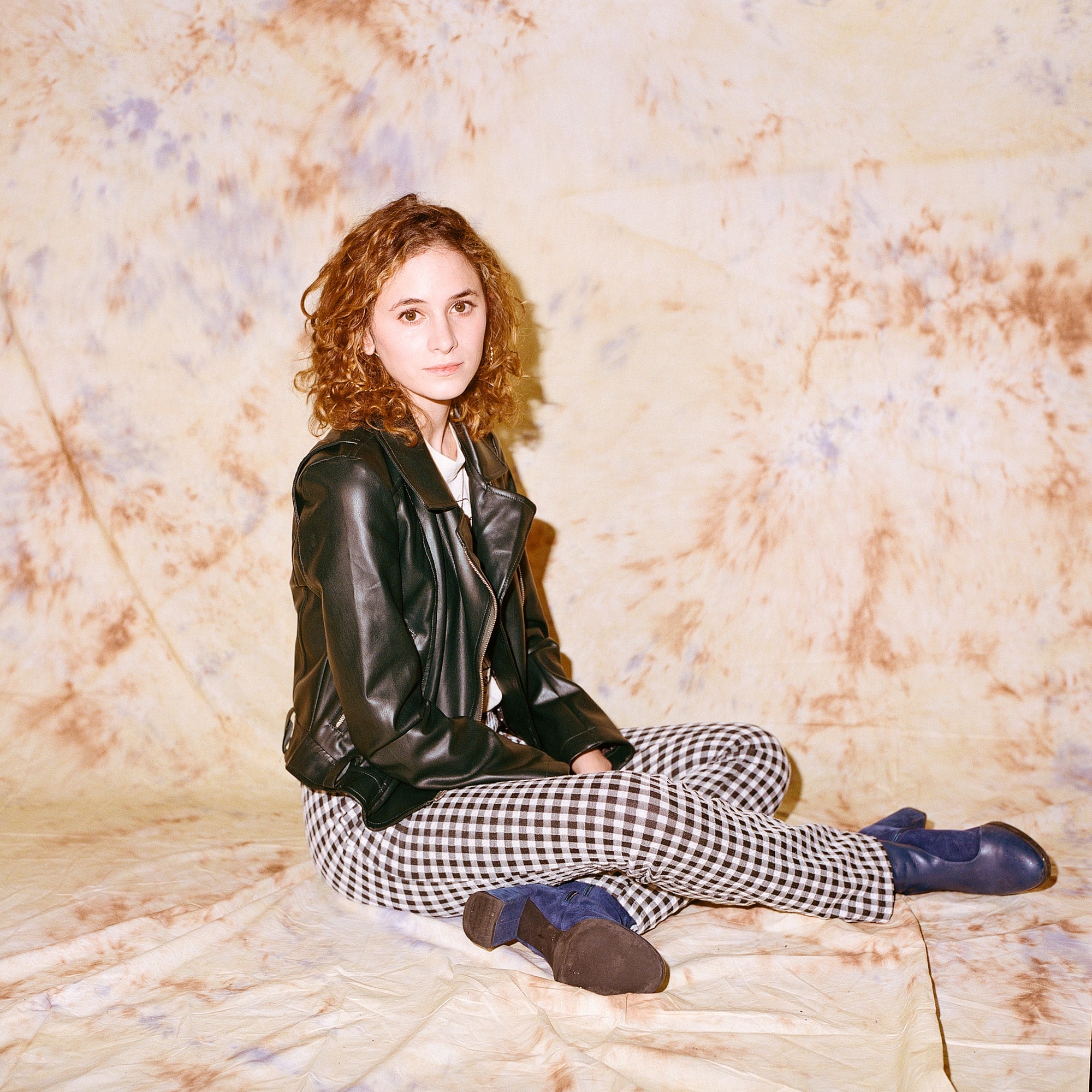 Born and raised in New York City, artist Ellie Sachs has been interested and involved in the arts ever since she was very young. Her work, which aims to make art more accessible, includes a recent remake of the classic film Annie Hall using an all-senior cast, an ongoing series of themed communal dinners at Whole Foods that are held to open up important topics of conversation among a diverse group of people, and countless other projects. With a background in theater, producing, and directing, she has also brought her art to maximum-security prisons throughout the country – participating in plays, such as "On the Waterfront" with inmates at Sing-Sing, allowing those sentenced an opportunity to express themselves through a much needed creative outlet. Beyond her art practice, she facilitates socio-emotional workshops, with themes such as empathy, anxiety, and consent, in a number of different settings. Needless to say, this girl does it all.
Ellie, whose work is equal parts aspirational and fascinating, recently talked with us about falling in love with art through film, her recent rendition of Annie Hall, and the experience of bringing art into the prison system.
When did you first realize you were interested in the arts?
When I was really little, probably around age 3. My Dad, who worked from home at the time, was a little clueless in regards to parenting and wasn't totally sure on how to engage a toddler…. so he invented this really great ritual. On days when he was in charge of watching me, we'd go to the video rental store in our neighborhood and pick out 2 to 3 VHS tapes. Right next door to the video store was a candy store. After we got the videos I was allowed to pick out one lollipop and a pack of stickers. We'd go back to the apartment and I would sit in his office, while he worked, and I would just be frozen in front of the TV sitting in a small chair clutching the lollipop and stickers, totally entranced in whatever film it was. "Sticker, Movie, Lollipop" (as it came to be known) was one of my favorite rituals as a kid and very much sparked my interest in storytelling and filmmaking.
You have facilitated workshops in settings such as high-security prisons, and have recently also co-directed a remake of Annie Hall, featuring a cast of seniors. Can you tell us a bit more about your recent projects and the process behind each?
Yes! So, in terms of prison work, my most recent project was starring in a production of On The Waterfront at Sing Sing Correctional Facility. That play was an incredible process and took close to one year in terms of production and rehearsals. Working in prisons is, understandably, very tricky. There are a lot of stipulations and red tape, however – incarcerated people are one of my favorite populations to work with and the challenges of working in prisons makes it completely worth it. There is so much talent and a real desire for storytelling. And yes, my co-director, Matt Starr, and I just finished a re-interpretation of Annie Hall starring senior citizens. That project started as a class at the Lenox Hill Neighborhood Center and was initially going to be shot on our iPhones. When word got out about what we were doing, we had a lot of filmmaker friends approach us and, over time, the production ballooned into something much bigger. We now have a score composed by 6-time Emmy award winner, Mark Watters, and will be submitting to festivals.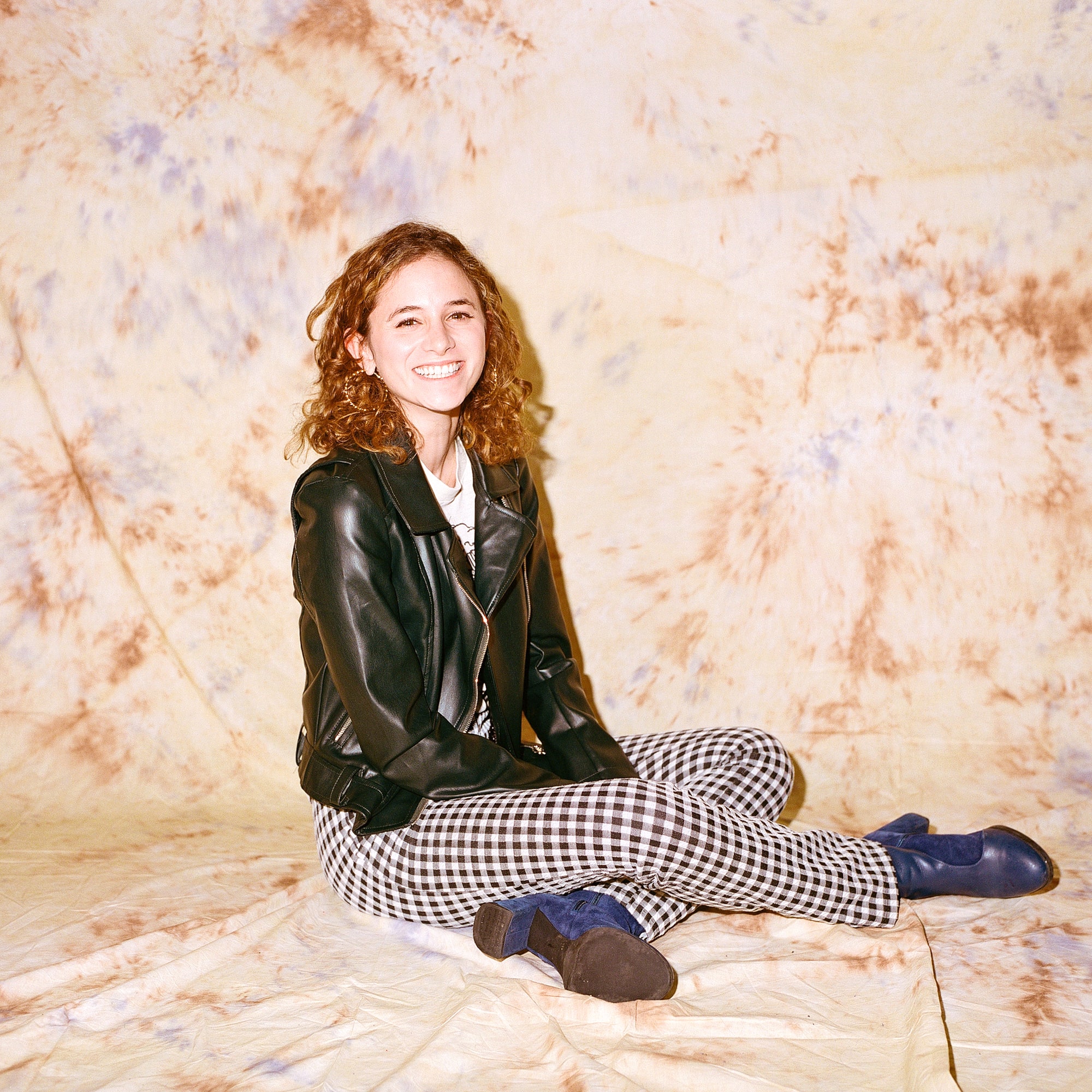 Yes! I remember when you were working at Sing-Sing and would have to commute there and back from Brooklyn. Prison, as a workplace, can be seen as something incredibly intimidating especially for those who are not familiar with it. What do you think are some issues women may face today, either in the workplace or beyond?
There's certainly a spectrum of issues – and intersectionality/privilege play a big part in terms of who is experiencing injustice. Intersectional identities make things harder on some women than others — and when it comes to this conversation I recognize my privilege. Broadly speaking, there's intimidation, harassment, and a desire to snuff out the rights that women have fought so hard to secure. And, the subtle insidious stuff that floats under the surface — women not being credited for their work or being recognized in the same way men are. (This manifesting with cultural capital and then just regular capital). These injustices make me fight harder though. I've always liked a challenge.
What most inspires your work?
Humor, "group mind" (this is a really nerdy insider-baseball term used in improv for when a bunch of people working on an idea can sync up together), people, systems, invisible institutions, obsessions, fear.
You mentioned fear as one of your inspirations. In today's world, it seems that the newsreel is one horror story after the other, with women's rights one of the many things under attack. What are some ways that you think women can fight against this each day?
I'm a little obsessed by fear. I had a bad relationship with it when I was little. I had these really dreadful panic attacks — one resulted in fainting on an MTA bus on Madison Avenue alone after school one day. A few times my Mom called 911 because my heart was beating so quickly. Fear was a huge part of my life, especially when i was a teenager. This sounds awful and corny —but I don't really have another way to put it; ultimately, I had to kind of just run into it. I fought what was scaring me (fortunately I had a great shrink) and as I got older, braver, and had more perspective … things eventually worked out.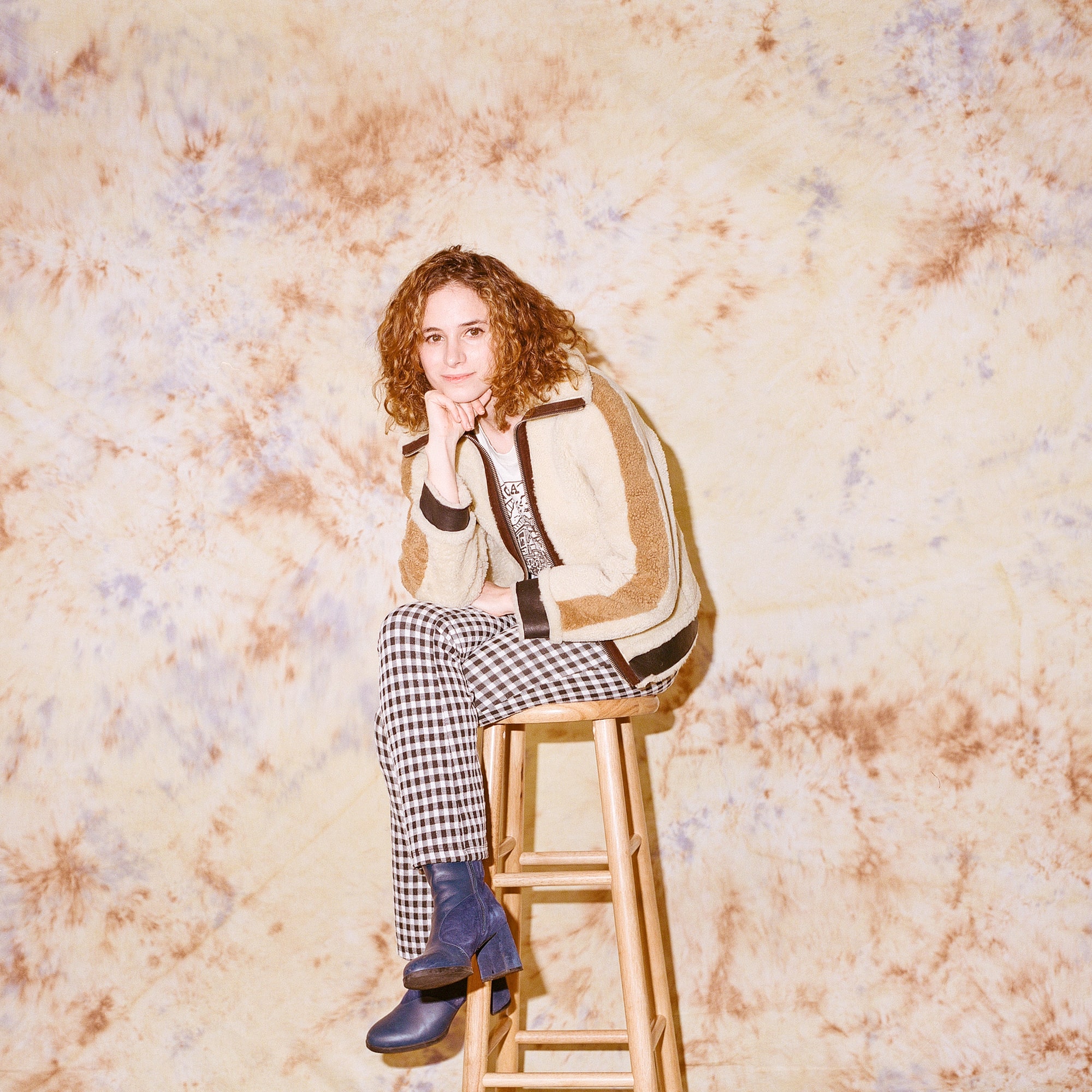 I wonder about how much worse things are now versus 20 or 30 years ago — Kind of hard to quantify, but, it does seem like everything has a microscope on it. It also seems that hate and inflammatory language have become commonplace. So, yeah, obviously these are scary, scary times. But I think about fighting back.
There are the obvious ways: voting up, protesting, writing letters/calling senators, running for office yourself(!), genuinely getting involved in one's community, volunteering (planned parenthood has incredible volunteer opportunities if you don't know where to start). And then, on a personal level, I try to always really practice empathy. (And, of course, it's not always easy — particularly when someone has a vastly different opinion on something political).
I try to engage people with where they're at and really listen to where they're coming from. Even if I don't agree with someone I feel better walking away from a conversation and knowing how or why they feel a certain way. It doesn't make a decidedly scary opinion "right," but, it provides context in a really big way and humanizes people.
And finally, if I'm really down I read Rebecca Solnit. She's one of my favorite writers. For this topic (especially) I like "hope in the dark" and of course "men explain things to me"
And finally, finally — define and create your own reality. Don't live by other people's expectations for you.
Why do you think it is important to celebrate and support women everyday?
Because women are fucking amazing! We're seeing a shift in culture where women are starting to be celebrated for expressing the fullness of their identities. Women are totally subverting and challenging archaic stereotypes of "bossy" or "shrill" or "bitchy" women.
Women are taking up space in culture in a way I didn't see when I was a little kid. It feels like a new era. The same goes with celebrating ourselves — being coy and downplaying achievements feels like a thing of the past.
What does a typical day look like for you?
Every day is different. There is always a lot of emails,research, and meetings. Beyond art, I also facilitate Socio-emotional workshops in a variety of settings. The workshops range in topic – but, empathy, anxiety, and consent are consistent themes.