Throughout time, we've counted on a small number of community leaders to push things forward, break perceptions, and bring change. And ladies, the past two years have been pivotal. We've seen–and struggled with, and spoken out against, and called shit out on–issues that have been pressing, and still continue to press, womenkind. It's change that we want to champion throughout this month, while celebrating those who are propelling us into a far better future. So throughout March, we are focusing what matters to us most, right now: groundbreaking, culture-shifting, era-defying, and straight up goals women.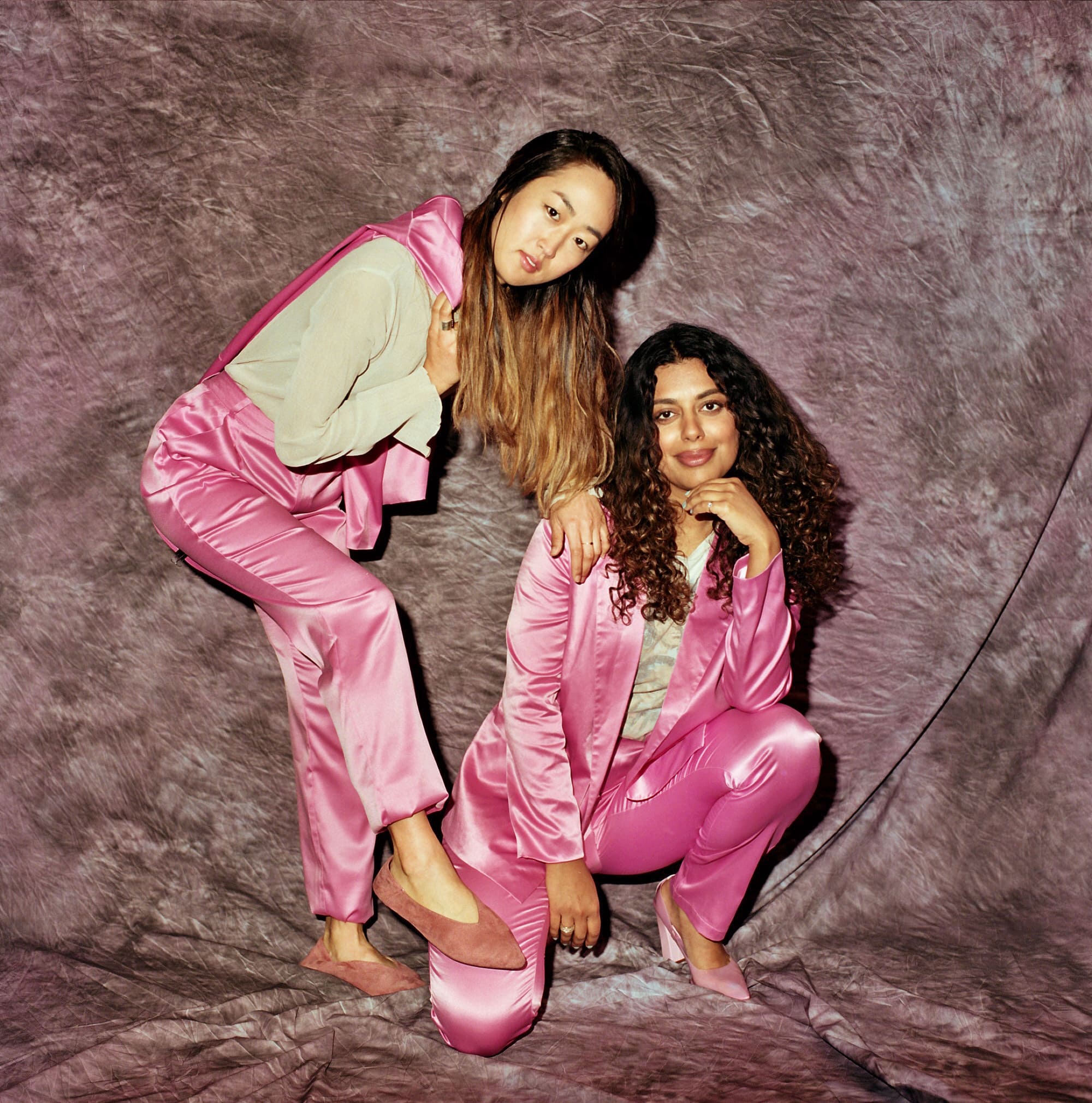 By Tiyana Grulovic
Photos by Maya Fuhr
Full disclosure, Zarna Surti and Esther Choi–friends, creative partners, and the women behind the brilliant new Tonal Journal, a bi-annual book celebrating women of color–are two of our favorite Nasty Gal alumni. The two met years ago, when Zarna was our Managing Editor and would walk over to our former Art Director Esther's desk to discuss email copy, and they just hit it off. "As an editor, it's amazing to find and art director you click with, because suddenly, you can use your voices to create," she says. "Esther is the second half of my brain!" Over the past few years, the two found themselves searching for something with meaning–which lead them to collaborate on Tonal, a two-year passion project which will finally come into the world on April 6th (meanwhile, check it out here). We caught up with the friends to talk nudes, how a passion project comes together with the help of no sleep and Postmates, pouring your creative energy into something meaningful–and how it all started with a cocktail napkin.
First of all, what is Tonal? You've created this magical world that lives outside just the publication.
Both: Tonal is one-part print publication and one-part creative studio. It all started with Tonal Journal, our biannual print publication celebrating women of color. Our first volume is a hardcover linen book filled with 288-pages of profiles, photo stories, essays, and everything in between. Also, each issue is dedicated to a specific tone, the first one being "nude." There isn't any nudity, rather, it's an exploration of skin tones and based around the idea that nude isn't just one color. Then we have our creative studio that's all about working with minority- and/or women-owned businesses. That's where we get to flex our creative arm for other clients and brands that we believe in!
Nude! I love that.
Zarna: I wanted to make something that made me feel something in the core of my bones, I wanted to create words that really meant something, and I wanted to make a short film that made people really feel something. Other issues might be more light-hearted, but this one in particular is so beautifully emotional to me.
Esther: Nude felt appropriate because we wanted our first issue to be very much about the being, in its most simplistic form. Like how our skin is our day to day canvas, nude felt like a warm introduction to our color series. Colors provoke a sensation, state of mind, and motive–we wanted to bring emotion to the table..
How did the idea for Tonal come to you? Was there a gap in the media space that you thought was missing?
Zarna: Less of a gap and more of a….HUGE CONTINENTAL DIVIDE. Haha. All jokes aside, there are women doing incredible work, like gal-dem, Banana Mag, CRWN Magazine, and many others, who we love and respect very much.
This particular idea came to me when I was on a plane—I was writing down the word "tone" on a cocktail napkin and it turned into "tonal." From there, I looked up the definition and it said, "Relating to the tone of music, color, or writing." It was all pretty serendipitous from there. I knew I wanted it to be for women of color because it was where my heart was. When I presented the idea to Esther of doing a print project, she was down, and the rest is history.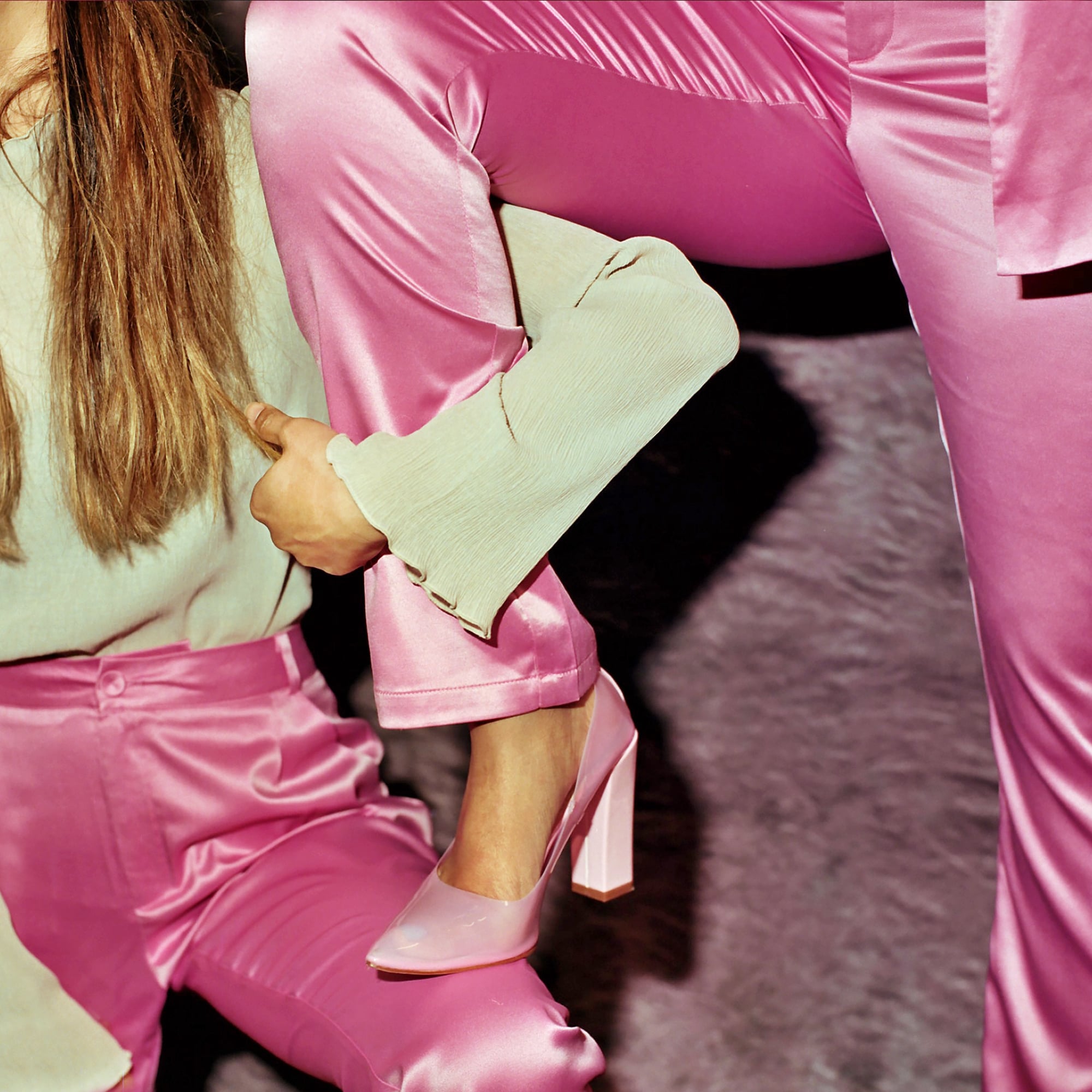 Zarna, you're a writer and a general powerhouse. And Esther, you're an amazing art director. And you guys both got to flex in your work on Tonal. What were the most rewarding parts and why?
Zarna: Telling stories of people I love, getting to be involved in creative direction, design, and video production, along with editorial. Getting to touch and feel everything, working with so many creative people, learning what it's like on the backend of something like this—the whole thing was a huge learning experience, and I LOVE to be challenged. I always say, this is the hardest thing I've ever done—I'm the founder, editor, producer, event producer, assistant, business manager, shipping manager—it's insane and also awesome.
Esther: The most rewarding part of this journey is to be able to put a hand in everything and truly work with a process. Having the time to massage concepts, layouts, and establish a visual system takes a really long time. It was so great to exercise that with a creative equal.
"I wanted to make something that made me feel something in the core of my bones, I wanted to create words that really meant something… Other issues might be more light-hearted, but this one in particular is so beautifully emotional to me." – Zarna
 What does the other bring to the table that you admire?
Zarna: Esther is the best person to work with, ever. She does not complain, she doesn't ever raise her voice, she just does amazing work and stands up for design aesthetic. She has much better taste than me—my aesthetic is Indian mom, very gold, color, extraextraextra. She is so curated and beautiful and makes every idea turn into a gorgeous Tonal dreamland.
Esther: I would say TONAL would be my favorite thing we've worked on because it is completely us in every way. She is the best partner in crime, my better half— she fills up for all the things I lack! When I go too crazy with a design approach, she reels me back in, haha which is much needed time to time. Her drive, enthusiasm and FEARLESSNESS is most admirable! She is not afraid to ask, question, and seek out for connections and opportunities. She is her very own powerhouse and I am lucky to witness this in our work and friendship.
Any favorite stories in the issue for you guys? And why?
Zarna: The Inner-City Arts story is definitely a standout for me. I talk about my personal relationship with the arts, the story of Inner-City Arts, and we feature work by young girls of color that focus on equality, mental issues, feminism, and beyond. Their work is so inspiring and to see how open and deep they are was truly incredible. As far as design, the Afropunk spread is beyond, Esther killed that one. And Yumna Al-Arashi's images are everything!
Esther: This is a hard one because they all serve such important perspectives. I would have to say my favorite piece would be the visual story by Yumna. I think it captures the women in a very raw state. There's something beautiful and real about that.
One of the shoots that really stayed with me from the book was the product shoot you guys did with "lightening" creams. How did that concept come about? And does the sheer existence of these kinds of products annoy the shit out of you?
Zarna: Yes! My aunt used to scrub me down with Fair & Lovely cream! We used natural fruits to crush them and our amazing photographer Michelle Mayer (who we also met at Nasty Gal!), has such a great eye and killed this shoot.
What I also love about this project is that you brought a community of women together to create something so great–a voice, a platform, and also a really beautiful read. Why do you think supporting other women matters today?
It is everything. So many women—and people in general—let jealousy get in the way of support. If you support others, they usually will in return support you. And if they don't, just get over it, keep working, and keep supporting the incredible women around you. It's so important to put that good energy out into the universe.
It's also important to note that Tonal came together while you both had (or continue to have) 9-5 gigs. How did you find the motivation to bring this to life?
No sleep and Postmates! You have to be dedicated and really organized. We both started this project with 9-5 gigs and it gave us an outlet of something that was fully and completely ours, and also a place where we could creatively explore ourselves, so it was fully worth it.
Any major challenges facing women–and how are you doing your part?
Zarna: GIRL, we made this book!